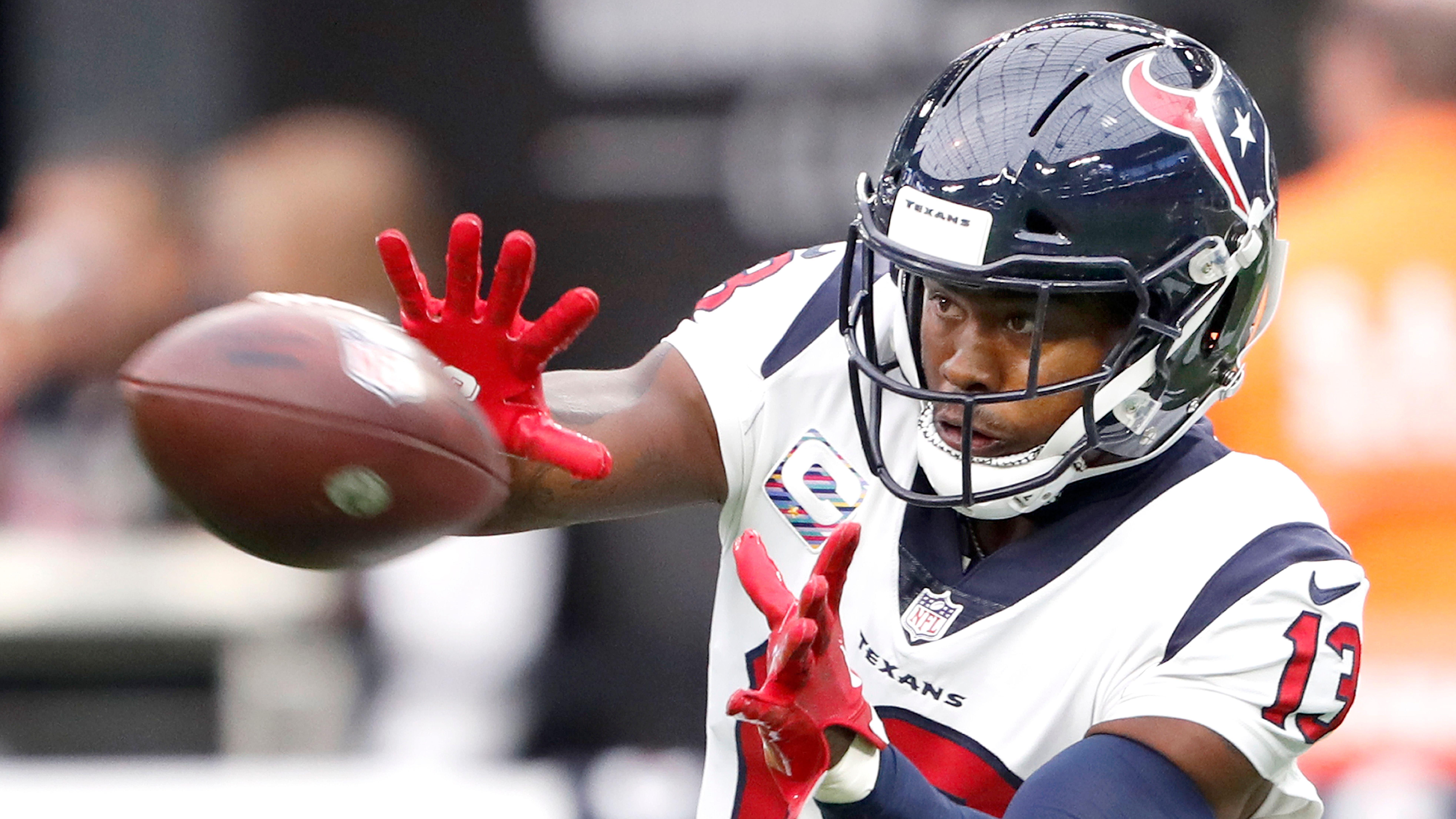 NFL Fans React To Brandin Cooks News
The NFL trade deadline was one for the ages, with a record 12 players finding new homes.
We saw major deals like Bradley Chubb to the Miami Dolphins and Chase Claypool to the Chicago Bears. However, some of the teams we thought would be sellers stood pat and didn't make a move.
That's the case with the Houston Texans, who were expected to find a new home for star wideout Brandin Cooks, who has no place on a rebuilding roster for an ever-struggling franchise.
Article continues below advertisement
Cooks Was Close To The Cowboys
Cooks was linked to multiple teams over the past couple of teams. In fact, ESPN's Ed Werder reported that he was quite close to being traded to the Dallas Cowboys. In the end, the Texans' steep asking price and his considerable salary killed all negotiations:
Two sources directly involved tell me #Cowboys and #Texans discussed a potential trade involving WR Brandin Cooks until the final minutes before the NFL trade deadline expired. Draft pick compensation and the $18M guaranteed salary for Cooks in 2023 could not be resolved in time, Werder wrote.
-
He Wanted To Leave
Cooks signed a very lucrative two-year extension in the offseason, so it seemed like he was comfortable in Houston. However, his desire to be traded became clear with his latest activity on social media:
Don't take a man's kindness for granted. Covered for the lies for too long those days are done. Crossed the line with playing with my career, the wideout tweeted shortly after the deadline.
-
Article continues below advertisement
Cooks Won't Suit Up Tonight
To make things even more complicated and fishy, Cooks won't suit up when the Texans host the undefeated Philadelphia Eagles citing 'personal reasons.'
There was no report of an injury, so chances are that Cooks is just protesting after not being traded away from the team, and this story could drag into the next couple of days.
Thus far, the 29-year-old wideout has 32 receptions for 354 yards and one touchdown for the struggling Texans.
There's Still Hope In Dallas
As for the Cowboy, they could still try and make a run at Odell Beckham Jr. if they want to bolster their receiving corps, as fan Dustin Dorsey reminded them:
I hear ya, Cowboys. I really do. 18 mil and probably a high pick for Cooks is a lot. HOWEVER! You clearly want to bolster the WR corps and that chance is not over: Odell. Beckham. Jr, Dorsey tweeted.
-
OBJ is nearing a return and will gauge plenty of interest once he proves to be healthy, so Jerry Jones better pick up the phone and act fast.