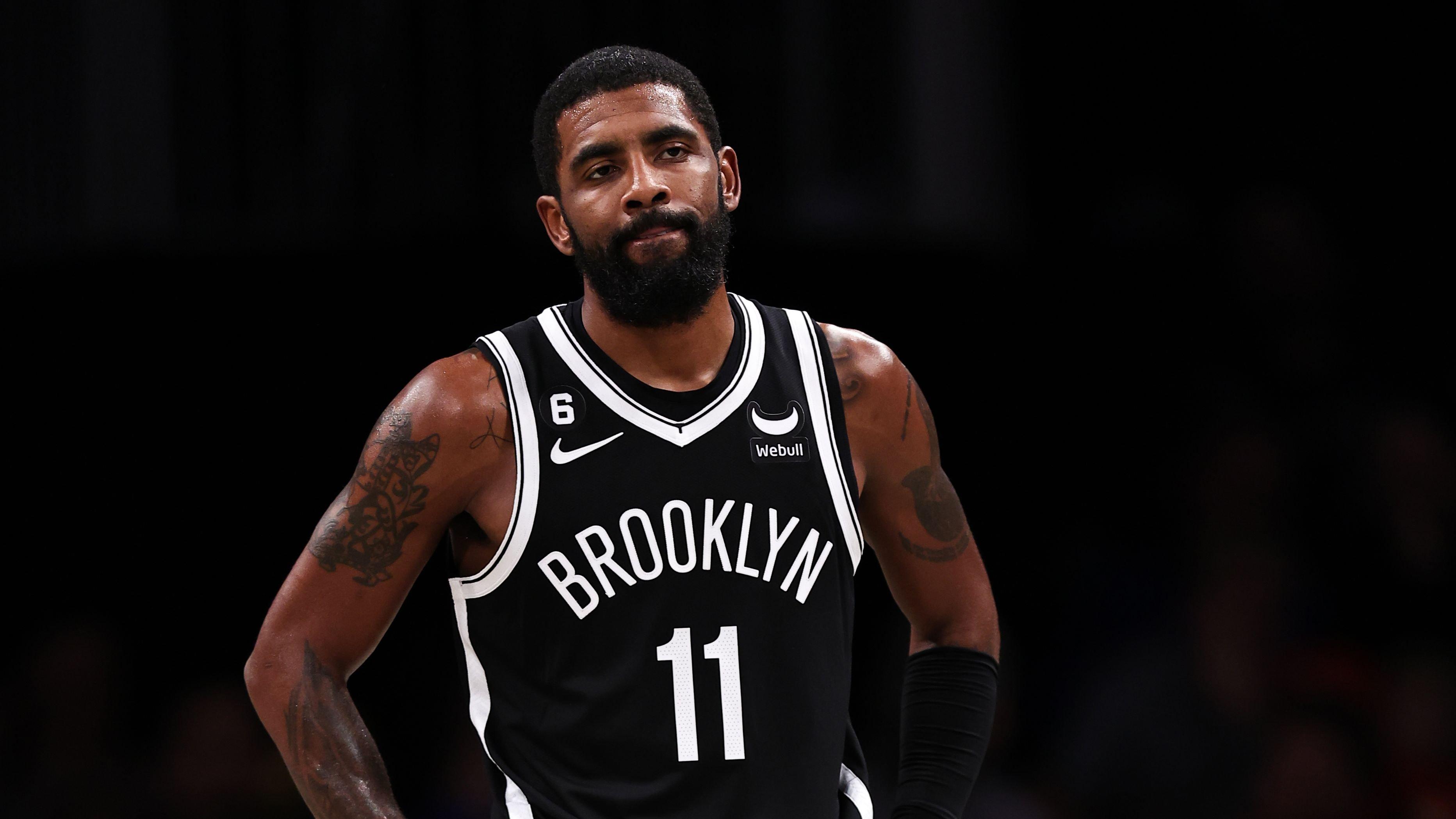 Shaquille O'Neal Has Some Strong Words For Kyrie Irving
Kyrie Irving crossed another line. He tweeted a link to the antisemitic film Hebrews to Negroes: Wake Up Black America, a faux documentary containing fabricated Hitler quotes and denying the Holocaust.
This isn't the first time that Kyrie stirs the pot by talking about delicate subjects, nor will it be the last. Moreover, he's never even justified or explained the reasoning behind those posts, yet he calls out the media when they rightfully criticize him.
Article continues below advertisement
Kyrie Denies Promoting Anti-Semitic Film
Kyrie didn't offer an apology or an explanation when confronted by ESPN's Nick Friedell. Instead, he got defensive and denied any wrongdoing:
"Can you please stop calling it a promotion?" Irving said. "What am I promoting? I'm promoting it? Don't dehumanize me out here. All I do is post things for my people and my community and those that it's actually going to impact.
-
Shaq Calls Kyrie An Idiot
Needless to say, Kyrie's reckless post and careless attitude drew plenty of criticism on and off the NBA community. That's why Hall of Famer Shaquille O'Neal didn't mince his words when talking about Kyrie's situation:
It hurts me sometimes when we have to sit up here to talk about stuff that divides the game. That we gotta answer for what this idiot has done, the Big Diesel said.
-
Article continues below advertisement
Kyrie, Nets Will Make A Donation
The Nets released a statement calling Kyrie out but failed to suspend him in any matter. As the second in charge in the NBA's Players Association, perhaps punishing him would only make things more, and it's not like they can afford any more drama.
Instead, both the franchise and Kyrie have pledged to donate $500,000 to anti-hate organizations. Notably, said organizations are undisclosed, so Kyrie might as well be donating to other anti-semitic organizations.
Adam Silver Says It's Not Enough
NBA Commissioner Adam Silver also ripped Kyrie and the Nets for their lack of accountability on this matter and vowed to have a conversation with the trouble-making guard next week:
"Kyrie Irving made a reckless decision to post a link to a film containing deeply offensive antisemitic material, the statement read. While we appreciate the fact that he agreed to work with the Brooklyn Nets and the Anti-Defamation League to combat antisemitism and other forms of discrimination, I am disappointed that he has not offered an unqualified apology and more specifically denounced the vile and harmful content contained in the film he chose to publicize. I will be meeting with Kyrie in person in the next week to discuss this situation."
-
Former Heat center Meyers Leonard used an anti-semitic slur while off the clock and was out of the league shortly after. So, this slap in the wrist for Kyrie just doesn't feel like enough.