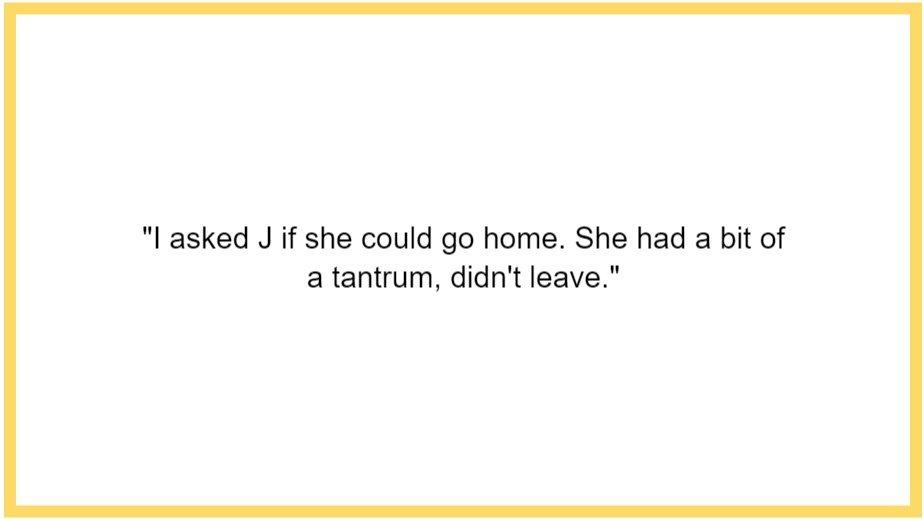 Redditor Wants Opinions After Kicking Out An Intellectually Disabled Woman Who Showed Up Uninvited To Her Party
What's the proper way of dealing with someone who's intellectually disabled if they have crossed your boundaries? This is the dilemma that one Redditor found herself in after a neighbor showed up to their party uninvited.
According to Reddit user, goodyhushp, they live in a townhouse with a backyard setup that is accessible to others. To respect each other's boundaries, all the neighbors have an unspoken agreement not to enter neighboring lots. A family who has recently moved in seems to be unaware of this rule, causing a disturbance within the community. Their 20-year-old daughter, J, who Reddit user goodyhushp claims to be intellectually disabled, has been persistently lounging on their lot.
Article continues below advertisement
The problem escalated when the young girl once again trespassed when they were having a party with friends. They ended up kicking the girl out because she was making everyone else uncomfortable. Now, the Redditor is asking opinions on whether they were a jerk for doing so. She asks:
"AITA for kicking out intellectually disabled young woman from my party?"
Scroll down to hear more of her story.
Redditor Asks If She Is A Jerk For Kicking Out An Intellectually Disabled Neighbor From Their Party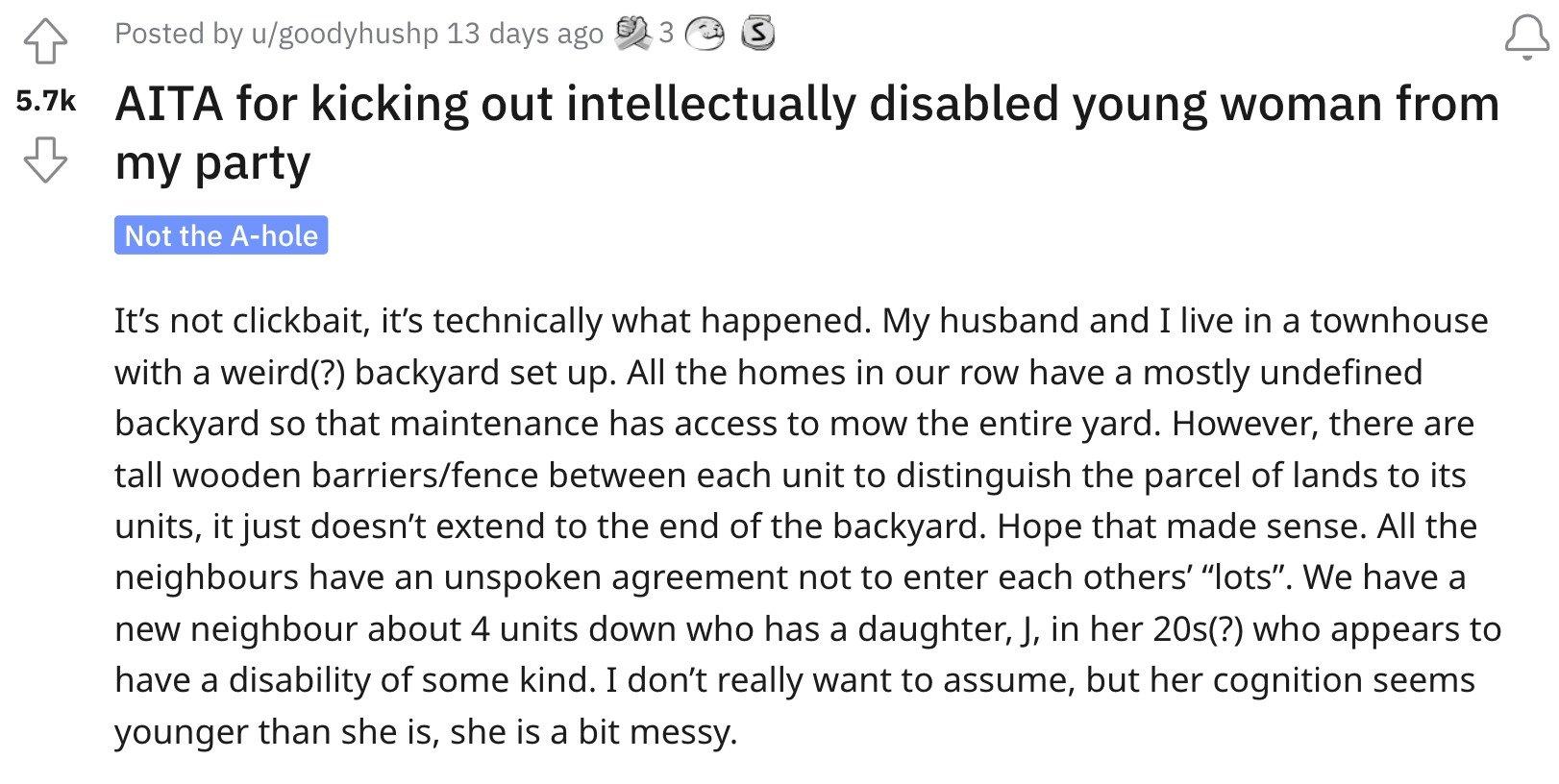 Article continues below advertisement
They Have Already Talked To The Young Woman's Parents About Respecting Their Boundaries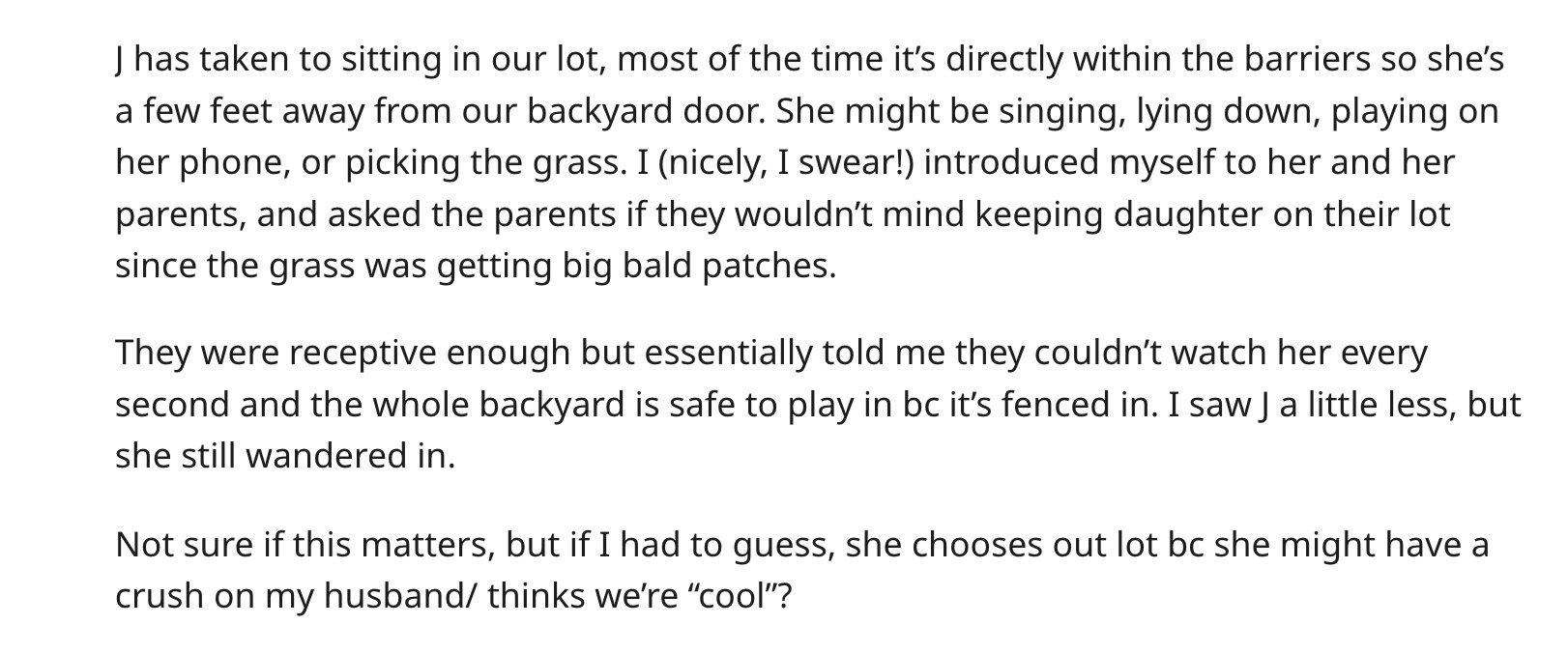 Parents Wanted Their Daughter To Be Included Even If It Was Inappropriate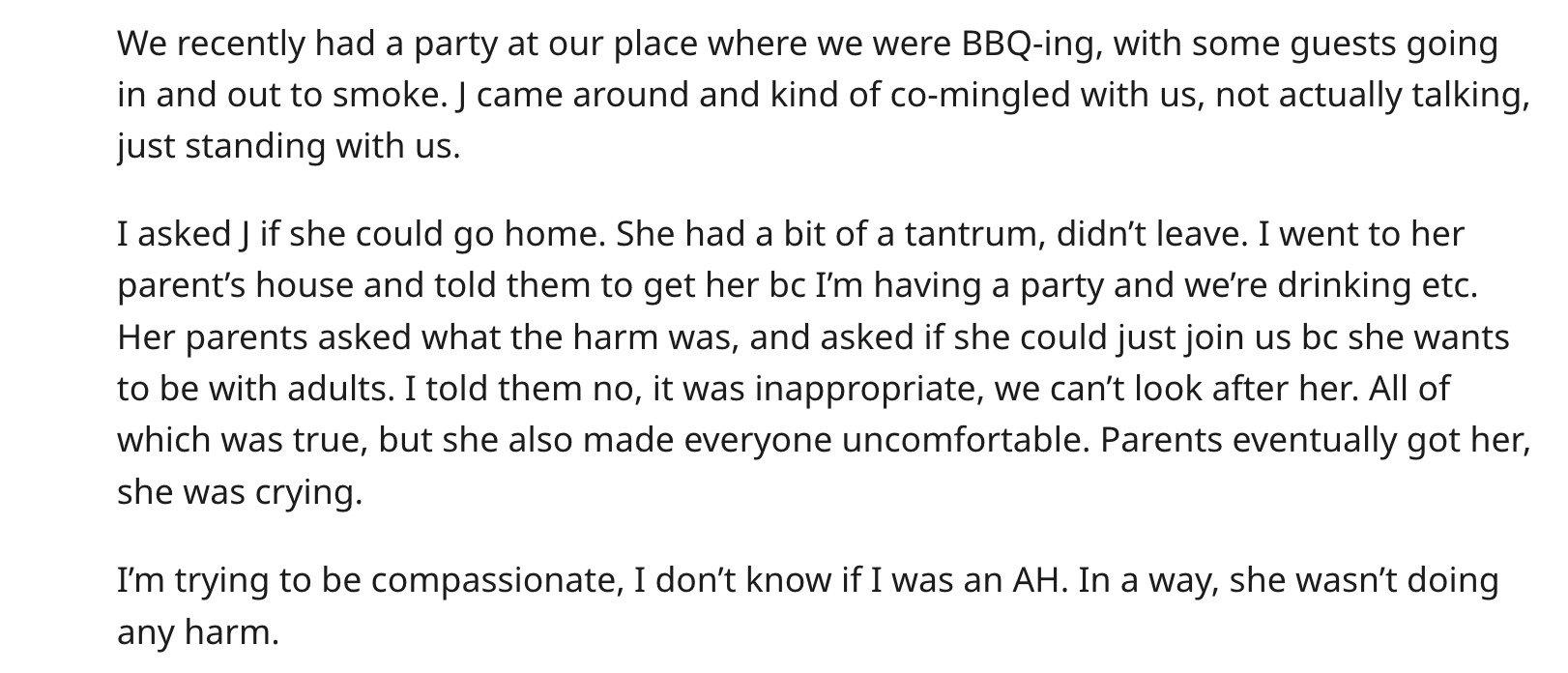 Article continues below advertisement
Is It The Neighbor's Duty To Take Care Of The Young Woman?
According to The National Disability Navigator, there are about 7 million people who have Intellectual Disability (ID) in the US. This condition covers a wide range of impairments and can co-exist with other disorders such as cerebral palsy, ADHD, and autism.
Having an intellectual disability restricts one's aptitude to make friends, understand social norms, and respect other people's boundaries. These barriers make it difficult for them to live a normal life.
According to subject matter expert Sigan Hartley, PhD, a routine of stimulating pursuits and social activities can be healthy for people with intellectual disabilities. "We know that being around people and interacting tends to make us often feel better and have a more positive affect," he tells APA.
J's well-meaning curiosity may have been harmless but if it is in violation of other people's boundaries, it can be considered disrespectful. Without adult supervision, being at a party with people drinking can also be harmful to her. Ultimately, her parents are responsible for keeping the young woman from being in a situation that will cause her anxiety.
The Community Concluded That The Reddit Poster Wasn't Being An A**Hole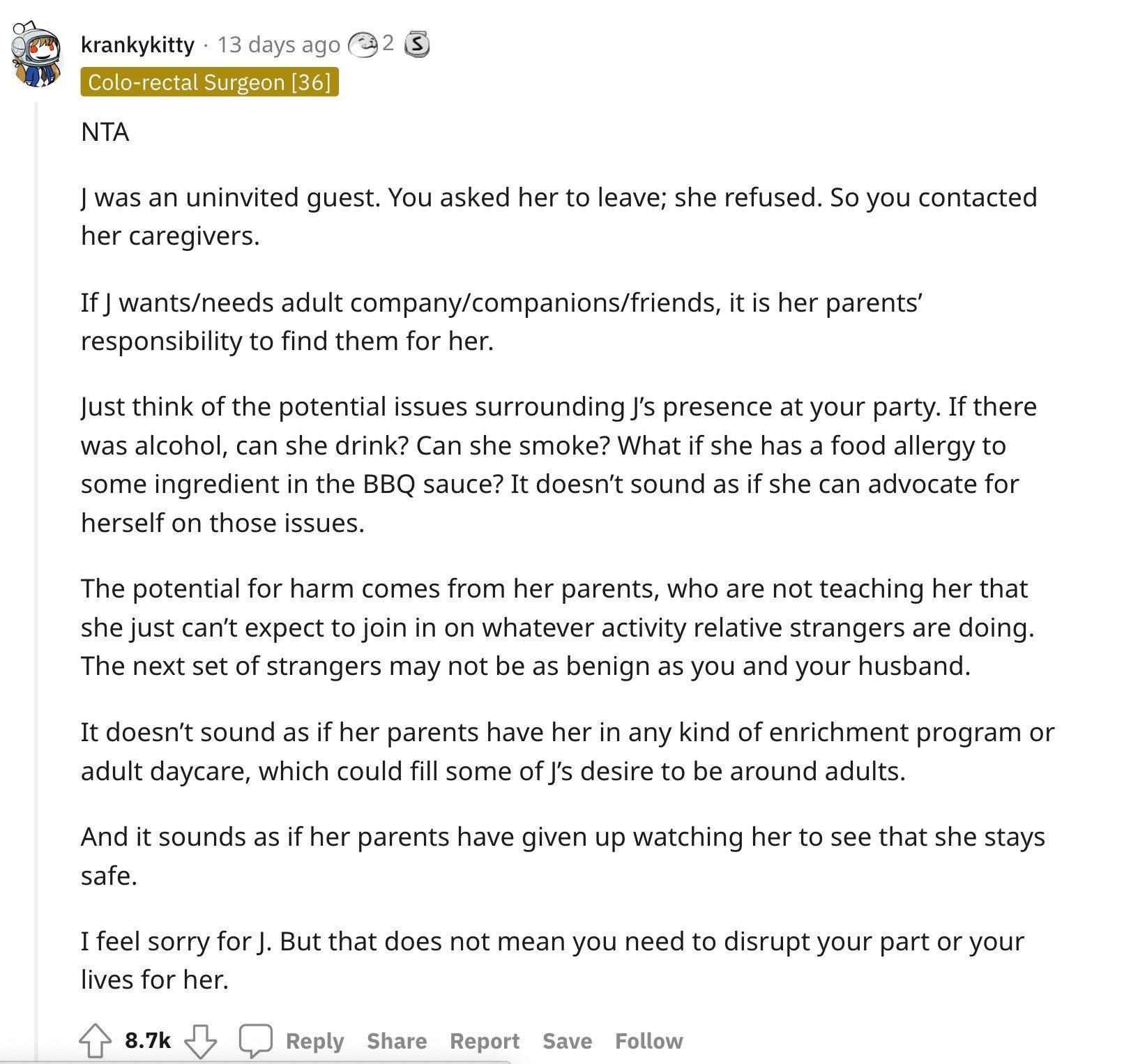 Article continues below advertisement
This Commenter Pointed Out That It Could Be A Potential Safety Hazard Too

Another Said The Neighbors Were Incredibly Entitled