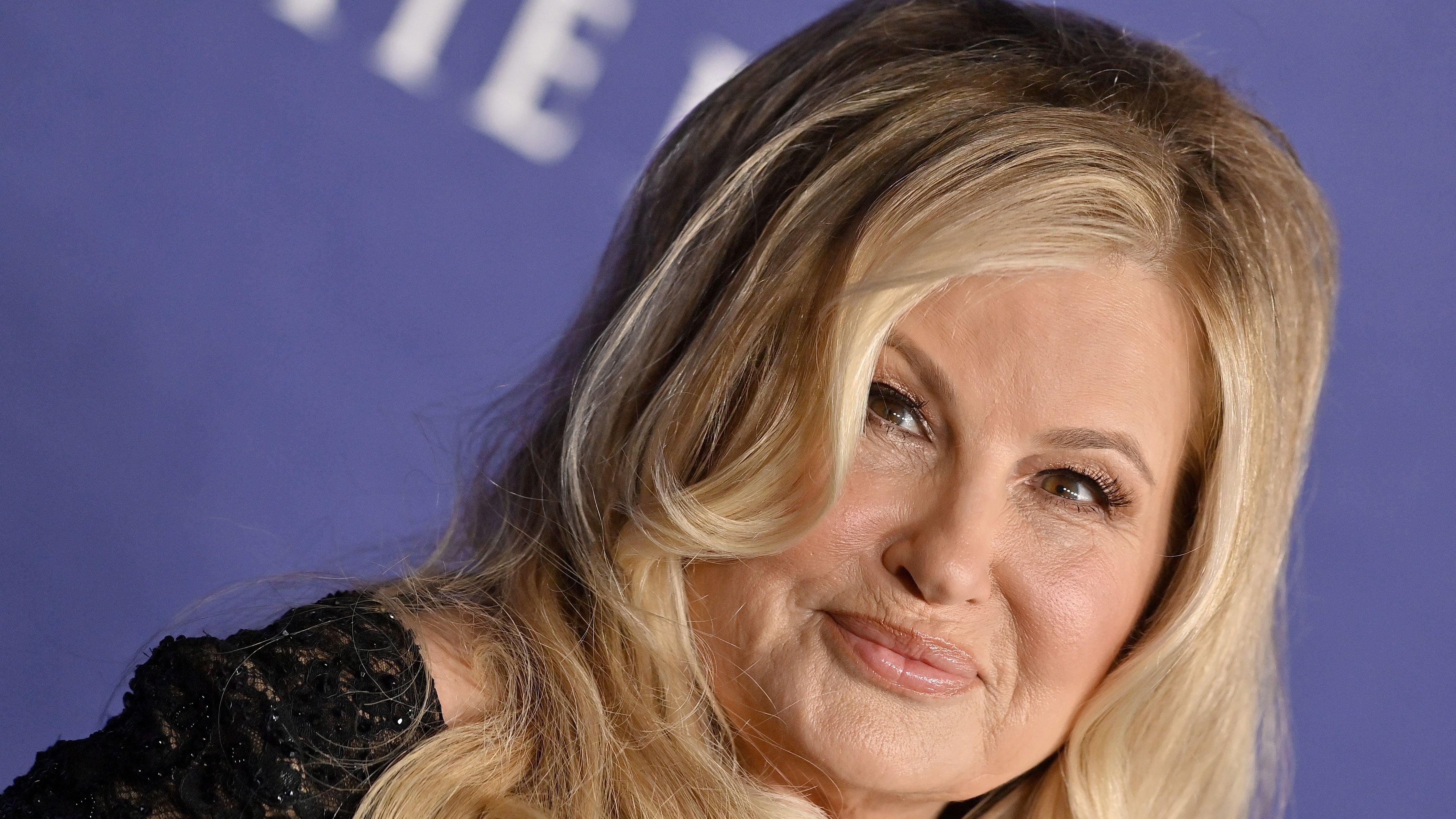 Jennifer Coolidge Had This Insanely Spot-On Reaction To Her Character's Conniving Actions On 'The Watcher'
American actress Jennifer Coolidge has reacted to her character in her Netflix series The Watcher. The 60-year-old plays the role of a realtor, Karen, in the currently-streaming top-performing series.
Although the first season is a wrap, TheWhite Lotus actress is looking forward to getting on the second season. Also, it appears that the Broke Girls star has some self-inflicted payback in mind.
Article continues below advertisement
Coolidge Hinted On What To Expect In Season 2 Of 'The Watcher'
Although there is no statement yet about season 2 of the Netflix show, if the show returns, Coolidge wants Karen to get a dose of karma.
Per EW, during a press event with members of the cast, Coolidge said, "I think Karen needs a good slap across her face. I think Karen needs to be punished."
Karen poses as a friend to Nora who recently moved into 657 Boulevard with her husband and children. Although Karen shows support to the family, her support comes with ulterior motives which are to get Nora out of her marriage. After achieving her aim, she moves into the home which she earlier advised Nora to leave.
Coolidge Played A Different Character From What She Is Used To In 'The Watcher'
Coolidge's characters in previous series and movies are totally different from what she played in The Watcher. Playing the villain is one of the roles the Joey actress has always wanted in her career and she is grateful to Murphy for offering her that opportunity.
"You were very interested in the idea which I find fascinating. Playing a darker, ruthless character that you said nobody in a million years has thought to write for you. I want you to play something like that, someone who is villainous. I think you can say Karen is villainous," Murphy told Coolidge.
Article continues below advertisement
Coolidge Got Her Role In 'The Watcher' 13 Years After Ryan Murphy Rented Her House
In an interview with Sky News, the Legally Blonde star revealed how she came in contact with Ryan Murphy. Prior to this time, Coolidge had always wanted to do a creepy story with Ryan. Their path crossed when Ryan rented her house years ago for an episode of American Horror Story but she still didn't get a role with him.
Thirteen years later, she got a call from Ryan Murphy. "Sometimes, just because you missed the boat on one thing does not mean it won't come around," Coolidge relayed.
How Does Coolidge Feel About Her Role In 'The Watcher'?
The TV star revealed that she was beyond thrilled when she got a call to be on the cast of The Watcher. During an interview with Sky News, Coolidge revealed that playing Karen's character was fun. Also, she is thrilled that Ryan chose her for the role of all the amazing actresses that would go for this part. Hence, she is excited and grateful for being on The Watcher show.