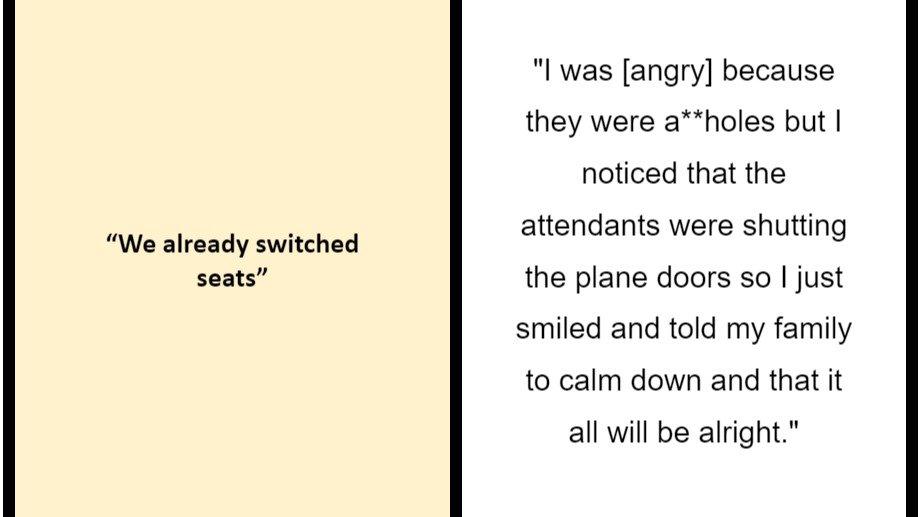 Redditor Gets Sweet Revenge On Plane After Couple Trick Her To Switch Seats
Getting a seat on a plane in coach is one of the most important parts of your flight because you'll be in that position for as long as the plane is in the air. Most people favor window or aisle seats because it's easy to look outside or move around during the flight.
The middle seat is the least favorite for every passenger because you're stuck with catering to the window sitter's whim.
Occasionally, something comes up, and you're begged to switch seats with a stranger. You don't have to do it, but some people are nice enough to oblige.
What would you do when you discover a passenger lied about their seating arrangement to trick you into the much-dreaded middle seat?
Article continues below advertisement
Switching Seats With Liars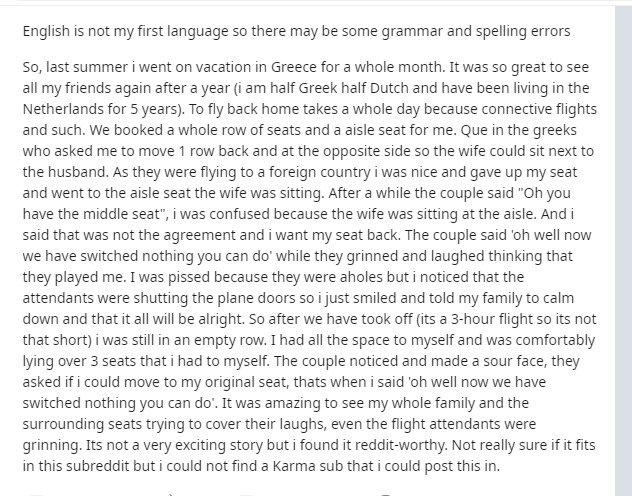 Getting Swindled On A Flight
Firstly I was thinking about that but at that moment I wanted to be petty and let them get what they deserve. Otherwise I would get the flight attendant
-
A Redditor (gender unidentified) traveled on a three-hour flight with family and got a whole row plus one aisle seat for themselves. During the flight, a couple asked for this person to give up their aisle seat under the pretext of wanting to sit together.
That means they'll sit on the aisle and middle seat with the Redditor on the window seat. Unfortunately, people aren't always genuine, and the couple defrauded the Redditor by keeping one party on the window seat and asking them to sit in the middle.
Luckily when the flight took off, there was no one in the other two seats where they moved back to, thereby opening a free row for the cheated Redditor.
Article continues below advertisement
Play Foreign To Avoid Tense Conversations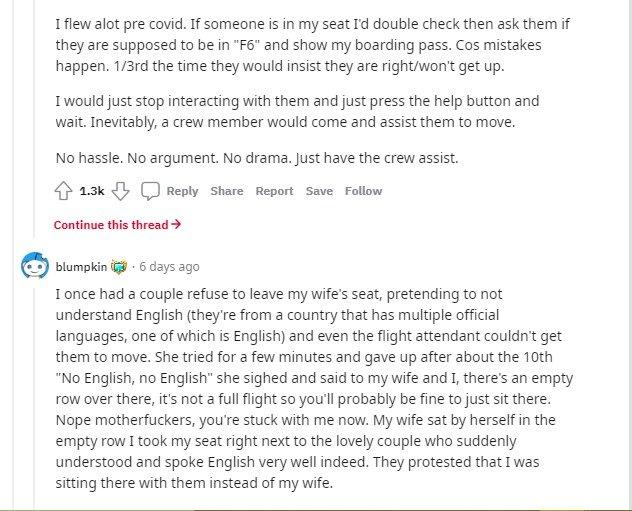 Get Help From The Crew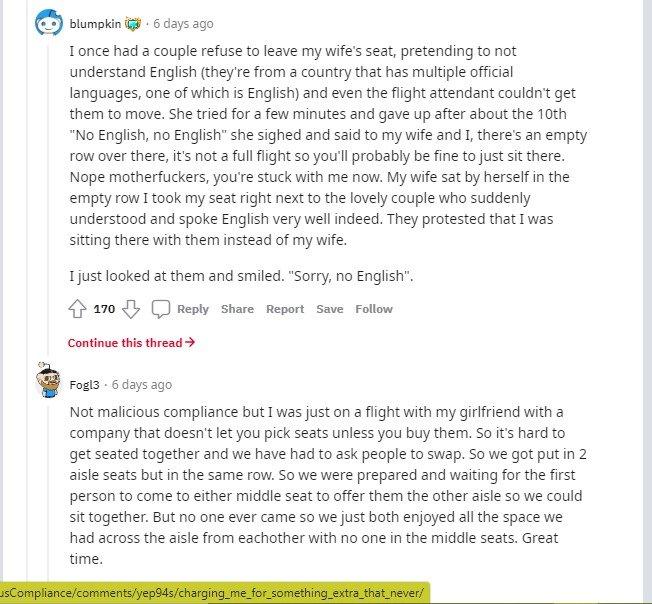 That's the thing with Karma! You'll never know when it'll bite back! The couple cheated the Redditor or thought they did and ended up losing out on a possible free row. As for the Redditor, they enjoyed the benefits of letting Karma do the work, but it can be more complex.
Sometimes, deciding not to fight back wouldn't pay off, and you'd regret it because only some believe in Karma. If that free row didn't open up, that'd been a horrible flight for the Redditor, and a fight might've broken out.
Many of the commenters said they'd have reported to the Flight Attendant.
Staff will move them back to their seat. You don't even have to have a conversation with the person that was in your seat.
-
Asking the crew to assist is always a good option as it saves all parties the disgrace of a public argument or worse fight.