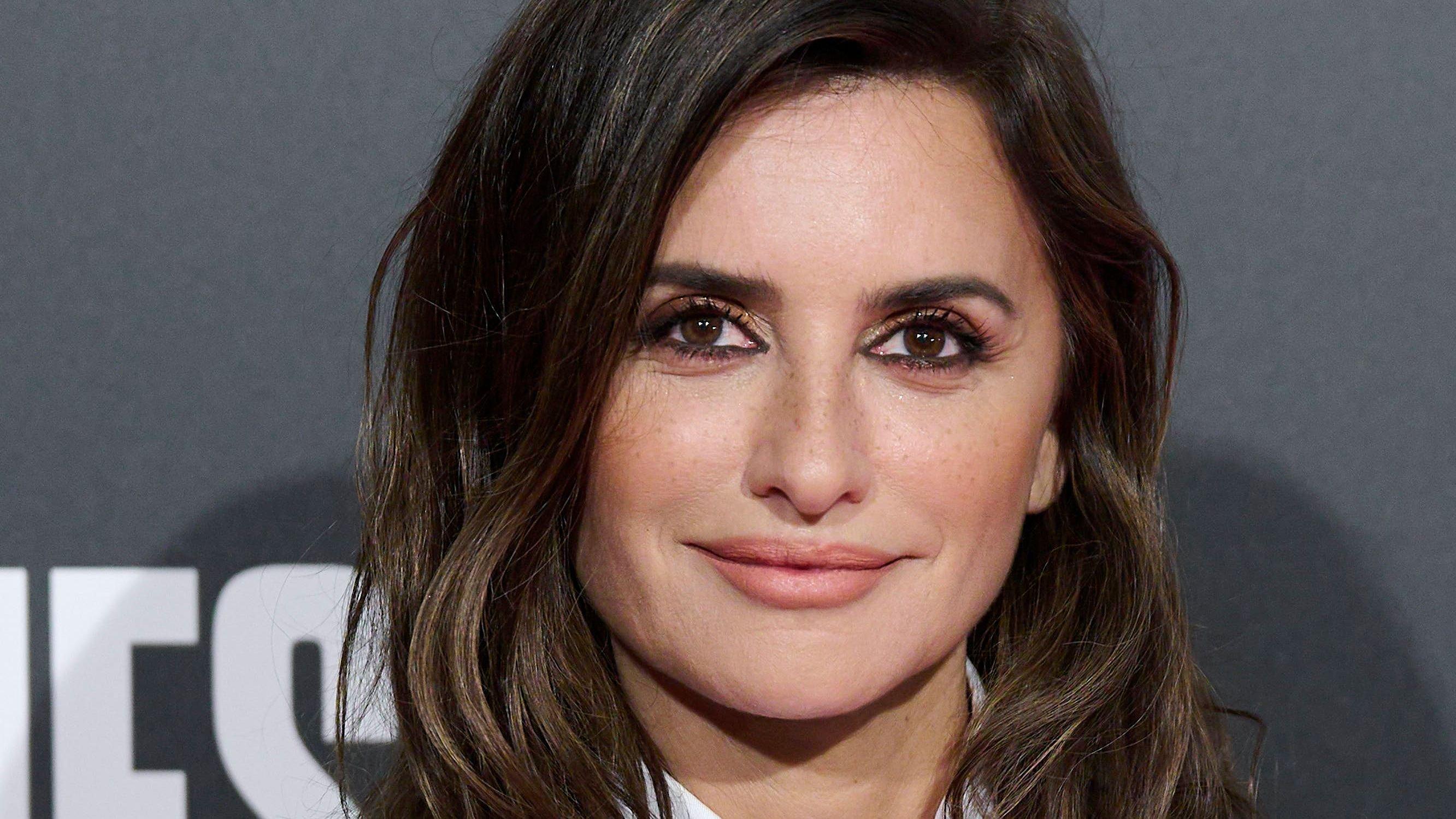 Penélope Cruz, 48, Shows Off Her Sculpted Legs In A Chanel Mini Skirt
Sparkling in Chanel! Penélope Cruz glowed in a sequined mini skirt and matching blazer at the L'immensità photocall in Madrid on October 27. The movie star had all eyes on her as she stepped on the red carpet in a black co-ord from the Spring/Summer 2022 catwalk, looking every inch the siren in the thigh-skimming outfit.
Covered in red-and-silver sequins, the glimmering two-piece was lined with a golden braided hem. Yet, despite the multitude of eye-catching details, it was her ultra-toned legs that snatched all the attention.
Article continues below advertisement
Her Sculpted Legs Are Everything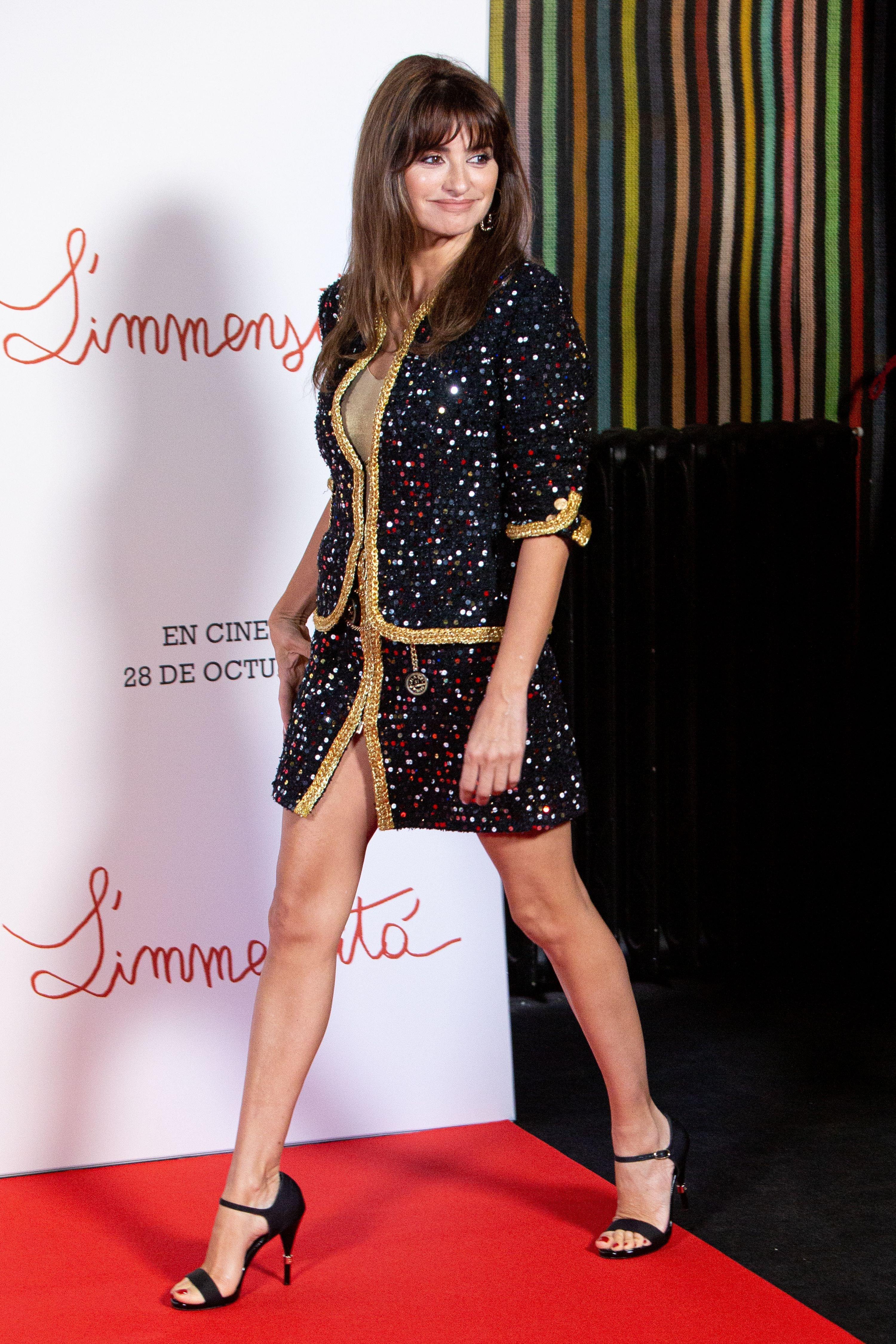 Cruz's chiseled pins were promptly on display in a zip-up skirt with a playful frontal slit. She wore a gold chain around her waist, ornate with elegant medallions draping down the thigh. Black strappy heels further accentuated the leggy look. The shoes perfectly complemented her ensemble with gold details.
The Vanilla Sky actress teamed up the fit with a gold top. She added extra sparkle with statement gold earrings and a black Chanel purse with a gold chain strap.
Keep going for more photos of the look!
Stunning At 48
For those wondering how she stays so fit and fabulous at 48, Cruz is a trained ballet dancer. Earlier this year, told The New York Times that she practiced classical ballet for up to four hours a day as a child.
The Spanish beauty is also dedicated to her skincare and she quit smoking to maintain her glowing complexion. As for her diet, she opened up about her "very healthy period" in a June interview with PEOPLE, recounting that she used to cook vegetarian burgers for Antonio Banderas when they first started out in the industry back in the '90s.
Scroll for more about her latest movie!
Article continues below advertisement
Discussing Domestic Violence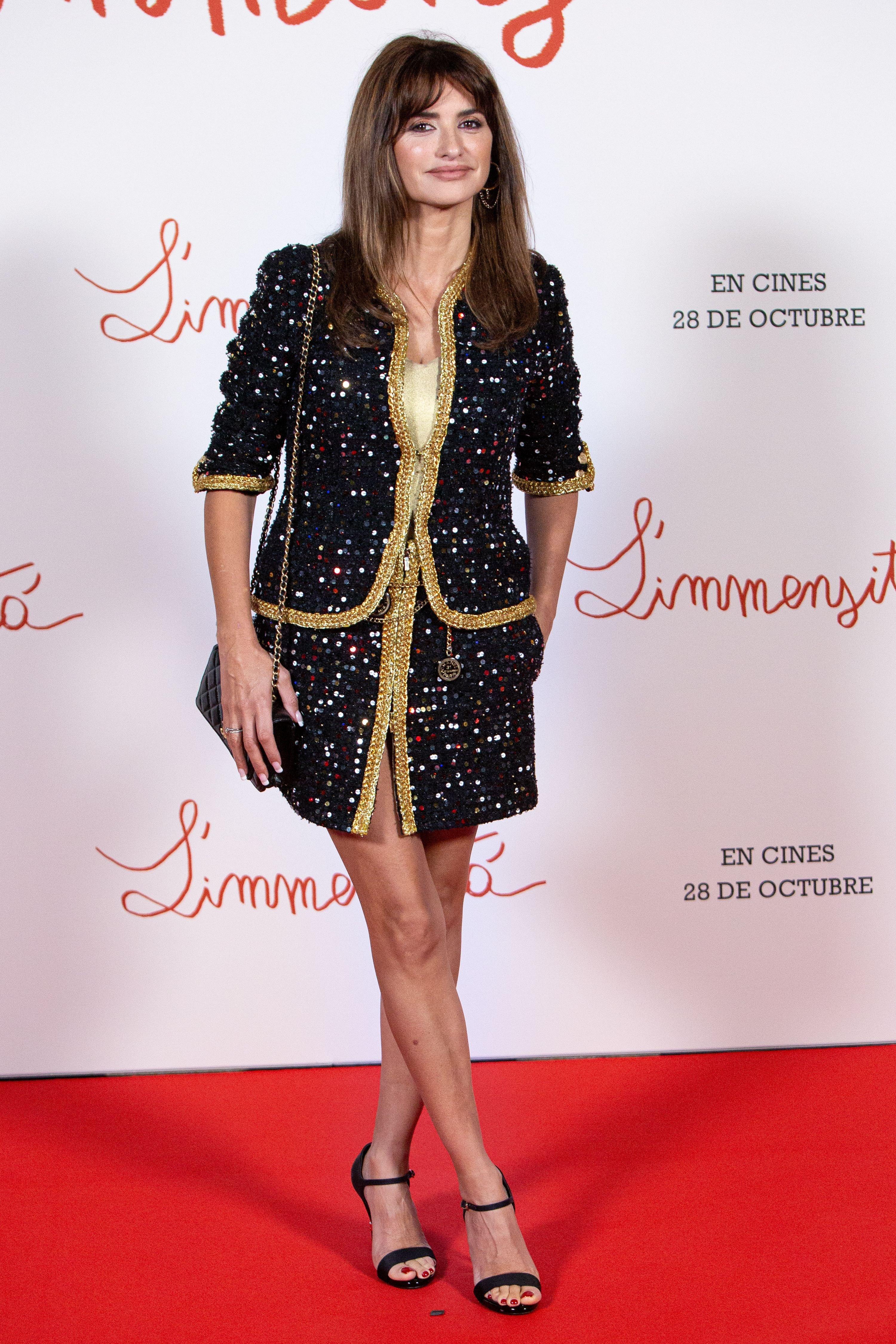 Released on September 15, L'immensità tells the story of a woman named Clara and her devotion as a mother. Cruz plays the lead role in the Emanuele Crialese-directed drama, which is set in Rome in the '70s (and yes, she speaks Italian to perfection). Clara is a victim of domestic violence and ends up in a psychiatric institution, with Cruz delving into the character's mental state in an interview.
"I don't think my character is crazy at all," she said during a press conference in September.
"She is trapped in her family. Trapped in her home, in her body. In the situation in which she finds herself living. She doesn't have a plan B. There is no escape."
The Oscar winner added: "She's not crazy at all. She's oppressed in many different ways. And she simply can't take it anymore. There are many women around the world trapped in their homes, who pretend in front of their children. They try to pretend that things aren't that bad. They do this to survive."
Check out the movie trailer below.
Chanel Ambassador Since 2018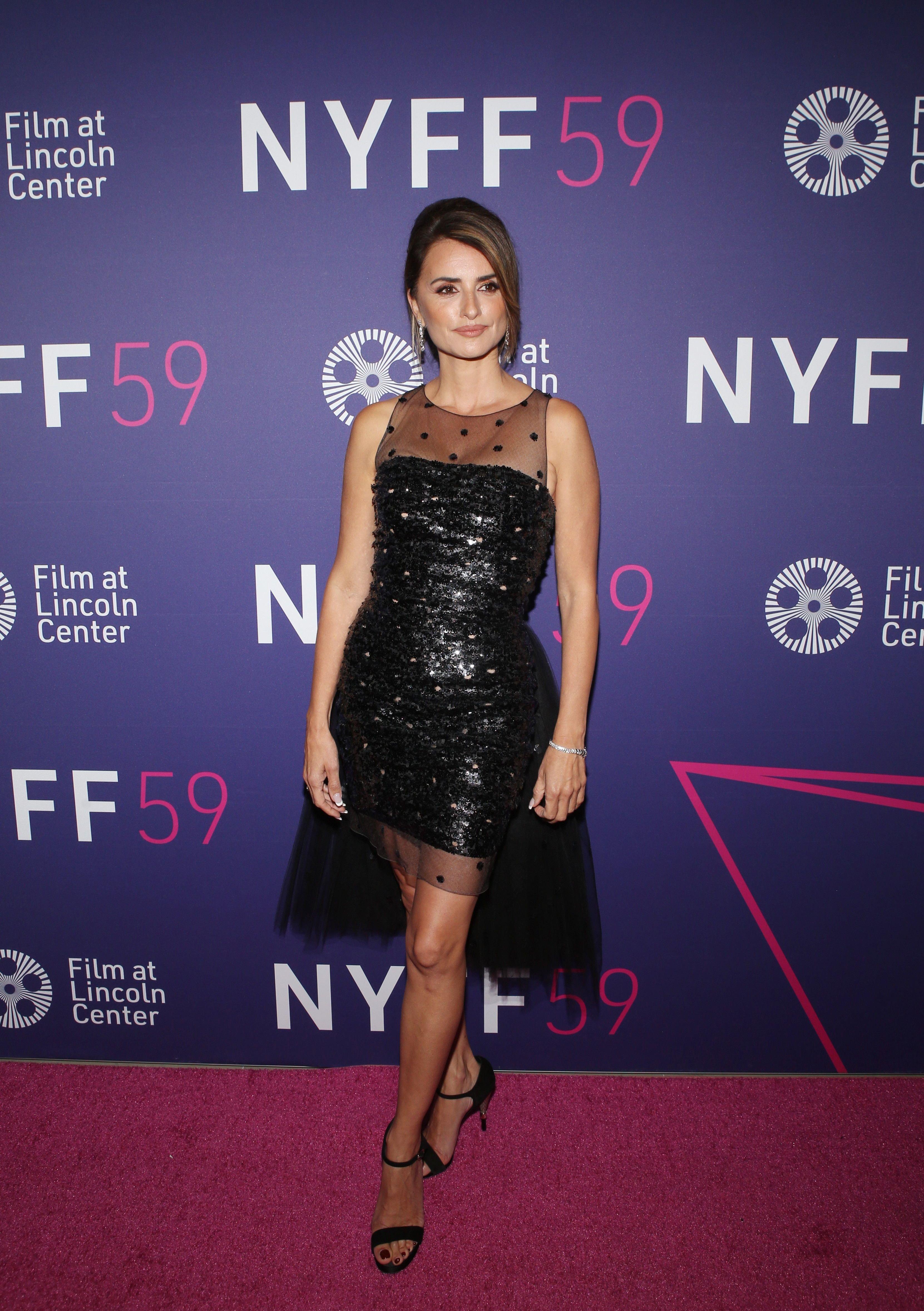 Cruz's glamorous red-carpet look is reminiscent of the Chanel LBD she wore at the Parallel Mothers premiere last October. Promoting her movie at the New York Film Festival, she flaunted her impressive legs in a shimmering bodycon-fit mini dress with a sheer top and hem, as well as a short tulle train. She even wore similar black sandals with gold heels.
A brand ambassador since 2018, the Hollywood star has always been a Chanel girl at heart and has worn the French label at major events all throughout the last two decades. This year alone, she rocked Chanel on three occasions, including the Santa Barbara International Film Festival, the Goya Cinema Awards, and the Official Competition premiere.