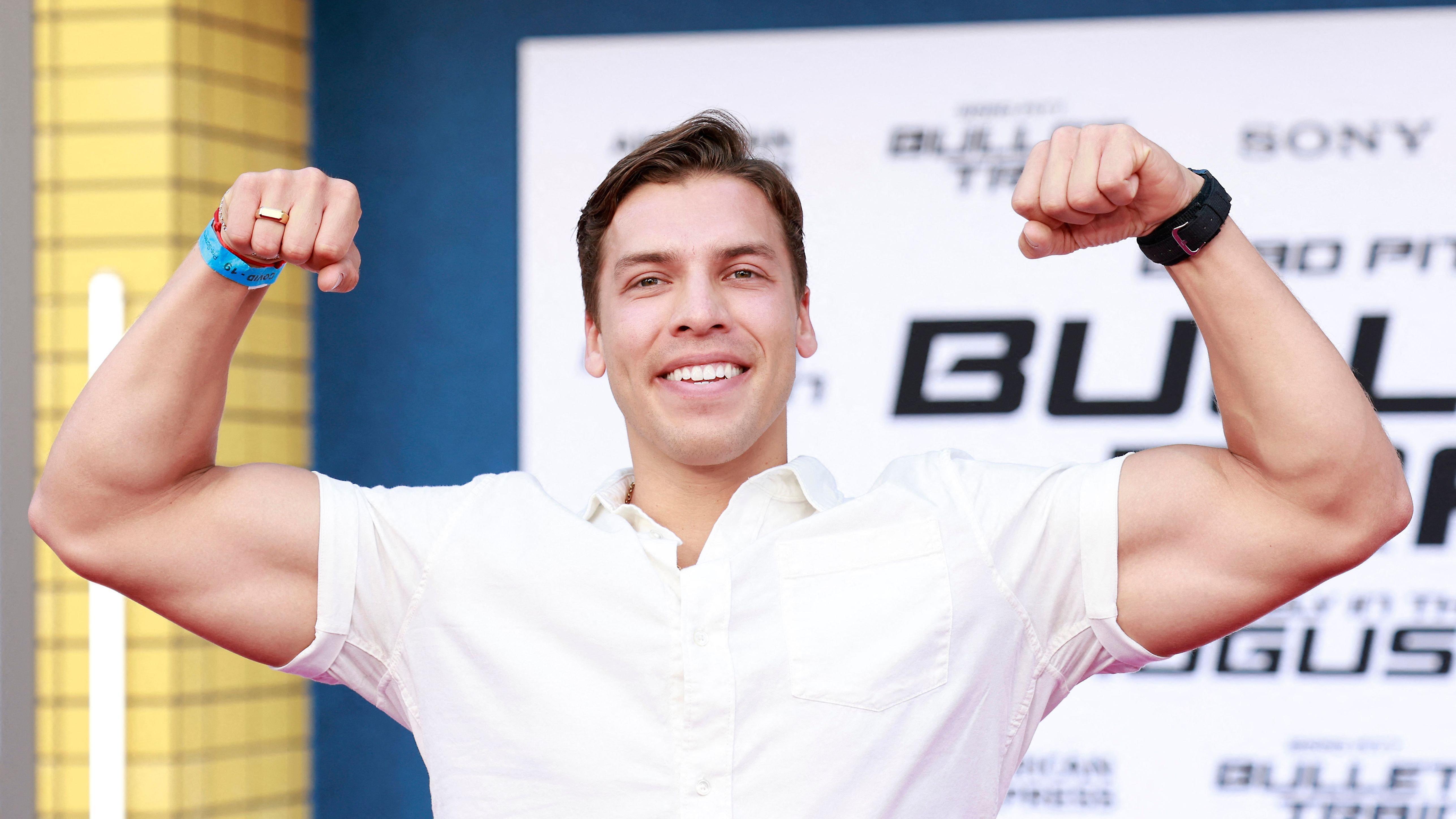 Arnold Schwarzenegger's Son Joseph Baena Returns To Bodybuilding After Losing Gains On DWTS
While everyone knows Arnold Schwarzenegger as the bodybuilder who brought the sport under the radar, little does everyone know that Joseph Baena has also followed in his father's footsteps into the same industry.
Since times are different and there's a huge difference between the number of athletes in bodybuilding during Schwarzenegger's time compared to Baena's time. Baena has a lot more competition all around, but he also has more information and resources at his disposal.
Nevertheless, just like his father, he is extremely focused on fitness and ensures to get back on the wagon if he ever strays from it.
Article continues below advertisement
Joseph Baena Is Back In The Game
Baena was competing in Dancing With The Stars and owing to the tedious routine of dance practice, he lost quite a bit of his gains. Even though he remained lean, his muscular build suffered a blow due to the immense cardio-based pattern.
However, since his elimination from the show, Baena is back at the gym to pump the iron. He took to social media to update his fans and followers about his next plans, and it's to become bigger.
Even though it won't be an overnight process, his muscle memory alone will enable him to become bigger faster and of course, being the son of seven-times Mr. Olympia, Baena sure does know how to go about bodybuilding!
Article continues below advertisement
Joseph Baena And Arnold Schwarzenegger's History
Joseph Baena did not know Arnold Schwarzenegger was his father from birth. It was when he was around 13 years old that his mother, Mildred Patricia Baena, told him who his father was.
It so happened that Schwarzenegger was involved with Joseph Baena's mother during the time he was married to his ex-wife Maria Shriver. Even he did not know that he had fathered the young man until he was made aware of the same.
Following Schwarzenegger and Shriver's separation announcement on May 9th, 2011, The Oak admitted to fathering the child.
Arnold Schwarzenegger And Joseph Baena's Current Relationship
Currently, Baena and Schwarzenegger are on great terms. In fact, the father-son duo often discuss Baena's life events and adventures as two best friends.
Baena revealed that his father is always asking him questions about his life, relationships, and everything else. He stays as involved as possible in his life.
Joseph Baena Has Big Dreams
Joseph Baena wants to follow in his father's footsteps and become a household name in the Hollywood industry. Currently, he is working on certain films but wants to go bigger in the industry.
It's his dream to take over Hollywood but has no plans of leaving his real-estate skills behind.
Ideally, he would like to be an "award-winning actor with a lots of real estate experience!"