Woman Wonders If She's A Jerk For Refusing To Take In Her Fiancé's Orphaned 12 Y.O. Half-Brother
Blended families are more common than you'd expect but adopting siblings and extended families is a whole different variable. Several messages on the internet tell you to ask all the right questions on the first date, but you can never fully prepare for life's uncertainty.
Couples bargain for a certain life, such as "no kids" in the early stages of their relationship, and then life happens. Perhaps one inherits a child from a dead relative or close friend leading you to become a parent overnight.
Here's the tricky part: you must come to terms with your new reality while considering your partner. This is no time for ultimatums, but again, life happens!
Check out this Redditor's story below.
Article continues below advertisement
The Dilemma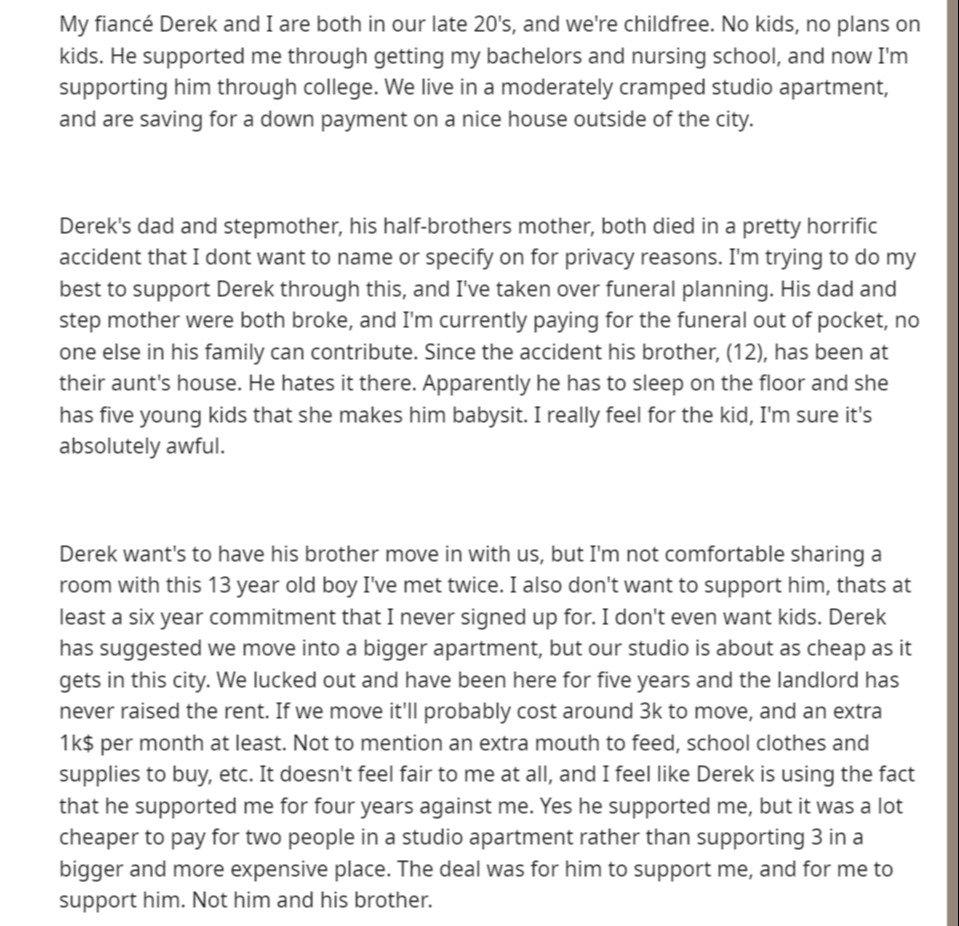 Why The Redditor Doesn't Want The Child Around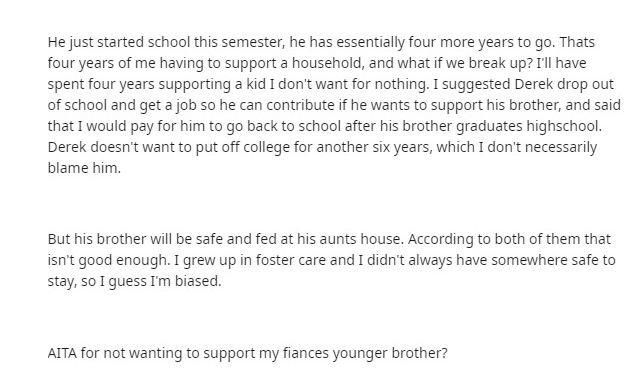 Article continues below advertisement
The Ultimatum And Breakup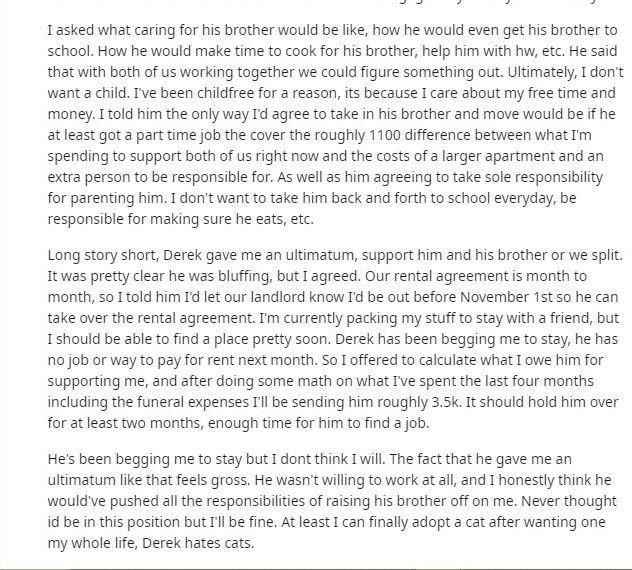 Redditor Can Now Adopt A Cat
Reddit is famous for outlandish stories, especially on its Am I The A**hole thread, and this one is no different. A 20-something-year-old lady posted her story on the thread explaining how her fiancé's (also in his late 20s) ultimatum led to their breakup.
The Redditor was engaged to a Derek, and they'd been living in a relatively comfortable studio apartment for five years. They had their relationship and life planned out, including never having kids.
Unfortunately, a ghastly car accident led to his parents' deaths, thus saddling him with the responsibility of his 12-year-old half-sibling. The big problem is the lady never planned for a child, and taking responsibility for her fiancé's sibling is a six-year commitment she's not ready for, especially since Derek doesn't work!
They couldn't reach a reasonable compromise, and he gave her an ultimatum to leave the relationship or accept his decision. She chose the former.
Article continues below advertisement
Many Redditors Upvote The OP Saying It's Not Her Fault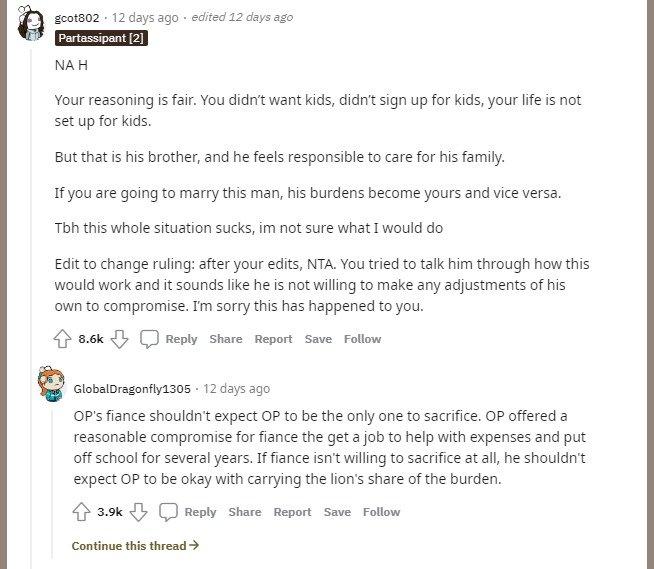 Redditors Suggest Social Security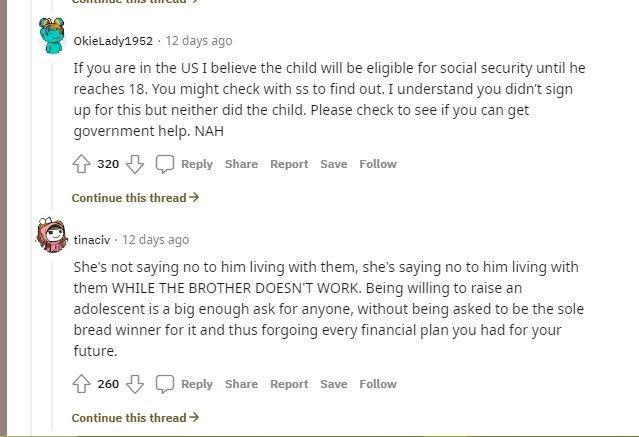 The Backfired Ultimatum Will Force Derek To Sit Up, And No She's Not The A-Hole
Many of the commenters empathized with the Redditor, saying she did most of the compromising and Derek took advantage of her supportiveness. Based on her subsequent updates, she clearly tried to make their situation work, but Derek was uncooperative.
They also suggested they could try to get financial assistance through Social Security if they live in the US.
However, the Redditor leaving the relationship could be a wake-up call for Derek to stop slacking and get to work.