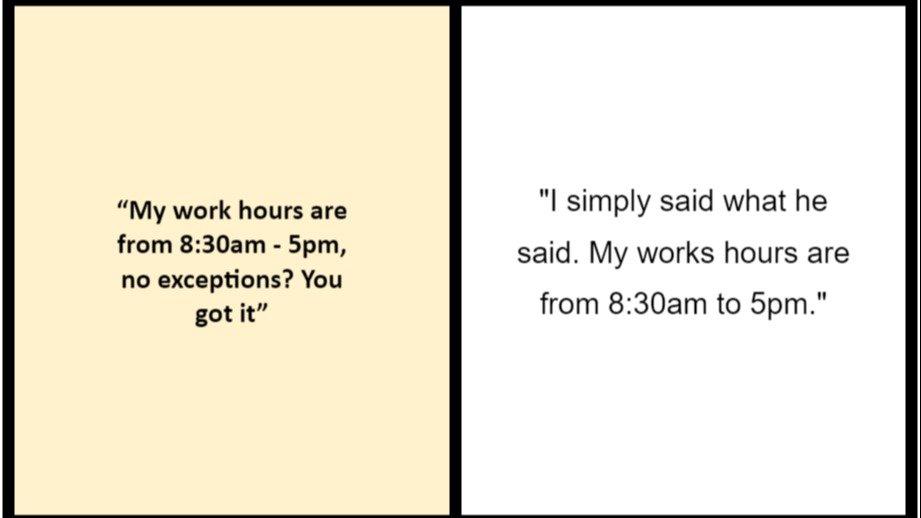 This Boss' Aggressive Working Conditions Backfired And Led Employees To 'Quiet Quit'
A social media user recently took to Reddit to share her experience with her boss at work. The poster noted that she worked in the entertainment sector in an office setting from 8:30 am to 5 pm. According to her, work would become slower whenever she and her colleagues got ahead of projects. Sadly, not only did the poster and her colleagues have to deal with long work hours, but they also had to put up with the long distance between the office and their houses.
Article continues below advertisement
As a result, they would come in a little after 8:30 am and leave about five to ten minutes before 5 pm to avoid traffic. The Redditor revealed that at some point, the company's vice president disapproved of their actions, noting that if it continued, they would be written up. According to the VP, the staff members were expected to be at work by 8:30 am and not leave until 5 pm.
The poster noted that even before the new rule, sometimes, they would remain at work until past 5 pm, attending to emails and calls. So, when the VP opted for the new rigid principle, the poster and her colleagues also decided to shift their stances on work. According to the poster, her work notifications remained turned off from 5:01 pm till 8:30 am.
She also introduced the new method to her colleagues, who were pleased to follow suit. The Redditor confessed that they discontinued working outside their scheduled work hours. According to her, the vice president was the type to send emails and texts after work hours, so their actions frustrated him.
However, he didn't budge, and the workers did not change their stance. The poster noted that her boss still maintained they should be more company-focused. However, as long as the rigid rule stands, the poster and her colleagues may not give their boss any after-work support.
Article continues below advertisement
The Redditor's Story

Workers Refuse To Attend To Emails After Work Hours

Article continues below advertisement
Company VP Is Unhappy But Maintains A Rigid Stance

Problems With Companies' Workforces
Unfortunately, in today's society, the Redditor's experience is a norm in many organizations. People in superior positions fail to establish a win-win working system with their subordinates. As a result, companies have seen a drastic decline in employees' engagement with work.
Many employees feel over-labored, and consequently, there is a drop in their passion for and dedication to work. According to a 2018 employee experience report from Udemy, about 60 percent of workers believed managers needed more management training.
Another more recent report from Gallup revealed that at least 50 percent of the US workforce comprised quiet quitters — people who no longer go above and beyond at work and just focus on meeting their job description.
Considering that some jobs require extra employee effort to meet certain targets, people in superior positions need to do better. Moreover, to prevent further disconnection between employees and their bosses, the latter need to consider their subordinates' overall well-being and work towards creating a more conducive environment for their workers.
Article continues below advertisement
VP Has No Right To Complain

A Redditor Shares A Similar Experience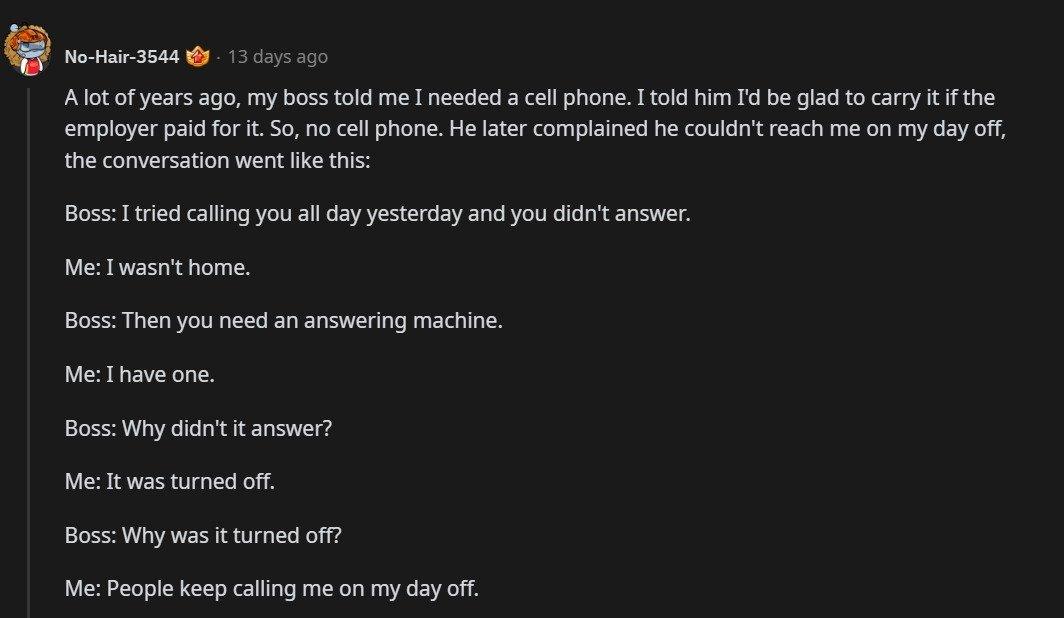 Employees Need To Do Better

Hopefully, after reading the Redditor's story and reactions to it, employees will learn to ensure flexible working conditions for their staff who perform duties after work hours.