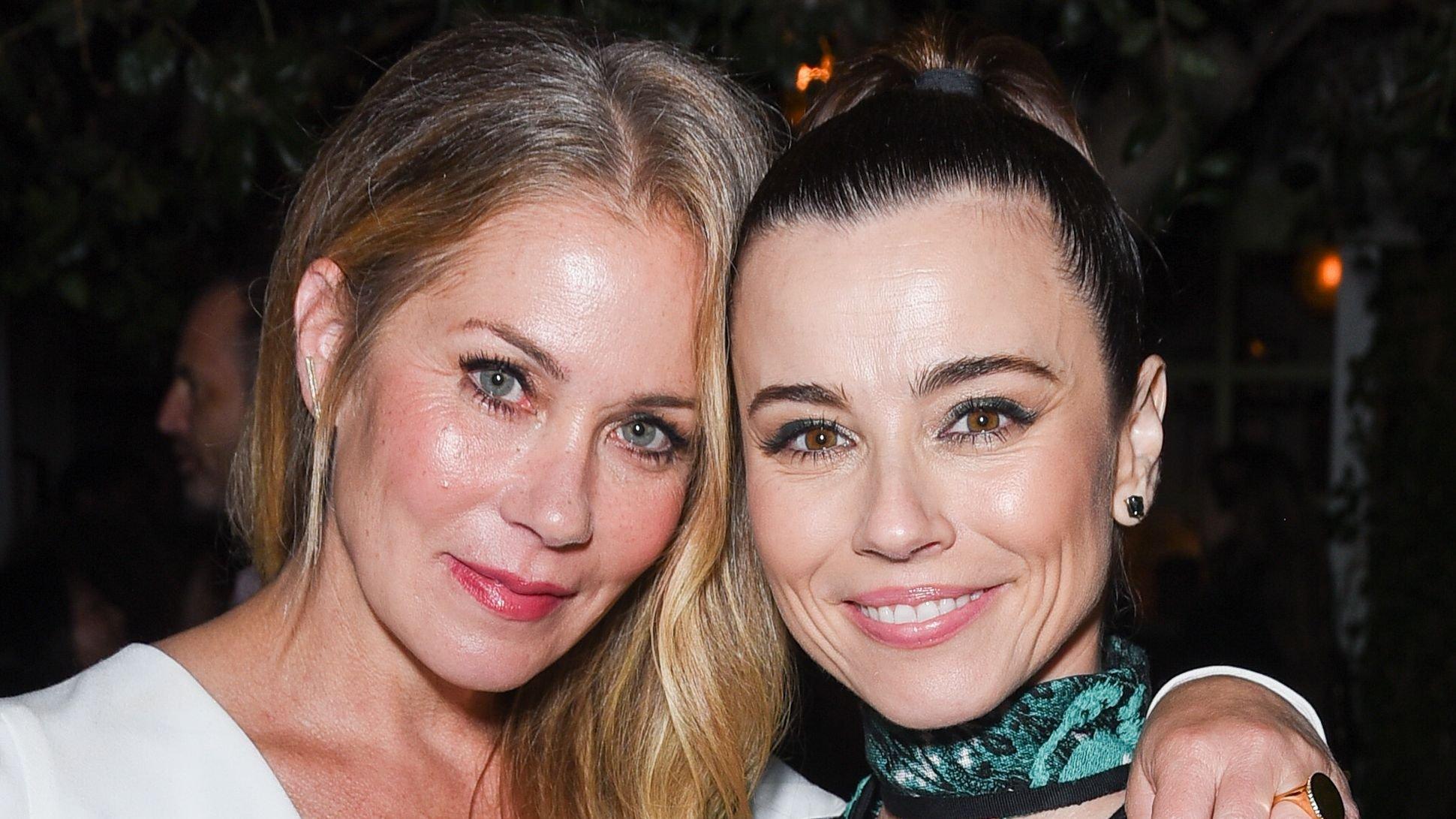 Christina Applegate And Linda Cardellini's Bond Off-Screen Fuels Their On-Screen Dynamic
While Christina Applegate and Linda Cardellini's fictional friendship might have been fated by a murder, the actresses' on-screen chemistry was fueled by something less dramatic and gory. The friendship between Applegate and Cardellini in real life strengthened their bond in the Netflix series Dead To Me. A lot of fans are always in awe of their dynamic bond and are excited for their return in the third and final season in November.
Article continues below advertisement
Christina And Linda Speak On Their Off-Screen And On-Screen Friendship
In 2021, Applegate and Cardellini made an appearance on an episode of The Envelope Podcast. During the podcast, Applegate and Cardellini opened up about their friendship.
Cardellini shared she was grateful for the trust they have with each other off-screen and on-screen. She further shared that the bond was a gift in both her real life and professional life. Applegate shared they did not have to develop trust. She continued that they were "protective of each other from day one." The actress shared they were protective as women, friends, and on a personal level. She further stated that their trust provided safety both in the series and in real life.
The Dysfunctional Friendship Of Their On-Screen Characters
A lot has been said of the friendship between Applegate and Cardellini's characters in the Netflix-produced series. The bond between the two lead actors has been a magnetic force that brings fans back to the movie after two years. In the series, Applegate played Jen while Cardellini starred as Judy. The friendship of the duo was based on deception, lies, and conspiration. Judy mistakenly hits Jen's husband with her car and leaves him to die.
To quench the guilt, she traced Jen to a support group to strike a friendship with her. Judy lied about mourning the sudden death of her fiancé. Then Jen and Judy become friends. However, when Jen found out it was a lie, their friendship shattered. Only for their friendship to be back after it was discovered Judy was mourning a baby she miscarried.
Article continues below advertisement
Recurring Theme Of 'Dead To Me'
The series had a recurring theme of the destructive force behind hidden truths. Judy kept the secret of killing Jen's husband from her. Jen also kept a secret from the heated argument she had with her husband on the night of his death. Feeling guilty about her husband's death, Jen confessed to Judy that she feels responsible for his death. Seeing that as a breaking point, Judy confessed to killing Jen's husband. The secrets the duo concealed once again destroyed their friendship.
More About The Friendship Of Linda And Christina's Characters
The duo's friendship did not end after the secrets were revealed. Judy's fiancé, Steve, was in the car and was the one who insisted she drove away after hitting Jen's husband. After Steve threatens Jen, she retaliates and kills him with a wooden bird her son carved. To keep the secret, she calls on Judy and their friendship is revived. They bury Steve's body and end up becoming conspirators.
Another tragic incident brings the duo back together. Although the relationship between the two women was rooted in lies and deceit, it was also the longest they had been in. The duo will be returning this fall for the final and third season of the series.