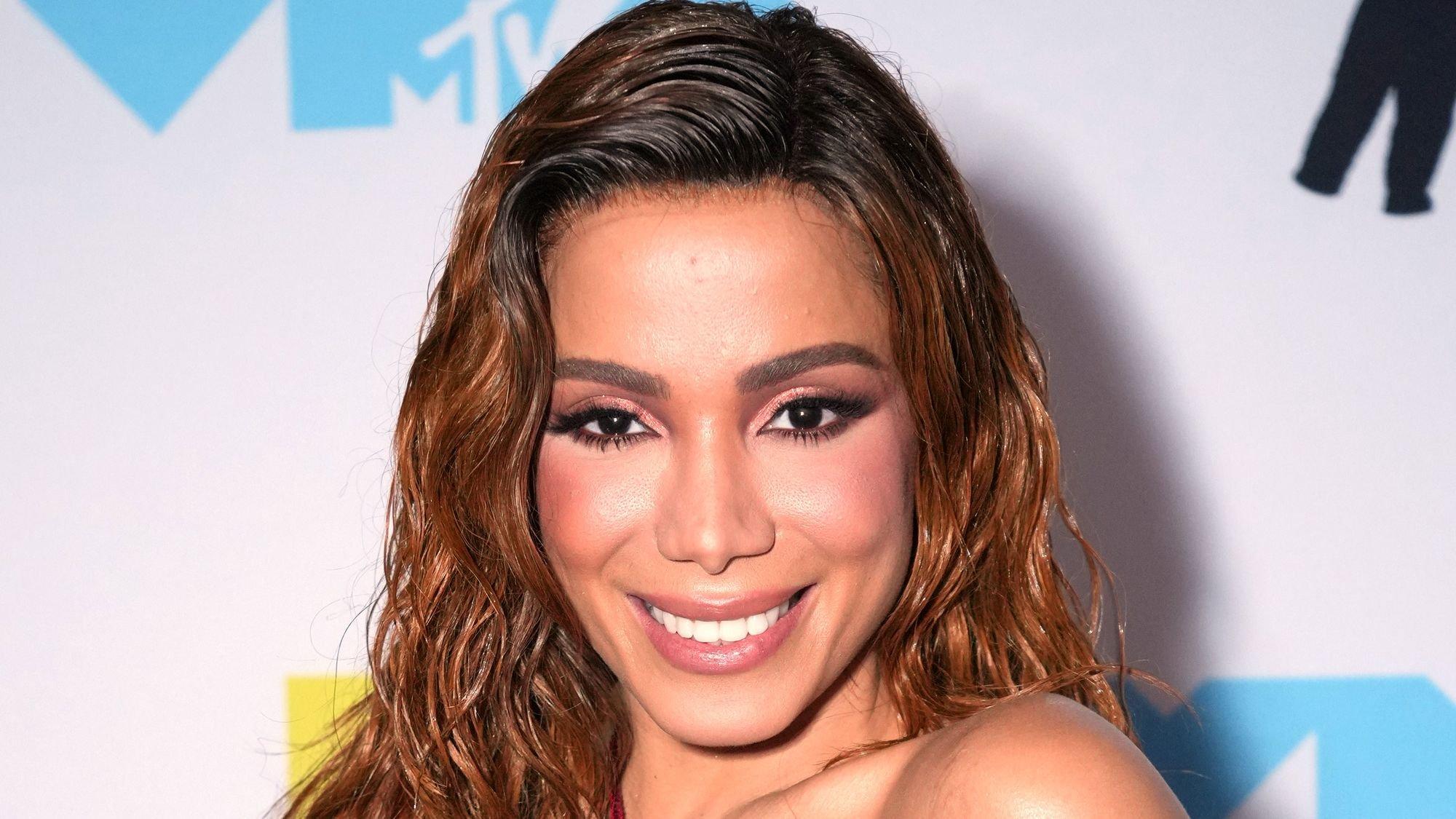 Anitta Stuns In Cut-Out Mini Dress And Thigh High Boots
Anitta got scary for Halloween in a skimpy cutout dress with spooky makeup in tribute to Lydia Deetz from Beetlejuice. The Brazilian actress isn't the first star to dress as a movie character from a scary movie or a villain. In fact, it's quite common to choose such inspirations for Halloween.
From a leathery all-black look to a tulle red dress, Anitta got scary last week on Instagram, and we loved every moment!
Article continues below advertisement
Scary Season Is In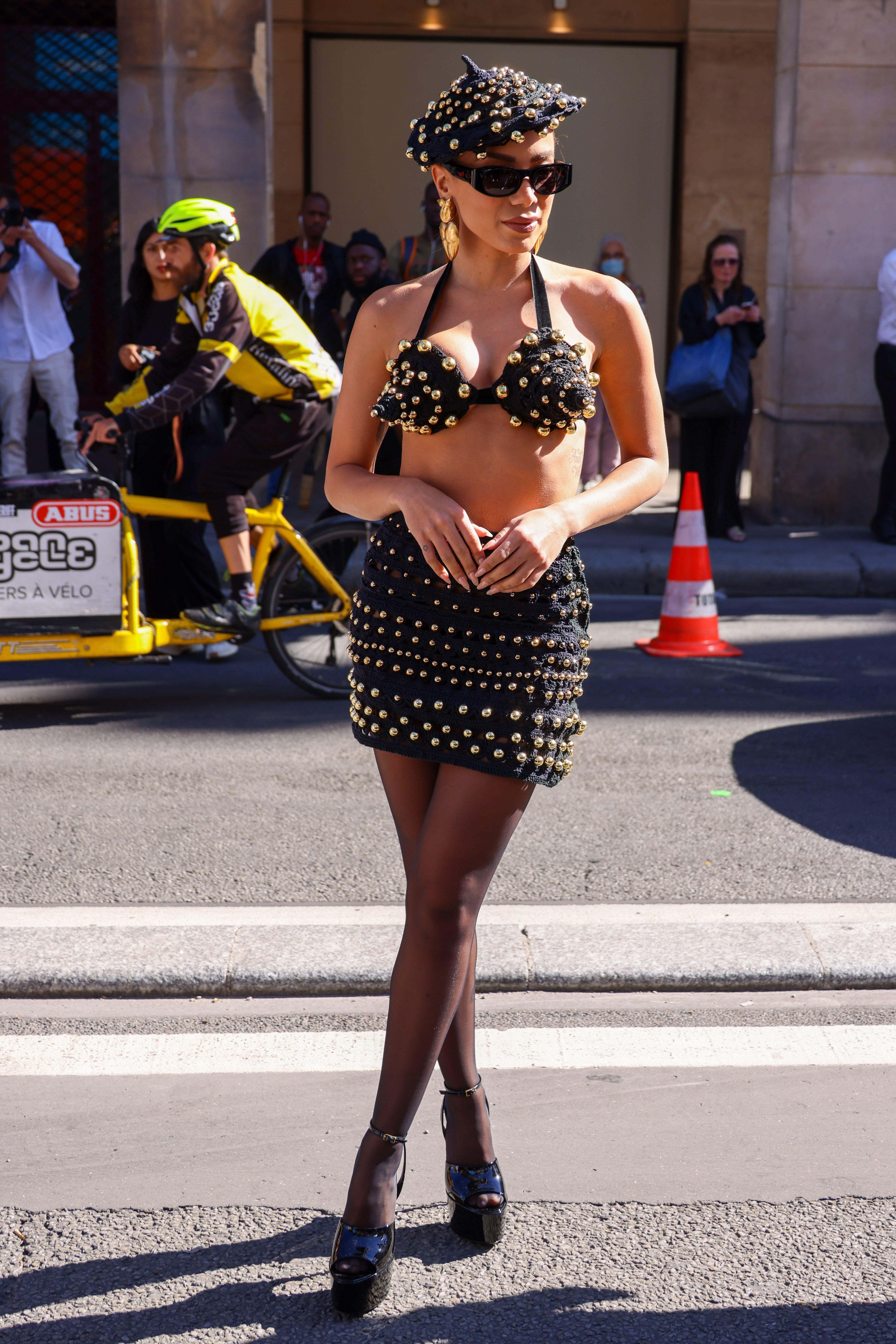 The singer wore a leather miniskirt with a shredded black bodysuit and silver bra meshed onto it, paired with thigh-high stiletto boots and a blazer. Then, Anitta made her face with thick black eyeliner and matte black lipstick mirroring Wynona Ryder's Lydia Deetz goth look from the Eighties cult classic Beetlejuice.
Anitta's outfit was for her latest music video, Boys Don't Cry, and she embraced the Halloween season's scary/horror/thriller vibe. Her inspiration came from a classic horror film, Beetlejuice, as surmised from her costumes.
Channeling 'Beetlejuice' For 'Boys Don't Cry'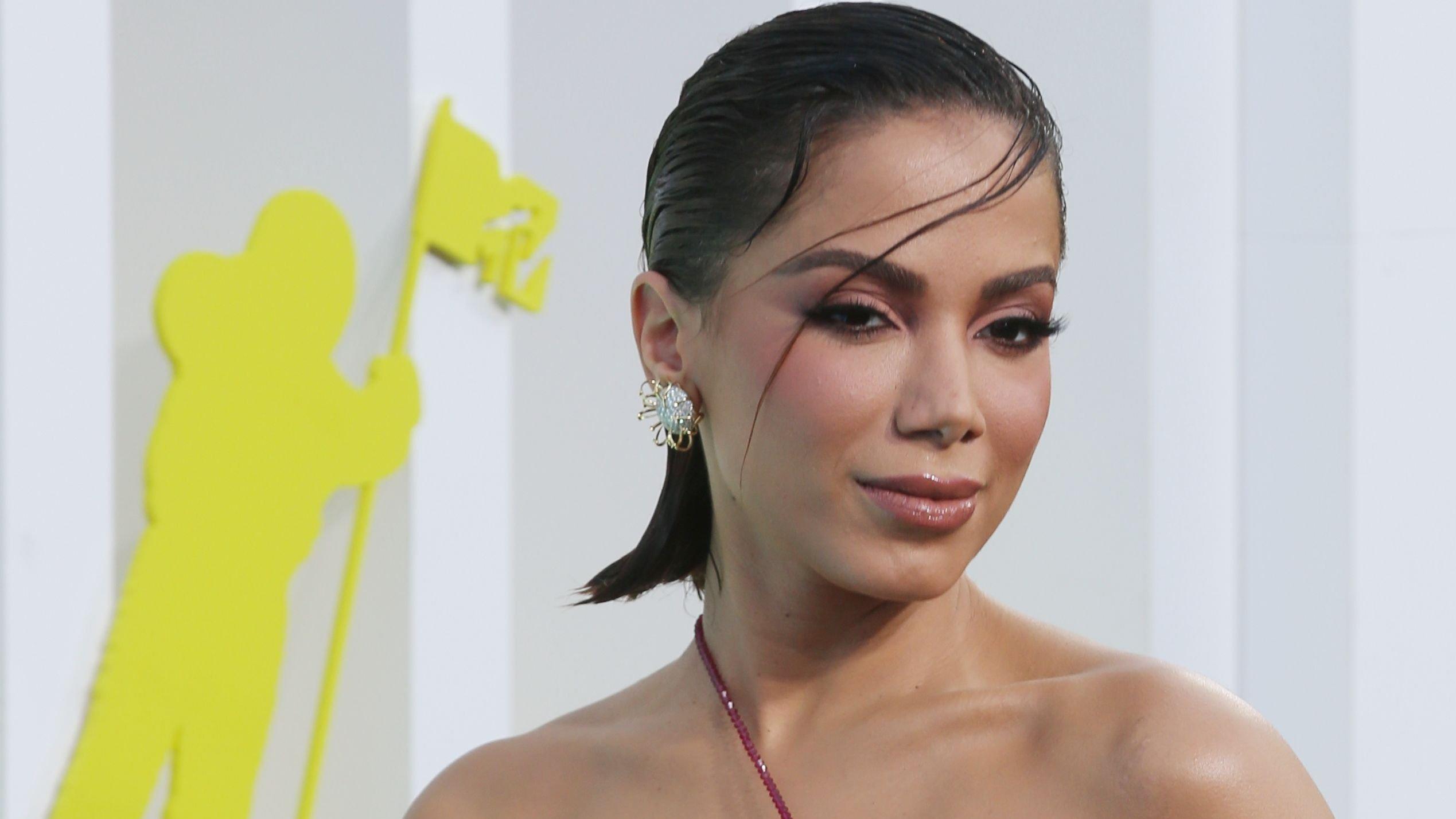 In another scene, Anitta recreated Lydia's iconic red tulle dress with a mock neckline and exaggerated sleeves. The singer wore artistic black eyeliner with sharp edges and bright red lipstick matching her dress.
She also styled her hair in a black punk rock style with sharp cropped bangs. The singer said Beetlejuice is her Halloween mood, hence the music video's choice of gothic makeup and clothing.
Anitta wore her red dress for a wedding scene showing the full picture of her tulle-tiered skirt and red leather boots.
Article continues below advertisement
Dressing Up Is Fun!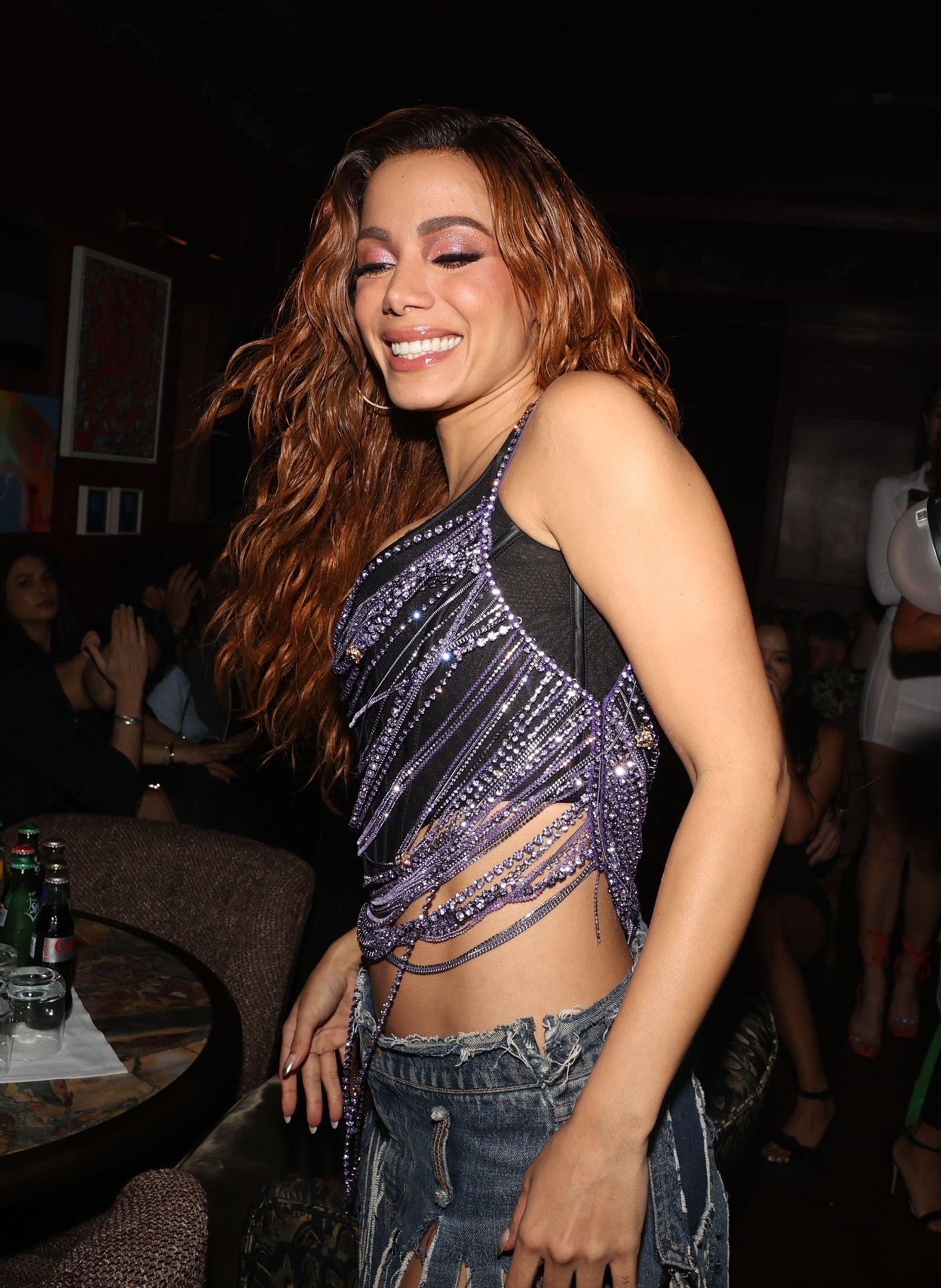 Boys Don't Cry is the third music video from her acclaimed album, Versions of Me, released earlier this year. The singer loves dressing up, and we can see the creativity translated into these timeless music videos.
Anitta released the visuals for Lobby featuring Missy Elliot in September, and it featured a scene of her dancing in a fifties-inspired ensemble. She switched her hair to a ginger shade with bangs and wrapped a pink scarf around it down to her face.
A Vision In Versace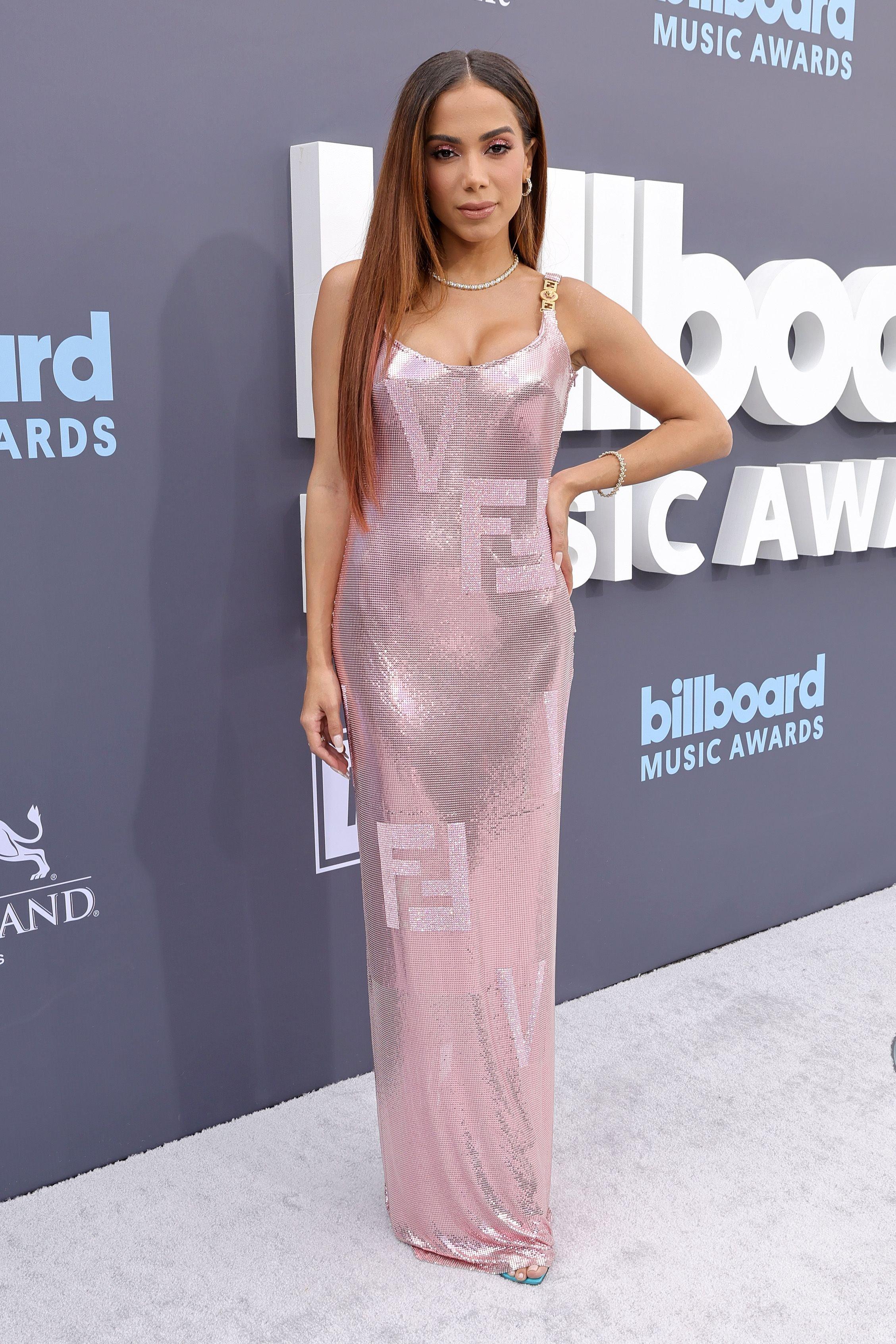 Anitta solidified herself as a Brazilian pop star and fashion icon this year hence her numerous appearance during fashion week, from Versace's show to Mugler and Schiaparelli. The singer looked beautiful in a risque green dress by Versace paired with white thigh-high boots.
The outfit and look were so good and a hit amongst her fans that she posted it twice. She'd previously worn a Fendace (Fendi and Versace) dress to the Billboard Music Awards before guesting at its fashion show later in the year.