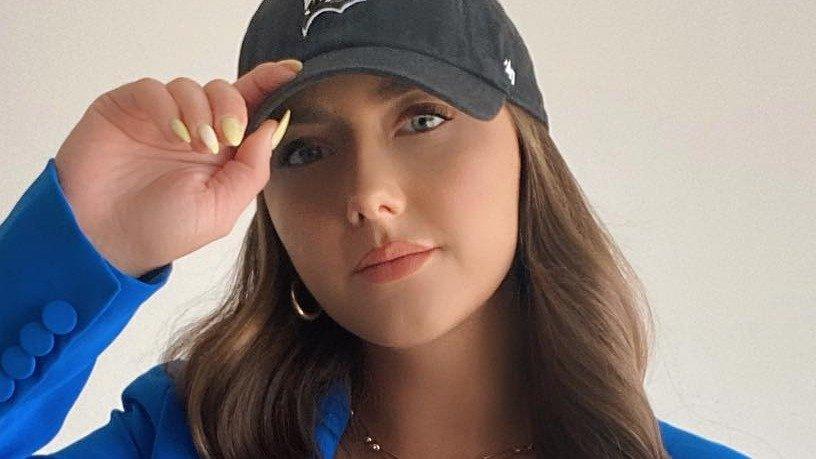 Eminem's Daughter Impresses While 'Stealing Christmas' As The Grinch
Hailie Jade is stunning as she drops major Halloween/Christmas action and reminds fans of her age. The 26-year-old daughter to Grammy winner Eminem made a reference to being a '90s kid as she updated her Instagram for Halloween 2022 this year - Hailie went for Grinch vibes, also sizzling in a figure-flaunting dress. The influencer and podcast host, who is popular on TikTok, opted for a TikTok-style finish, as she showcased two looks and went for the gen z platform's much-loved reaction thing. Fans have left Hailie Jade over 112,000 likes.
Article continues below advertisement
It's Halloween, Baby
Posting for her rising following, Hailie shouted out another holiday as she wore a feathery and strappy yellow-green dress complete with a black belt, black elbow gloves, and a Santa Hat. Seemingly out to jokingly troll her fans, the Just A Little Shady podcast host added in Xmas energy as a reaction of her nearby delivered a shocked facial expression. In the reaction part, Hailie wore a brown sweater with a skull print on it, also rocking a taupe manicure and discreet earrings.
In both parts, the Michigan native showed off her flawless makeup skills, also rocking either straight or soft-curled hair. "Stealin Christmas since '95," she wrote with a Jack-O-Lantern emoji and a Christmas tree one. Clearly, Hailie has inherited her father's sense of humor.
Article continues below advertisement
Christmas Is Her Birthday
Reactions have been mixed, but one user did pick up on a subtle reference. Hailie's birthday is December 25, meaning that she was born on Christmas Day. "She couldn't be more monotone and have more unenthusiastic facial expressions with this reel," the user replied.
Hailie has had the busiest year yet, with her rising profile coming via her new podcast, one named after her father's "Slim Shady" moniker.
Launching 'Just A Little Shady' Podcast
On July 12, posing in jeans and with her recording equipment, Hailie Jade told her fans:
"Just a little shady podcast is about to drop! 🎙 this project has been in the works for a while & i'm so excited for the first episode to be launching!! follow the @justalittleshadypodcast instagram & subscribe to the youtube channel (link in bio) to be the first to see a sneak peak & hear what me & my cohost @britednie will be talking about 👀."
Joining Podcasting Stars
The celebrity podcast space is fast growing. Also at it are reality stars Kristin Cavallari, Kim Kardashian, and Savannah Chrisley, plus model Ashley Graham. For more, give Hailie's Instagram a follow.