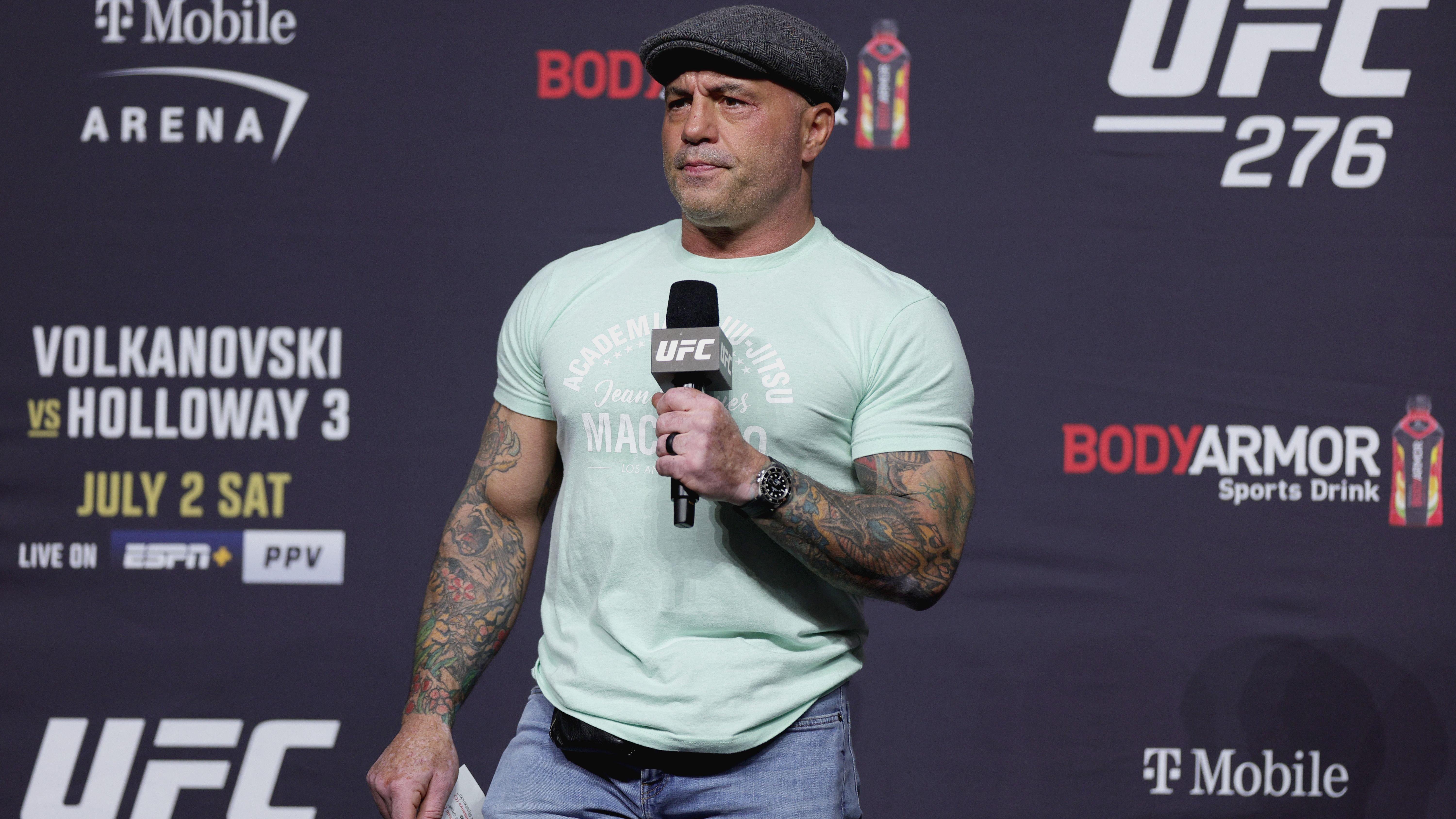 Joe Rogan Slams The Kardashians And Their Influence On Young Girls
To be a celebrity means that one has a huge fan following, especially celebrities and influencers such as The Kardashians. Undoubtedly, each of the Kardashian-Jenners has Instagram followers in triple-digit millions. That's quite a lot!
Keeping this in mind, they are looked up to by innumerable young girls and women, and there have been instances where their fans have tried to replicate their appearances and physiques.
Coming to this point, UFC color commentator Joe Rogan spoke about this influence and how it's not at all healthy in any shape or form.
Article continues below advertisement
Joe Rogan Refers To The Kardashians As 'Culprits'
According to Rogan, the Kardashian sisters cannot be ideal role models for today's youth. He claimed that the pictures shown on social media are "doctored" and there's usage of weight management injection "Semaglutide".
Furthermore, Rogan passed a comment on Khloe Kardashian as well.
"The larger girl Khloe… she's always had a problem with weight and now she's ripped."
-
The Podcaster Gave His Two Cents About The Fans
While Joe Rogan expressed his frustration about the Kardashians' influence, he shared his opinion about the fans who look up to them.
As per Rogan, if anyone allows a celebrity to influence them to extreme levels, it's not only the celebrity who is to be blamed.
"If it bothers you so much that they're materialistic and that they get their butts done.. That's on you."
-
In some ways, the comedian could have narrowed down upon an actual issue prevailing within the influencer culture. More often than not, young women have obsessed over the perfect bodies of celebrities that have led to severe eating disorders.
Article continues below advertisement
Iliza Shlesinger Shared Her Opinion As Well
Iliza Shlesinger, who is also an actress, TV show host, and comedian, shared the same opinion as Joe Rogan.
In fact, she believes that women should not look at "these petulant women" for any form of inspiration after a certain age.
As a woman with quite a bit of followers on Instagram, Schlesinger's strong opinion about how young women should shift their source of inspiration from the Kardashians holds heavy value. However, it's not going to be easy to convince millions of followers to understand what the comedians are trying to convey through their opinions.
Here Are How Many Followers The Kardashian Sisters Have On Instagram
Currently, the Kardashian sisters are some of the top celebrities on social media with a massive number of followers. Here's where the numbers stand:
Kim Kardashian - 332 Million
Khloe Kardashian - 278 Million
Kourtney Kardashian - 203 Million
Kendall Jenner - 262 Million
Kylie Jenner - 372 Million
In fact, Kylie Jenner is one of the most followed accounts on Instagram!