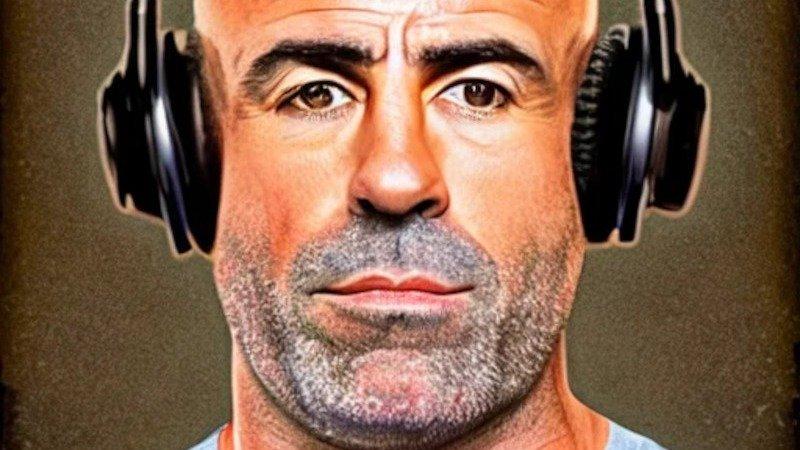 Joe Rogan Brutally Berated A 'Crazy Lady' In A Debate
Commentator and podcaster Joe Rogan has built his name in the industry with years of entertaining his audience with his words and actions. Moreover, Rogan has his own way of working through a situation with someone who may have pushed him to the edge.
However, keeping calm and remaining composed at all times is expecting human beings to play God. It's not possible to keep all forms of opinion and frustration aside all the time. Once in a while, when one least expects it, the emotions surface.
Article continues below advertisement
The Time When Joe Rogan Lost His Cool
It so happened that Joe Rogan was hosting a radio show where he was giving relationship advice. Now, when one gives advice, it's assumed that they're an expert on the subject.
Nonetheless, a particular lady wanted to probe the matter and find out if Joe Rogan was actually an expert on relationships, and if not, why was he giving advice?
When she called to express her concern, Rogan went off the rails!
While the caller wanted to understand whether the UFC commentator was an expert or not, he retaliated by asking, "Why do you have to be a professional? Why do you have to be a professional relationship person to have an opinion?"
Joe Rogan Switched To His Comedian-Roasting Mode
Rogan did not give her a chance to clarify herself. When she pointed out that if Rogan was "gonna go on for 15 minutes about relationships," there should at least be a disclaimer about his level of expertise.
"You're a crazy lady who hates when someone comes down on the crazy institution."
-
Finally, Joe Rogan reached a point of absolute frustration and joked about how it would have been impossible to be her husband given how she wants to get to the bottom of everything.
"I'd like to be alone with you at 4 a.m when I'm trying to get some sleep and you still wanna argue about the laundry."
-
Article continues below advertisement
Joe Rogan Had A Similar Experience With A Primatologist
Around the time when Rogan's podcast The Joe Rogan Experience was gaining popularity, the podcaster did an episode where he spoke about the existence of the "Bondo Ape."
During the podcast, an Ape Expert, Primatologist Allison, called to correct him and explain that the Bondo Ape did not exist and that what was being researched were common Eastern Chimpanzees.
Instead of listening to what the expert had to say, Rogan berated her by calling her an "idiot" and asked her to do some research. He did not allow her to correct him and stuck by what he thought was true.
Of course, Bondo Apes or Bili Apes were names given to a supposedly new species of Apes that could walk upright as humans and were almost 6-foot tall. The theories were debunked as DNA testing showed the new species were a subspecies of the common chimpanzee.
What Is Joe Rogan Doing Now?
Joe Rogan is continuing his domination with his podcast. He gives his opinion on almost everything ranging from Halloween candy to Twitter takeover.
Rogan may not be an expert on all these subjects, however, as proven, that does not stop him from speaking his mind.