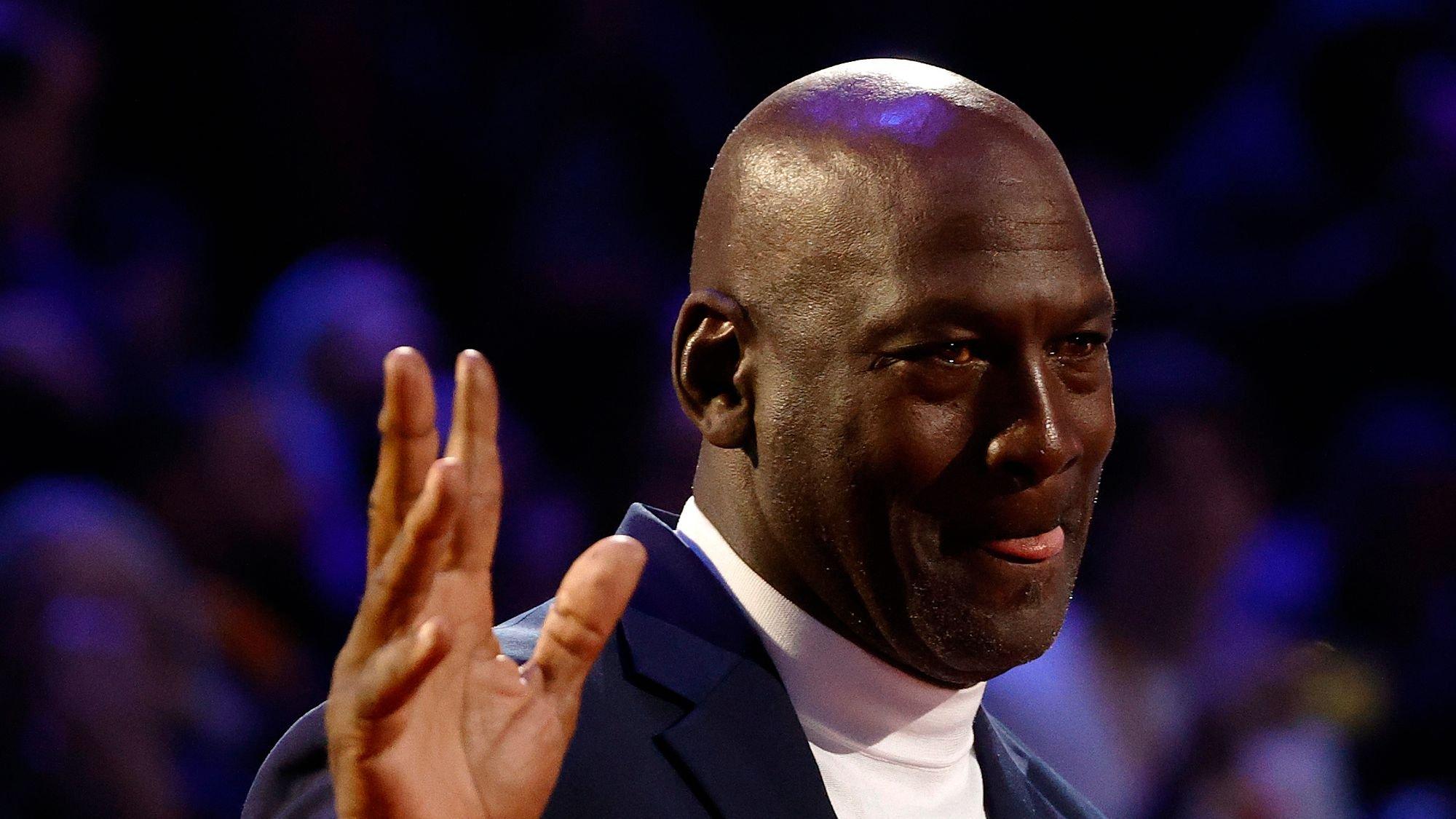 Michael Jordan Shockingly Admits He Struggled To Get Dates
Michael Jordan is widely known as one of the greatest — if not the greatest — basketball player of all time. He's one of the most beloved, respected, and well-known celebrities all over Earth, but it took him quite a while to achieve that status.
Jordan was cut from his high school teams multiple times before going through a bit of a growth spurt, and it's not like he was the most popular teenager, either.
Article continues below advertisement
Other Guys Picked On Him
As a matter of fact, His Airness once revealed that he couldn't even get a date back when he was in high school:
"It sounds sad but it is true," Jordan said. "A lot of guys picked on me and you know they do it in front of the girls."
-
"The girls accounted and they'd laugh at that, and right then I was dead, I couldn't get a date with anybody, the legendary guard said, adding that girls used to mock him for his haircut and hooping with his tongue out.
-
He Did All His Chores
Jordan, a simple countryman learning the ropes of the NBA lifestyle, didn't need a personal assistant or anybody else to do his chores for him.
He was known among his teammates for doing his own vacuuming, laundering, and even sewing his own clothes. When asked about it, the Hall of Famer once admitted he learned how to take care of himself because he thought he'd never get married.
Article continues below advertisement
He Even Bought His Groceries
Long before becoming a millionaire, Jordan also enjoyed doing his own grocery shopping. However, as he became more and more famous, he had to get creative to keep his lifestyle without the fans noticing:
He told me he would call Jewel-Osco about 15 minutes before they closed, and let them know he was coming in, former teammate Brad Sellers told Undisputed. They would stay open later to let him shop.
-
Marriage Changed His Life
Jordan eventually met his first wife, Juanita Vanoy, and they were married from 1989 to 2006. Looking back, his daughter Jasmine believes it was a life-changing event for him:
When you look at myself and my brothers, we really wouldn't be who we are if it wasn't for my mom," Jasmine said. And I feel like my father would say the same. He wouldn't be the man he is today or have had the career he had without the support and love that my mother gave him during that time. She's the foundation for all of us and there's no way of denying that."
-
Now, MJ is married to Yvette Prieto, so it seems like he learned how to reach out to women. However, we're quite certain he doesn't do his own shopping anymore unless he has a store inside of his house.