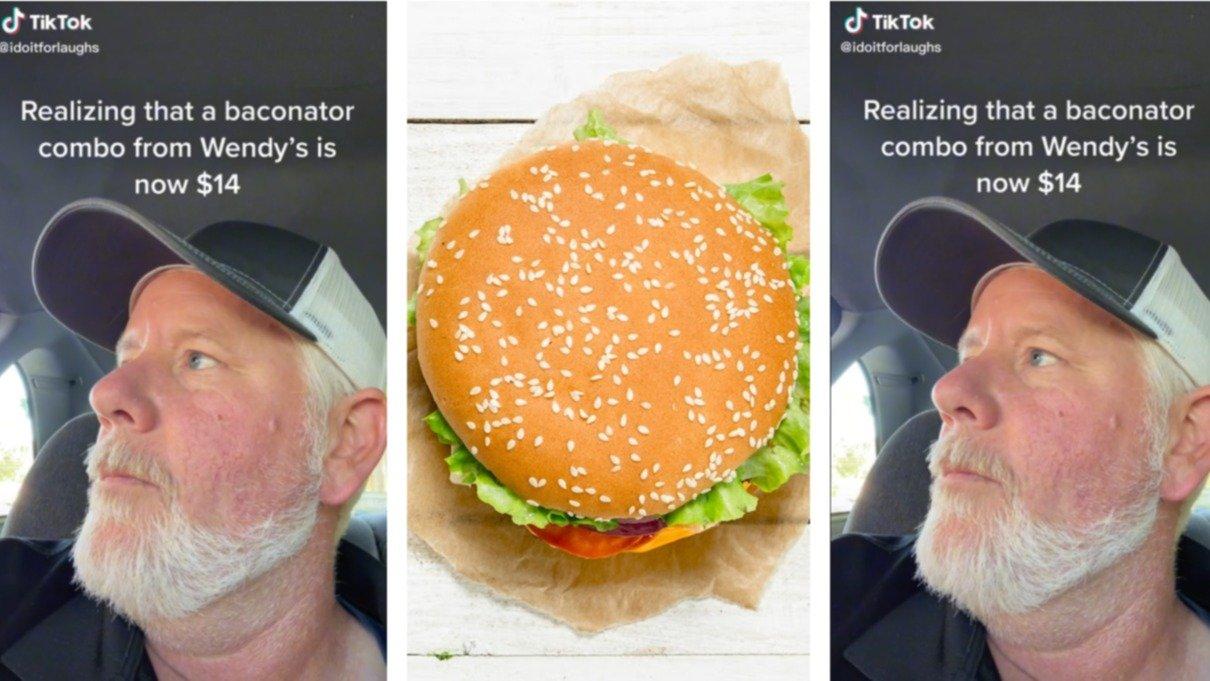 'Everything Is Going Up Besides Our Pay': Wendy's Customer Is Flabbergasted By Having To Pay $14 For A Combo Meal
Wendy's increasing the cost of its Baconator burger has a TikTok user stressed about buying groceries for homemade meals! Fast Food is supposed to be a cheaper alternative to cooking, but with the rising inflation in the US, it's almost the same value, if not more expensive, than throwing it down at home.
TikTok user @idoitforlaughs, a.k.a. Josh, shared his experience buying his favorite burger meal at Wendy's only to discover it's now more expensive than he remembered.
Scroll to see his reaction.
Article continues below advertisement
Increased 'Baconator' Prices At Wendy's Nationwide
Josh shared a reaction video to a text bubble saying, "Realizing that a Baconator combo from Wendy's is now $14." His face is blank with disappointment at the thought of that price change.
Wendy's updated October 2022 prices show that the Baconator is $6.09, but the combo rings up to $8.09. That's less than Josh alleges, so he probably added extras to his order. Other meals sell for less than $14; none of the meals ring up to $14.
Different Cities, Different Prices
That's not to say Wendy's hasn't increased the prices of its meals as the Fast Food outlet announced this change. Based on the chatter in the comment section, it's clear that the food prices vary in each state, and other TikTokers are complaining about the hike in food bills.
"Everything is going up besides our pay. 🤷🏻‍♀️," while another added, "It's so sad fast food is nearly the same price as a dine-in restaurant, like $4 more I can get a fancy dish."
The recurrent comments highlighted restaurant meals as cheaper and more worth it these days.
Article continues below advertisement
Rising Inflation Continues
Tracing the root of the inflation dates back to the COVID-19 period when many people couldn't go out and had to rely on deliveries, including meals. The risks involved then led to an increase in prices that haven't eased since then despite the pandemic easing up.
What's It Going To Be - Home Cooked Or Wendy's?
There's no end in sight, so people would either have to whip out their credit cards for a good meal or brush up their home cooking skills. Whichever option you choose, spending some money on fast food is inevitable, especially if you're an indulgent eater.