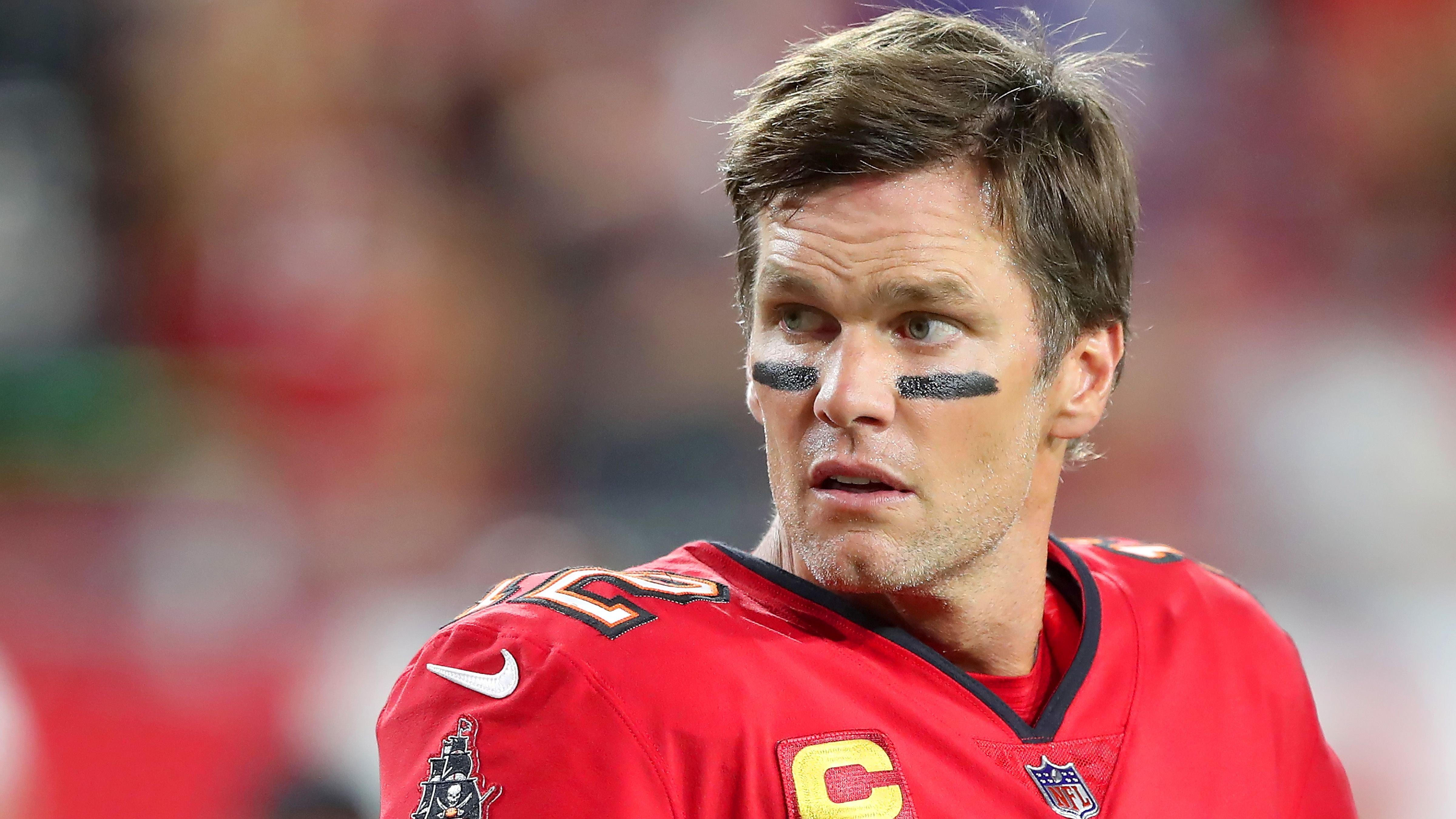 NFL Legend Rips Tom Brady After Another Subpar Performance
The Tampa Bay Buccaneers look far from the powerhouse they've been for the past couple of years. Maybe it's the transition from Bruce Arians to Todd Bowles, maybe it's the injuries. Maybe it's Tom Brady's performances.
Whatever the case, this team doesn't seem like a contender in the NFC, and there haven't been any signs of improvement as the weeks go by, especially when it comes to their Hall-of-Famer quarterback.
Article continues below advertisement
Sharpe Wants To See Brady Dominate
That's why NFL legend Shannon Sharpe didn't waste a second to take a shot at Brady. Per the Hall of Famer, it's about time we see Brady throwing touchdown passes when his team is tied or in the lead, and not just when it's too late already:
"I want to see him throw some touchdowns, Sharpe said. Can he throw any touchdowns when they got the lead? Or when they're behind the whole day?"
-
This Isn't The Brady Of Old
Sharpe also pointed out the fact that he was ranked as the sixth-best QB this season, which doesn't make any sense given his numbers.
Per the Hall of Famer, Brady wasn't deserving of that distinction, and pointed out some interesting numbers to back up his case:
He has the 16th most passing attempt. Five of the eight touchdowns came when Tom Brady did not have the lead, only two touchdowns have come when Tom Brady has had the lead, Sharpe explained. One touchdown came when he's tied. He's 25th in yards per attempt. He's 26th in third down conversion rate. Tied for 27th in the touchdown percentage in the red zone.
-
Article continues below advertisement
This Is Unchartered Territory
The Bucs are now 3-5 and Brady is two games below .500 for the first time in his career. He's often been helped by an elite defense that the Bucs haven't been able to replicate this year.
Moreover, this is just the second time in his 21-year career that his team has dropped three games in a row. Needless to say, we're all eager to know how he'll bounce back from this situation.
It's Been A Tough Season
Brady just confirmed he's getting a divorce from Giselle Bündchen after 13 years.
Apparently, his decision to come back from retirement took a toll on their relationship. To add insult to injury, the Bucs have been middle-of-the-pack for most of the season, so it feels like it wasn't worth it.
But then again, it's Tom Brady we're talking about, so one should know better than to count him out already.