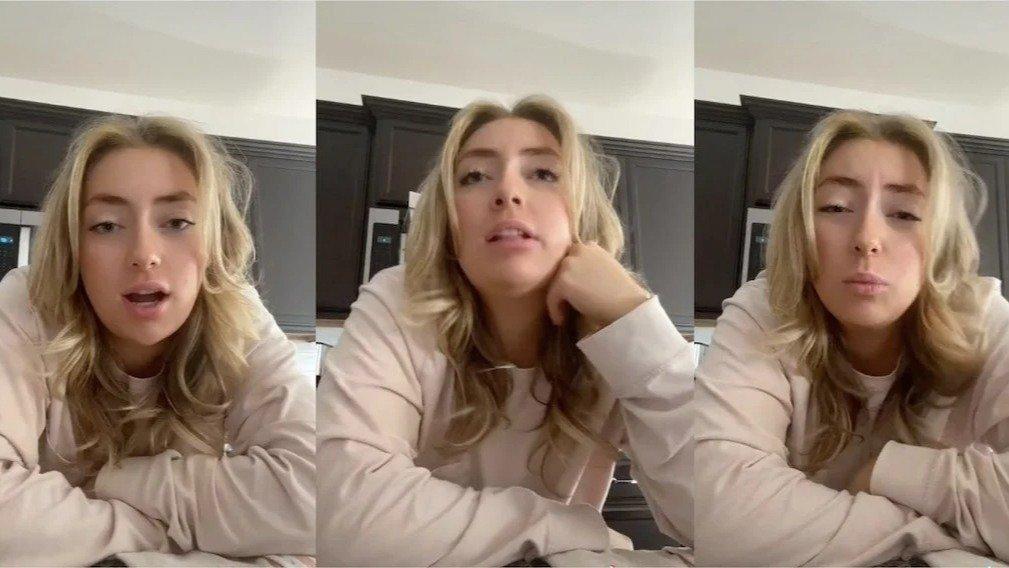 Woman's Date Claims To Make $100K, But Asks Her To Split The Bill - Sparking Debate
Would you split the bill on a date as a woman? As a man, would you ask your date to split the bill?
The age-old question of splitting bills on a first date and subsequent dates would never end and it's sparked a discourse on TikTok. One user shared her story about the first date with a man who asked her to split the bill despite claims that he earned six figures.
Alex LoveLand, a.k.a. @user774045, shared her first-date story with all-too-familiar details. Keep reading to hear them.
Article continues below advertisement
TikToker Shares Her Story
Alex started her story by saying the man asked her to pick the date and venue with an emphasis on places that aren't too pricey.
So, he asked me for dinner and I said 'OK,' so he goes, 'yeah, pick wherever you want just not somewhere where the drinks are $30.
-
So, she obliged her date and at the end of the night, their bill was a little under $100. Here comes the not-so-shocking twist, Alex's date asks her to split the bill because it was almost $100!
Pay Gap Between Men And Women
It wasn't a problem for Alex until their post-dinner chat when the man revealed his work earnings saying he made $100,000/year. His excuse was that his action was an affront to stereotypes that ask men to foot all the bills on dates.
Psypost says it's common with the heterosexual dating scene as it relies heavily on gender roles. "In the context of traditional dating, a man would be expected to ask out a woman, make plans, pay for expenses."
CNBC highlights a pay discrepancy between men and women with the former earning $1 to women's 83 cents. With a pay gap like that, it's easy to see why many women refuse to split the bill on dates.
Article continues below advertisement
Traditional Dating Rules With Hetero Couples
A Medium article states that 78% of people stand by traditional dating rules that say men should initiate and pay for dates. It's less about the dollar bills and more of an insight into the man's character and type of lover.
Paying for the first date tells the woman he's a "provider" and "caring individual" who'll do his best to ensure the relationship works. On the flip side, asking a woman to split the bill is unserious.
Which Do You Choose?
With inflation in America, the pay gap between men and women doesn't favor the latter hence the upset and sometimes anger when asked to split a dated bill. Also, there's the case of who asked who out.
Considering that many men do the asking in heterosexual relationships, they're expected to pick the bill. So which do you stand for? Traditional dating rules or modern updates with sharing the cost?