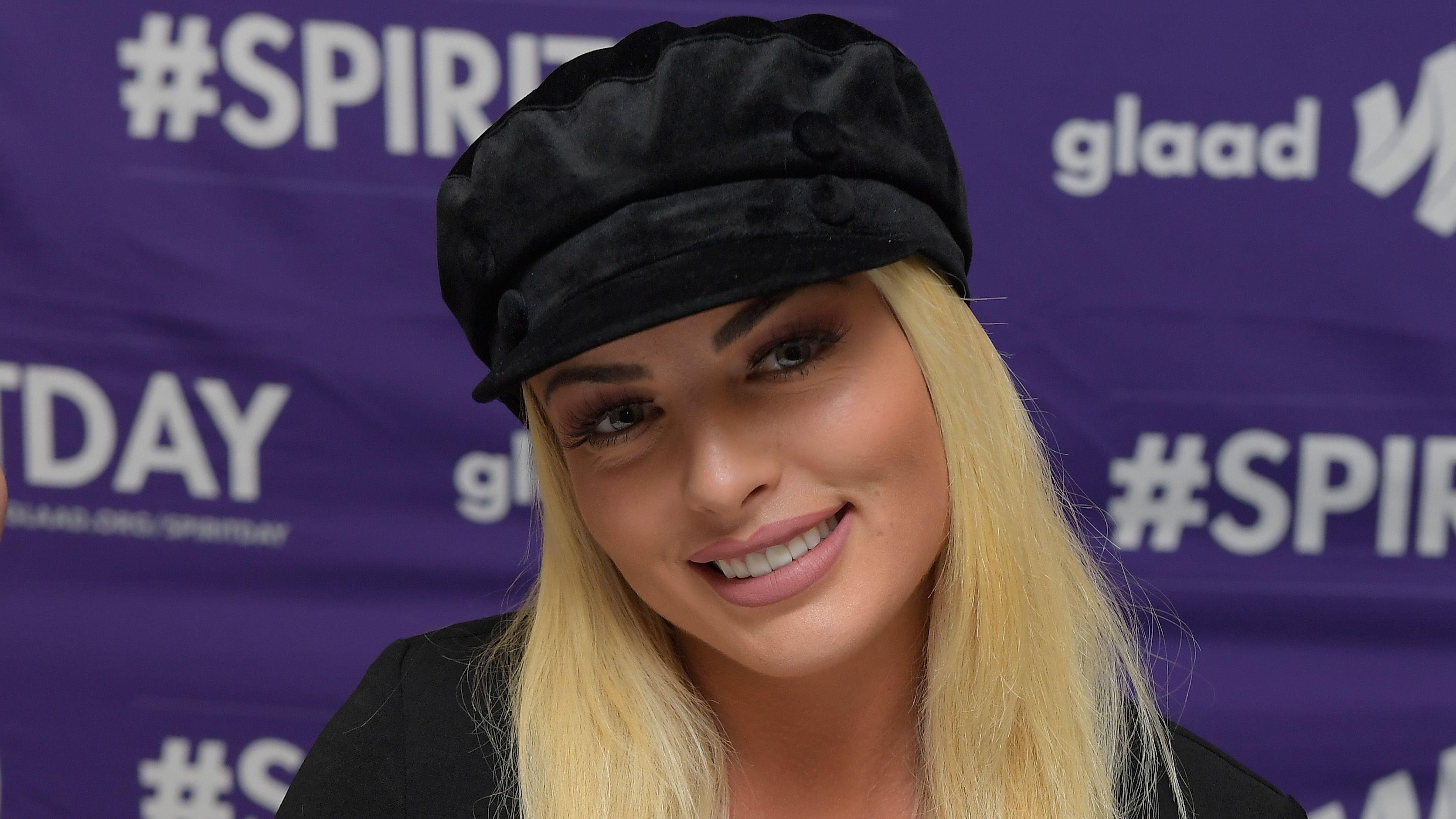 Mandy Rose Is Killing It In A Sexy Corset And Underwear
Mandy Rose ramped up the sexiness for Halloween and gave fans a massive treat. In a carousel of photos shared on Monday with her 3.3 million Instagram followers, the WWE superstar flaunted her sizzling figure in a red corset, fishnets, and undies, all while posing with a huge knife for an added spooky feel. Talk about killing it!
Article continues below advertisement
Stunning In Red-And-Black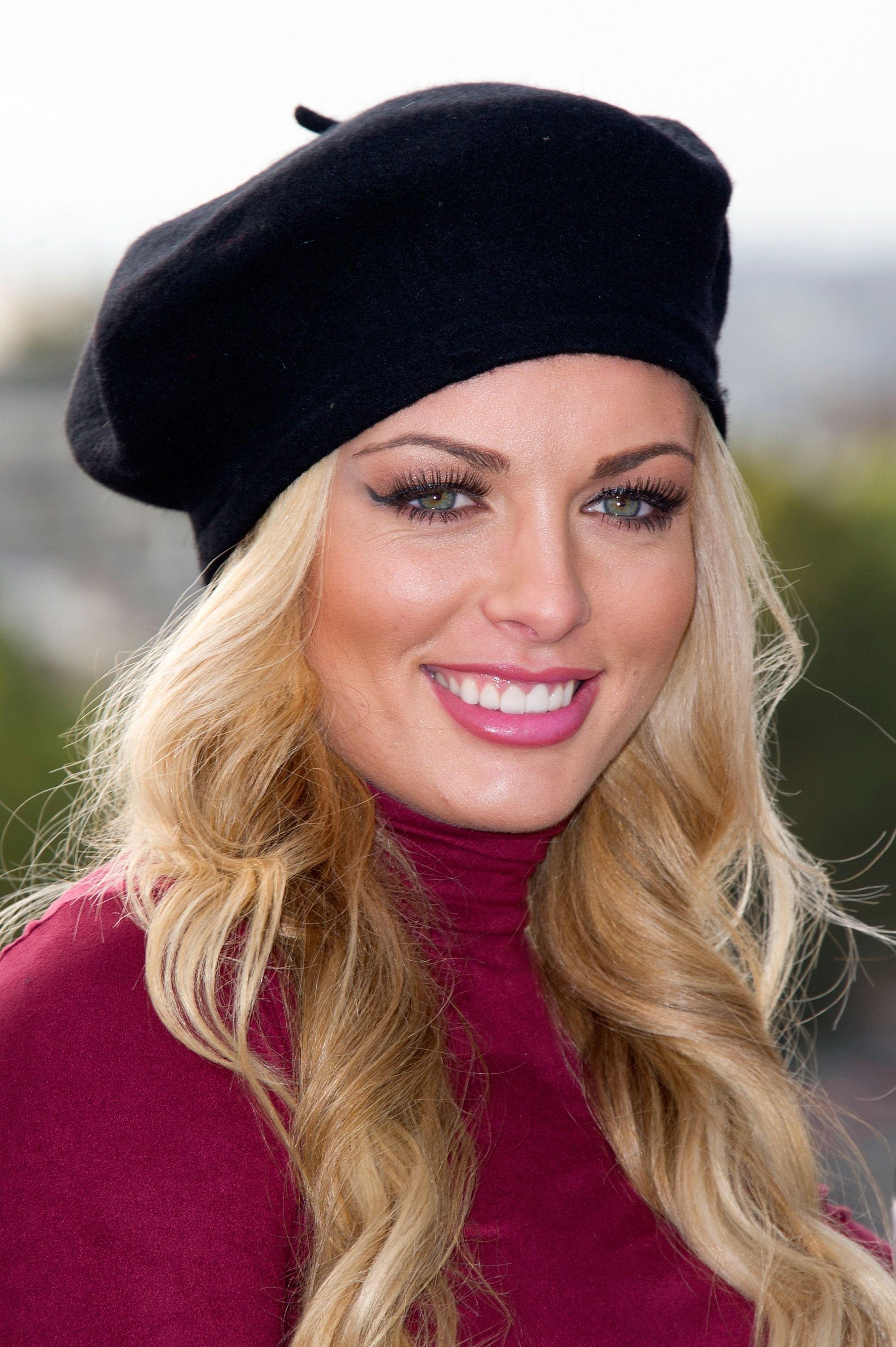 Mandy, whose real name is Amanda Rose Saccomanno, looked fierce and smoking hot in a balconette top with a cleavage-baring neckline trimmed with playful ruffles. A flirty bow accentuated her busty assets, with thick satin straps framing her decolletage.
Showing off her sculpted waist in the eye-popping corset, she teamed it with revealing black underwear and red knee-high boots with a subtle snakeskin print.
The Toxic Attraction member finished off her Halloween costume with an elegant Venetian mask. She rocked nude lip gloss to match her eye shadow, further highlighting her beautiful features with dark eyeliner and long lashes.
Keep going for the photos!
Showing Off Her Sizzling Curves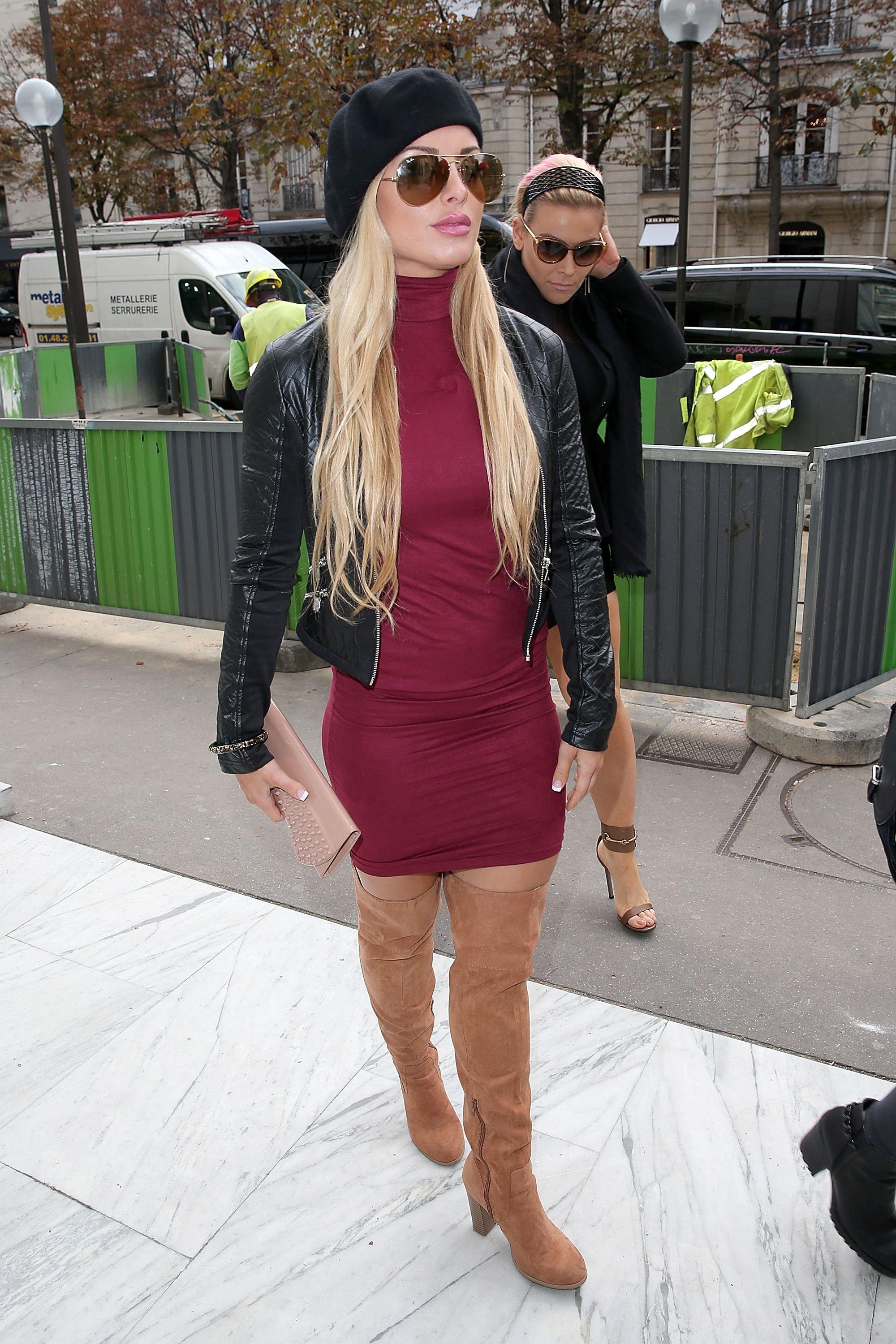 Immediately crowned "Halloween Queen" by her adoring fans, Mandy delivered an epic mixture of sultry and scary as she posed on a leather throne for a close-up of her hourglass curves. All tanned with luscious curls spilling down her bare shoulders, she hiked up a knee and alluringly parted her lips, holding her red-handle Bubba Blade downward in the safest manner.
Another photo showed the 32-year-old seductively crouched on the floor with her legs open. Offering a prime view of her curvy thighs and high heels, this was the only photo in the slideshow in which she had both her blade and her mask on. Mandy alternated between her accessories in the rest of the snaps, serving up both spicy close-ups and a sweltering full-body photo.
Article continues below advertisement
Fans Are Bewitched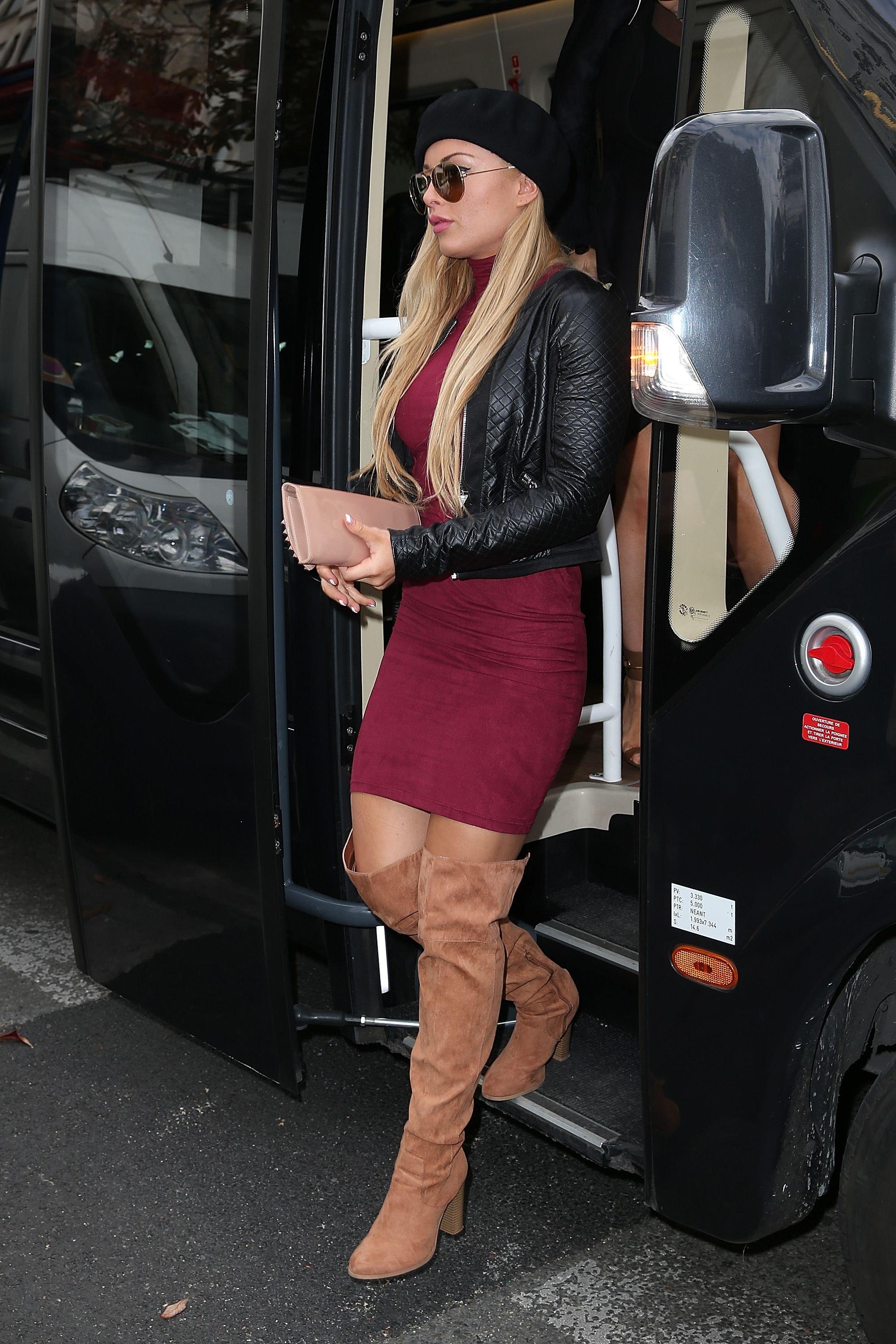 Photographed by Paul DiMarco, who also did her recent SKIMS bikini photoshoot, Mandy wished everyone a Happy Halloween in the caption that also included a Jack-O-Lantern and knife emoji.
Needless to say, the suggestive snaps elicited an overwhelming response from fans, who took to the comments in droves to gush over the sexy look.
"We all know that @mandysacs is da 🍭🍬 for Halloween 🎃 😁 woman is ravishing in red," said one Instagrammer.
"Happy Halloween to you as well, Mandy Rose!! You are looking gorgeous," read another message.
"I cant [sic] breathe," quipped a third user.
Meanwhile, WWE star Dean Muhtadi had an astute observation to make: "Holding the knife downwards is the recommended posture in case you trip and fall."
Her Nikki Bella Cosplay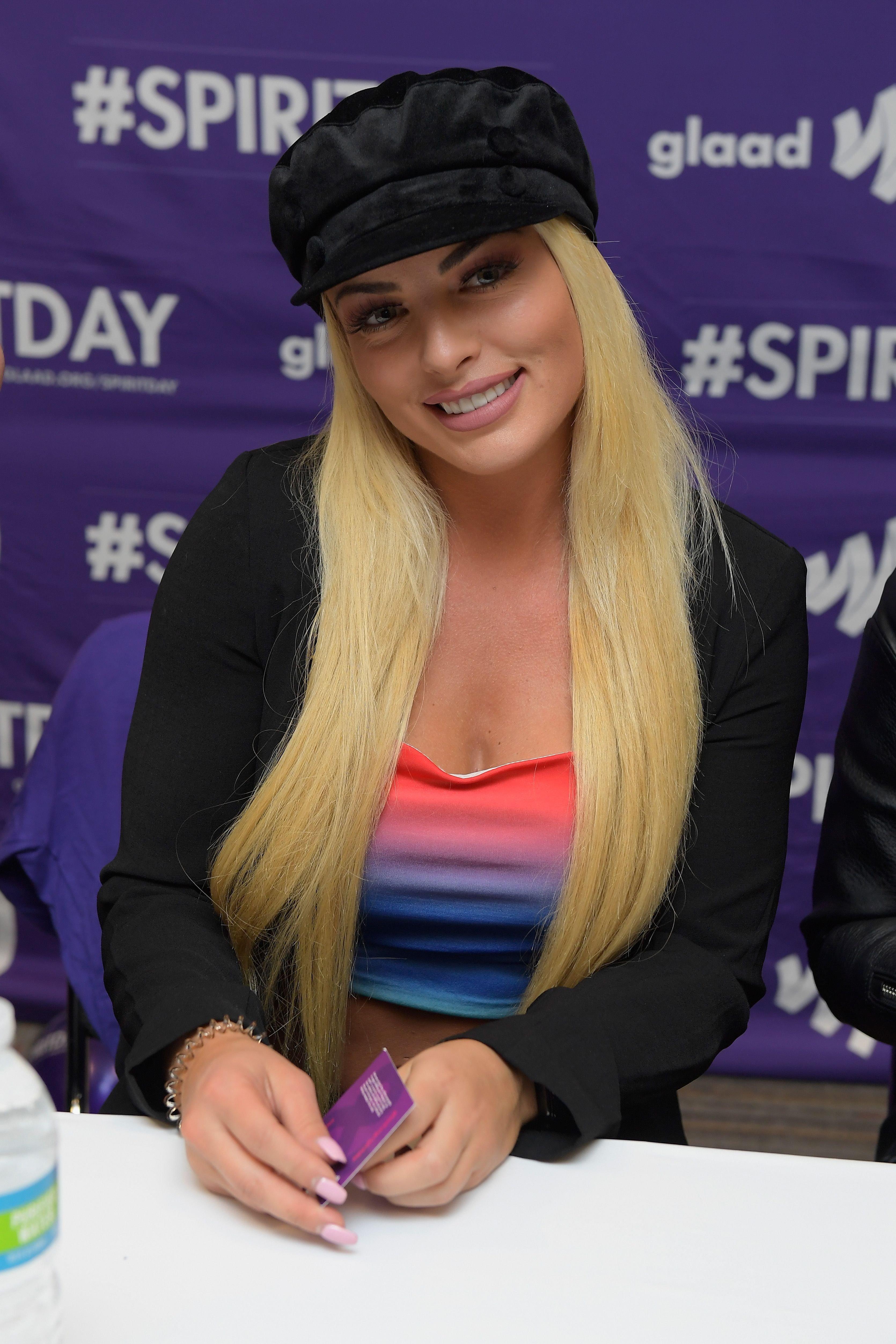 This wasn't the only Halloween treat that Mandy had for fans. At the NXT live event in Melbourne, Florida, on October 29, the reigning champ of the WWE NXT Women's Championship thrilled the audience by cosplaying as Nikki Bella.
Channeling the WWE Hall of Famer in tight PVC pants and a crop top with a mesh underband, she stuck to the red-and-black aesthetic for the Halloween-themed event.
Photos of Mandy in Nikki-style gear were posted on Twitter by viewers excited to catch the live show, which saw NXT superstars sporting unique looks. Also of note was Cora Jade, who cosplayed as AJ Mendez, and Gigi Dolin, who dressed up as Chucky.