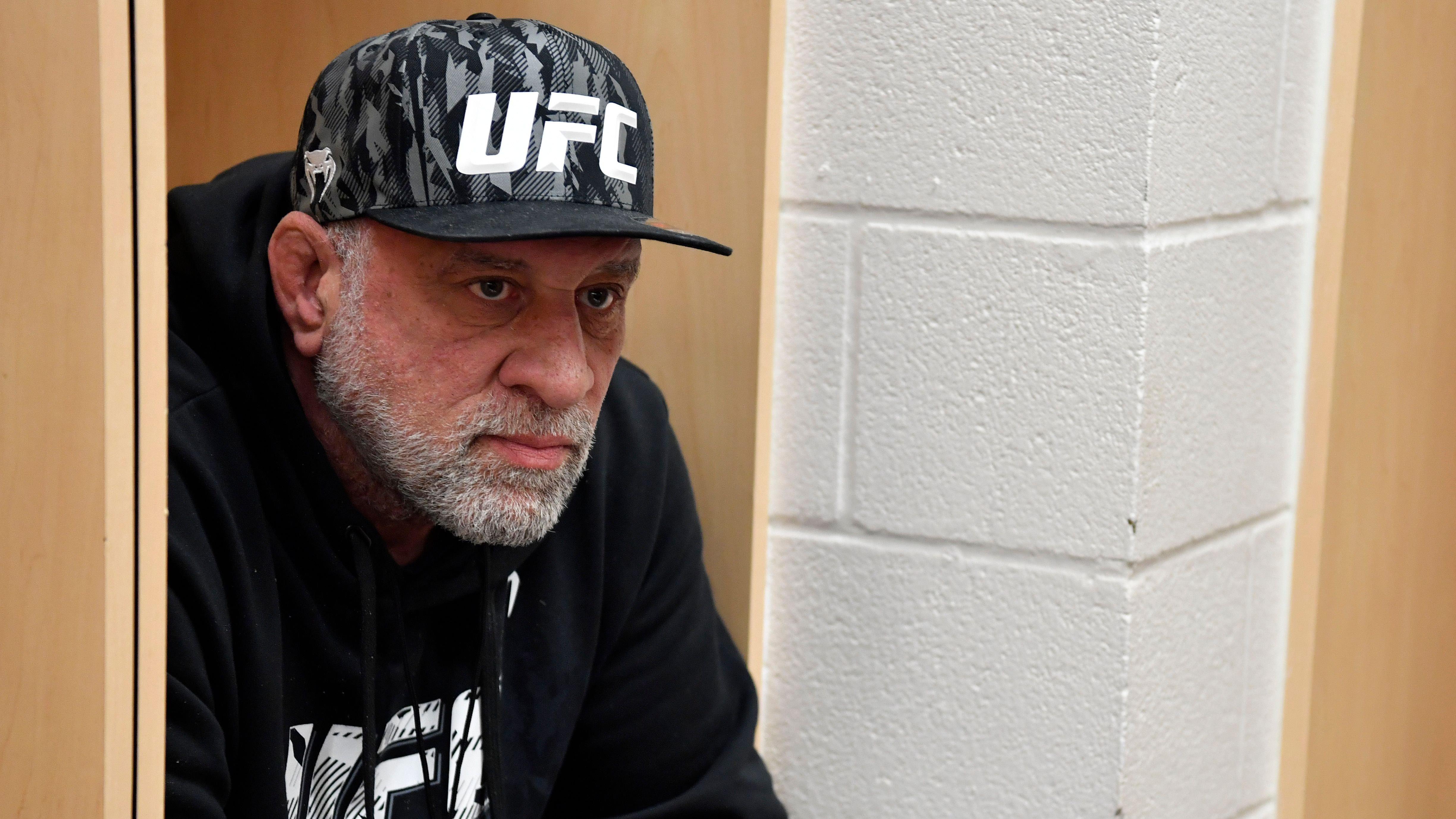 Mark Coleman Said He 'Had No Choice' About Shoving Joe Rogan Into A Wall After Getting Hit
Mark Coleman, a household name in UFC and MMA, does not need an introduction. He was the very first American UFC Heavyweight Champion and paved the path for several young athletes in the industry.
Now, while he's tough inside the octagon, he must not be taken lightly outside. This is something American commentator Joe Rogan learnt the hard way.
Article continues below advertisement
Mark Coleman Recalls The Entire Incident
It so happened that Coleman met Joe Rogan after one of his comedy events. When the duo met, as social norms would dictate, they shared a hug. However, it took a violent turn, or as at least that's what everyone believes.
In an interview, the former UFC Heavyweight Champion revealed exactly what happened that led to him pushing Joe Rogan.
"Honestly, people say I was drinking. I was not drinking. Just gave him [Joe Rogan] a hug and a lot of times when wrestlers give each other a hug, it turns into something more than that. Joe Rogan hit me with a nice slick arm-drag and he took my back. I got hip issues at the time and all of a sudden out of instinct, I had no choice but to turn around and face him. I would say I gave him a gentle push because I could have gained a hundred times more."
-
Lucky for Rogan, even though he struggled to find his balance after the push, there were no injuries!
Article continues below advertisement
No Bad Blood Between Joe Rogan And Mark Coleman
While Rogan was in absolute disbelief about Coleman's strength, there is no bad blood between the two men.
In fact, during the same interview with Hannibal TV, Coleman revealed that when he was trying to work on his Twitter followers (at the time), Rogan gave him a shoutout to help him.
"He gave me a big shout-out on my Twitter. You know, I'm trying to work Twitter, I'm trying to work all that stuff, build my followers."
-
Or Is There Bad Blood Between The Skilled Fighters?
Joe Rogan and Mark Coleman didn't let a physical shove stand between them. However, what about when the situation is them being on opposite sides of an opinion?
It so happens that Mark Coleman is extremely appreciative of internet personality Liver King. Reportedly, Liver King consumes raw liver and follows a rigorous workout routine.
Now, Mark Coleman has shown his appreciation for Liver King on social media, and thanked him since his supplements helped Coleman's mentee, A.J. Dobson, compete.
On the other hand, Joe Rogan is of the opinion that the Liver King's lifestyle is a gimmick. He believes the ripped man pushes steroids into his system for the physique. Moreover, Rogan believes there's more benefit in consuming cooked meat than raw.
Mark Coleman Fought His Fair Share Of Demons
The former UFC Heavyweight Champion used to struggle with substance abuse. It led to serious health issues, and back in 2020, one of his major arteries suffered a blockage.
He took himself to the hospital and proceeded with the operation, and finally took the decision to bring a major change into his life.
Today, he looks well, feels good, and it's been a life-changing experience for him!