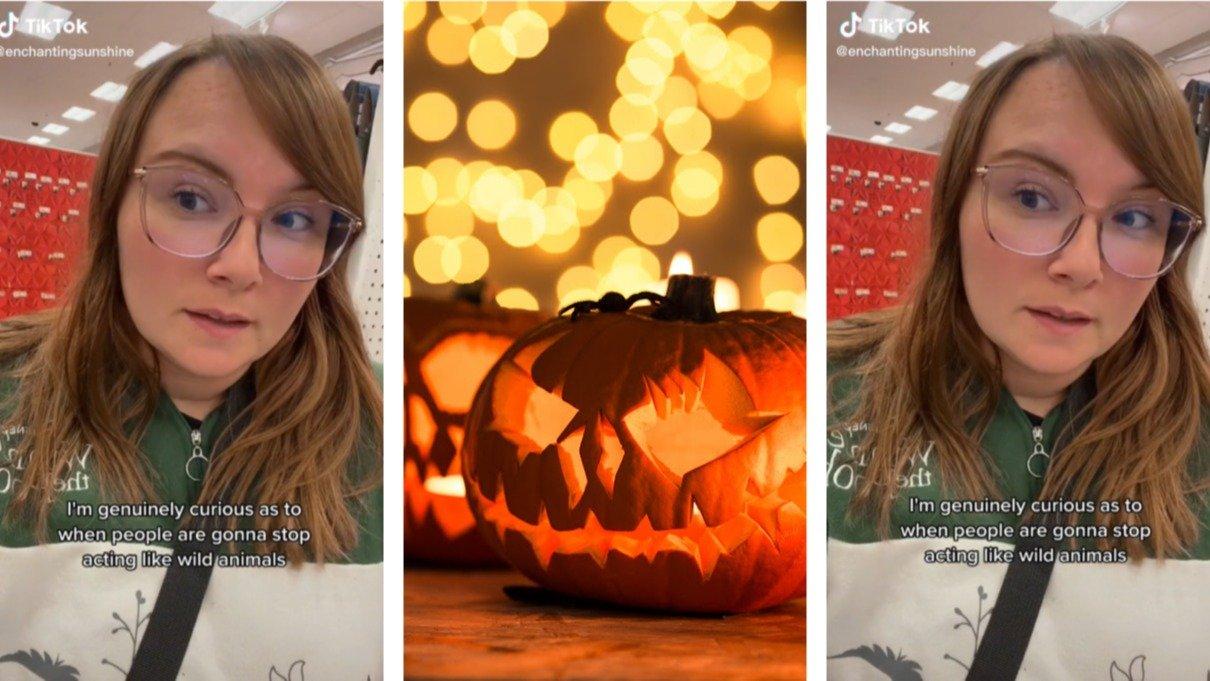 'Acting Like Animals': Target Worker Reveals 'Disgusting' Halloween Section
The holidays might make people a little bit crazy; you've seen it with the madness during Black Friday or even Christmas shopping; still, it doesn't justify people's behaviors, as some user in TikTok has shared.
The poster, Amanda (@enchantingsunshine), was highly upset after she visited the costumes aisle at Target. The video, which has over 18.7K views, was posted on October 26th, right before Halloween weekend and costume parties.
Article continues below advertisement
'There's No Reason That They Should Be Thrown Around Like This'
She starts the clip by saying that people should stop acting like wild animals and then shows the aisle, which is completely filled with costumes and accessories thrown on the floor. She captioned the video with "people are disgusting," highlighting her discontent.
Most Targets Look Like This
Users in the comments agreed with her and shared their recent experiences with Target or similar stores that had gone through the same situation. One user shared their theory in the comments, saying that maybe there are people who let their unsupervised kids play around the store and then leave without cleaning their mess.
Another person wrote, "No one has 'Going into public' etiquette anymore, and its unreal." Some Target employees said that people try on the costumes on the aisle and leave the things they don't want there, even though they could easily put them where they belong.
Article continues below advertisement
It Is Disrespectful To The Workers
As the poster added in her video, leaving the aisle in this state is highly disrespectful to the workers and even other customers like herself. Many users wrote that they spend most of their shifts cleaning; still, some workers appreciated that Amanda was saying something about it.
One user added, "It's the same people who are always like "well it's their job to clean all this up," while another pointed out that this is one of the many reasons people don't want to work at retail anymore.
All Retail Workers Face The Same
Someone pointed out, "I think they're under-staffed, but guests really do need to be more respectful while shopping," Amanda responded that even though there aren't enough workers, they shouldn't be human tornadoes.
"I worked retail for 9 years and when I shop I clean at the same time," shared one person, referring to what retail workers face every day, while another added, "This frustrates me so much! As I've always said, 'it is the employee's job to make things nice for you, not to pick up after you.'"