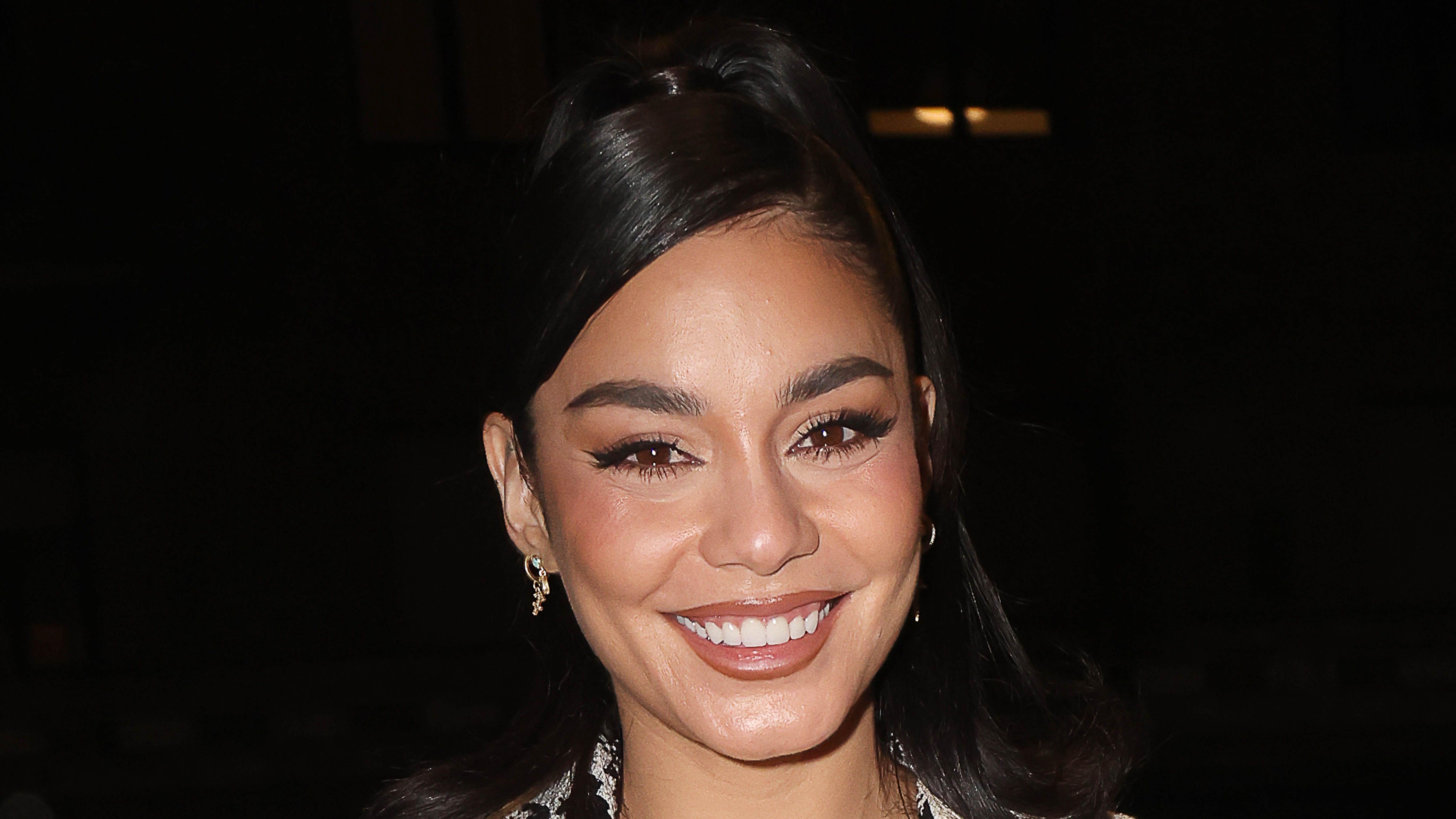 Vanessa Hudgens Commands Attention In Raven Feather Dress For Halloween
Vanessa Hudgens never disappoints when playing dress-up, and she's killed it again in her Halloween costume. The actress dressed in a feathered black dress with wicked dark makeup for the annual Thriller Night Halloween party.
According to her Instagram caption, Hudgens was going for a raven look, and she nailed it to a tee! Before the movie premiere, the 33-year-old hosted a private themed party with her best friends, as is customary for her every Halloween.
Article continues below advertisement
A Truly Wicked Raven For Halloween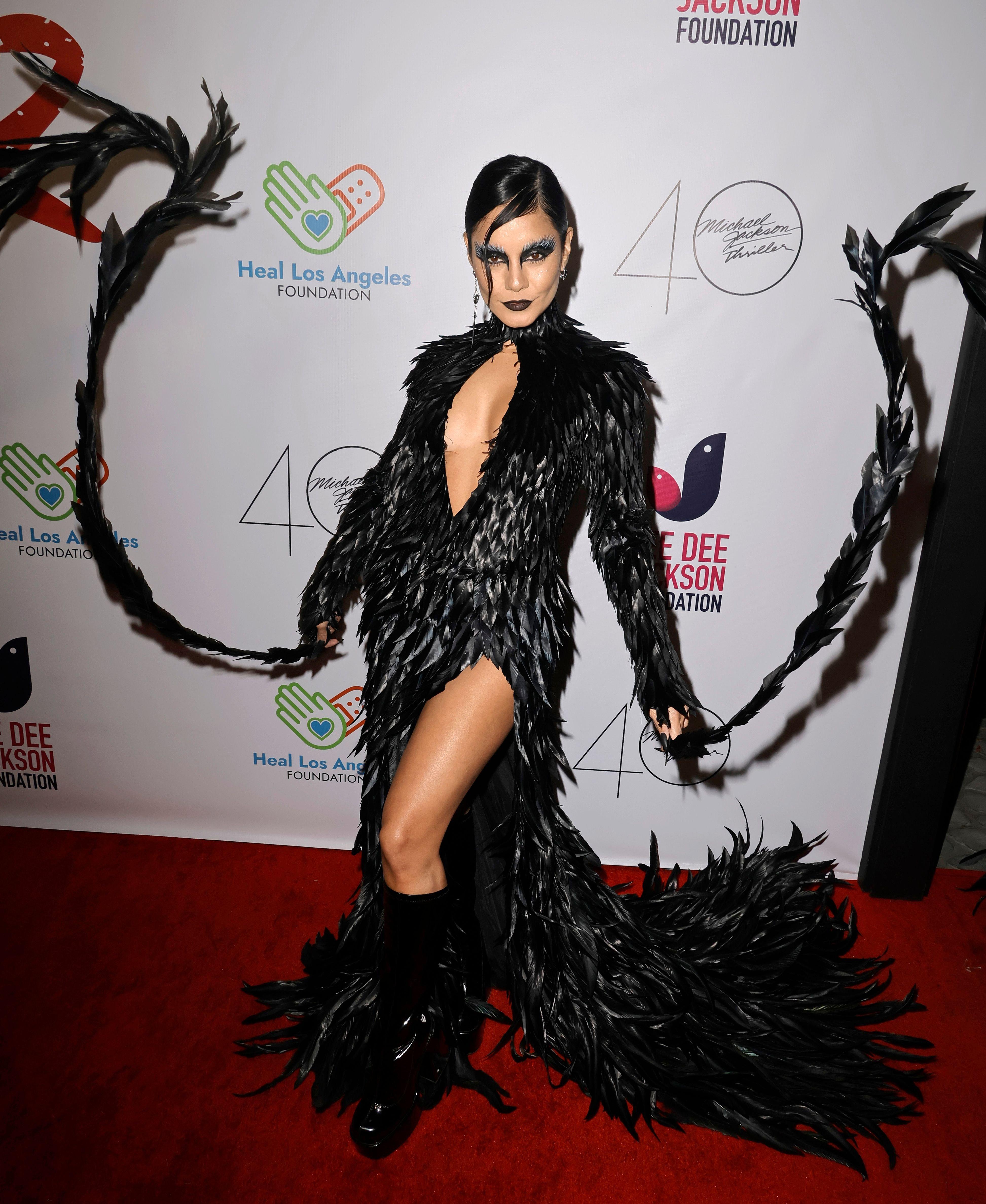 We love this wicked look on Hudgens, and it ranks top three out of all her best Halloween outfits. The actress wore a formal black dress made of feathers with a plunging neckline, extended long sleeves, and a long train flowing from a thigh-high slit.
Everything about this look is Chef's Kiss! Hudgens paired the dress with black knee-high boots and styled her black hair in a sleek low bun. She then topped the look with black lipstick and gothic eye makeup.
Embracing The White Swan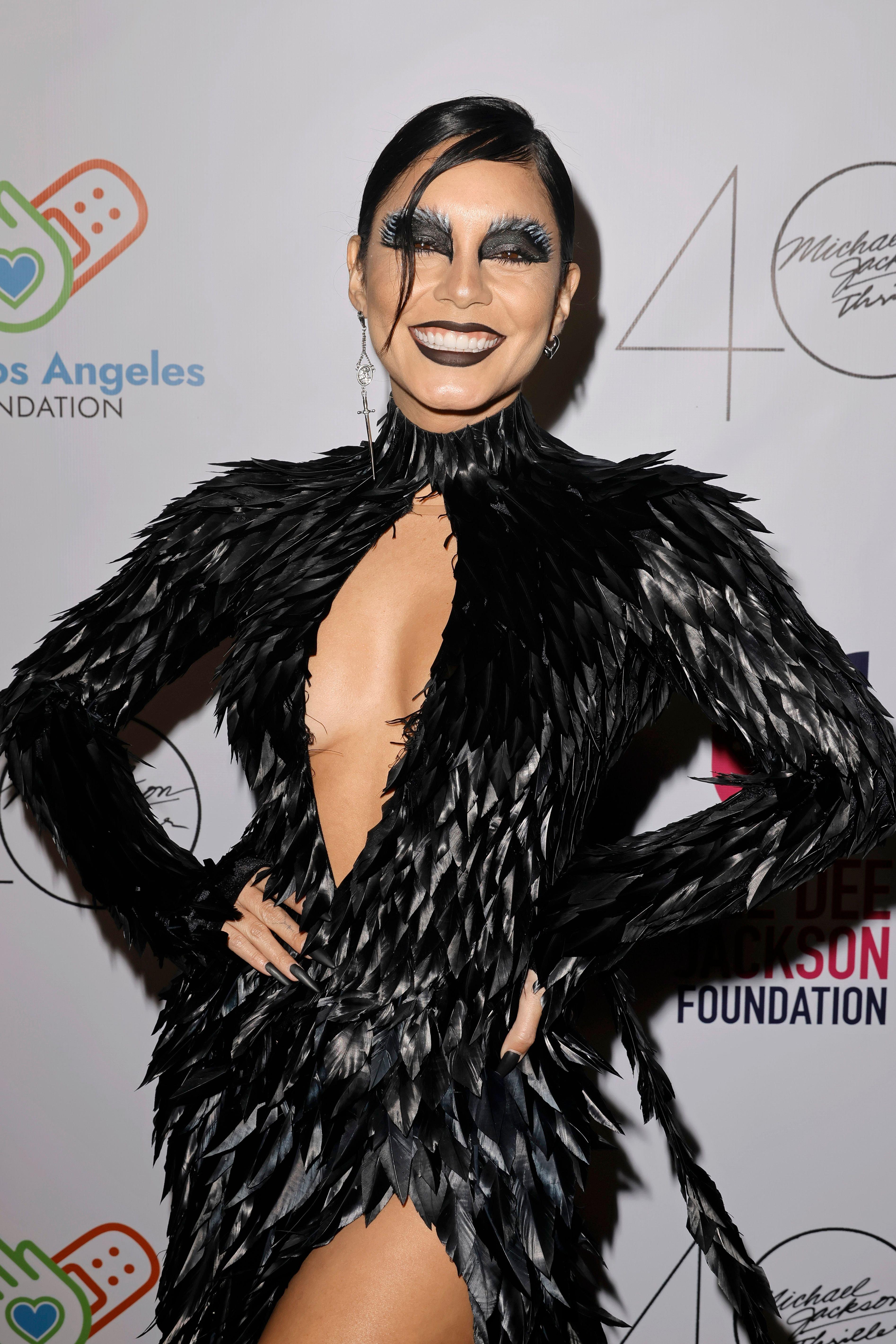 During her private Halloween party, Hudgens turned up in a white ballet outfit, from a tutu skirt to a cropped sweater showing her cleavage and ballet flats on leg warmers. She was the mythical white Swan for the night, while her best friend embodied the Black Swan.
Hudgens packed her black hair into a neat bun, accessorized it with a fascinator, then made-up her face with white powder, blue eyeshadow, and red lipstick. Upon closer look at her Swan outfit, you'd see the white satin corset underneath her sweater.
This look was a sharp contrast to her raven dress.
Article continues below advertisement
Epic Transformation In VR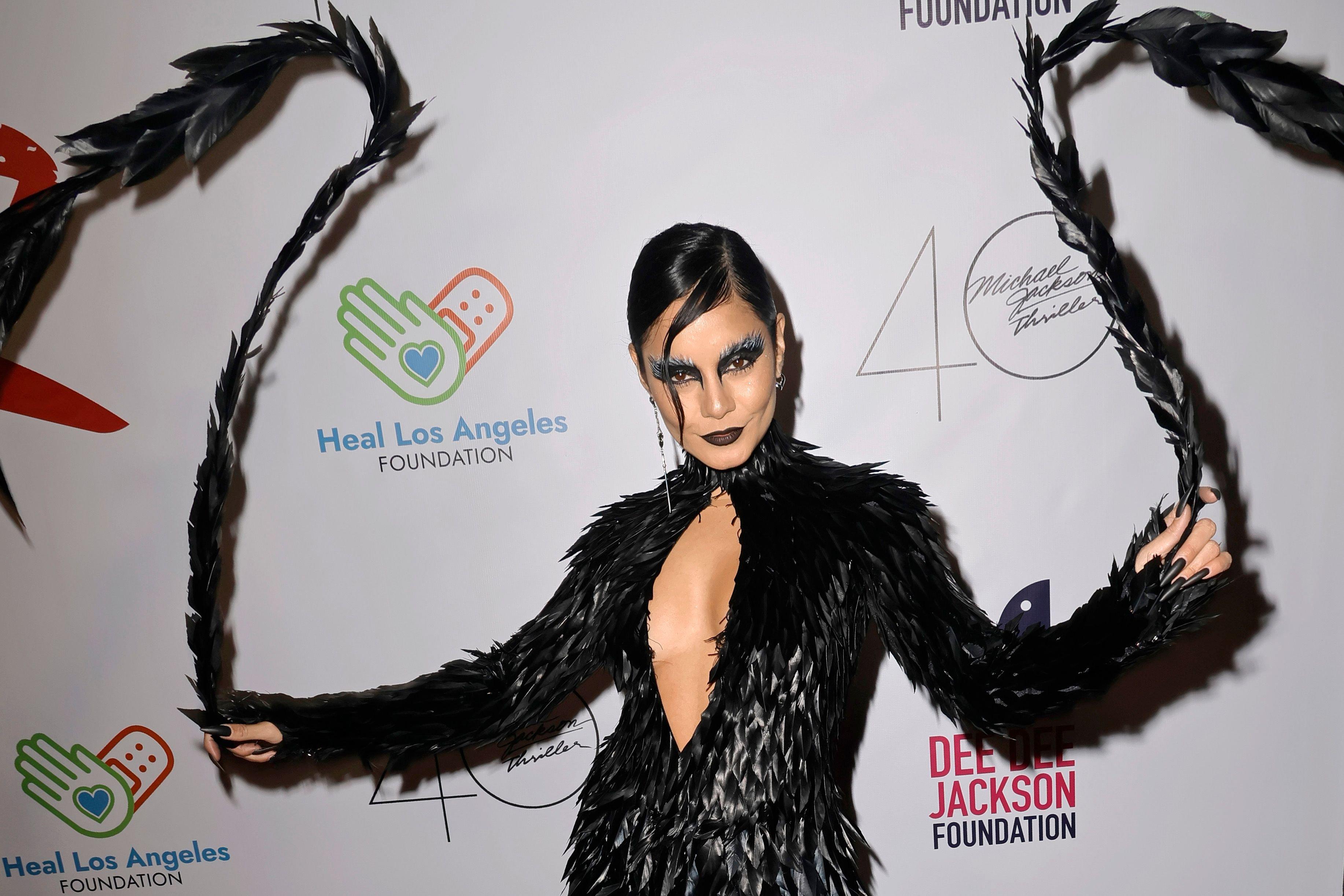 Hudgens stars in Eli Roth's Haunted House as two versions of herself, including a heavily-costumed witch. It's not her first rodeo playing multiple characters in one event, but this Virtual Reality video is something different.
The actress shared her transformation with 47.5 million followers showing herself as an ugly old hag with multiple wrinkles on her face and hands, sunken eyes, and a crooked nose. Nothing says spooky like a creepy mask.
Date Night Out With Cole Tucker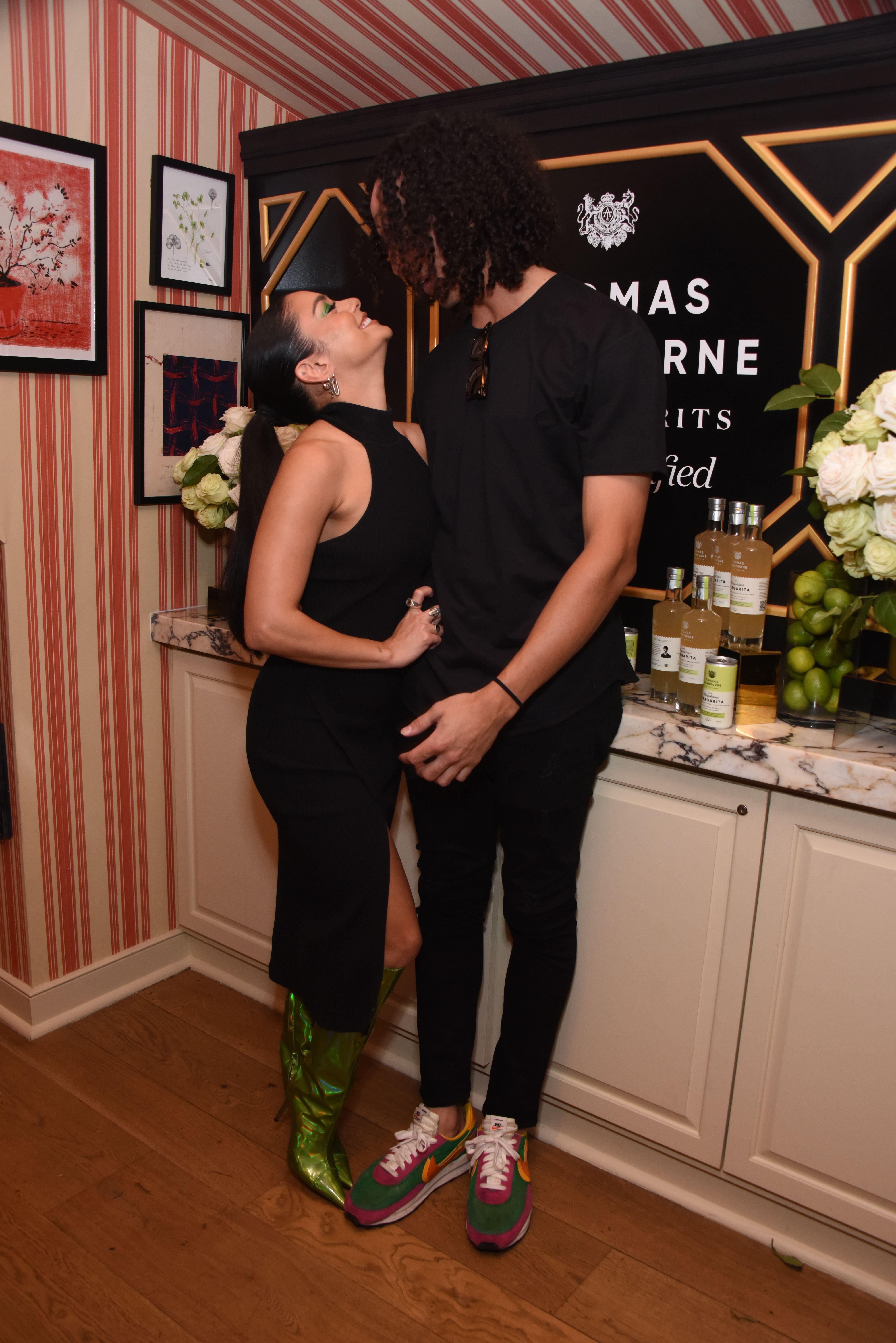 No matter what she wears, Hudgens' partner, Cole Tucker, thinks she's "So Thug," and he signed his approval in the comments. The duo has fun dressing up for the holidays, be it Halloween or Christmas.
Tucker wasn't around for the Thriller Nights Halloween party, but the couple attended Thomas Ashbourne's private dinner party earlier this month. Both chose all-black outfits for the night, with Hudgens spicing hers up with a wicked green stiletto boot.