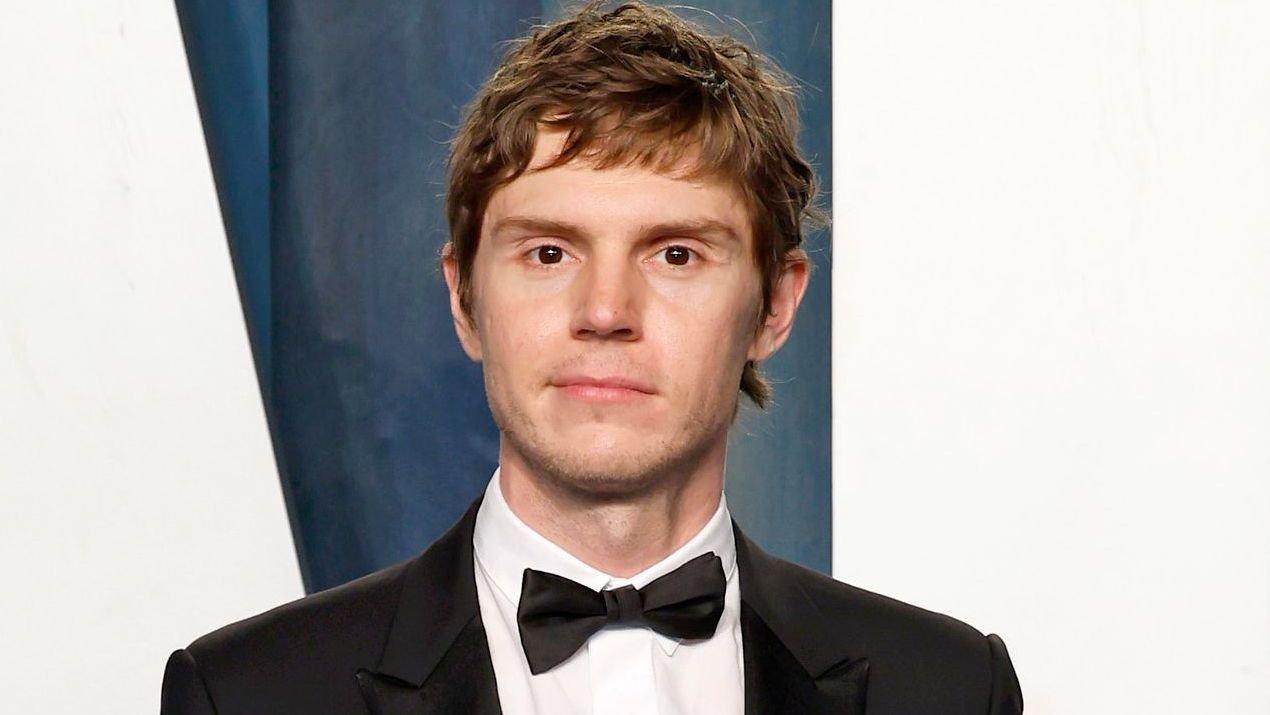 Evan Peters Initially Wanted To Do A 'Normal' Rom-Com Instead Of 'Dahmer'
Evan Peters is not new to playing psychological dramas, horror flicks, and roles that have him getting into the core of a character. Fans saw him display this rare acting prowess in American Horror Story, and his latest and perhaps most controversial role in Dahmer- Monster: The Jeffrey Dahmer Story. Despite gaining popularity for the sometimes blood-curdling roles, Peter is ready for a whole new sphere in the acting world. He wants to do a romantic comedy. In fact, being in a romcom has always been something he longed for, even as he starred in more intense roles.
Article continues below advertisement
Inside Peters' Career
Evan Peters is currently looking to star in Hollywood flicks that revolve around sunshine, love, and less complicated storylines, and it is safe to say that this genre is not something he is used to. Having started his career in the 2000s, Peters has built a fine acting resume around movies like Mare Of Easttown, X-Men Apocalypse, WandaVision, An American Crime, Snow ponies, and The Lazarus Effect, among others.
How Peters Came To Play The Dahmer Role
Having starred in a recurring role in American Horror Story since 2011, Peters got to work with movie director Ryan Murphy, the creator of Netflix's Dahmer- Monster: The Jeffrey Dahmer Story. Dahmer- Monster: The Jeffrey Dahmer Story. Speaking about how he got Peters to play the role, Murphy relayed that he had auditioned over 100 actors for the lead role, but none seemed to hit the core of the character like they needed to.
However, Murphy knew he was on the right track when he recalled working with Peters. He contacted the actor and sent him the script. While other actors found it hard to connect deep with something dark, Peter was able to work around it perfectly.
Article continues below advertisement
The Project Has Its Highs and Lows
The Jeffrey Dahmer Story revolved around one of the most sensitive real-life crime and serial killer stories, in that while it gained a high level of streaming in the first weeks of its release, it also drew major criticism. These were real victims, and their families did not seem to agree with the project being made.
Per THR, Muprhy later opened up that the families of Dahmer's victims did not respond to interviews and research when the project was in its early stage. He recalled:
We reached out to 20, around 20, of the victims' families and friends trying to get input, trying to talk to people. And not a single person responded to us in that process.
-
The moviemakers relayed that the team of researchers had to improvise in order to uncover the untold truth about the victims. Murphy explained that, as opposed to the negativity around the project, the aim was to tell the stories of the victims as real people who had dreams, hopes, and families before the unfortunate end.
Murphy Weighs In On The Limited Series
In line with aiming to focus on Dahmer's victims, Murphy also highlighted the excesses of the police when they should have brought Dahmer to book earlier. He explained the case of systemic racism and white privilege that had the serial killer roam free for a long time.
Murphy also spoke of how the victims could be properly honored, as he suggested donating resources to have memorials erected for them.