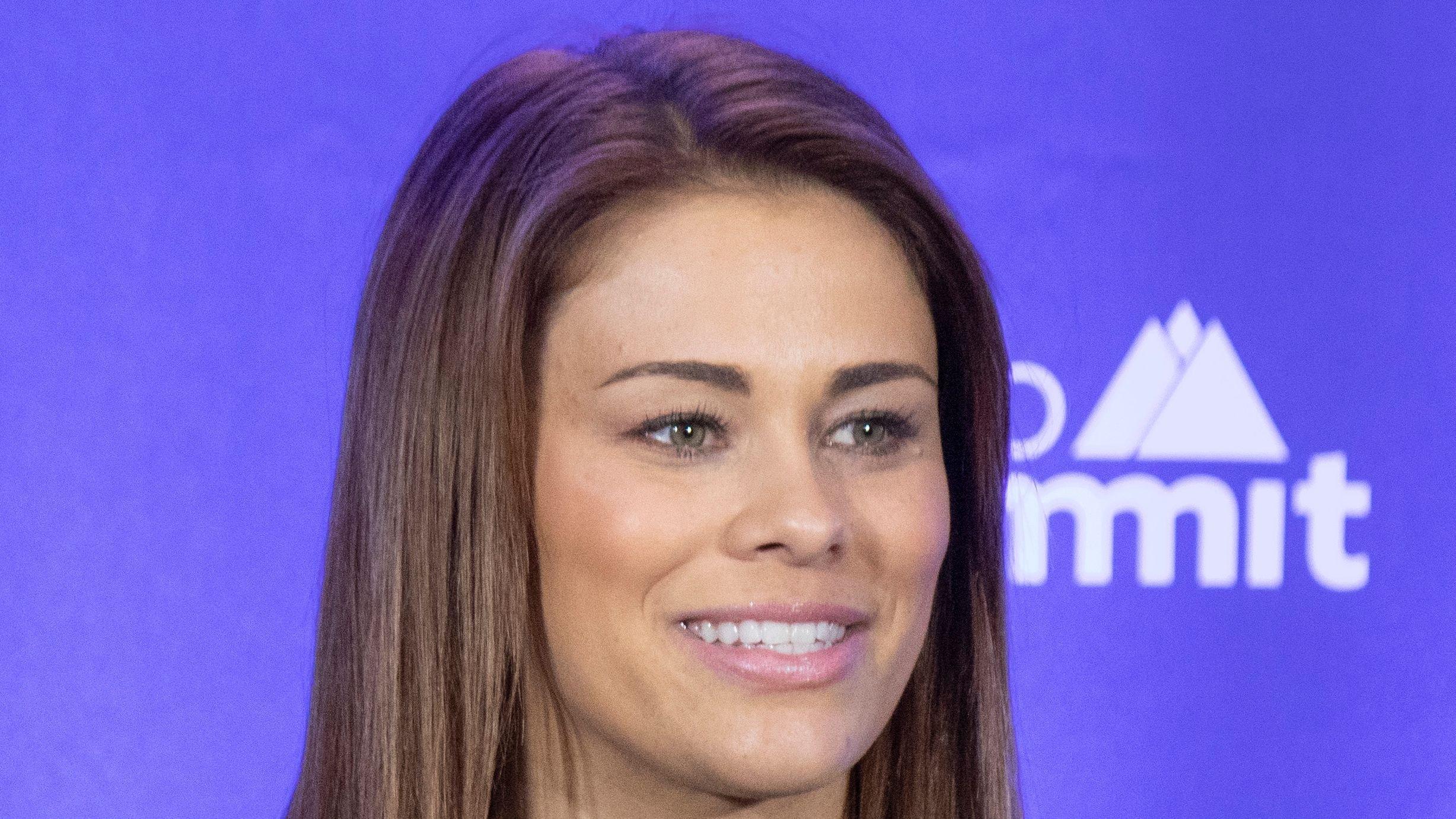 UFC's Paige VanZant Shows Off Killer Body In Halloween-Themed Bikini
Paige VanZant put the sexy in Halloween as she showed off her UFC-toned body in a themed bikini. The UFC fighter tagged her picture with no filter, thus confirming it captured her in her natural state.
VanZant shares several bikini pictures with her 3.4 million Instagram followers but made this one special by choosing Spooky Season's top two colors - black and orange.
Article continues below advertisement
Showing Off Her Body In A Spooky Bikini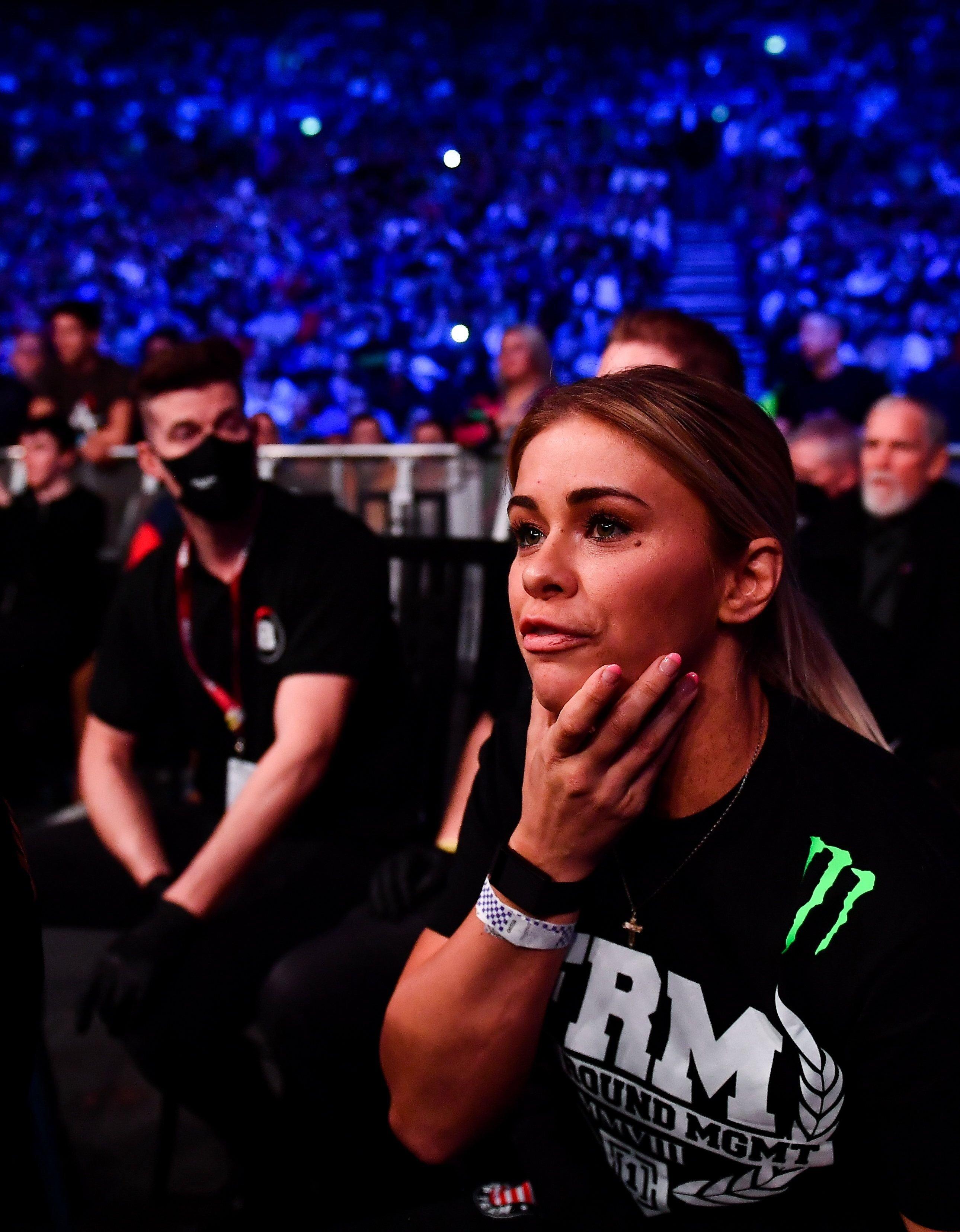 VanZant's pictures were a series of shots showing her toned abs upwards, thus hiding her bikini bottoms and lower body. She wrapped her blonde hair into a messy bun with tendrils framing her face and a wide smile.
The UFC fighter's bikini top was black with orange trimmings on the low-cut neckline showing her cleavage. VanZant's top also had two figures on either side of her top painted in ghostly white. She ended her slideshow with a picture of herself forming a heart with her hands and blowing kisses.
It's Orange Season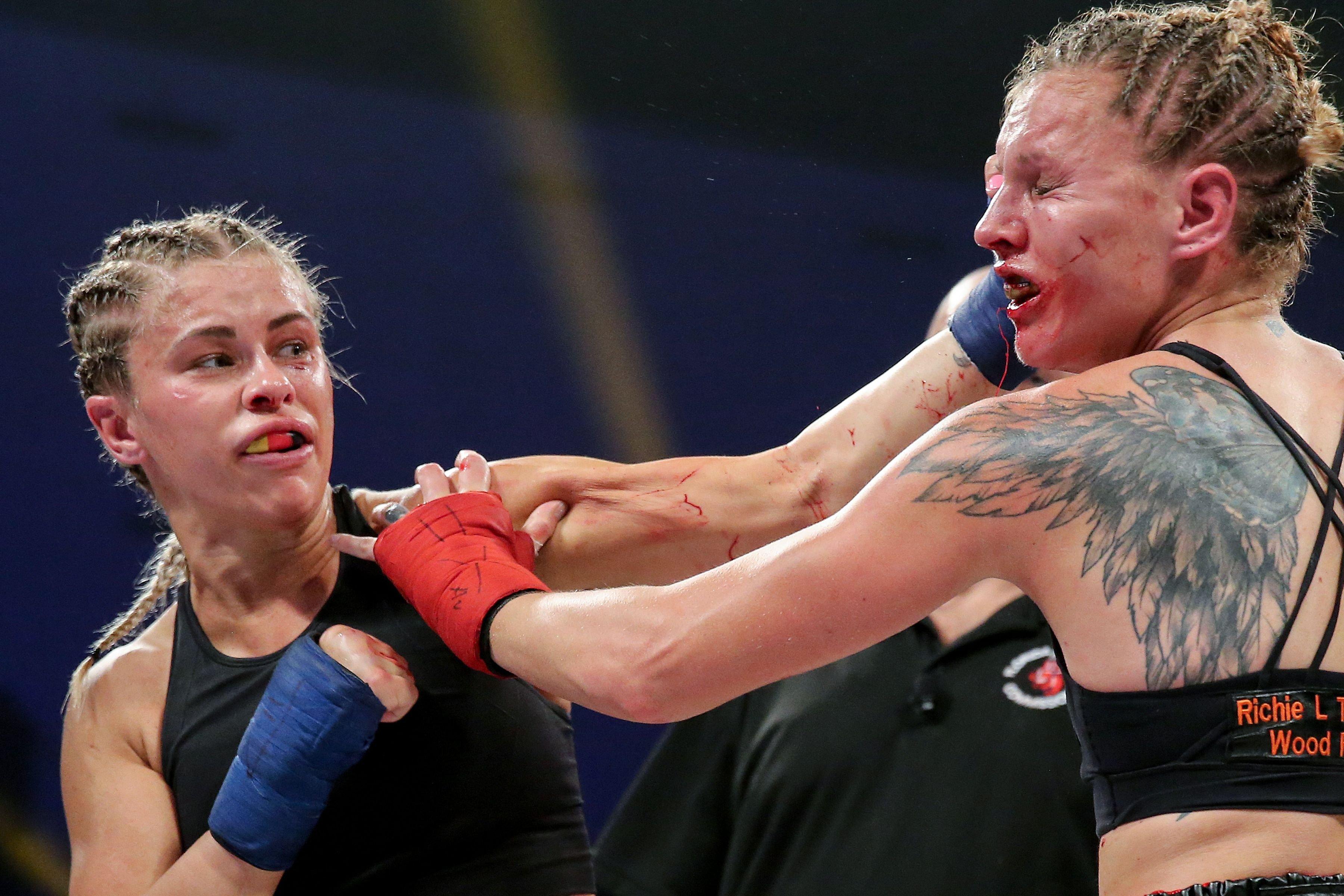 At the beginning of the month, VanZant revealed her love for the color orange with a sexy picture of herself in a pastel bikini. The athlete showed her back and side profile in a kneeling position, thus highlighting her flat tummy.
She let her silver-blonde hair down in a messy shoulder-length style and paired her swimwear with orange slides. "Damn, I Love Orange," she captioned with her followers replying, "Me Too."
Article continues below advertisement
Celebrating Four Years Of Marriage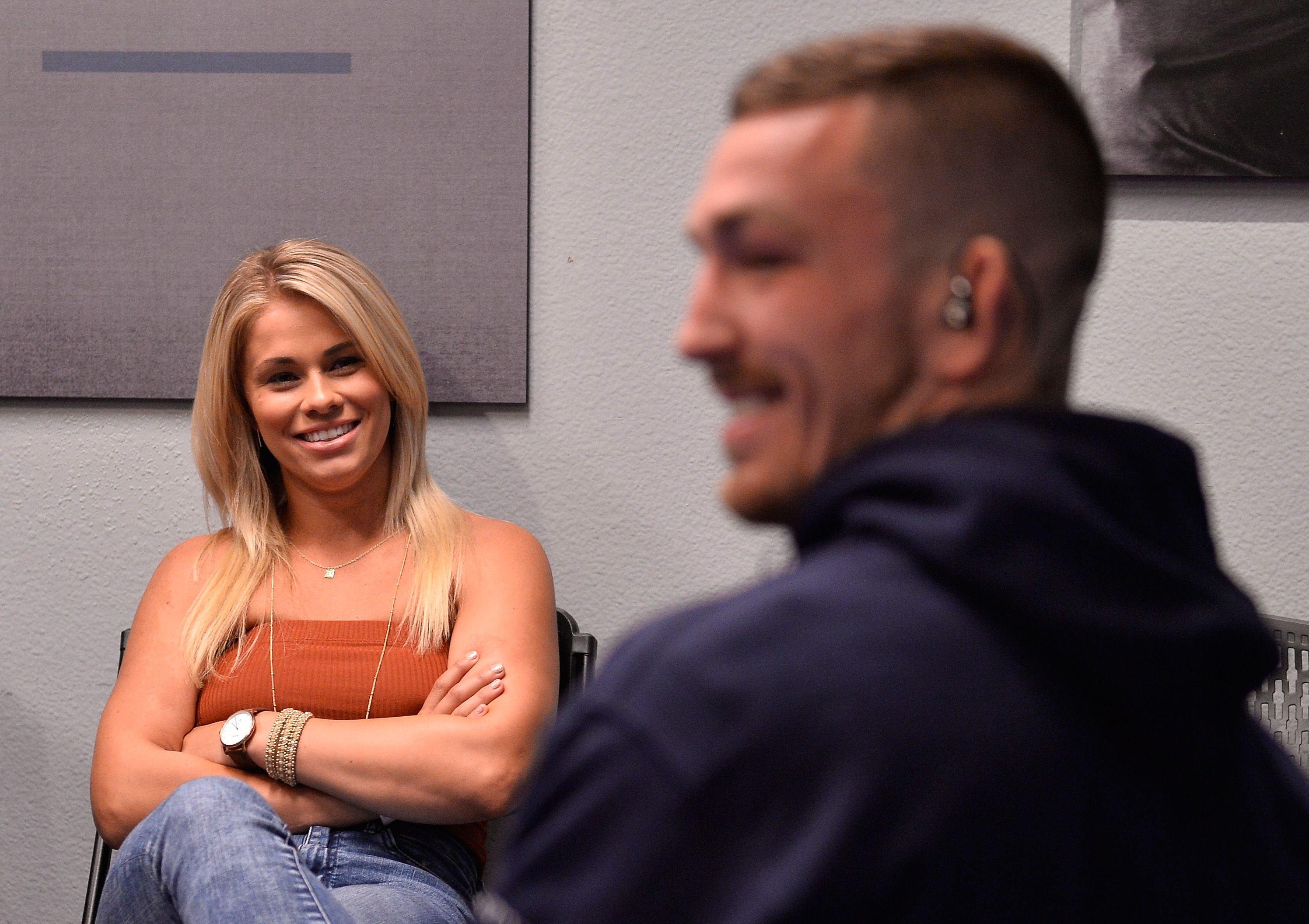 Last month, VanZant celebrated four years of marriage with Austin Vanderford and shared a montage of their fun times, from the proposal to their wedding day, honeymoon, and other romantic moments.
The couple sticks by each other through thick and thin as we see Vanderford welcoming his wife home from the hospital after treating her broken arm.
They also have fun together and embrace their inner children by doing fun activities such as playing in game rooms and catching each other unawares.
More Content On OnlyFans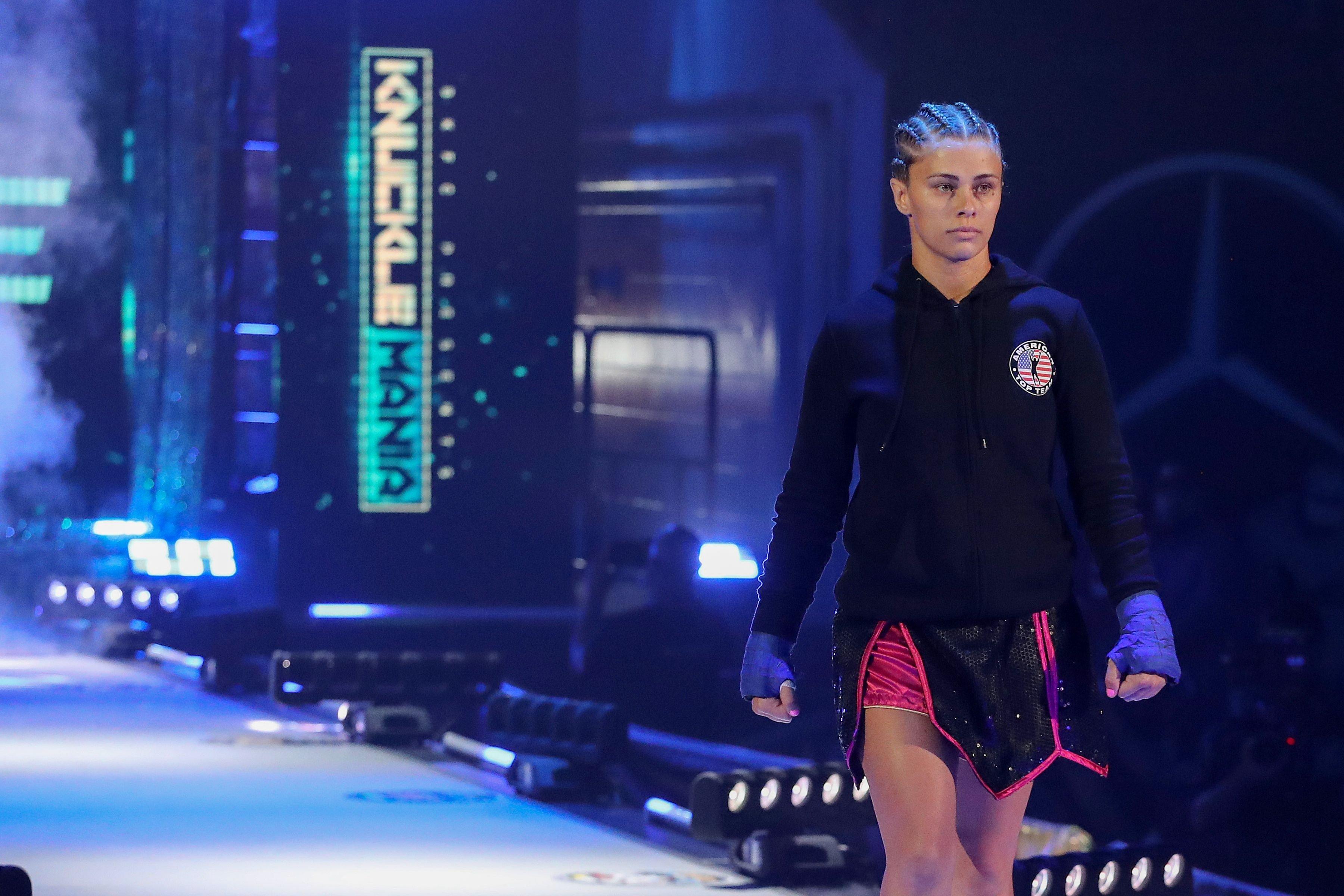 VanZant is cashing in on her sexiness in partnership with OnlyFans as she shares exclusive training moments in a bikini with fans. Her promo montage included clips of her fighting in the Bare Knuckle Fighting Championship and training for other competitions.
Many clips showed her in bikinis with body chains and bellybutton rings accentuating her figure. Already her fans can't wait to join in on her exclusive content, although some people think it won't be different from what's on her Instagram feed.
Well, they'll never know unless they subscribe to the OnlyFans account.