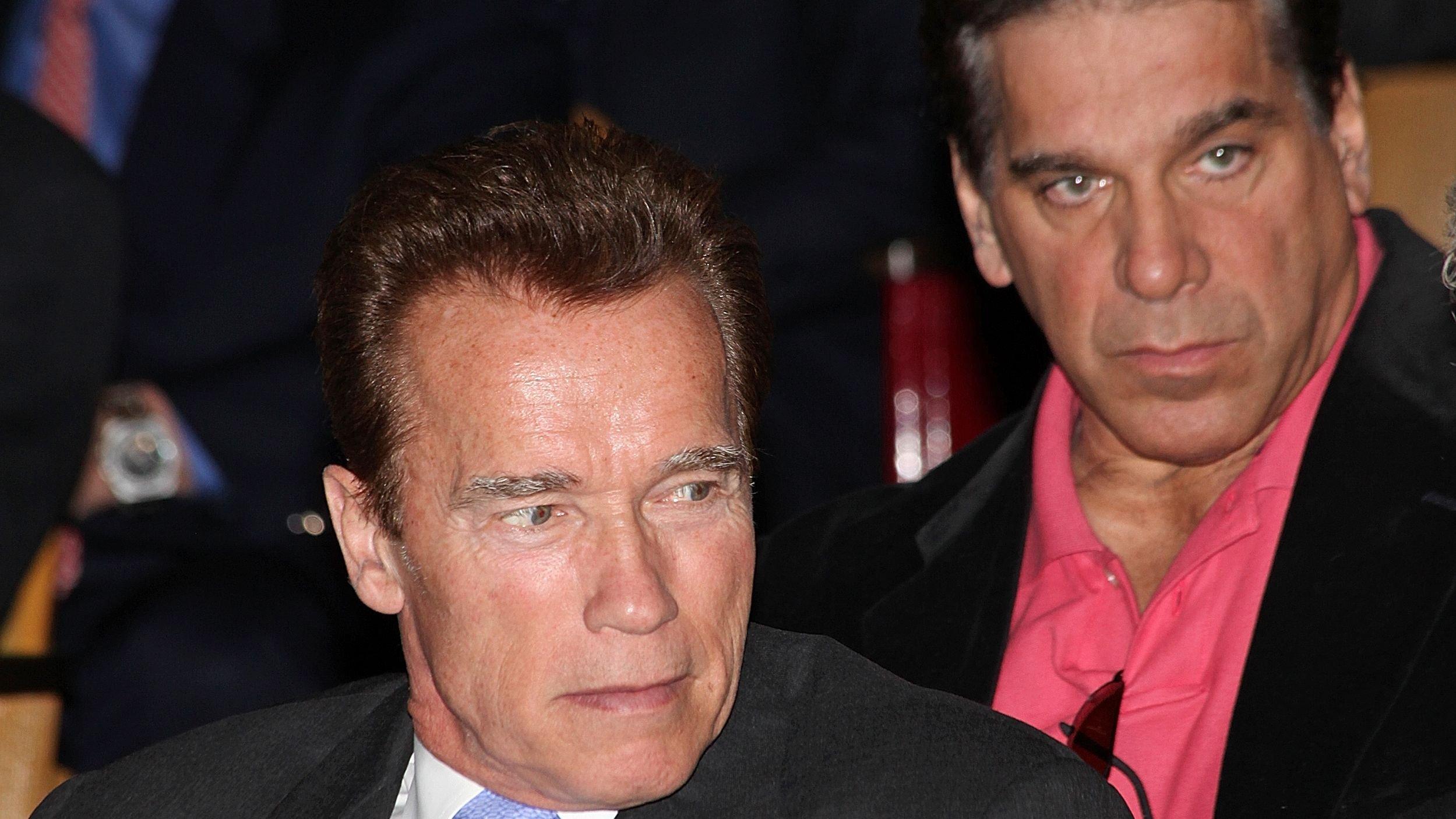 Rival Lou Ferrigno Called Out Arnold Schwarzenegger For Being' Arrogant' During 'Pumping Iron'
Every sport is built on iconic rivalries, and so is bodybuilding. One of this industry's iconic rivalries that stand out even today is Lou Ferrigno vs Arnold Schwarzenegger.
Now, Ferrigno and Schwarzenegger have taken similar career paths - they started with bodybuilding and moved to Hollywood when the time was right. However, when they were in bodybuilding, the duo appeared in a docu-drama Pumping Iron that showcased quite a few bodybuilders, along with Ferrigno and Schwarzenegger.
The bodybuilding legends were portrayed as staunch rivals in the documentary, and focused on Mr. Olympia and Mr. Universe.
Article continues below advertisement
Lou Ferrigno's Revelation About Arnold Schwarzenegger
During an interview, Lou Ferrigno opened up about his experiences while filming Pumping Iron.
He narrowed down the type of personality Arnold Schwarzenegger showcased, given he was at the top of the game.
"I was like the underdog, Arnold at the time was arrogant"
-
However, he doubled down on the arrogance aspect to reveal that Ferrigno was playing the role of an underdog while Schwarzenegger was being the top dog.
"It was good for the film. You had the guy next to the underdog, myself. You had the arrogant Schwarzenegger and everything."
-
Did 'Pumping Iron' Mirror Anything From Real Life?
It goes without saying that even though Pumping Iron was a docu-drama, it still held up to the factors against which documentaries are measured.
Now, Pumping Iron is put on a pedestal in the bodybuilding industry considering the historical references and motivation the movie envelops.
So, when George Butler made the movie, he knew it was a one-time shot opportunity. If the movie failed, there wouldn't be a second chance considering financing the first one was a rough path.
Therefore, whatever he made needed to mirror real life in some shape or form. As a result, when Lou Ferrigno played the role of an underdog while Schwarzenegger was the top dog, it was almost a similar situation in the industry at the time.
While Ferrigno secured Mr. Universe titles, he could never defeat Arnold Schwarzenegger in Mr. Olympia. In 1975, Arnold was crowned Mr. Olympia while Ferrigno finished third. However, over the years they have become great friends and workout together as well.
Article continues below advertisement
'Pumping Iron' Was A Turning Point For Lou Ferrigno
In the 1970s, Ferrigno was truly struggling with his finances. It spiralled to where Ferrigno had to sleep on benches before Joe Weider offered a helping hand.
Ferrigno worked in a factory to keep himself afloat, and while he enjoyed it, he quit after a few years. Ferrigno also dabbled with the Canadian League since his father wanted him to have a football career, but that wasn't his calling either.
However, things took a turn for better days when Ferrigno bagged a role in Pumping Iron in 1977. After that, Lou Ferrigno benefited from it and bagged the role of The Hulk in The Incredible Hulk series in 1977.
Initially, the plan was for him to play The Hulk only in the pilot episode, but the huge success landed him several contracts which were too good to let go!
What Is Lou Ferrigno Doing Now?
Currently, the bodybuilding legend is quite active on social media. He often shares workout tips and tricks on his profile and appears on various podcasts and interviews to talk about his career, bodybuilding, and other aspects.
Even though he's aging, Ferrigno ensures to keep his muscular physique intact. His age has not stopped him from having ripped abs and arms!