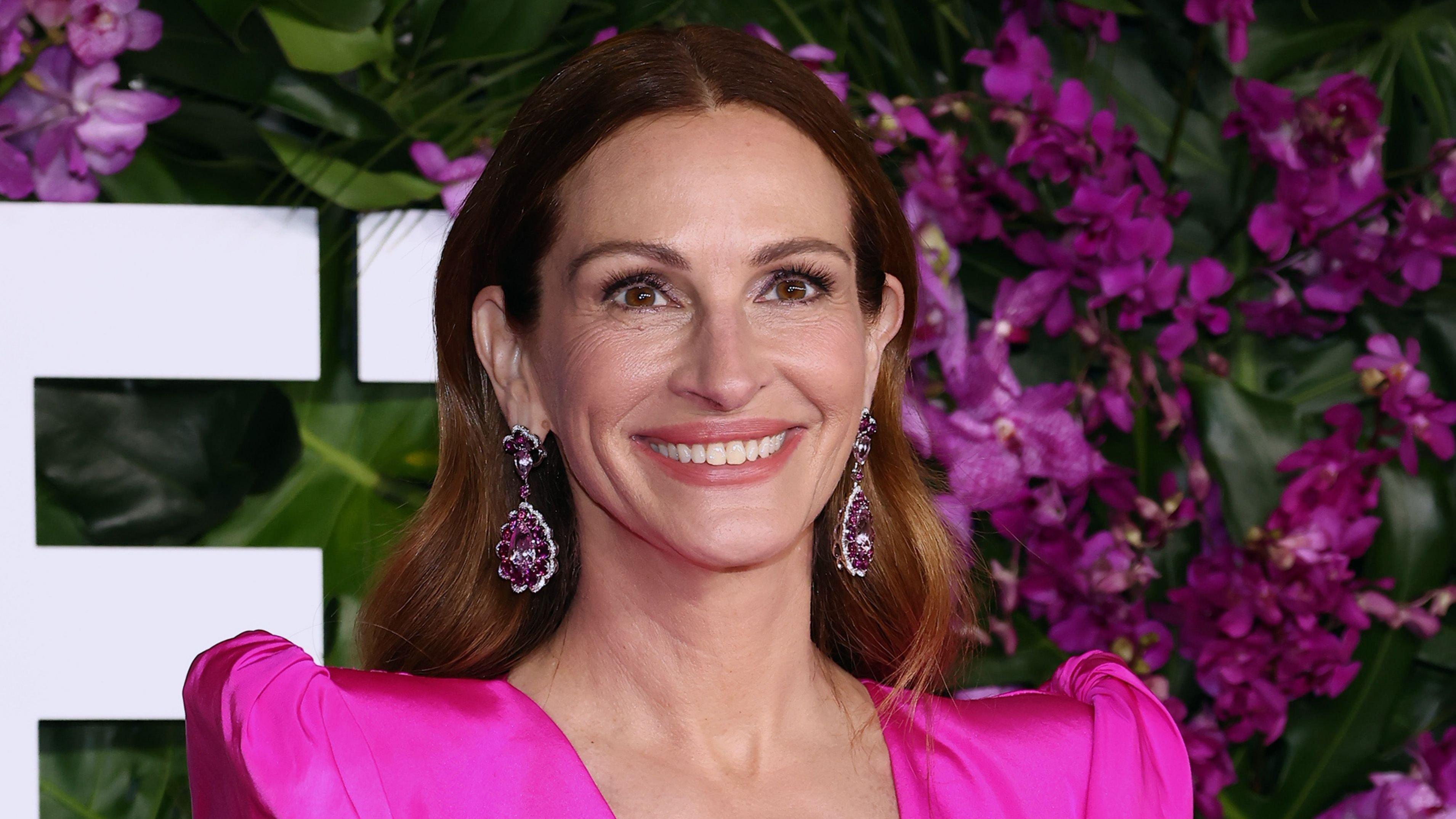 Julia Roberts, 55, Stuns In Plunging Dress
Julia Roberts is stunning as she goes pretty in pink for a premiere and flaunts her age-defying looks at 55. The Pretty Woman actress continues to remain a much sought-after red-carpet face, and she showed up to her invite for the premiere of Ticket to Paradise. Posting to Instagram this week, a fan covered Julia's look, one coming bright, girly, and low-cut. Julia was glowing, and she chose designer Greta Constantine for her look.
Article continues below advertisement
Stunning On The Red Carpet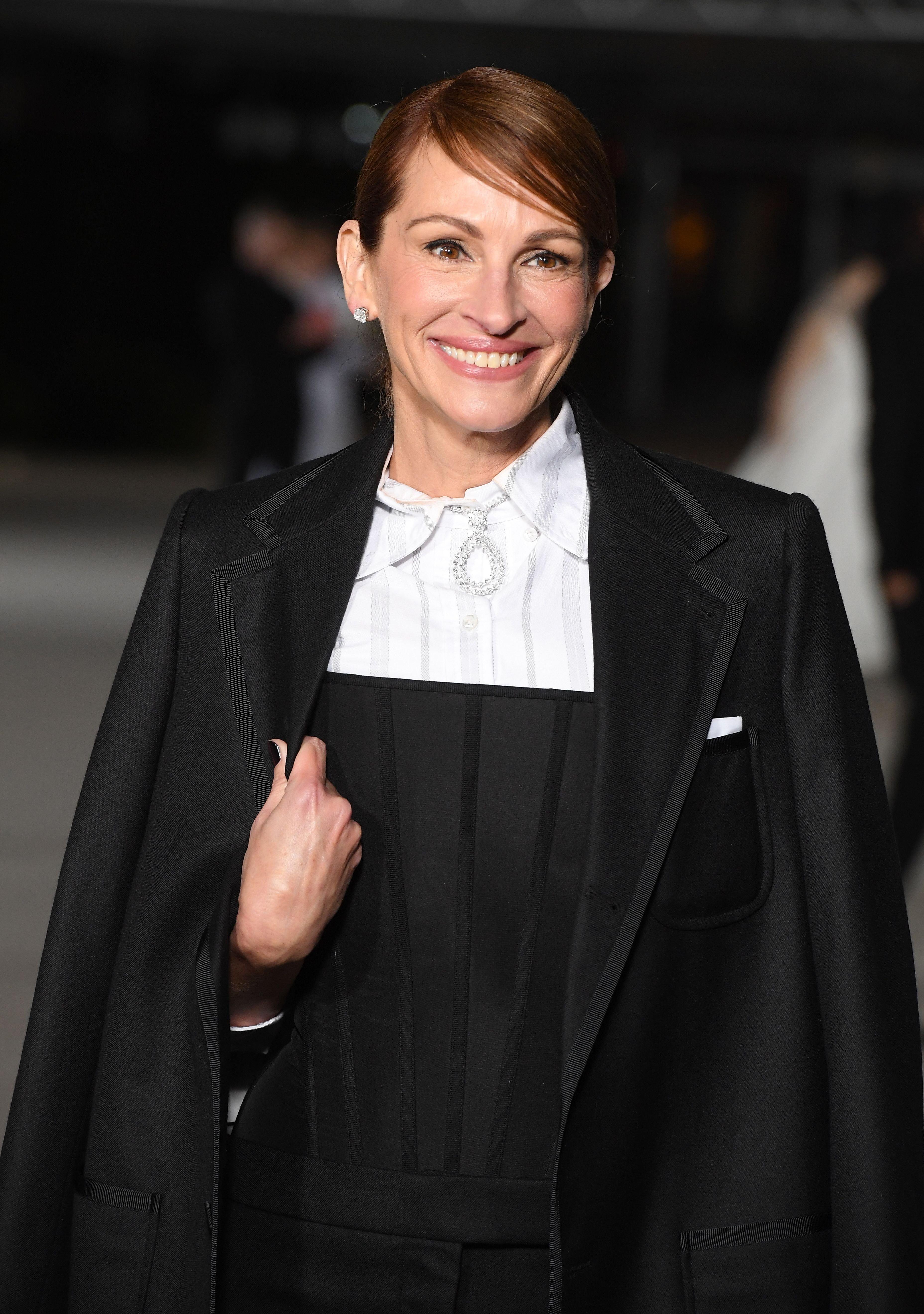 Julia, who attended with A-Lister actor and costar George Clooney, looked ravishing as she went floor-length and billowing in a hot pink number that more than flattered her Amazonian frame. The Erin Brockovich star's gown came with puffy and medium-length sleeves, massive boxy shoulders, plus a slightly flared skirt train. Julia drew attention to her trim upper half and cleavage, but the finish was tasteful.
Roberts added glittery diamond earrings as she wore warm, pink-accent makeup and rosy pink lips. Of course, she flashed her million-dollar smile on the red carpet.
Knows Her Fashion Priorities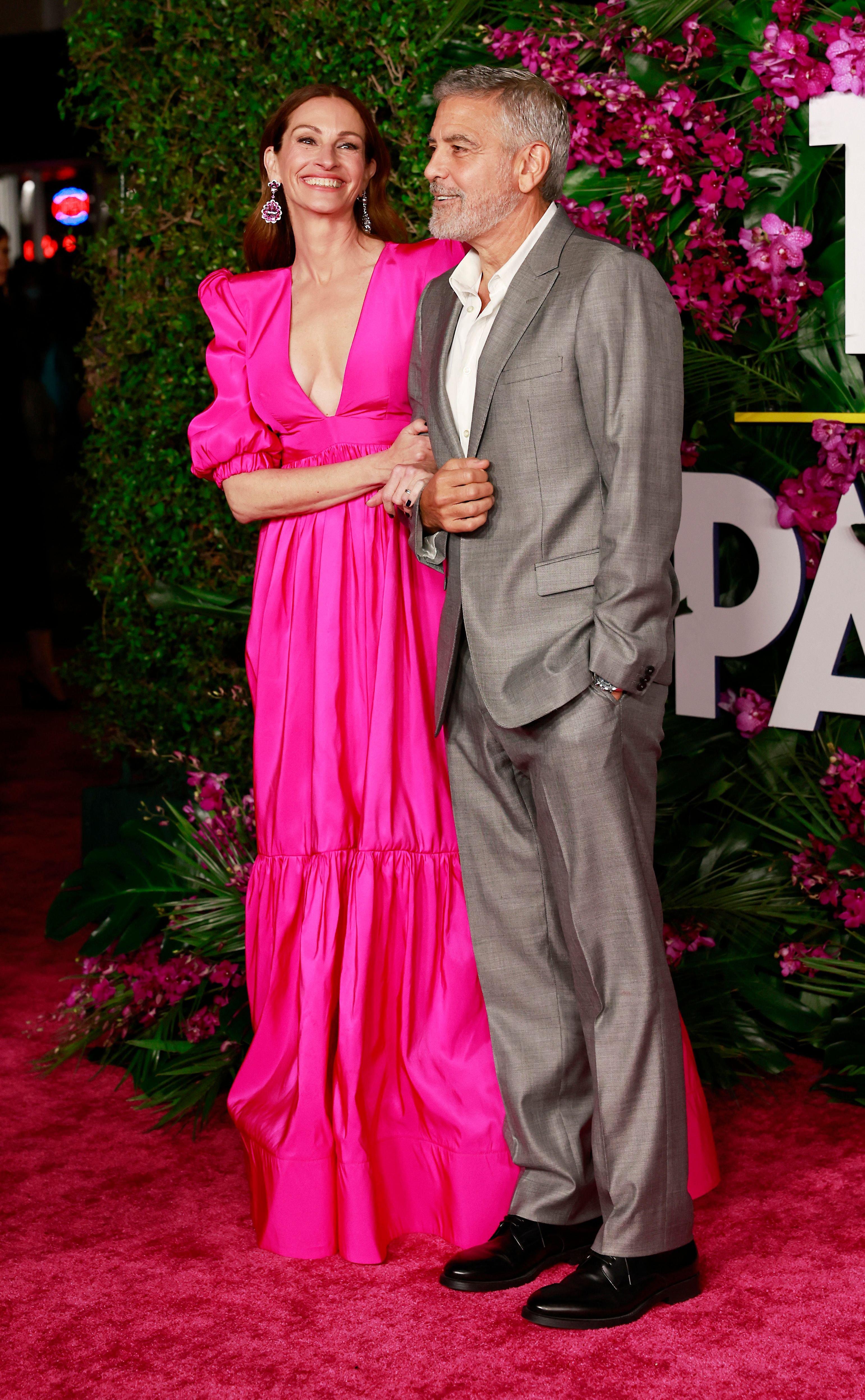 Julia is known for championing both casual sweater and jeans looks and being a total style queen for Hollywood events. She's also got all her ducks in a row when it comes to fashion advice. Speaking to WMagazine in 2017, Julia outlined three items she feels every woman should own as she repped the Calzedonia underwear brand she was fronting.
"I love the stockings with the dots that I wear in the commercial—they are my personal favorite. I also wear The Calzedonia classic fishnet stocking quite a bit and I have lots of their style of leggings. I almost always wear leggings when I travel. They are comfortable and easy to dress up," she revealed.
Article continues below advertisement
Give Her A Little Italian Style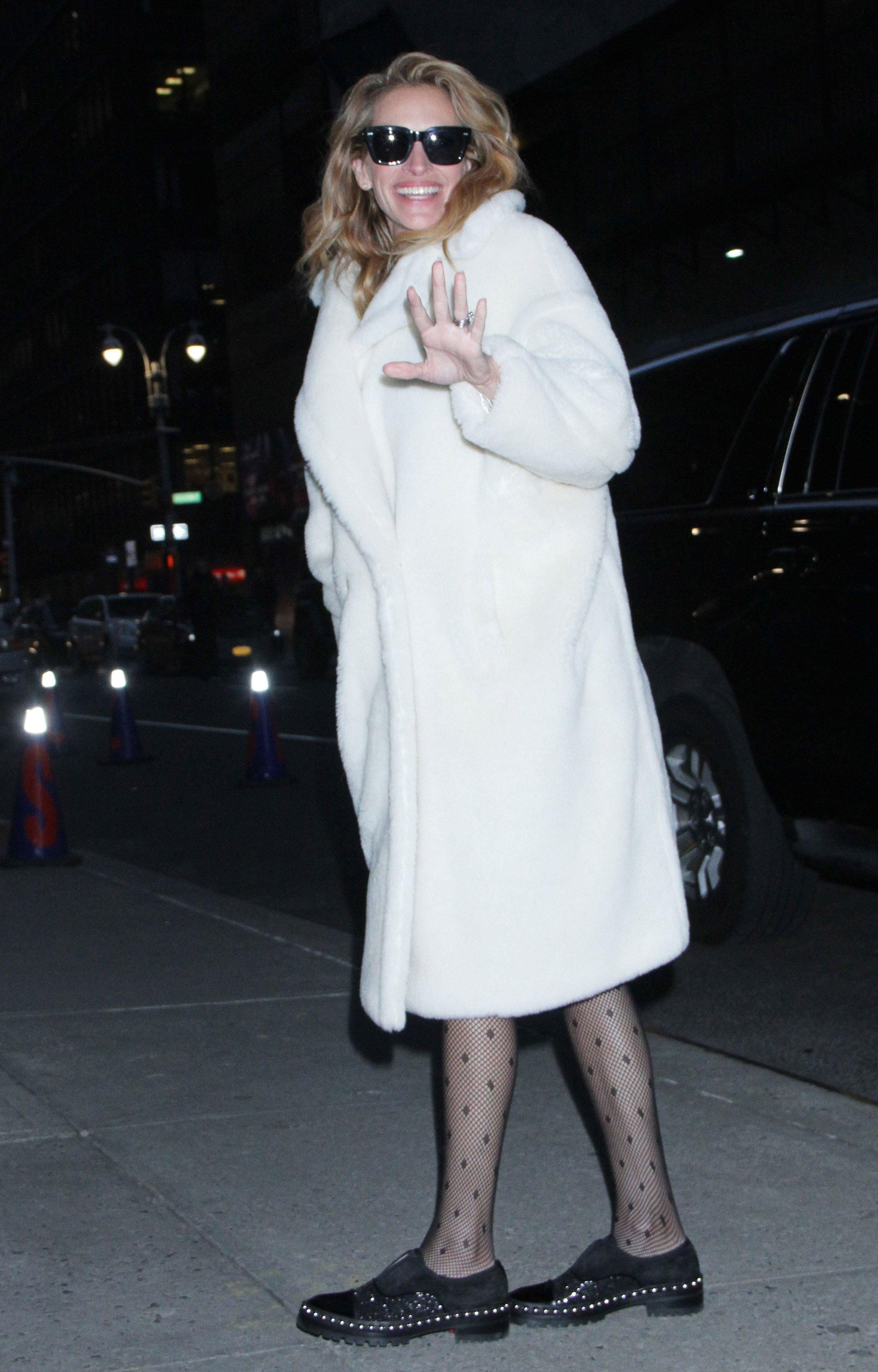 Julia has fronted various brands over the years, not limited to French jeweler Chopard and beauty giant Lancome. But she's got a favorite. "Italian style to me is always the vision of Sophia Loren. Relaxed, comfortable and heart-stoppingly beautiful," she said, also name-dropping her style icon.
Julia has yet to update her own Instagram from the premiere.
Easiest Routine In The World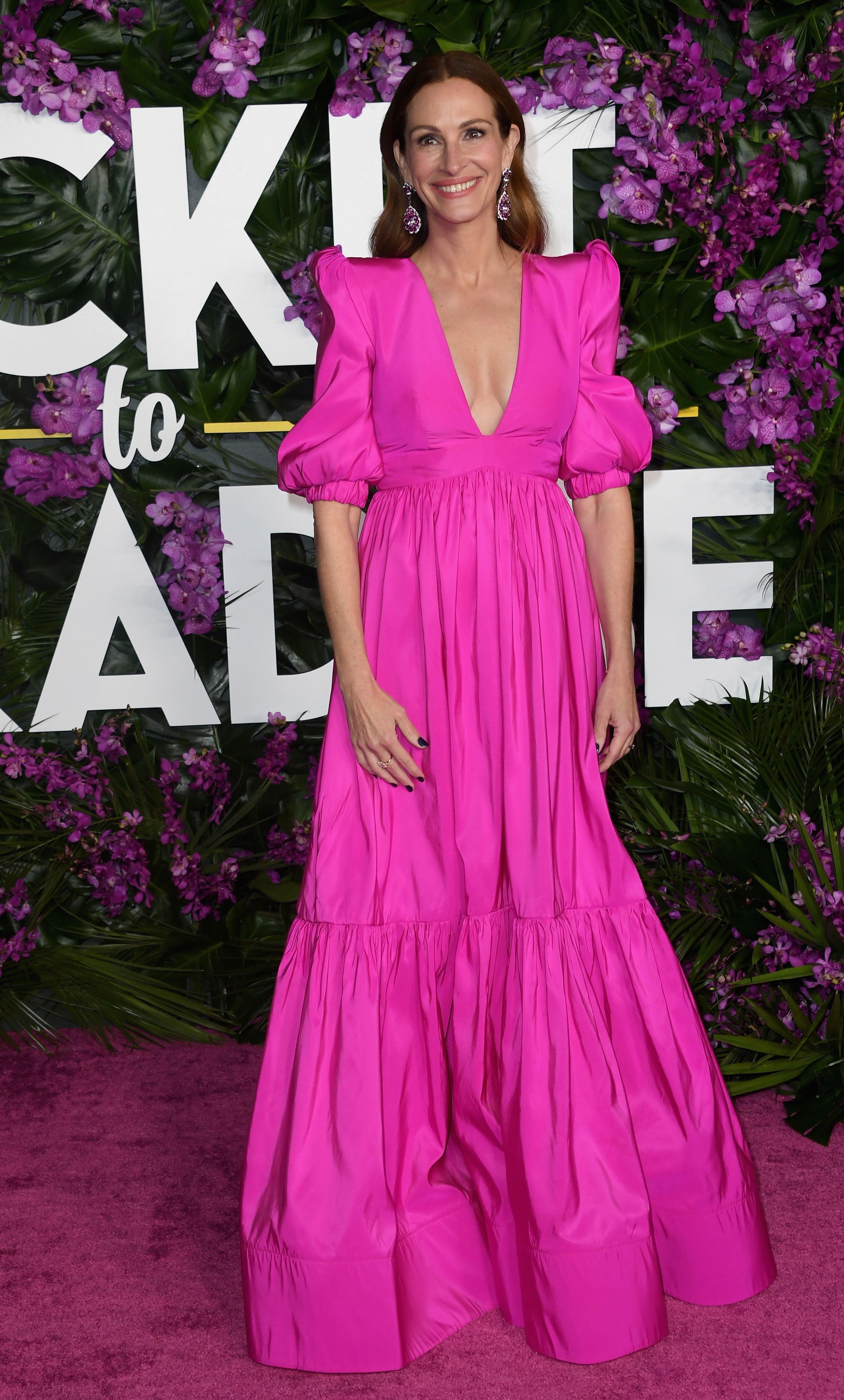 Julia continues to draw attention for her good looks - while brands are paying her to flog their face creams, Julia herself seems pretty low-key.
"On a regular day, I'll just brush my teeth, wash my face, and apply sunblock. I'm a busy mom, and sometimes I just sunblock my kids and run outside and get my nose burned," she has stated, per Women's Health.