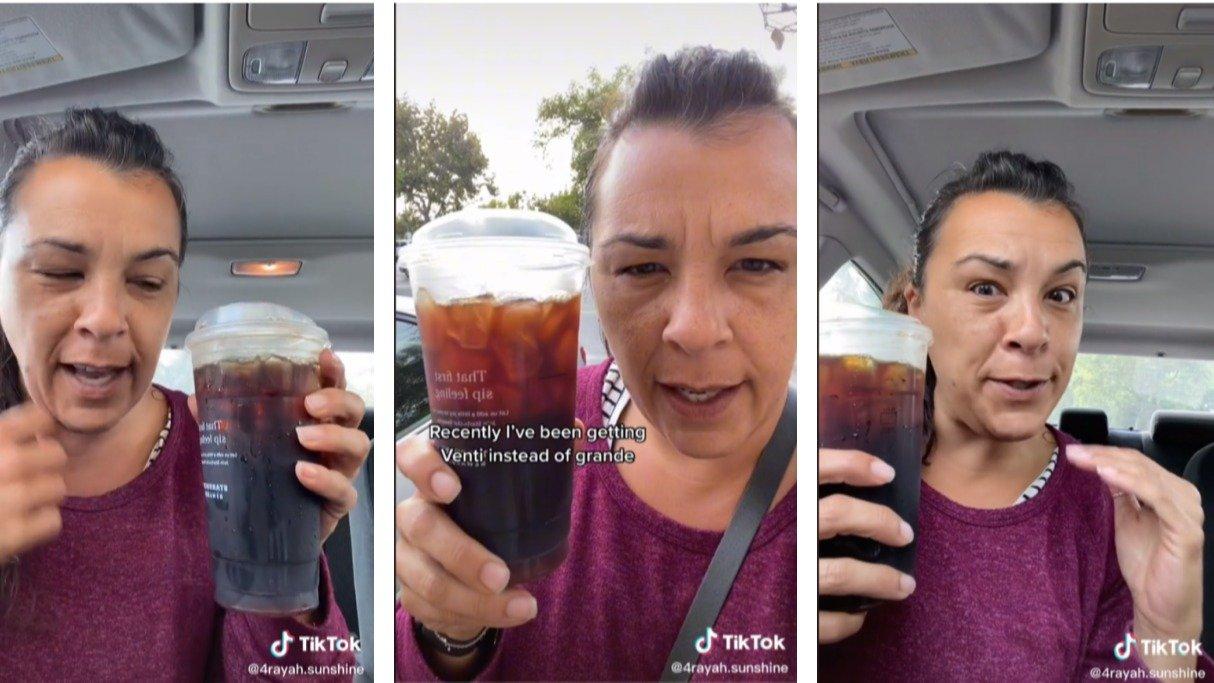 'Is This Standard?': Starbucks Customer Complains About 'Stingy' Barista After She Requested Light Ice
Most people have a regular order in Starbucks or another coffee shop, so whenever something comes out different than usual, we immediately notice, just like RayahSunshine did. The user shared on her TikTok account (@4rayah.sunshine) her discontent after a recent visit to Starbucks.
She was upset because she ordered a venti coffee with light ice, and the drink was visibly less filled than usual; then explained that when she returned to the store to ask for a full drink, the barista refused.
Article continues below advertisement
Is That A Venti Or A Grande?
The barista who made her drink told her that it was okay and that was how it was supposed to be because she asked for light ice. However, Rayah said that she orders the same every time she goes to Starbucks, and this was the first time they gave her less liquid.
'Fill To The Recipe Line'
Even though she asked for them to fill a couple of ounces the cup had left, they justified that they could only fill it to the recipe line, and the rest is filled with ice, as this is a standard policy in the company.
"I ALWAYS get light ice and it's ALWAYS filled to the top," said one of the users, who was as upset as the poster. Still, someone argued, "You aren't losing on anything because she made it to standard. Light ice doesn't equal more liquid."
Article continues below advertisement
Starbucks' Workers Came To The Rescue
There were a lot of mixed feelings in the comments from customers and baristas. Some Starbucks baristas agreed with the policy and explained that it was an inventory measurement, and one of them shared, "I am a Starbucks barista, and it is standard. If you ask for light ice, it is filled to the line regardless of extra ice, light ice or no ice at all." Others said that they didn't follow the rule and poured more liquid to the fullest.
Baristas from other cafes also gave their point of view, "I work for a coffee place too I'm pretty sure that was the barista just didn't want to it for u :/" referring to Rayah's comment about the barista being stingy about her request.
Customer Satisfaction
In the video's caption, Rayah was calling out Starbucks because this would violate their satisfy the customers policy; a user agreed with her and commented, "My son has been in management for 9 years and he said that was absolutely wrong of that barista! No excuses just fill it! Customer satisfaction is #1."
Rayah then returned to her video and said, "Starbucks always fills the cup!! Or they even top it off after I drink it down, when they put too much cream in!" she referred in the video that even when she asks for cream, she always gets a full cup. Some suggested that she contacts customer service and explain the situation.