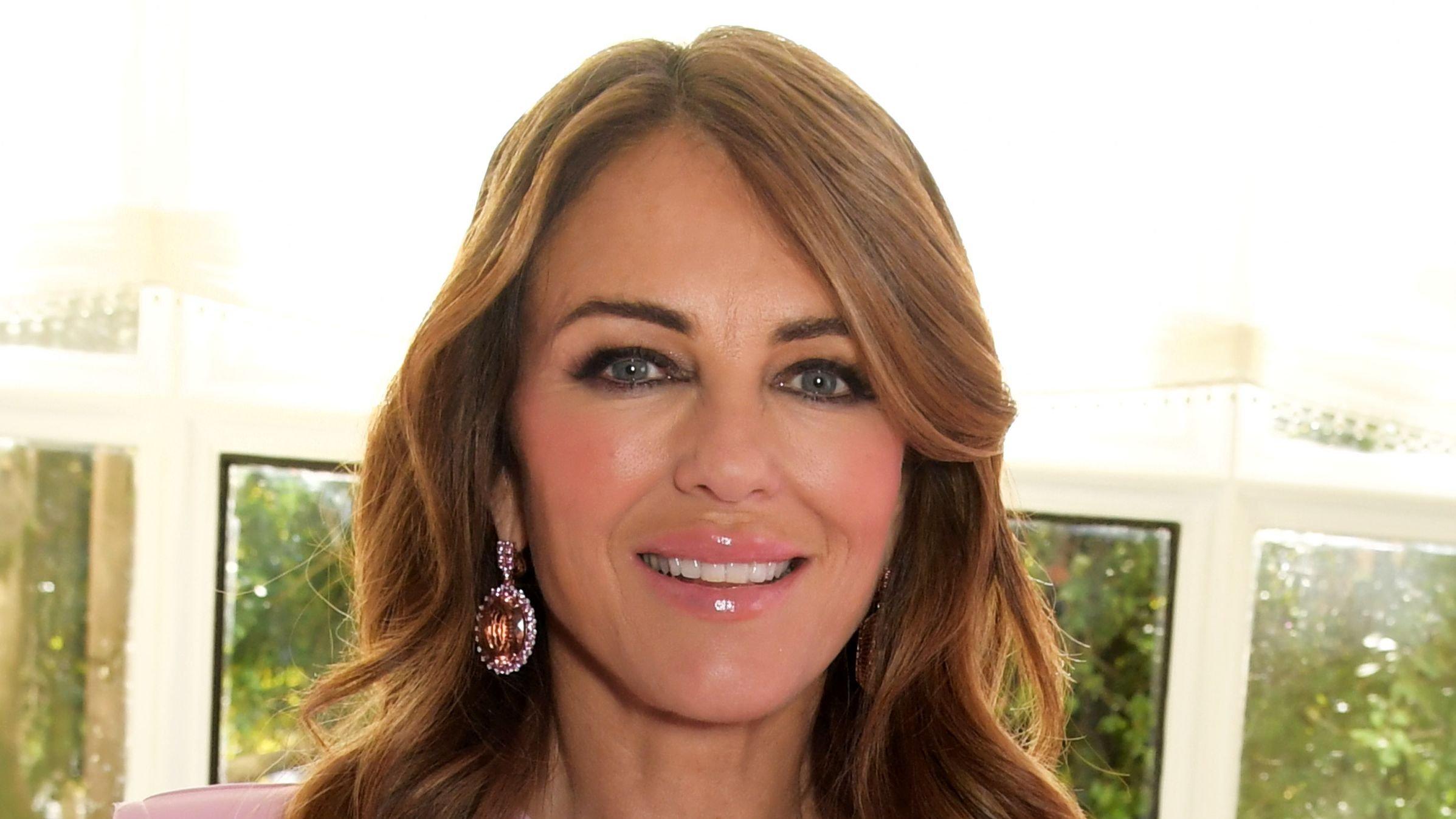 Elizabeth Hurley, 57, Looks Amazing In Bikini!
Elizabeth Hurley doesn't need summer weather to rock a bikini from her swimwear line. The British actress shared a picture of herself getting glam before getting in the pool and used the opportunity to promote her friend's brand.
Hurley has a very active social media presence, especially on Instagram and her latest updates show her work advocating for Breast Cancer research. It's one of the many charitable causes she's invested in, and this one is dear to her because of personal experience.
Article continues below advertisement
Glamming Up For Pool Time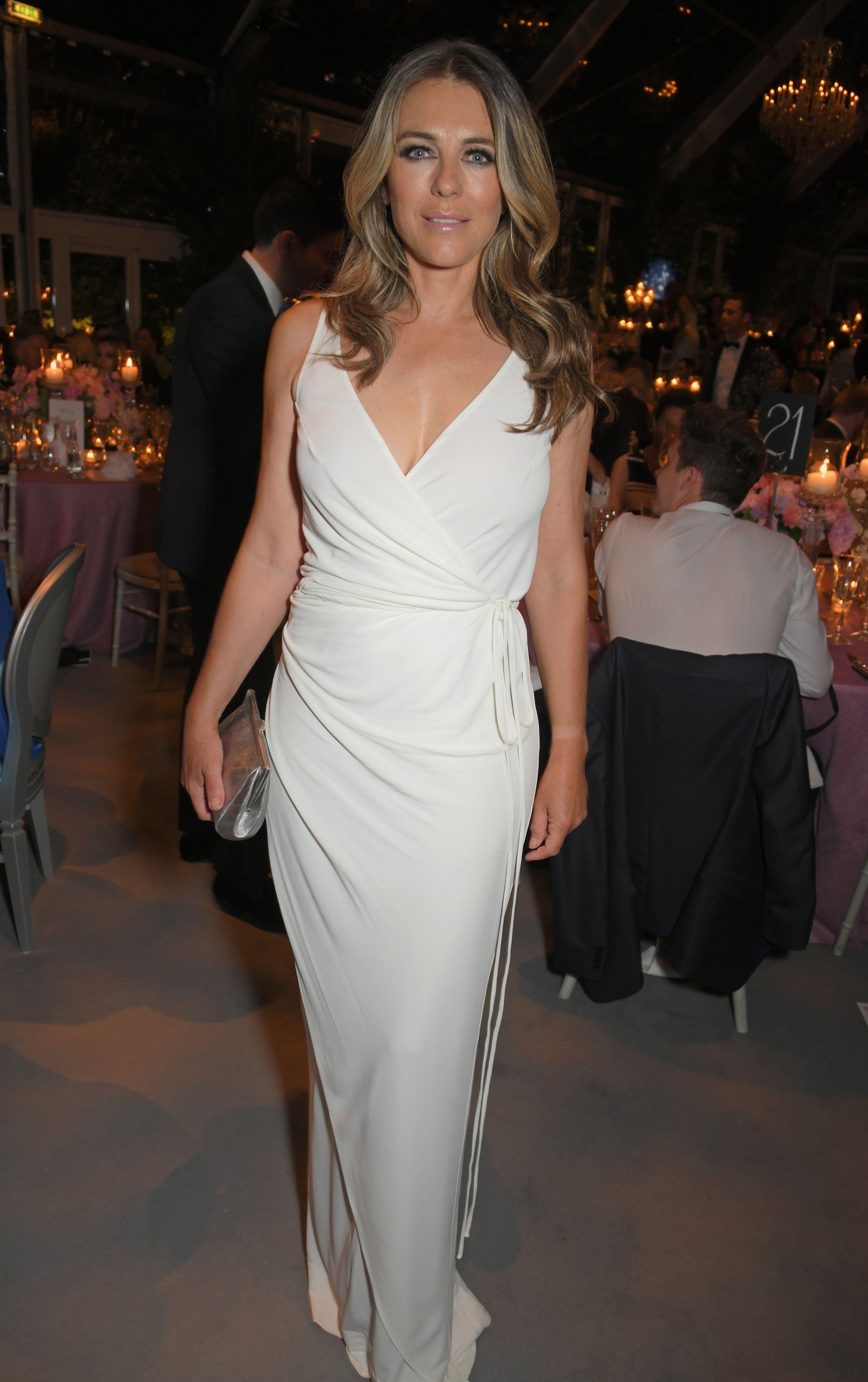 When she's not playing fairy godmother at a Charitable event, Hurley spends time taking care of herself. During the final days of summer, the actress shared a video of herself in a white bikini showing her busty cleavage as she applied Clinique lip-gloss for hydration.
The video also showed her wearing blue sunglasses from Elton John's eyewear collection. It stood out on her face thanks to her pulled-back hair, although she left a few loose tresses around the front.
Joining The Campaign For Breast Cancer Research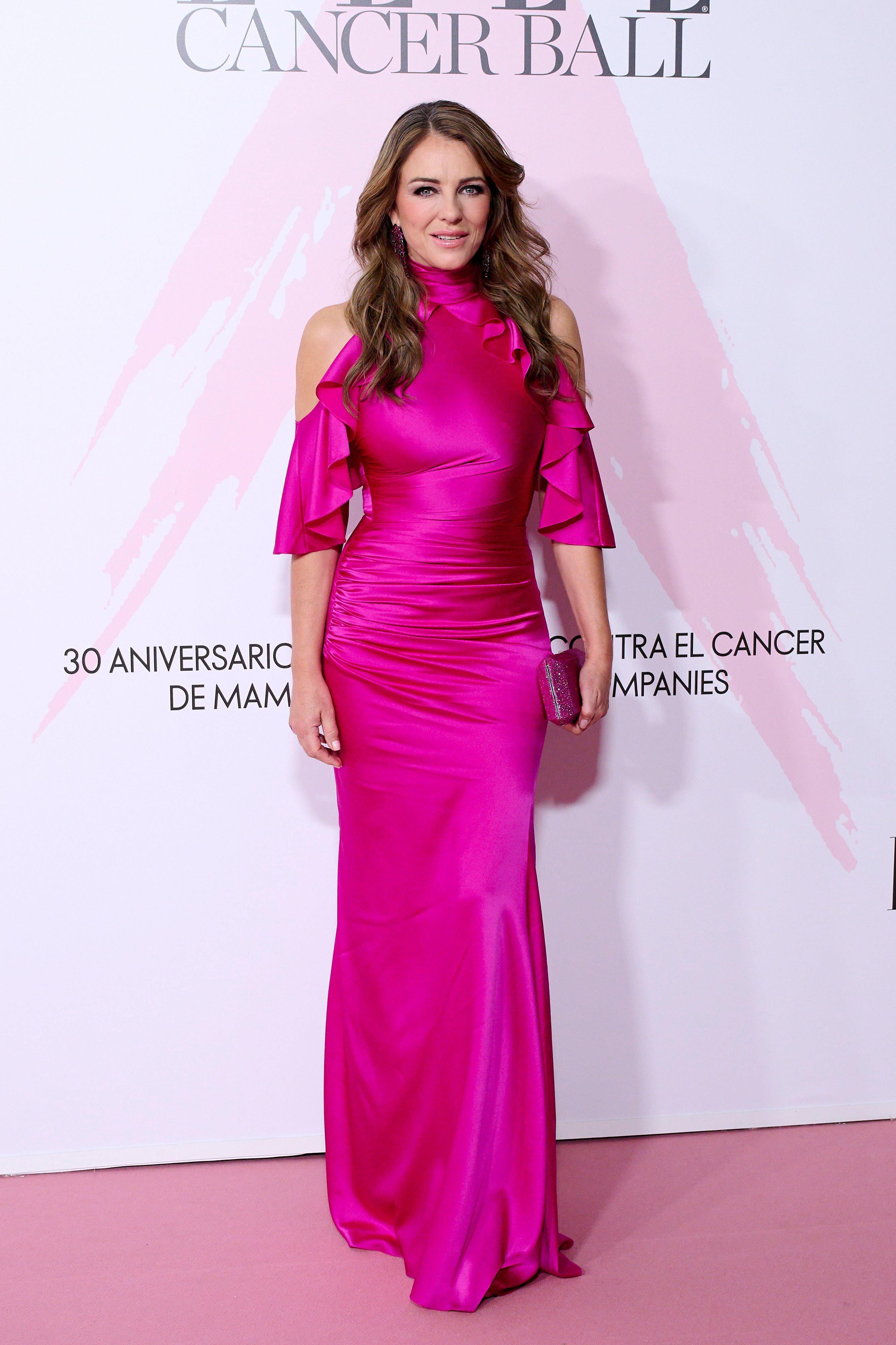 Hurley spent September and October campaigning for breast cancer awareness and, in solidarity, wore pink in different ways, from dresses to pantsuits and blouses. The actress made the color work, and it blended seamlessly with her fair skin and shiny brunette hair.
She drew a ribbon on the back of her hand as part of the Estee Lauder Breast Cancer Awareness 2022 campaign. Hurley has been a partner since the late Nineties after she lost her grandmother to the disease.
Article continues below advertisement
Promoting Breast Cancer Research With Estee Lauder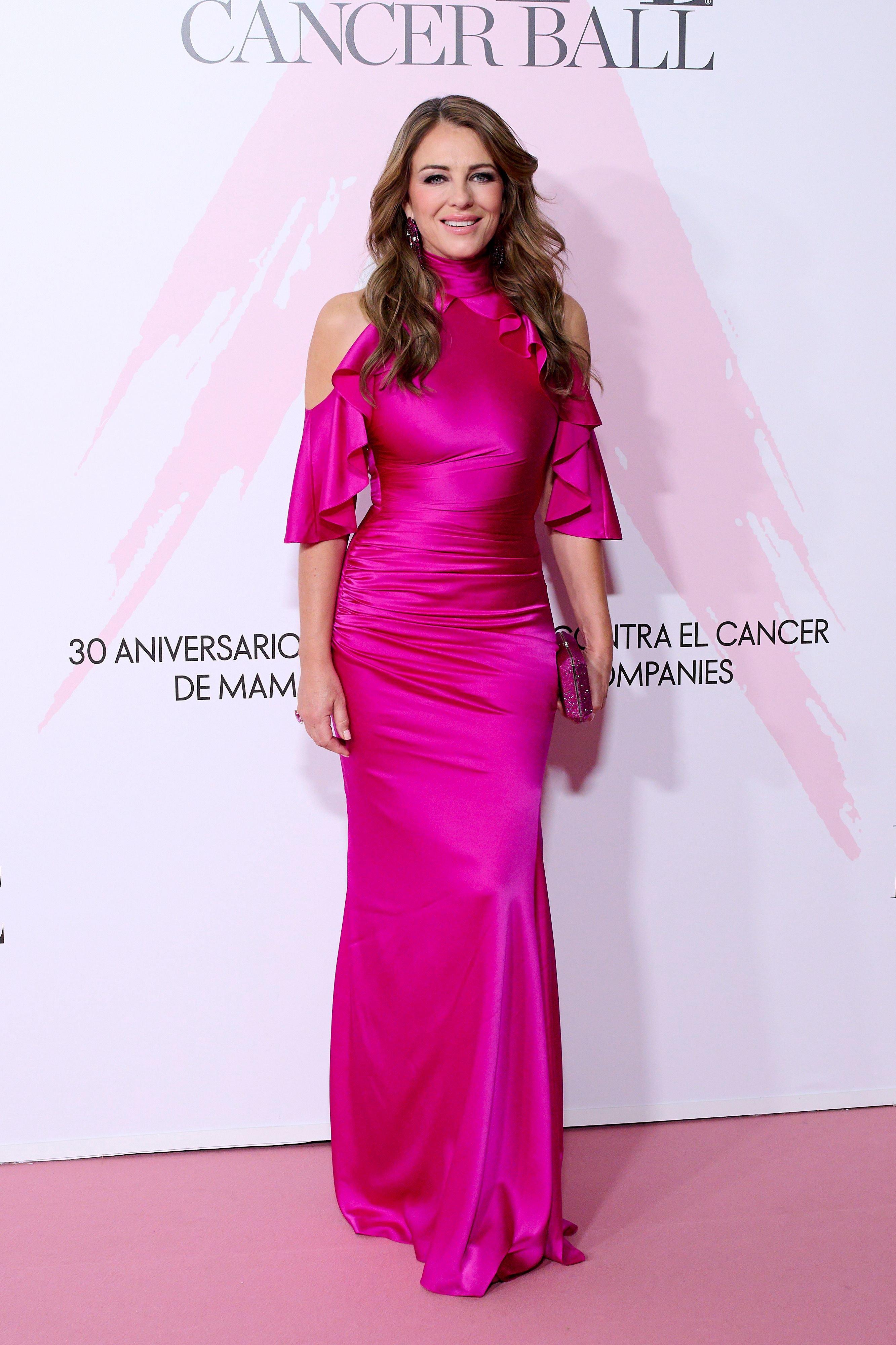 Hurley wore a figure-hugging hot pink dress with a frilly cold-shoulder sleeve, ruched waistline, and a fishtail skirt to the Cancer Ball Charity Dinner. She paired her shiny dress with a matching clutch purse and wore her curly brown hair down.
During the event, Hurley took the podium and encouraged more people to do research and talk about breast cancer and its symptoms. She mentioned that the taboo around it needs to stop for a solution to come.
Carrying The Torch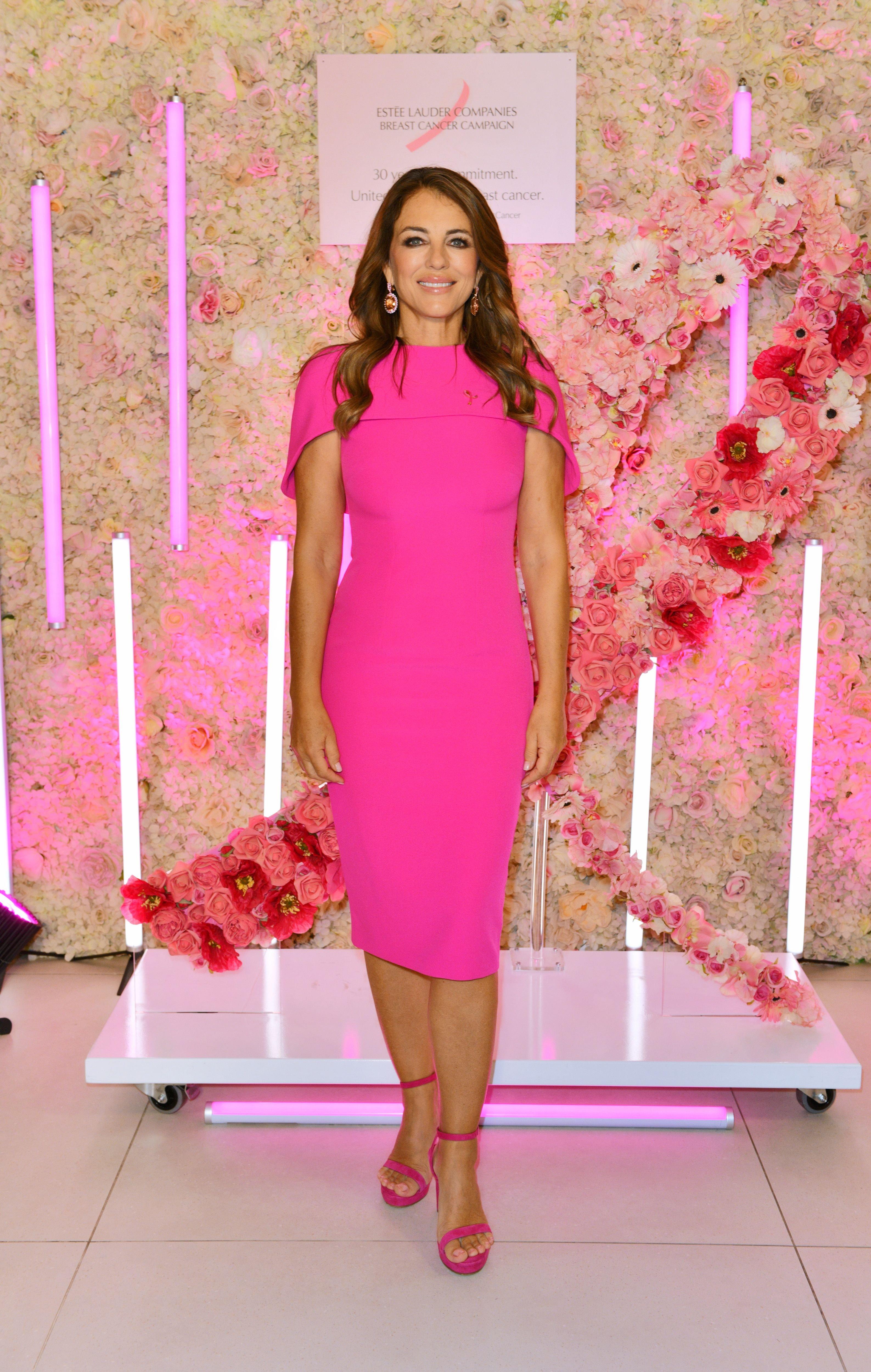 Before joining the Cancer Ball in Madrid, Spain, Hurley attended Estee Lauder's Breast Cancer Research Foundation gala wearing a pink dress and matching clutch purse on theme with the event's color.
I'm proud to continue Evelyn's mission and honor this milestone anniversary.
-
Hurley celebrated Evelyn Lauder, who died in 2011 from breast cancer after a long battle with the disease. The actress wrote a heartfelt tribute via Instagram and promised to continue her excellent work.