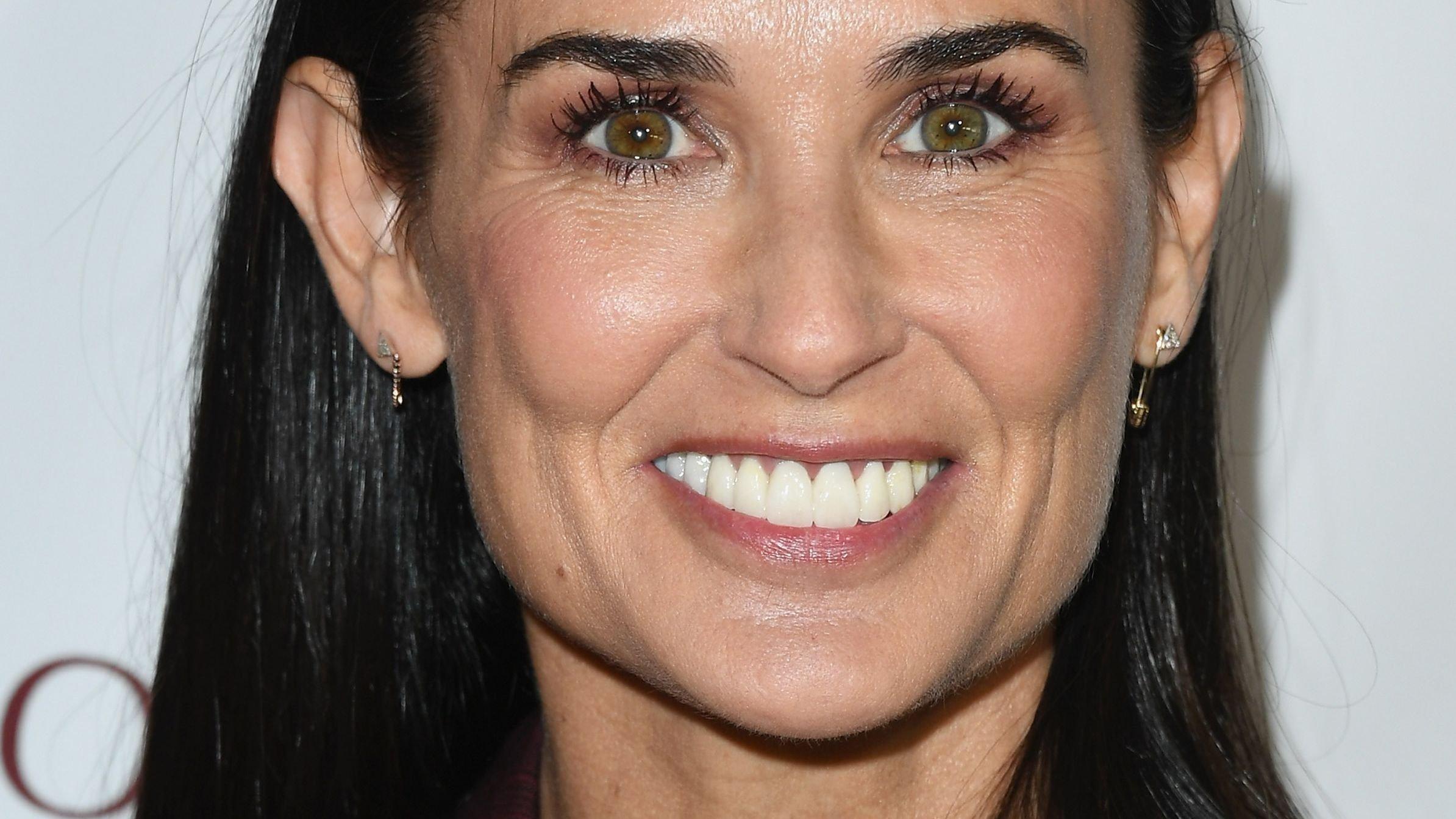 Demi Moore Stuns Wearing Nothing But A Jacket
Demi Moore is going no pants as she flaunts her stunning figure in only a bright-colored jacket. The Indecent Proposal star continues to make headlines for defying her age at 59 - while headlines in 2022 have largely centered around the star's swimwear collab with Andie Swim, there wasn't a bikini in sight as she recently posted to Instagram.
Ditching the pro photographers for a little selfie action, Demi stunned with both a close-up and a full-figure shot, with the latter seeing her show off her toned and shapely legs.
Article continues below advertisement
Stuns In Leggy Home Selfie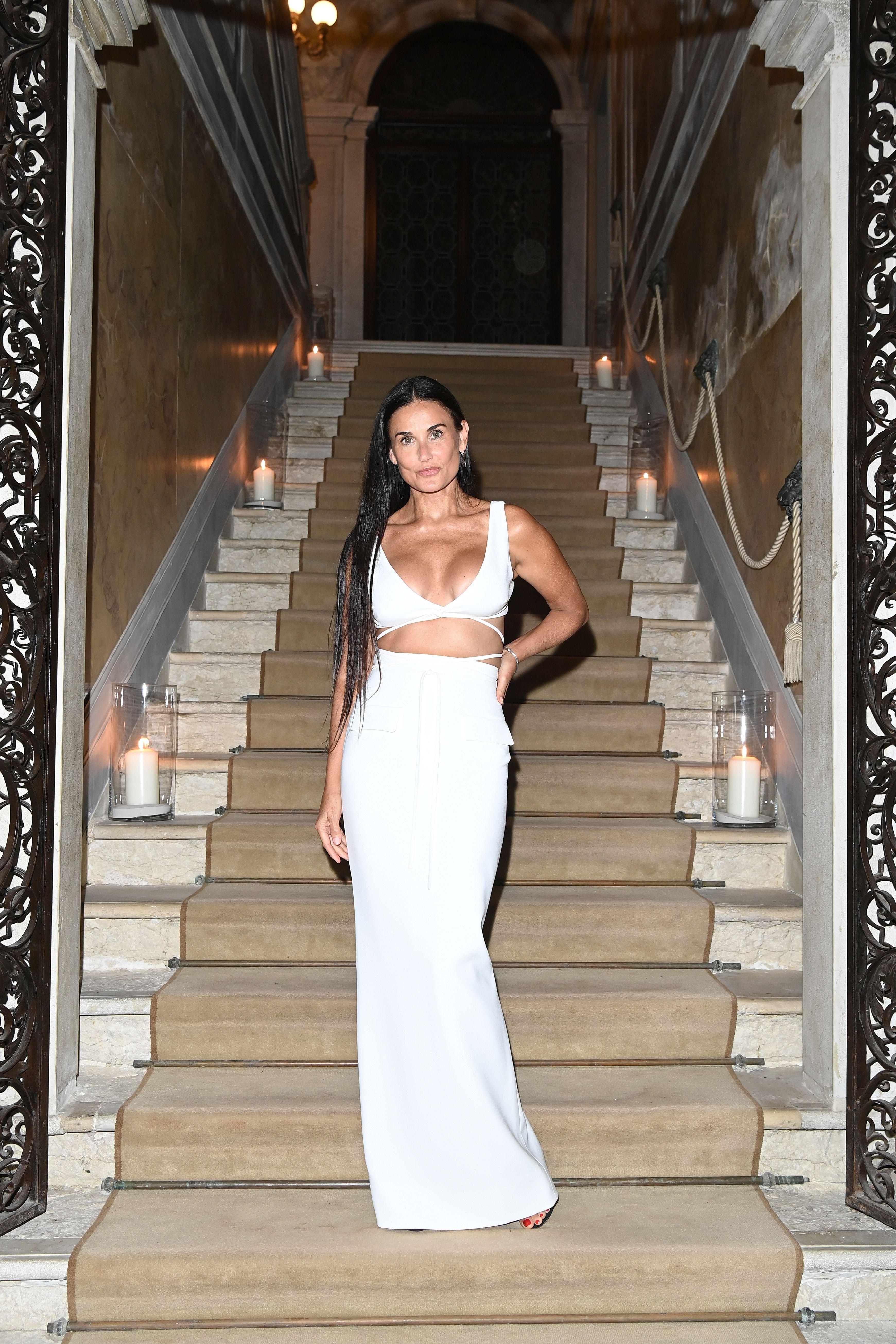 In a share with her 3 million followers, Demi opened all Bambi eyes as she snapped a selfie while in an orange-red jacket with the hood up. The ex to Ashton Kutcher looked gorgeous as she flaunted her age-defying features while wearing very minimal makeup and a rosy pink lip, also sporting her dark locks down and perfectly framing her face.
A swipe right upped the ante. Here, the actress was posing from her closet and in front of an oval mirror with a white bathrobe hanging nearby. She flaunted her sensational legs while in her sporty jacket; still with the hood up, Moore peeped a dark top underneath the jacket as she went bare-legged and sizzled. The post was shouting out a business venture. "Living in my new jacket from the Glenda Bailey x @PeruvianConnection collab," Demi wrote.
Everyone Wants Her Swimwear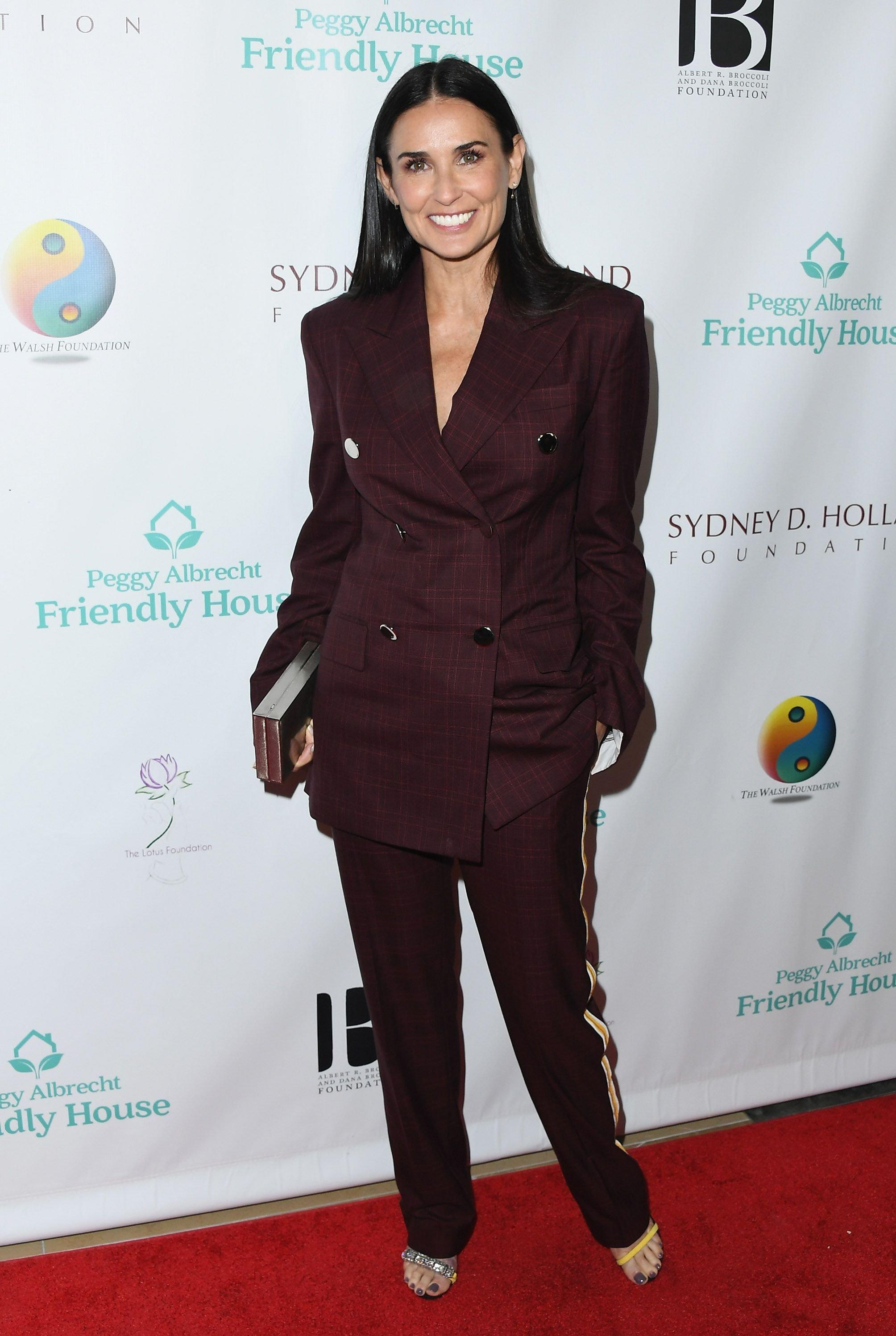 While model Gigi Hadid has a collab with Frankie's Bikinis, Demi has been making the rounds with her Andie Swim collab. The star was an early investor in the brand as part of a $2 million and pre-pandemic seed round.
Much of summer 2022 was spent with Demi sizzling in swimwear as she promoted the retro-style pieces. The mom of three has also opened up to reveal that she likes old-fashioned swimsuits and isn't into the micro bikini trend.
Article continues below advertisement
A Unique Collection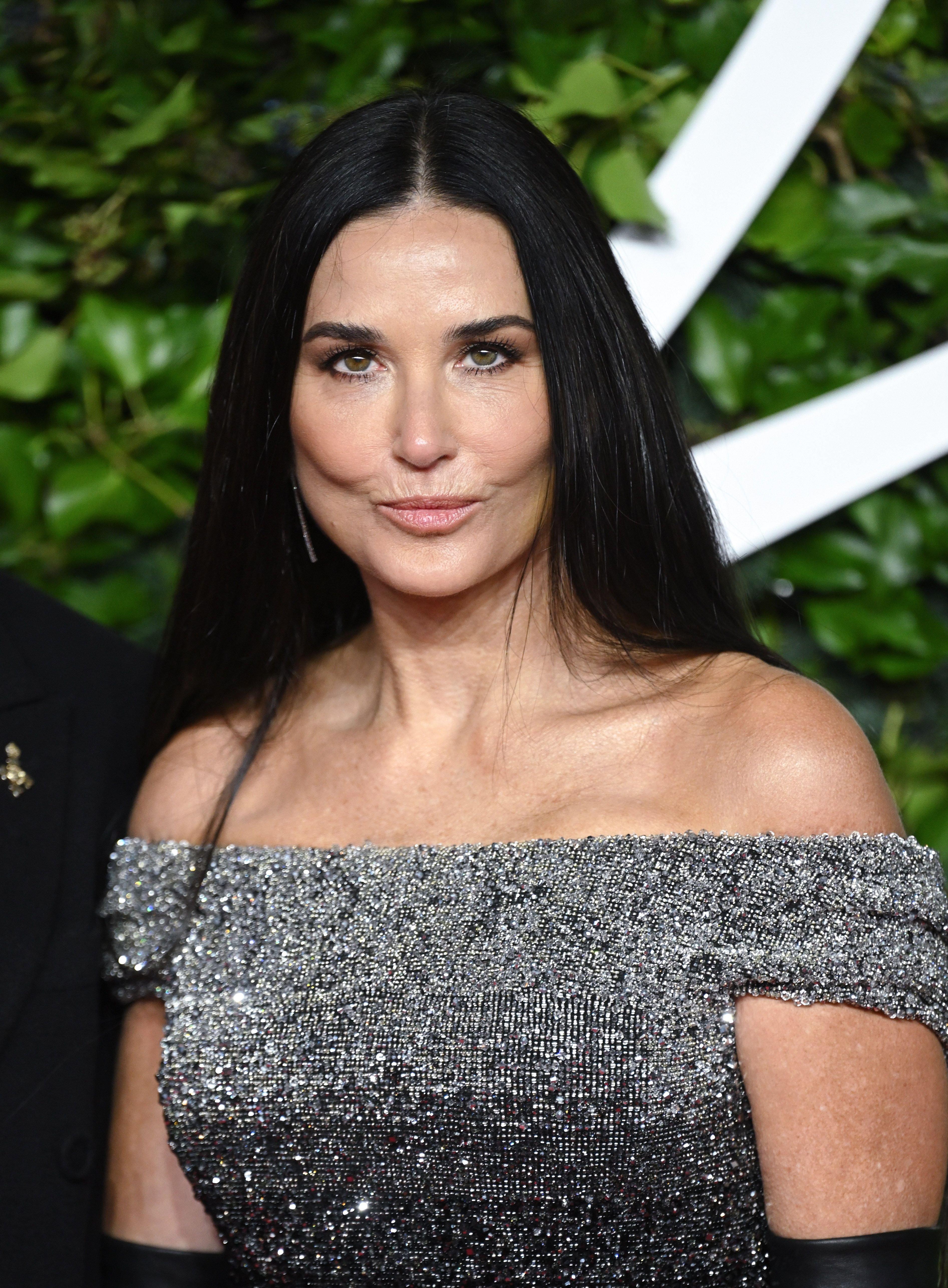 Speaking to Harper's Bazaar, Demi revealed: "For me, a big part about what was inspiring about this Andie collection was thinking about the things that women feel sensitive about, whether it's their tummy or other areas of the body."
Age Can Be Desirable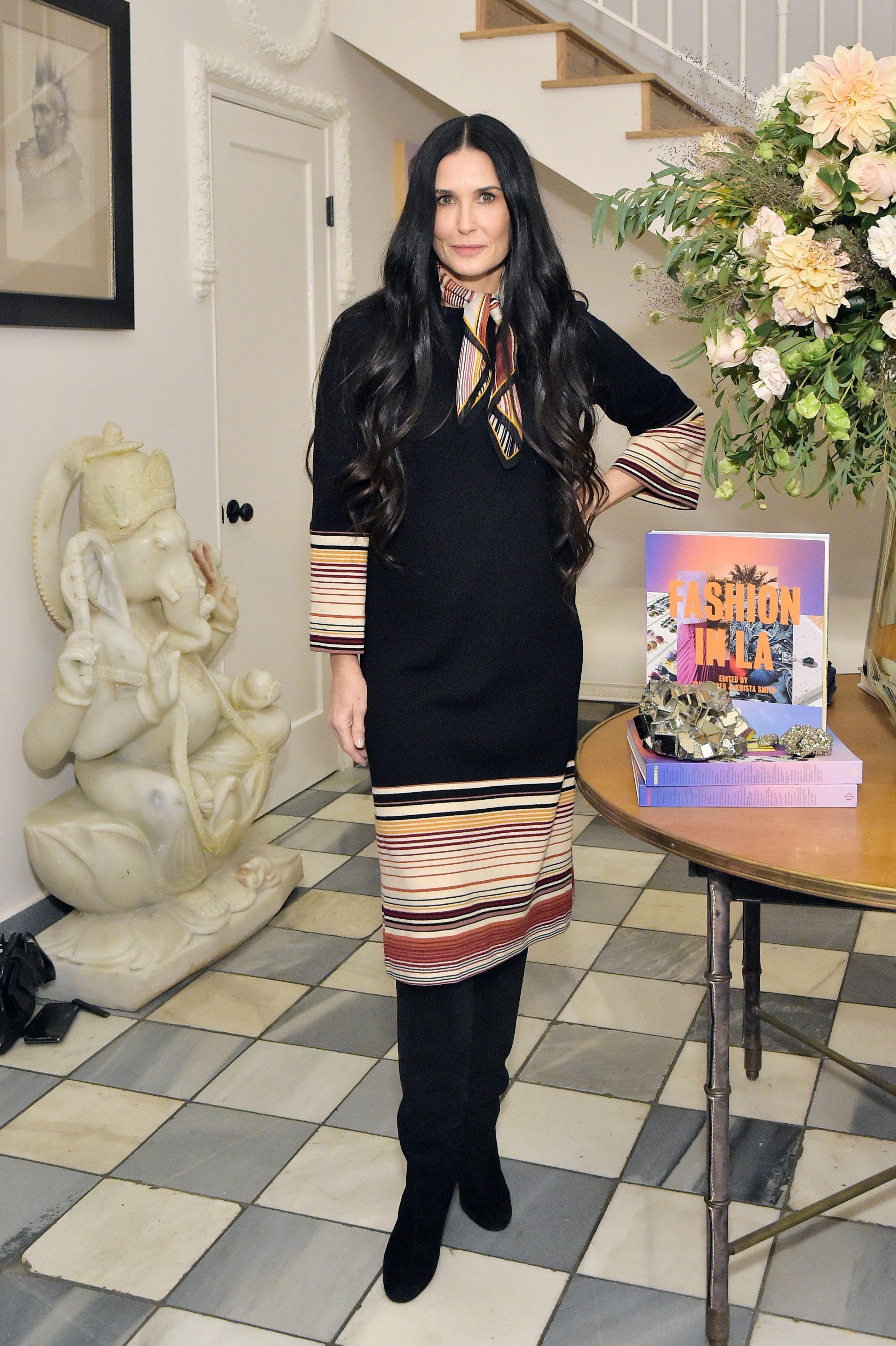 Demi, who still seems to have fans thinking she's 45, added: "They don't want to look matronly or not feel sexy or desirable. That was really something in my own mind, which is changing this idea that we become less desirable as we get older."
Demi's selfies have gained over 52,000 likes, with daughter Scout Willis topping comments.