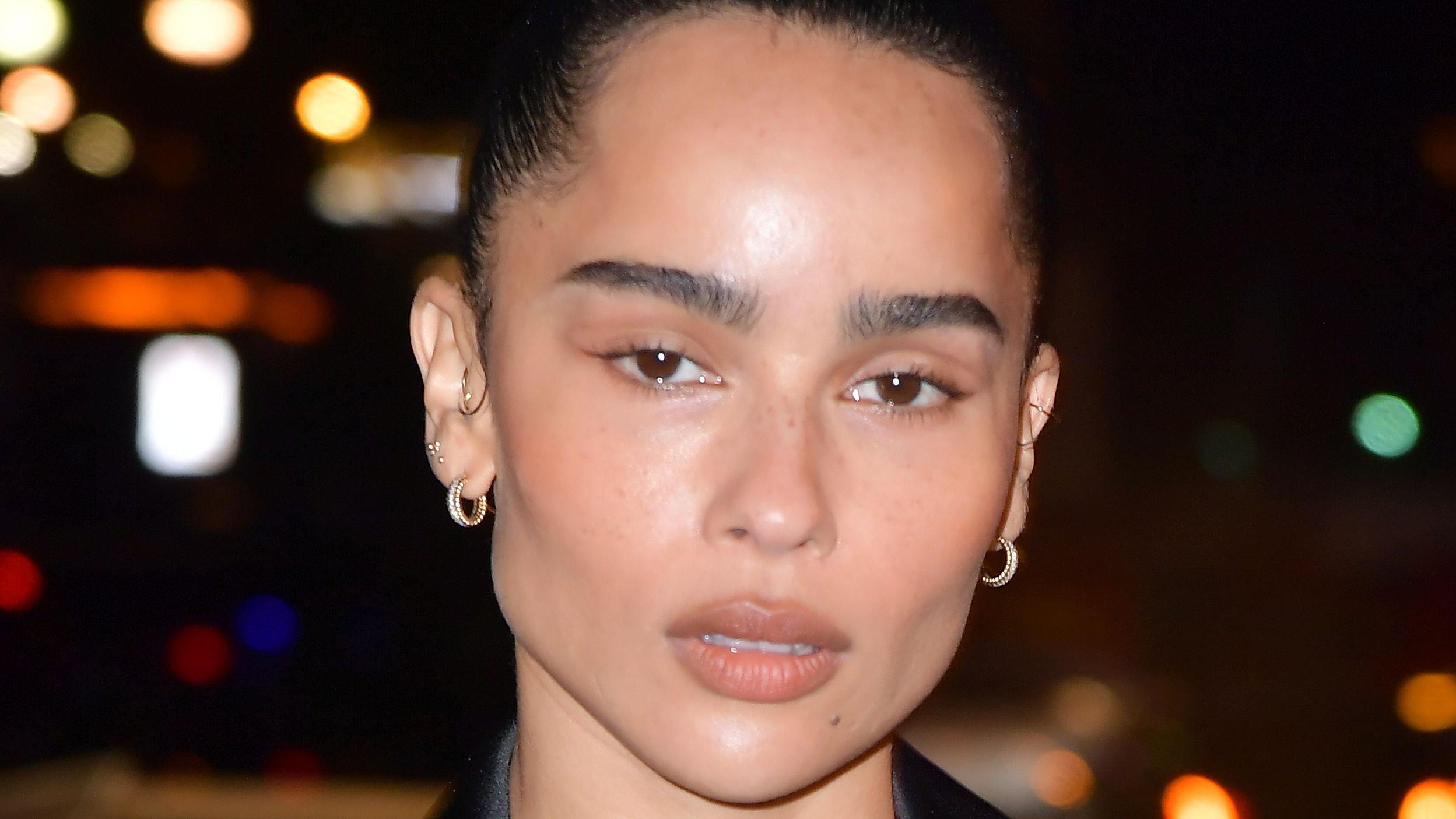 Zoe Kravitz Stuns In Sheer Bralette
Zoe Kravitz joined the powerful women on Elle magazine's Women in Hollywood cover wearing a sheer bralette. It's the first time since the infamous Oscars 2022 incident that The Batman actress would speak up.
She'd made a post of her Oscars outfit with a caption chastising Will Smith for slapping Chris Rock on stage, thereby incurring the wrath of "Black Twitter" for being a "traitor." She shared her thoughts on social media use and cancel culture, especially its effect on celebrities.
Article continues below advertisement
A Stunner On 'Elle's Cover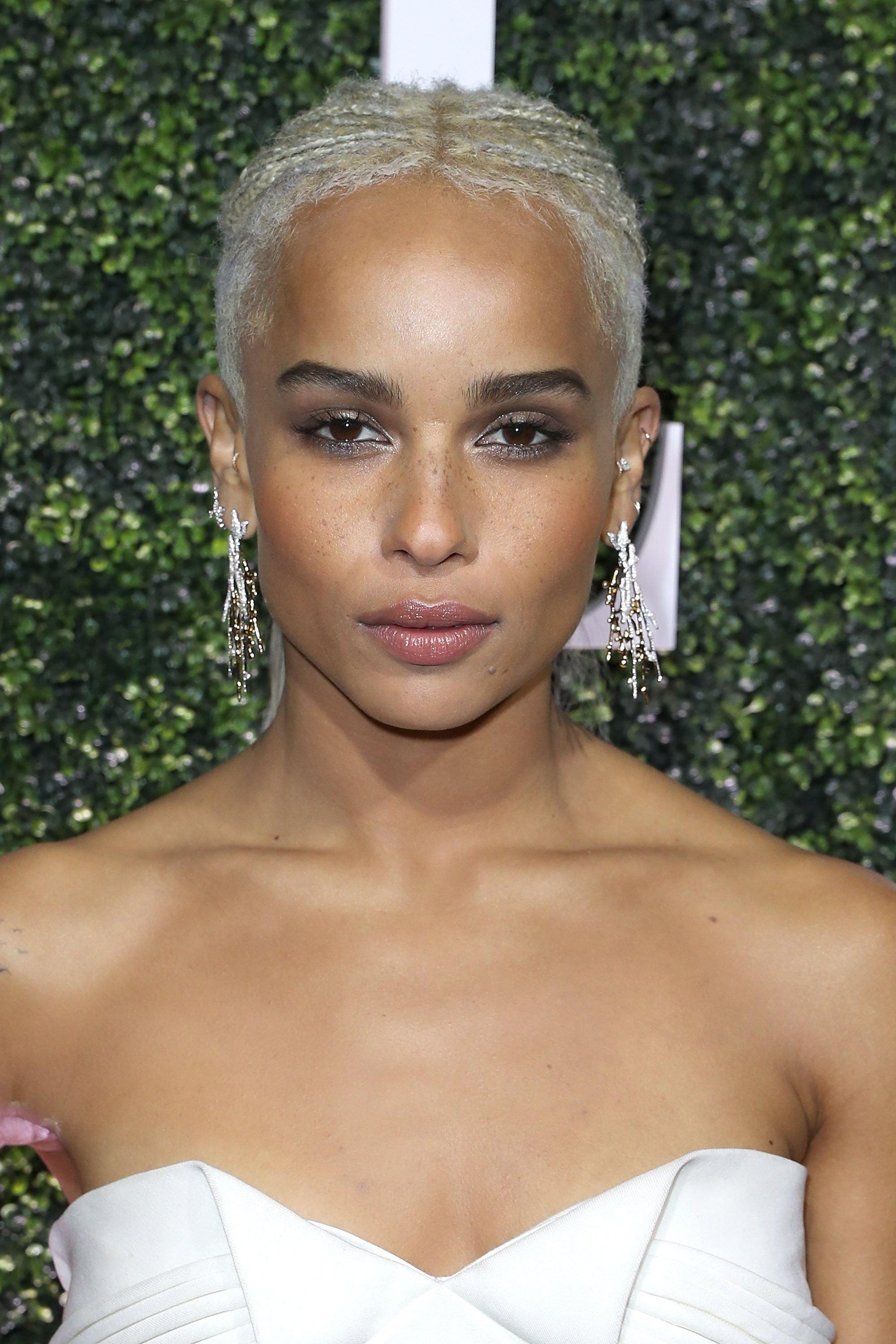 Kravitz wore a sheer nude bralette with a tan high-waist skirt for the magazine cover. She wore her typically short hair in a straightened, long black style framing her chiseled face. To top the nude look, the Batman actress wore creamy tan lipstick with black mascara on her eyelashes.
The skimpy outfit also exposed her multiple hand tattoos.
In the final slide, the actress tugged her skirt, showing her toned legs, while the middle shot was a black and white picture of her in a silk shirt and maxi skirt.
Being A Woman In Hollywood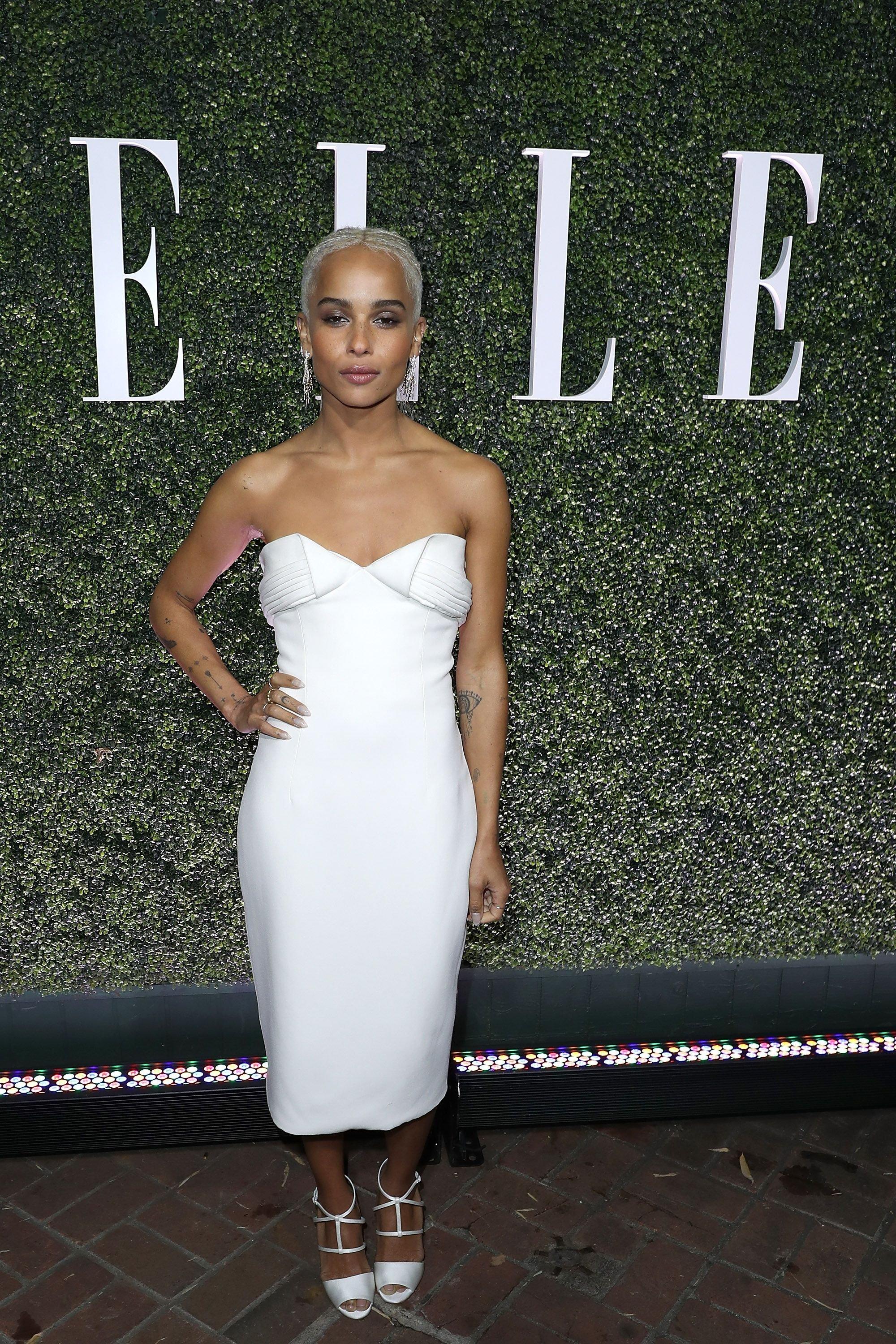 Kravitz wore an all-white outfit consisting of a sleeveless midi-dress, chandelier earrings, and satin sandal heels. She dyed her hair white by braiding it and packing it into a low ponytail. The hairstyle accentuated her chiseled face and understated makeup.
Speaking to Elle, Kravitz called social media an unending experiment that no one would ever understand. She admitted it was a blessing and curse, especially for actors.
I have had my ups and downs with it. I'm sure it's helped my career in some ways, but I also think it's hurt it.
-
Article continues below advertisement
Social Media Is Killing The Mystery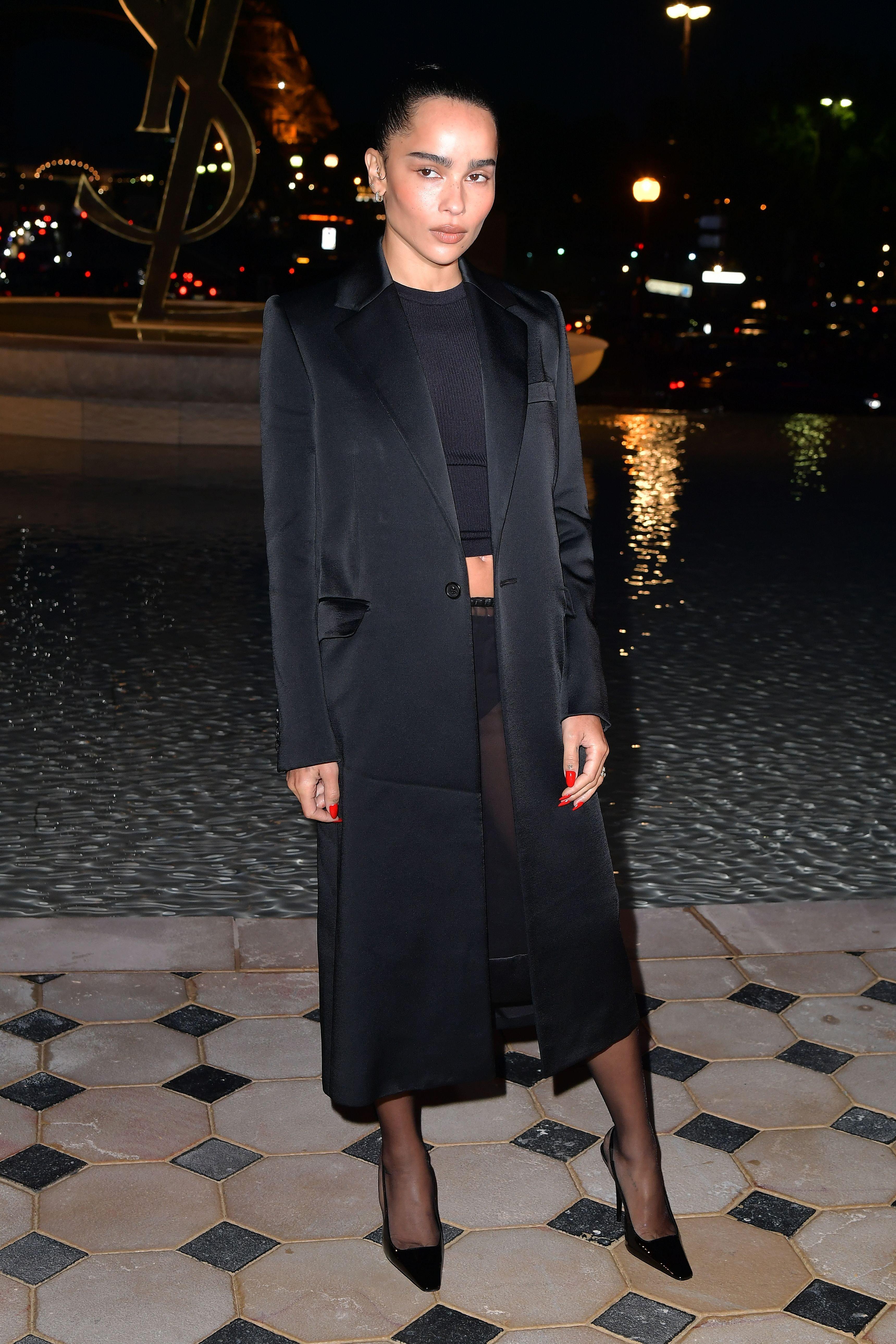 Kravitz admitted she's an impulsive person like many social media users and says that's what's wrong with it. She believes celebrities give away too much information about their private lives via the internet, from Twitter to Instagram and Snapchat.
I think everybody's afraid to say the wrong thing, to ask the wrong question, to get in trouble, for someone to bring up something they did a long time ago. It's just like we're stuck in this loop now. It's a war zone
-
The actress then added that it makes it hard for actors to separate from the craft from the person. In her opinion, actors are less interesting now because everything about them is open to the public.
Maintaining The Mystery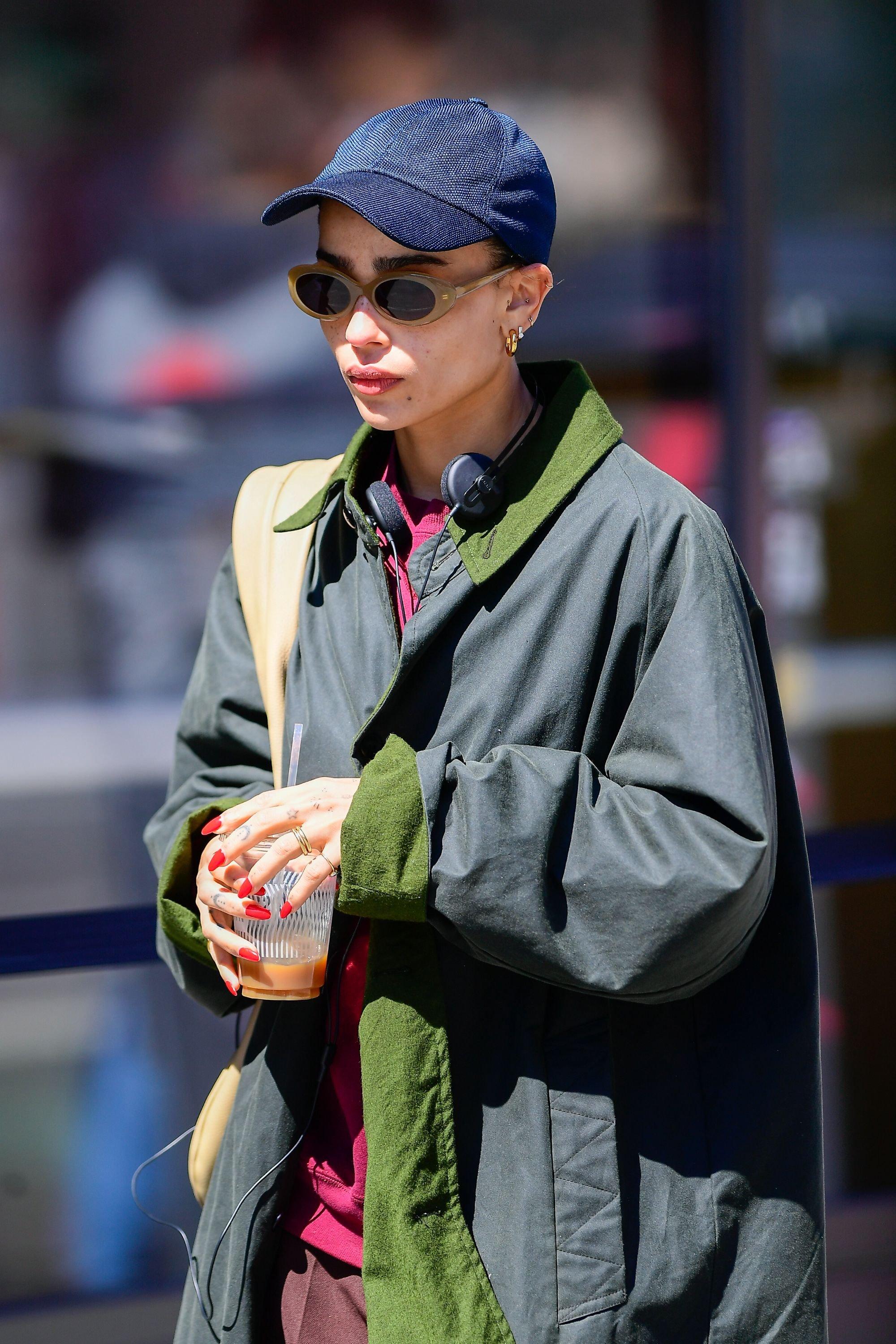 Kravitz keeps the mystery going by limiting her social media posts. For instance, the actress has only 34 pictures on her Instagram feed despite having 8.3 million followers. These pictures are also typically business-related and rarely personal, except for one celebrating her father, Lenny Kravitz, on his birthday.