Anne Hathaway Stuns In See-Through Lace Mini Dress
Anne Hathaway is stunning in a thigh-skimming and sheer black minidress as she proves that the LBD will never go out of style. The actress is fresh from being honored as one of Elle's 2022 Women in Hollywood, and a massive gallery on her Instagram has been marking the win while showing off the star's sizzling figure. Anna posted in the final month of being 39; while she'll turn 40 in November, fans seem to think she still looks about 25. These photos certainly proved that Anne keeps up with trends - the sheer dress one still isn't over in 2022.
Article continues below advertisement
Stunning For 'Elle' Award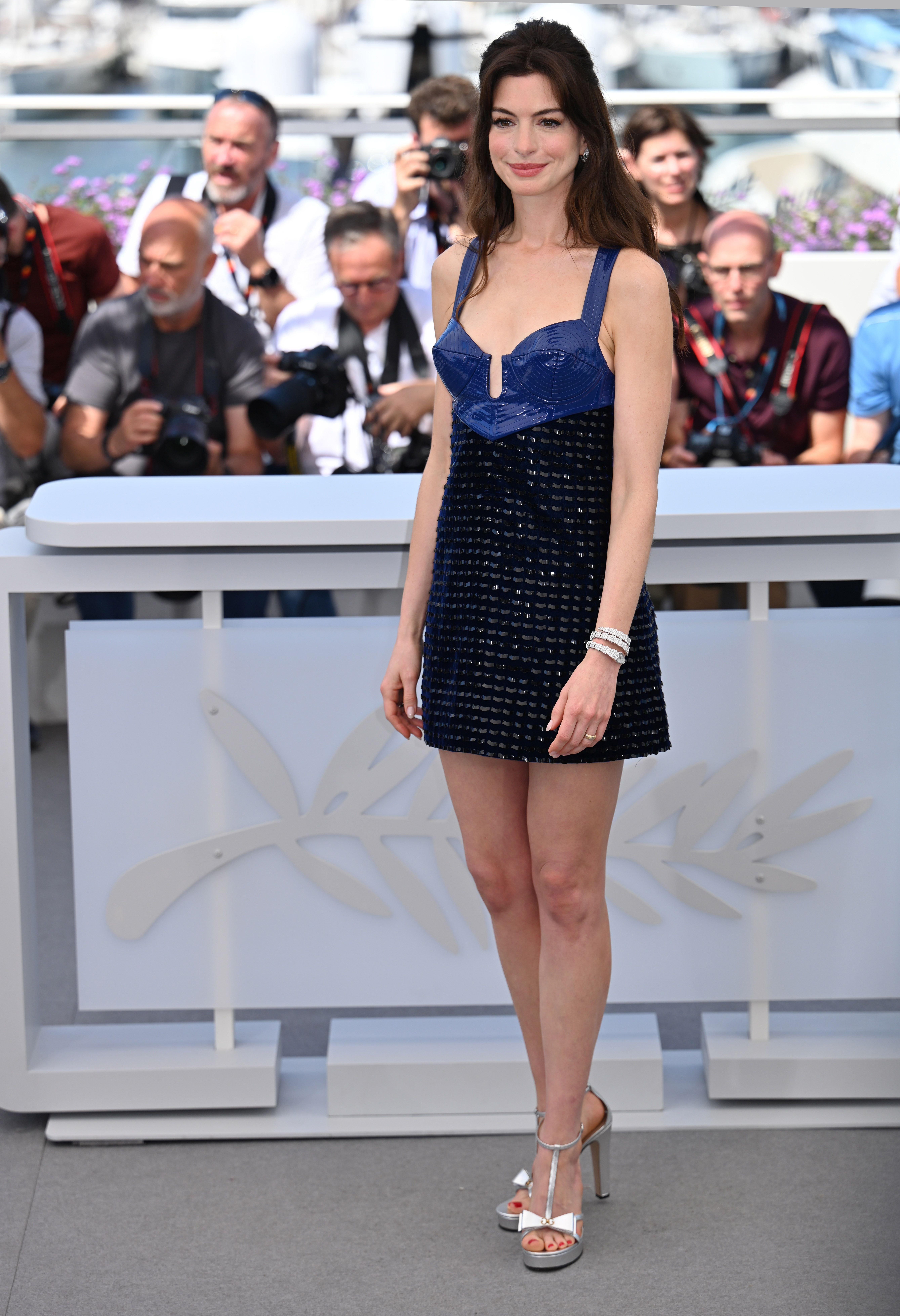 The gallery showcased a variety of looks, from tapered pantsuit to evening cocktail dress. Anne opened, going all foxy and futuristic as she posed, wearing a leggy and black latex trench coat while seated. Further images showed the A-Lister flaunting her fit frame in a white shorts and shirt look from designer Dolce & Gabbana, also rocking high-end diamonds from Bulgari.
The post was, throughout, tagging brands, ones also including Valentino and Dior. In one photo, Anne wowed while seated on the floor, flaunting her curves in an embellished and gorgeous black minidress. She even went for a falling-off-the-shoulder finish to really up the ante.
Thanking 'Elle' For The Occasion
In a caption, The Devil Wears Prada star wrote: "I am so proud to have been one of Elle Magazine's 2022 Women in Hollywood. I am also very grateful that this Alaïa and I found each other at last.Thank you Nina Garcia and Sharif Hamza!!"
"If it's possible you are getting more beautiful with age. You look incredible," one fan replied. Anna joins the list of stars hovering around 40 and still managing to look incredibly youthful - Kim Kardashian and Mila Kunis are just two.
Article continues below advertisement
Looking Back On It All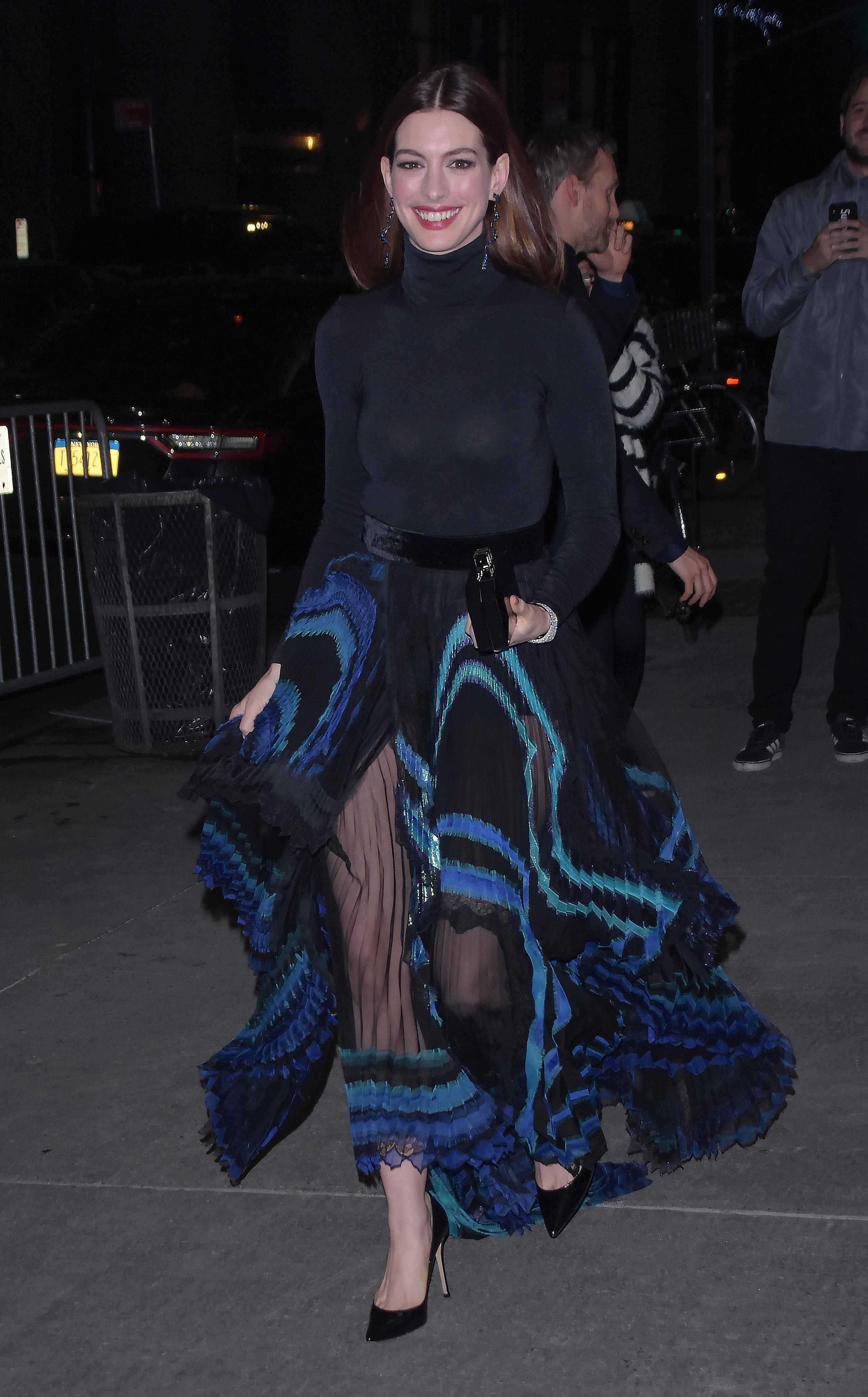 Elle gave Anne a full feature, one documenting the star's career highs and also seeing her admit to some insecurities.
"In the beginning of my career, I was so worried about messing up that I missed a lot of great moments because I was so stressed out. I'm at a point in my life now where I know having a first time at something remarkable like that—it's the only time it ever happens," Hathaway stated.
Fans Love Her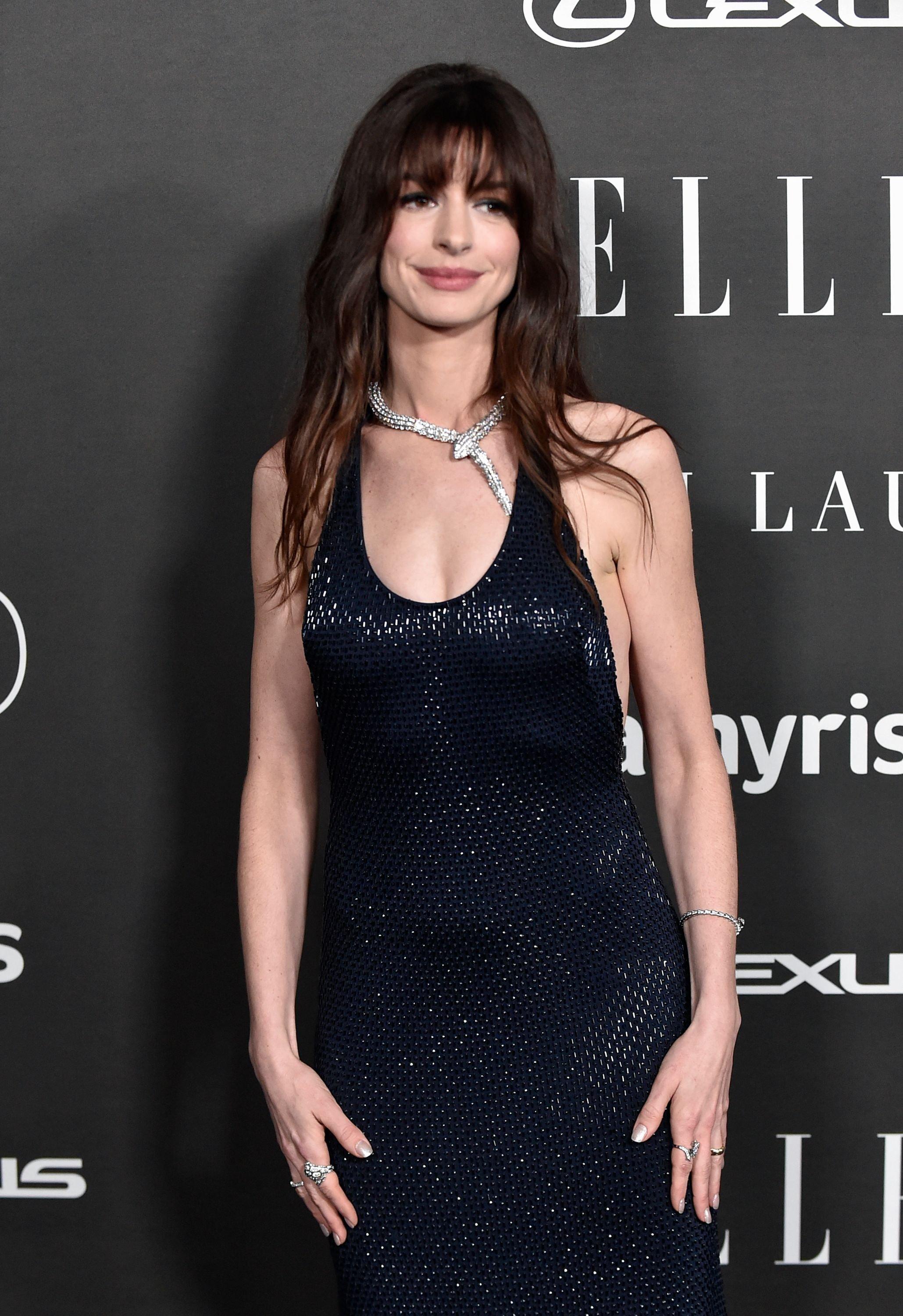 Anna is followed by over 22 million on Instagram. For more, give her account a follow and watch out for her November 12 birthday!