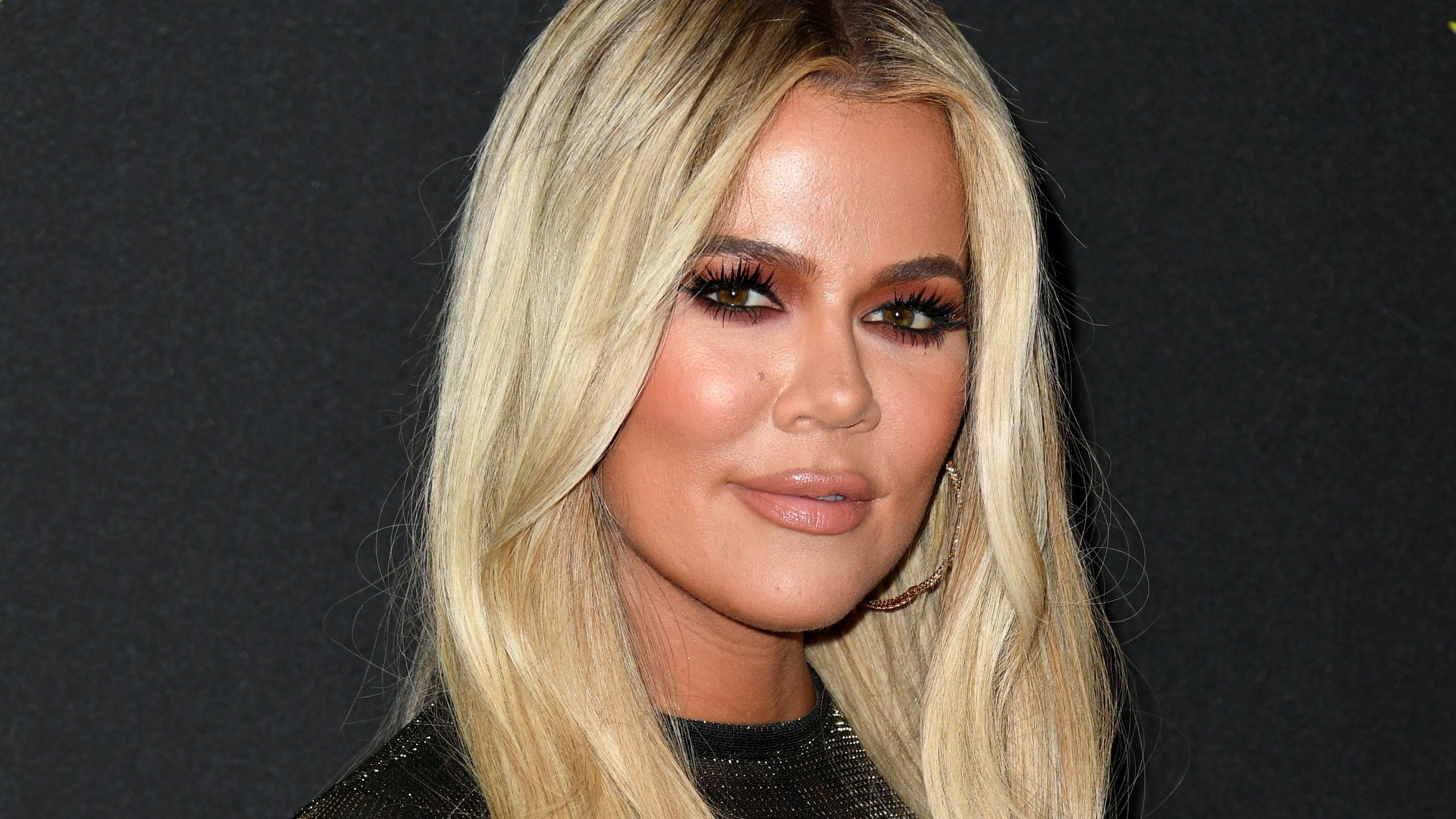 Khloe Kardashian Shows Off Her Fit Figure In SKIMS Bodysuit
Khloe Kardashian is stunning as she flaunts her 2022 weight loss in a skintight SKIMS bodysuit. The 38-year-old reality star and clothing designer opted out of promoting her own Good American brand in a recent Instagram share, instead showing support for sister Kim Kardashian's label. Khloe updated her account shortly before the weekend while going for a skintight finish, drawing big-time attention to her recent weight loss. The blonde has been making headlines this year for slimming down as she also tones up.
Article continues below advertisement
Stunning In Tight Look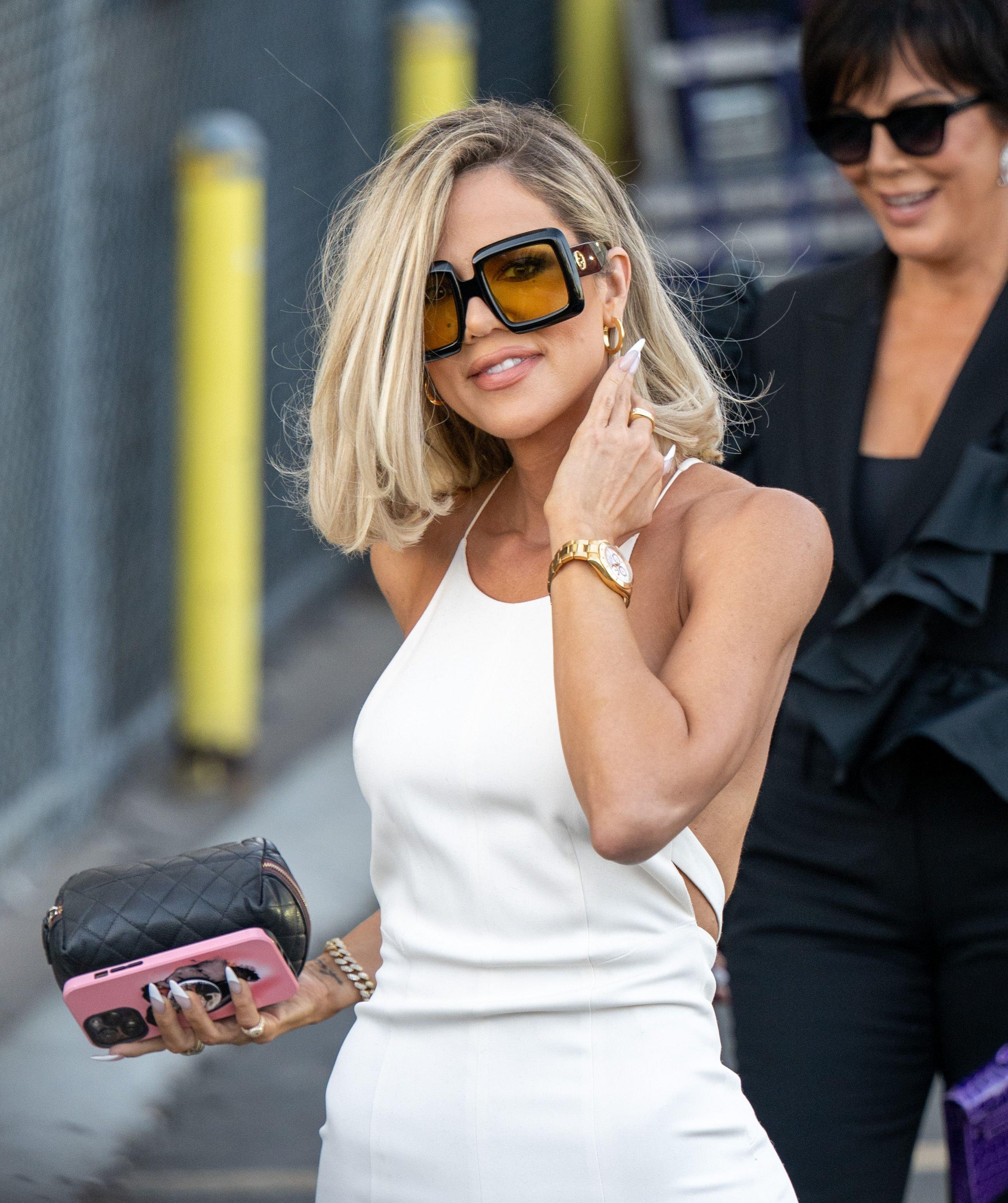 In a gallery of images, Khloe sizzled as she posed in a shiny and pale purple bodysuit. Despite covering up her legs, the Hulu star flaunted her ripped frame and curves as she added edgy heeled boots, posing by a ladder.
Khloe's sleeveless one-piece highlighted her gym-honed arms and shoulders, but it was glam vibes too as she wore a full face of makeup, plus her long blonde locks worn down. She accessorized her look with a little bling, going for a chunky diamond necklace.
Asking Instagram Not To Ban Her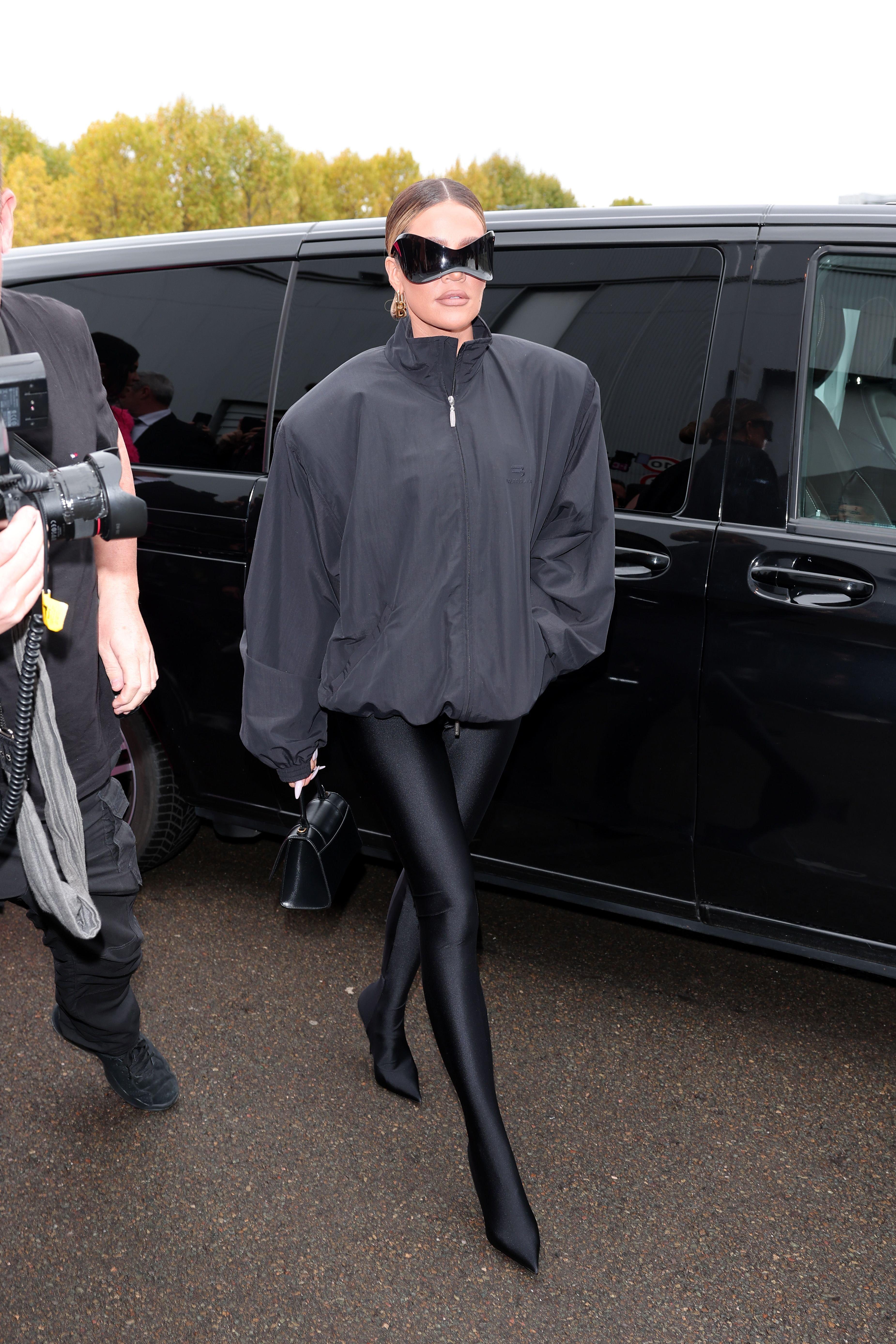 The latest from Khloe comes via a racy look she wore to promote 43-year-old sister Kourtney Kardashian's new Lemme wellness brand. Khloe wore a see-through top that showed some chest and is now asking the social media platform Instagram not to shut down her account because of it.
"By the way, these are not my nipples. These are nipple covers. Everyone, stay calm. Instagram, don't ban me. Carry on. Nipple Covers," she said.
Article continues below advertisement
Considering A Boob Job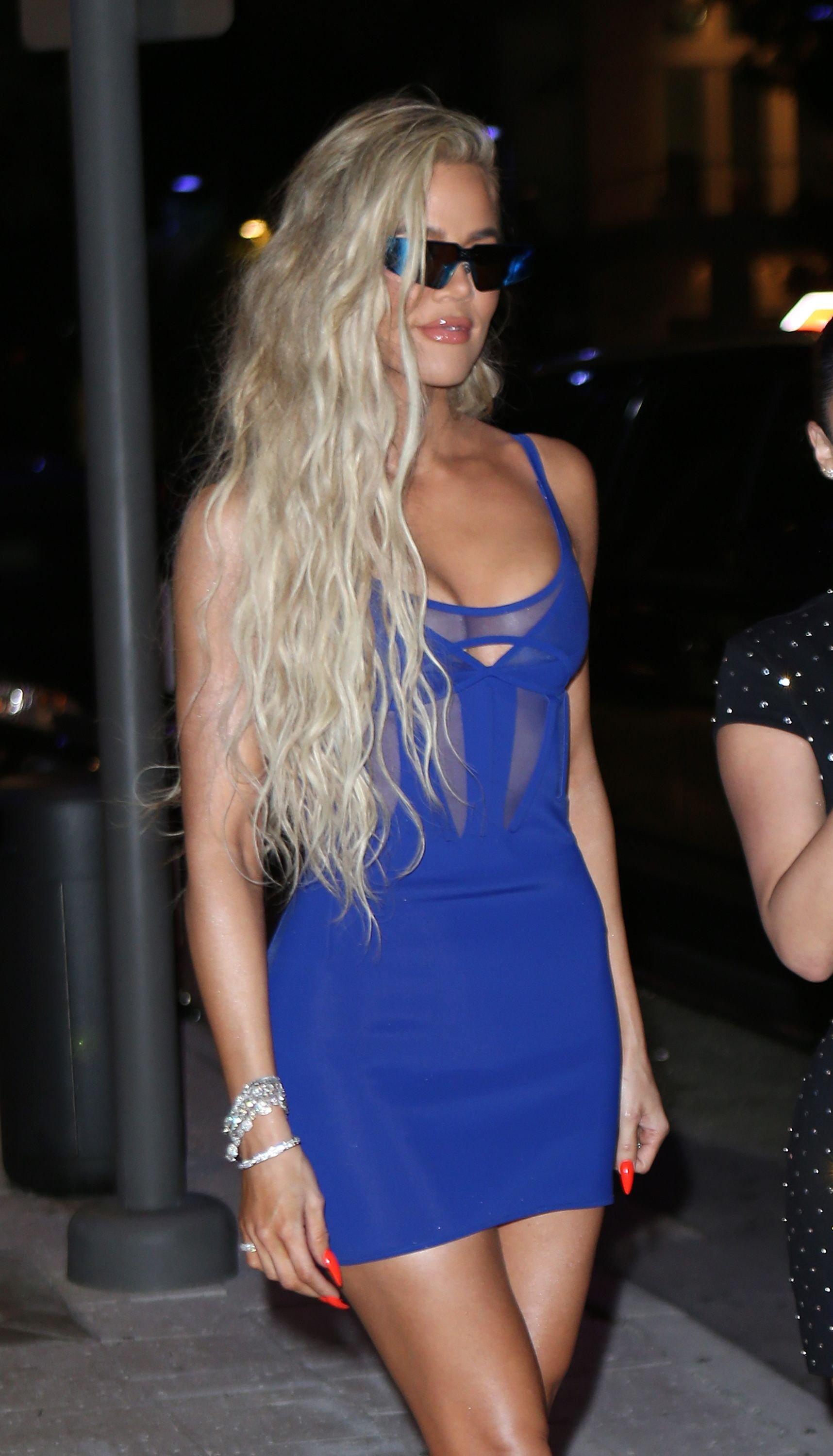 The mom of two, this year welcoming her second child via a surrogate, has also been talking about considering plastic surgery to enhance her chest. On a recent episode of The Kardashians, Khloe said:
"I am really contemplating getting my boobs done - it is something I think about all the time." When mom Kris Jenner joked about joining her daughter, Khloe said: "I am wearing a latex top with a bra top so they look great right now. And I wish they looked like this all the time. I just want a fuller - like, when you see me in a bikini, I don't have cleavage. Like, my sisters have ample cleavage!"
Admitting Nose Job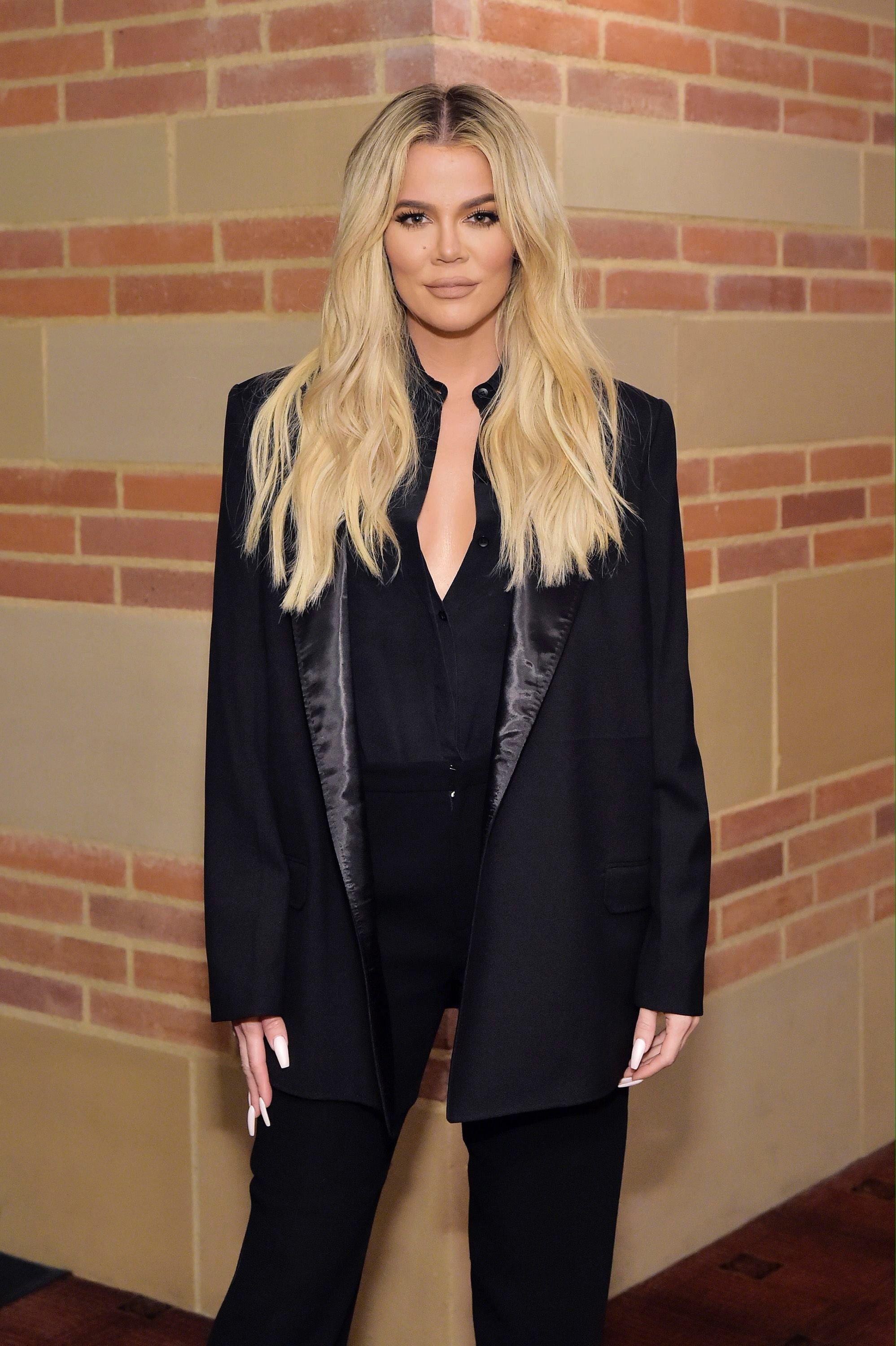 Khloe has finally admitted to having a nose job after months of speculation as fans commented on her narrowed nose. Meanwhile, sisters Kim and Kylie Jenner continue to deny allegations that they've gone under the knife.