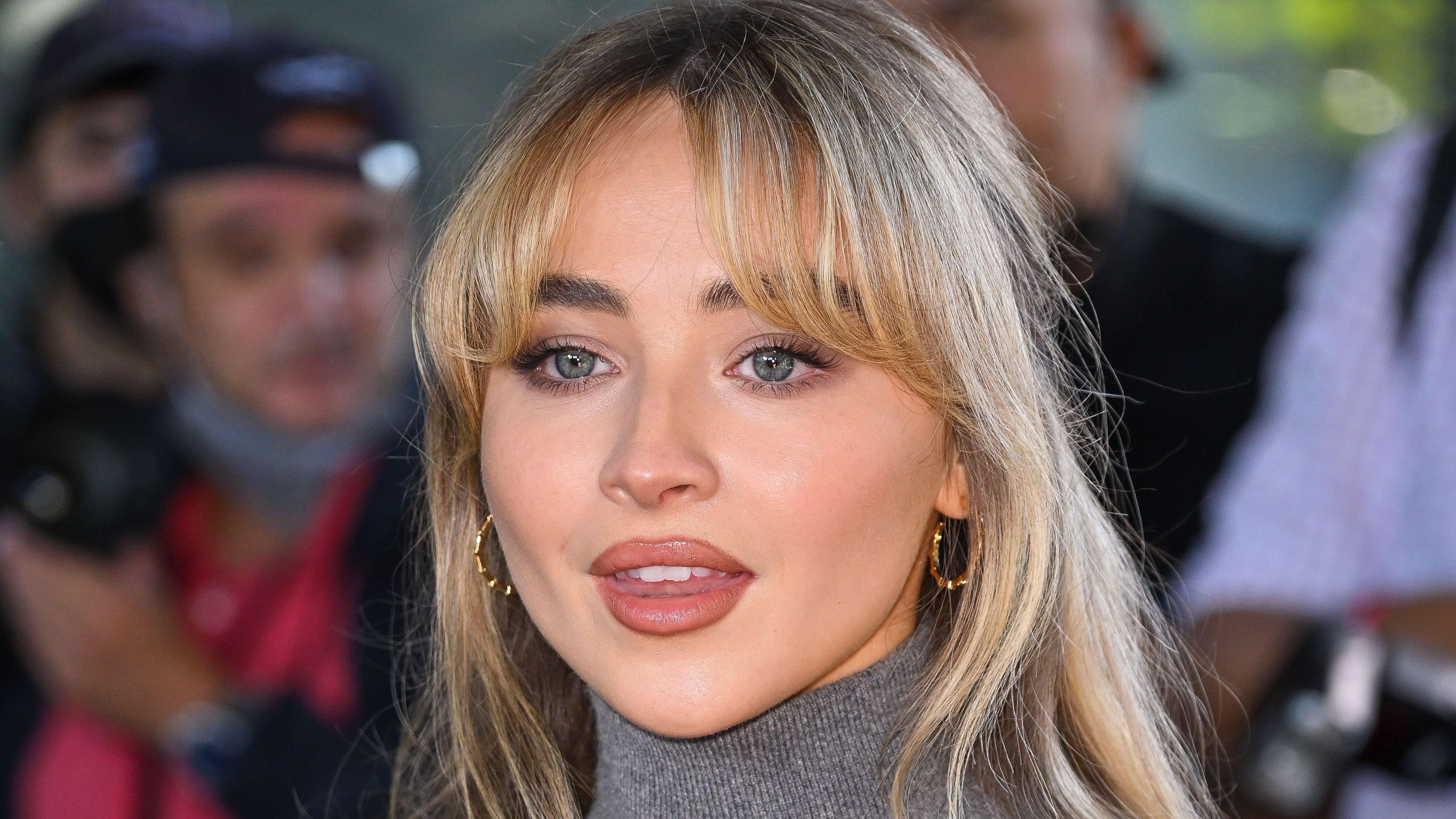 Sabrina Carpenter Stuns In Sheer Lace Set
Sabrina Carpenter had fun celebrating with French fashion brand Giambattista Valli yesterday. The 23-year-old joined her fellow singers, Kelsea Ballerini and Amber Mark, at Caviar Kaspia in Los Angeles for a private dinner.
The album came out in July to critical acclaim and widespread positive reception. Carpenter's capitalizing on the response and using the tour as an additional promotion. The event was a quick detour from her Emails I Can't Send tour around America.
Article continues below advertisement
Dinner With Giambattista Valli And Friends In L. A.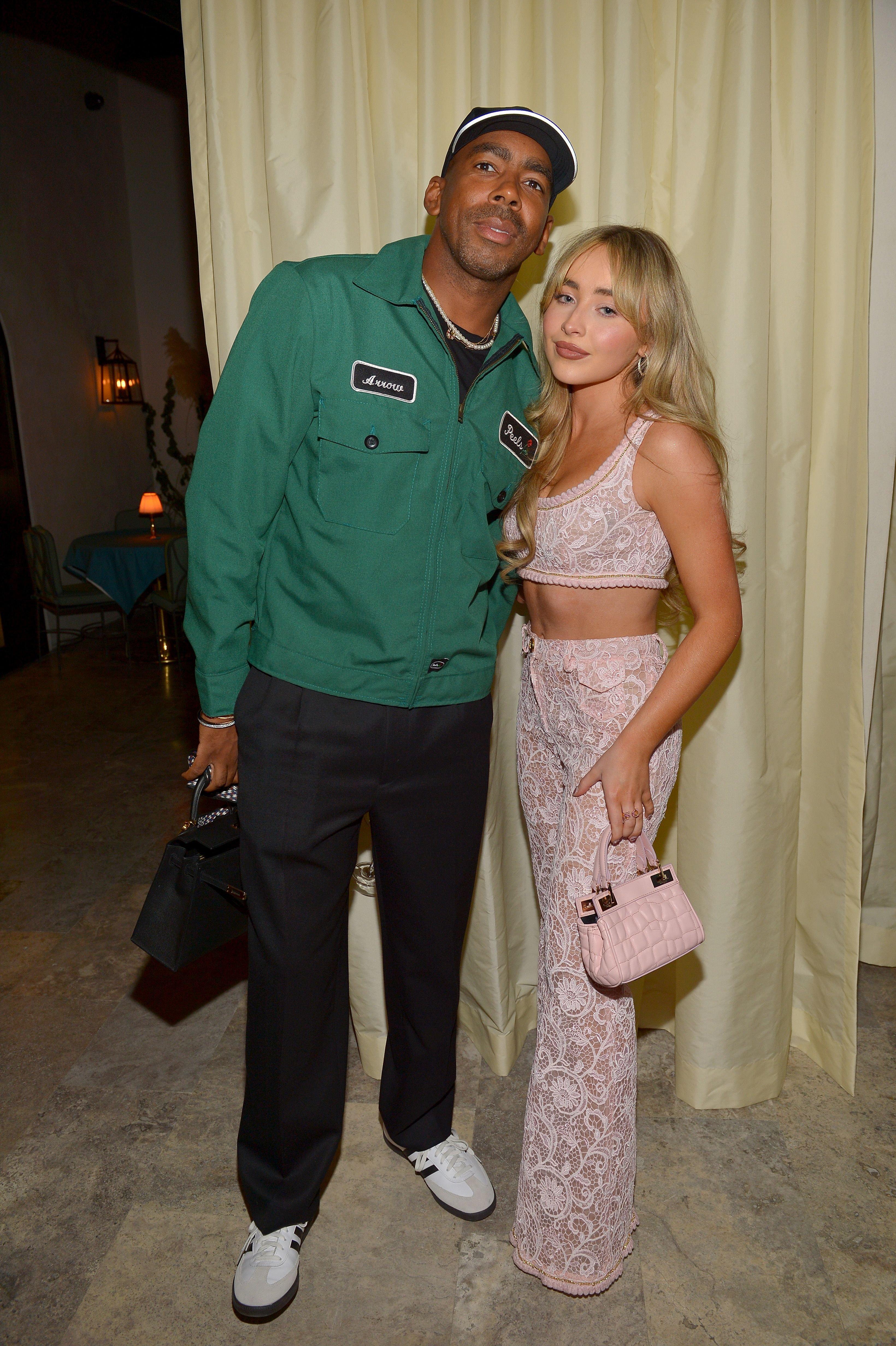 Carpenter wore a blush pink lace two-piece outfit to the dinner. It consisted of a cropped top teasing her cleavage and a toned midriff with matching high-waist flared legs pants.
She topped the outfit with a mini tote purse also in blush pink and matching stiletto sandals barely visible past the pants' hem. The singer wore her blonde hair in a bouncy curl with light bangs framing her lightly made-up face.
Ballerini matched her in a draped blush mini-dress paired with black tights and stiletto ankle pumps, while Mark chose darker shades of pink.
Unwinding With Michael Kors Before Touring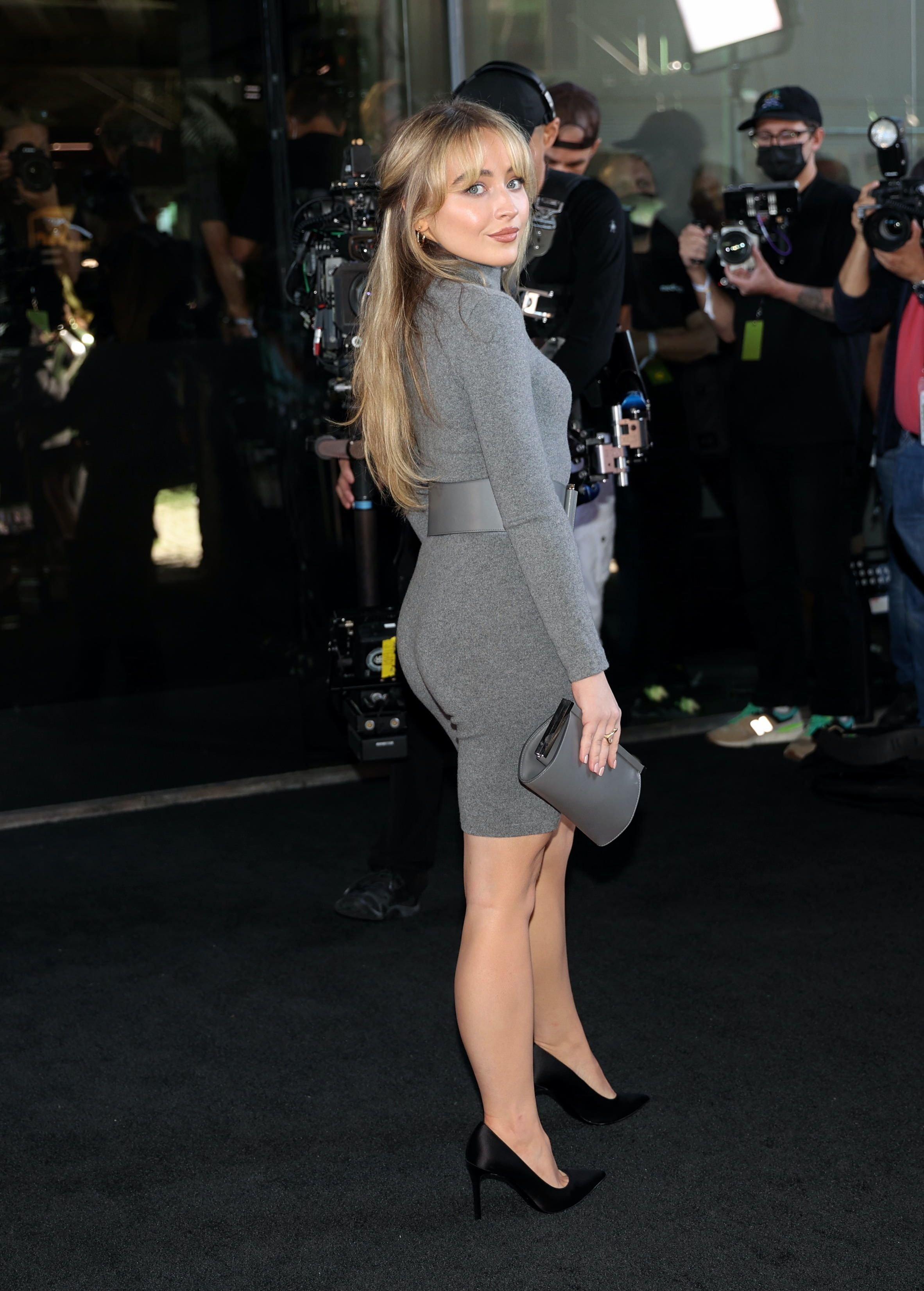 Before embarking on the tour, Carpenter attended the Michael Kors fashion show in another type of figure-flattering outfit. She chose a covered turtleneck bodysuit (with biker shorts instead of pants), long sleeves, and a bold buckle belt.
The outfit accentuated her curves and showed her toned, long legs clad in black satin stiletto pumps, and she carried a grey clutch purse. Carpenter wore her dark blonde hair down in a breeze-blown wave with bangs.
Article continues below advertisement
Her Most Successful Album Yet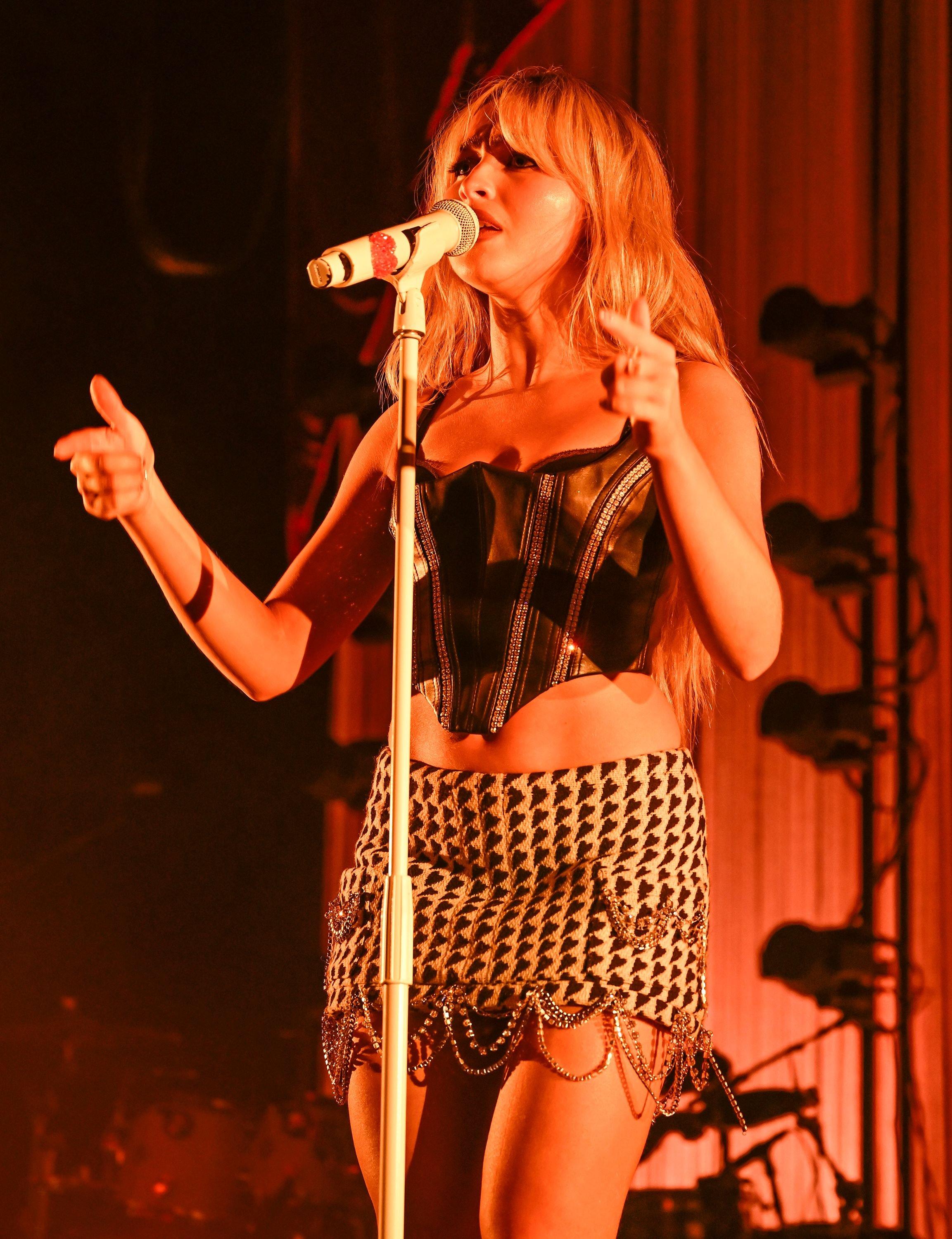 Emails I Can't Send gave Carpenter her highest chart entry on the U.S. Billboard Hot 200 at 23. She also received more accolades abroad, including 27 on the New Zealand Chart, 76 on the U.K. album Charts, which were her first ever entries in the countries, 44 on the Australian Albums Chart, and 55 on the Canadian Album charts, which was her second entry.
Carpenter also got a spotlight column on the Recording Academy Museum's page.
First Leg Of The Tour Ends Today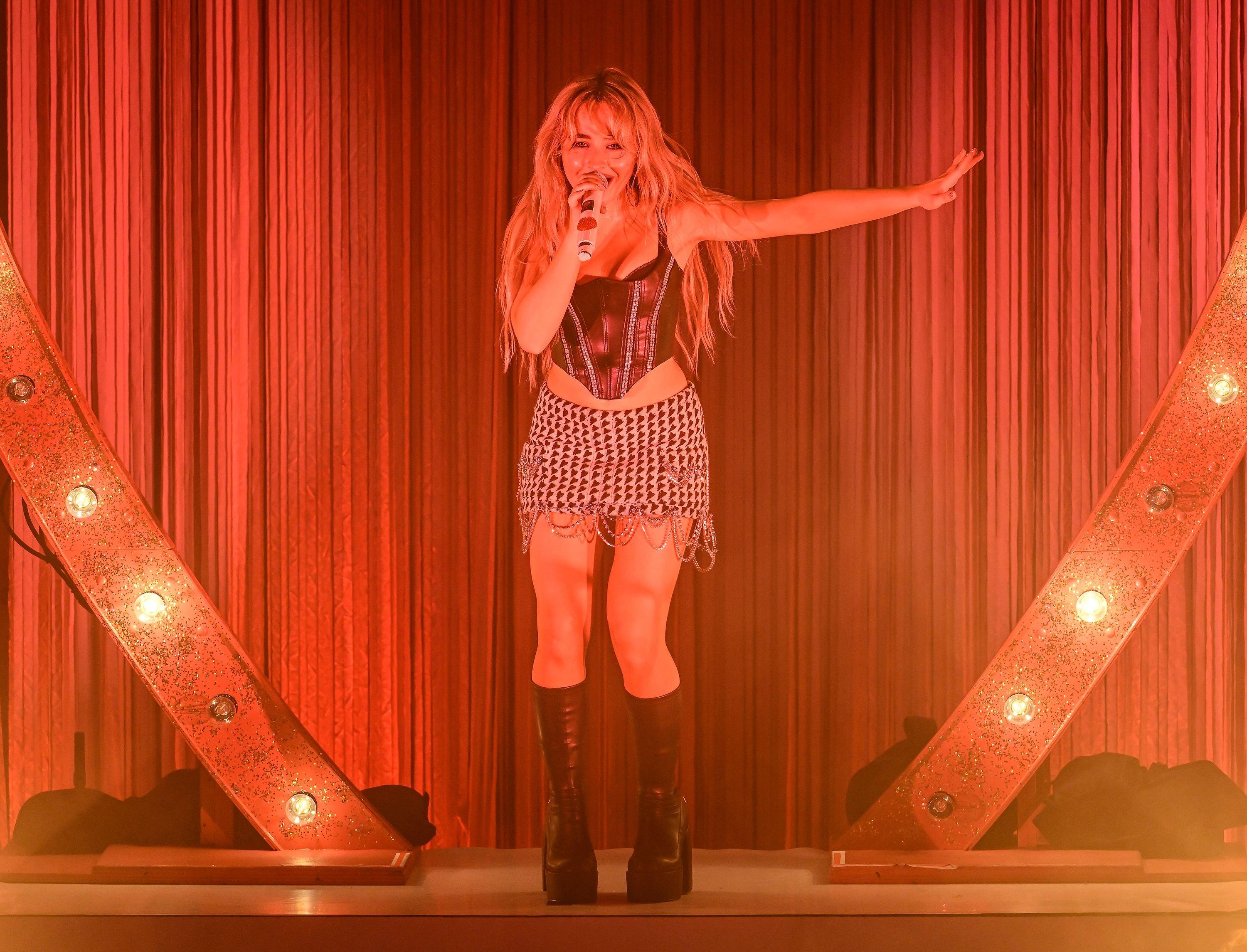 Carpenter's tour started on September 29 in Atlanta and would end today in Orlando, Florida, after 13 shows across North America. According to the singer, there'd be additional dates for a second leg, possibly outside the country.
Her tour fashion has also been a sight as the singer tried out new hairstyles, including pigtails, a skinny ponytail, and a wet hair look. Carpenter's outfits have also been diverse, from sheer dresses to mini skirts and skimpy two-pieces.