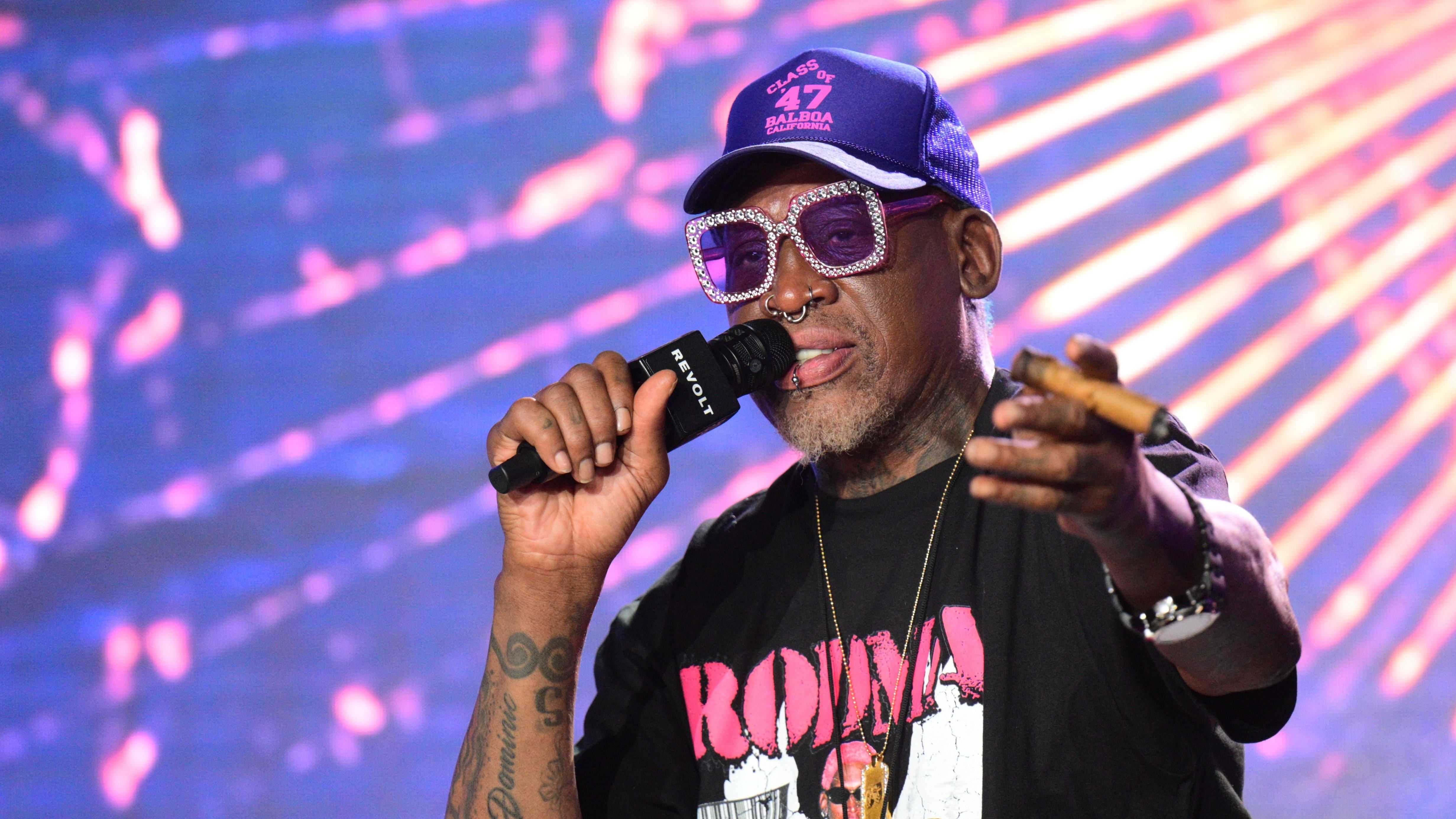 'He Was Crying So Hard': Dennis Rodman Once Begged His Friend For Help When He Hit Rock Bottom
It's not a secret that Dennis Rodman isn't like most of us. But behind that larger-than-life persona and all his eccentricities, 'The Worm' was also a shy and struggling man with no father figure.
He had a tough time growing up and didn't even get into basketball until a late age. He bounced around from job to job, was kicked out of the house, and didn't have a clear direction in his life.
Article continues below advertisement
The Pistons Saved Him
Basketball eventually became Rodman's salvation. Then, he made his way to the NBA as a fearless rebounder and defender, with coach Chuck Daly taking him under his wing and becoming the closest thing he ever had to a father.
Unfortunately, his relationship with Daly was short-lived, as the Pistons decided to fire the famous coach. Then, Rodman spiraled into self-destructive habits, drinking and staying up late, and wandering the streets.
Meeting A 'Friend'
Then in 1993, during a failed stint with the San Antonio Spurs, Rodman met Dwight Manley, who'd go on to become a close friend and agent.
Manley was just what Rodman was looking for at that time in his life, an eccentric guy to party with and make some deals with. Manley kind of filled in for Chuck Daly as another father figure, but eventually, time proved that he wasn't that much of a friend.
Article continues below advertisement
Rodman Hit Rock Bottom
Rodman felt abandoned by Manley after he moved in with his girlfriend and the self-destructive habits showed up again.
In an interview with The New York Times' Stephen Rodrick, Manley revealed that Rodman reached out to him, begging him for help:
"We went into the back and he told me, 'I'm going to lose everything — please, please help me.' He was crying so hard, the snot was pouring out his nose. I told him to make the first step, to call me, but he never did. He's just a shadow of what he was. It breaks my heart, Rodrick wrote.
-
Getting Back On Track
Fortunately, Rodman caught a major break when the Spurs traded him to the Chicago Bulls. There, he joined Michael Jordan and Scottie Pippen to win three NBA championships and become one of the most popular players in NBA history.
Rodman is widely considered the greatest rebounder of all time and one of the most prominent, versatile, and physical defenders to ever live. He's also a five-time NBA champion and his contributions on the court made him a part of the NBA's 75th-anniversary team.