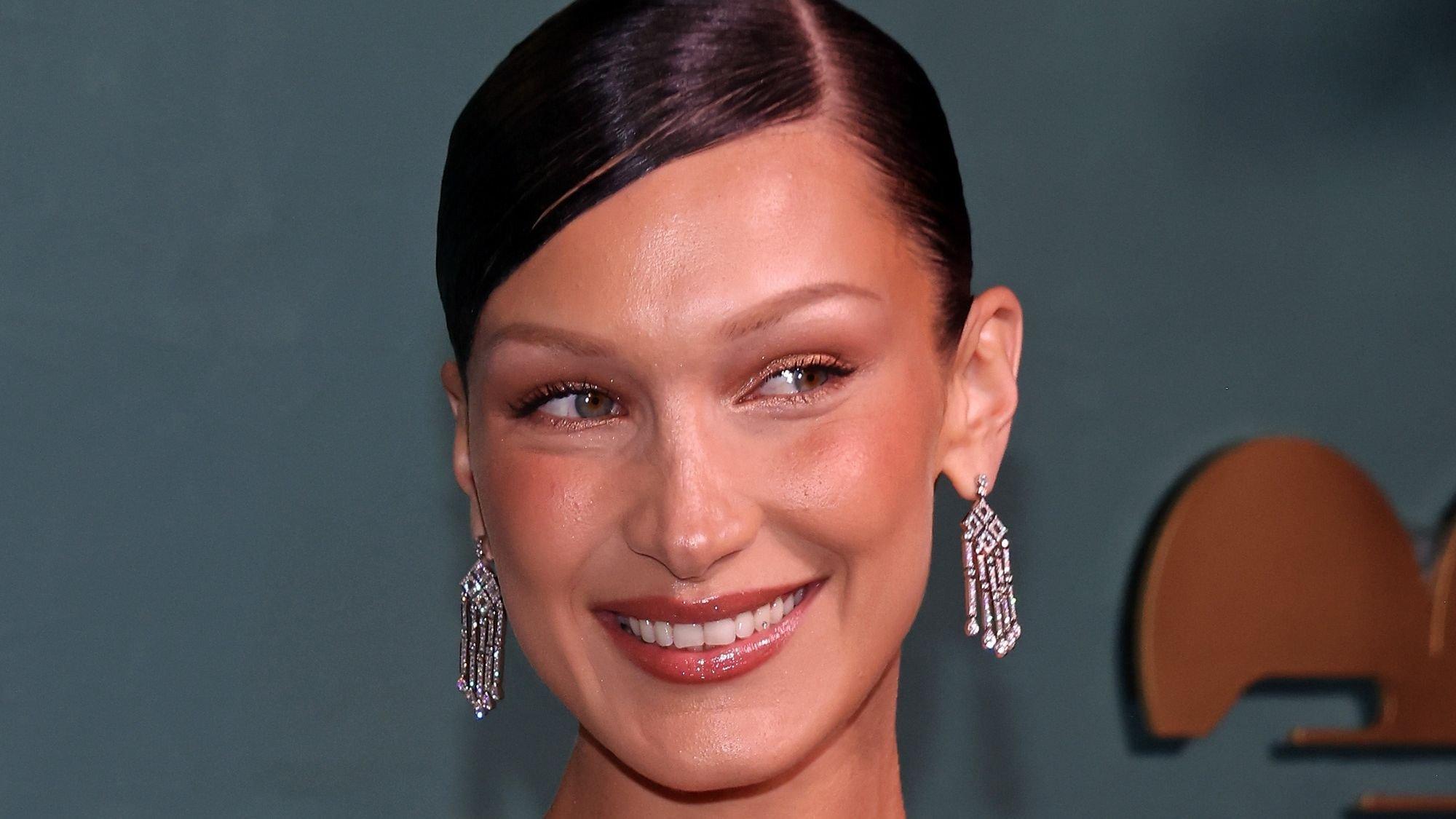 Bella Hadid Wears Nothing But A Crystal Corset In Swarovski Shoot
Bella Hadid set herself apart from her peers during Paris Fashion Week as she walked over 21 runways and slayed every look. The supermodel proved she deserves her spot in her chosen field, not because of her privileged background.
From wearing sheer outfits to layered figure-hiding outfits, Hadid proved she could rock anything. This time, she's made noise by joining the elite Swarovski models posing in nothing but the precious stones like Rihanna before her.
Article continues below advertisement
Maximalist Glamour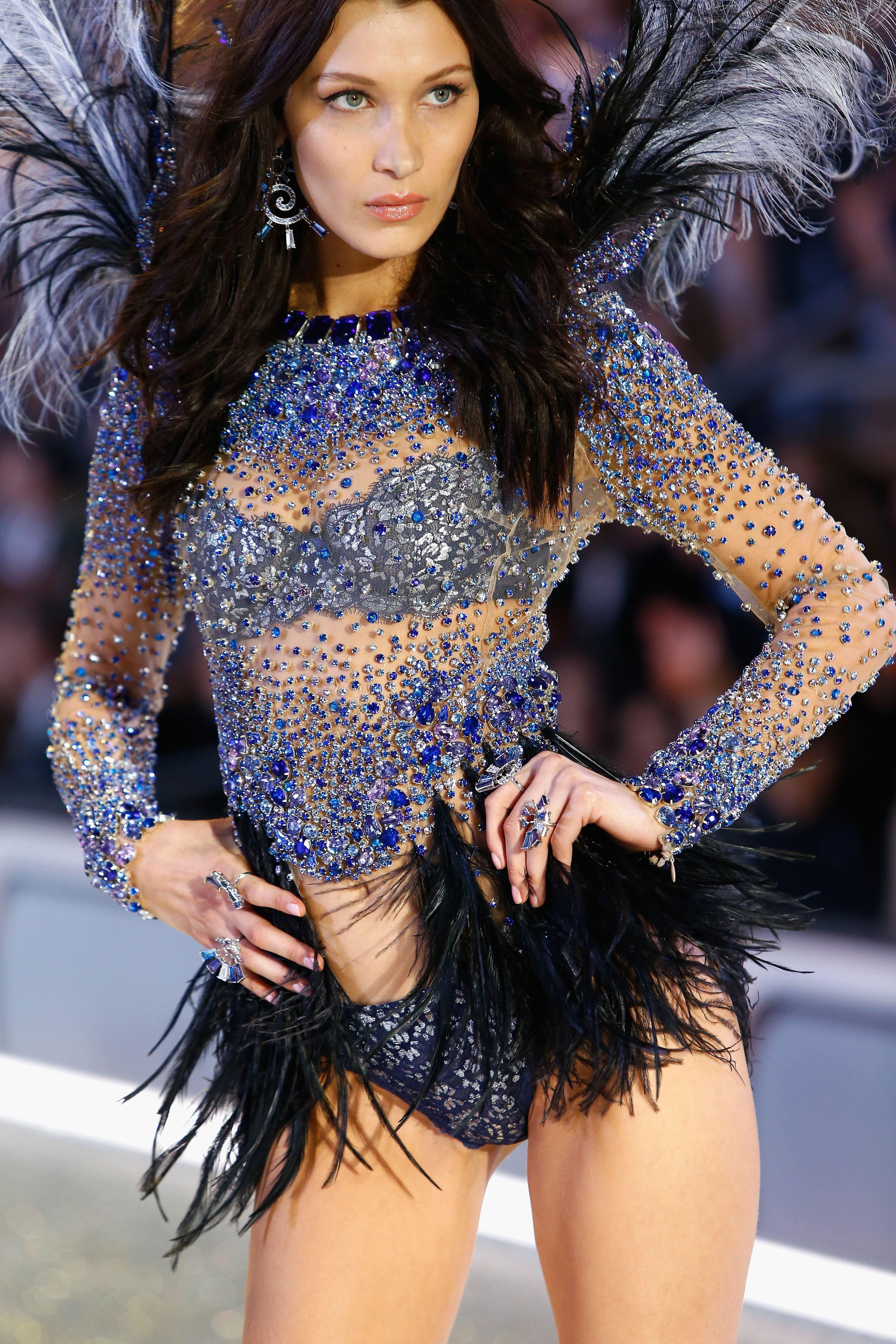 This year isn't the first time Hadid dripped in Swarovski's crystals, as she once wore Victoria's Secret underwear encrusted in shiny stones. The model joined the jewelry house for its Fall campaign promoting Maximalist Glamour.
Hadid posed in a bodysuit made of Swarovski crystals shaped like stars and accessorized with matching ear cuffs and multi-layered necklaces. She styled her black hair in a sleek style highlighting her sparkly look with a printed green ribbon headpiece.
Her outfit had two messages, "Ignite Your Dreams" and "Open the Wonder."
Perfect For The Holiday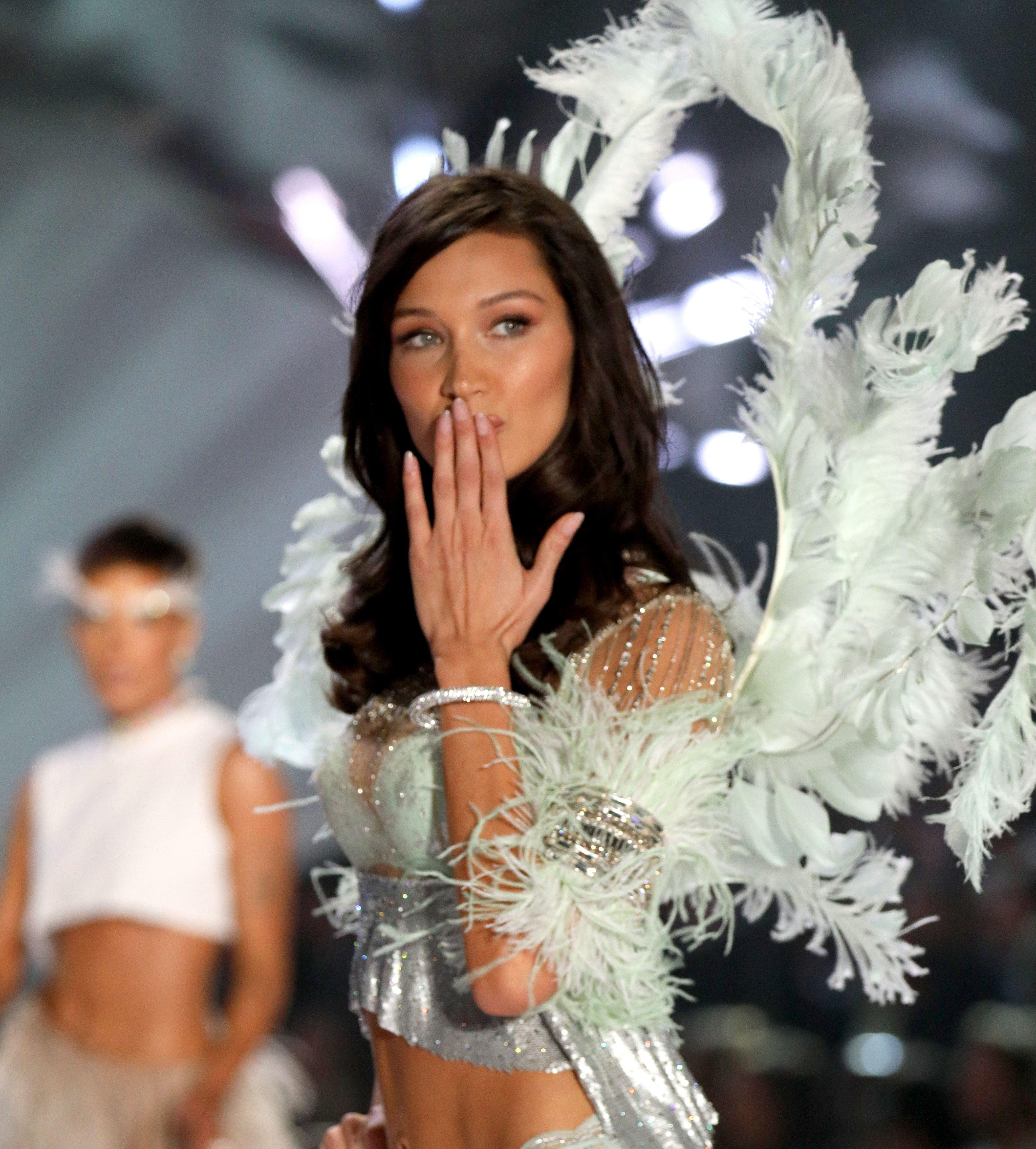 The campaign comes in time for the holidays, where gifting is the order of the day. In more videos promoting the shiny jewelry in the collection, Hadid entered a fun box and unveiled the many crystals lying around and in containers.
For this bit, she changed into a skintight catsuit with a bold bow on the back and a single sleeveless hand. Maximalist Glamour by Swarovski contains five colorful octagon boxes containing shiny new jewelry.
The pastel shades are powder blue, seafoam green, canary yellow, white, and blush pink.
Article continues below advertisement
Wrapped In Crystals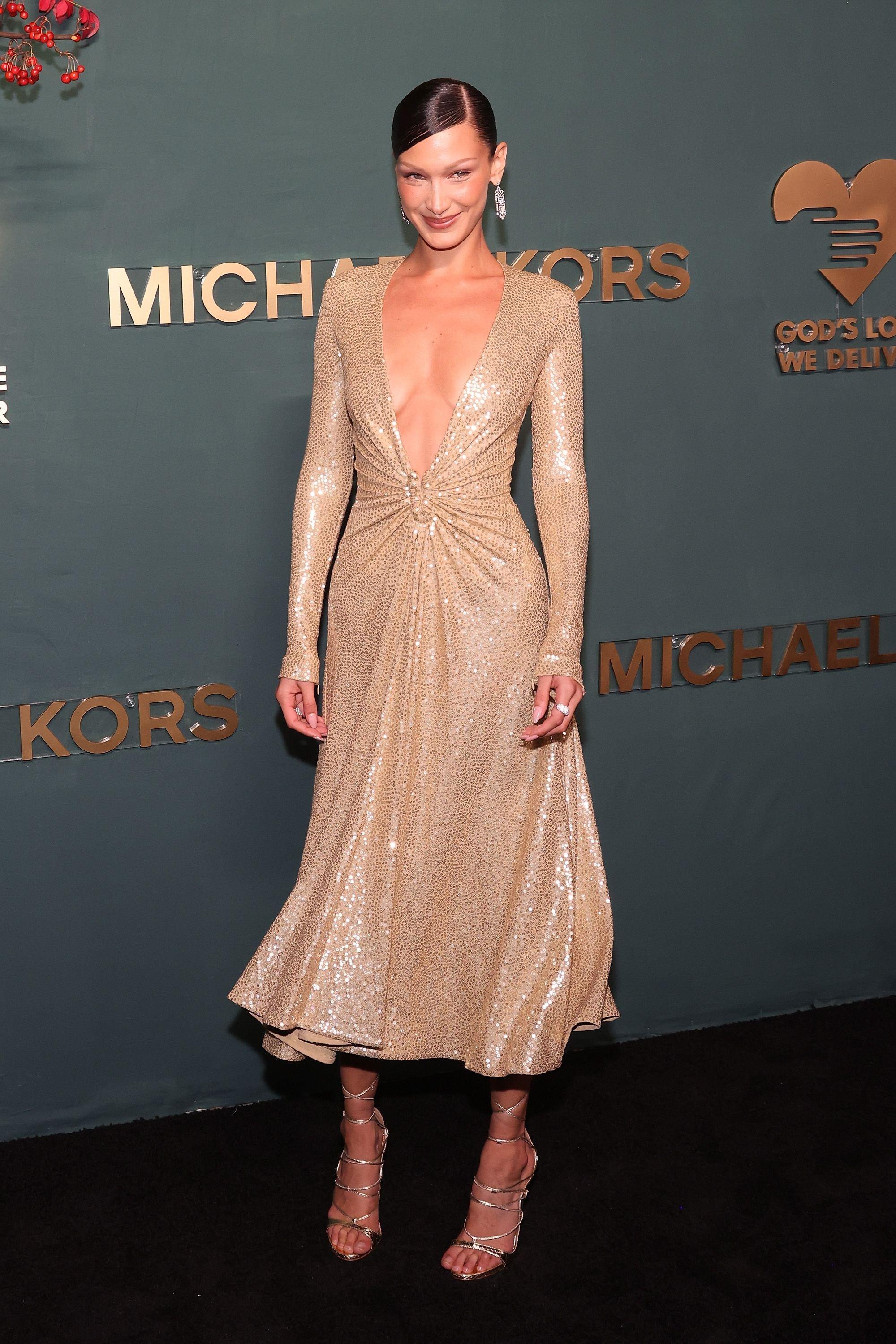 Close inspection of her catsuit shows that it's a transformative design as Hadid could move the bold bow to the front.
It also showed the wide diagonal cutout on her chest hidden behind the bow in the front. Then her jewelry also included a belted made entirely out of Swarovski crystals.
Iconic photographers Mert Alas and Marcus Piggot were behind the lens delivering clean and shiny shots befitting the jewelry house.
A Humanitarian At Heart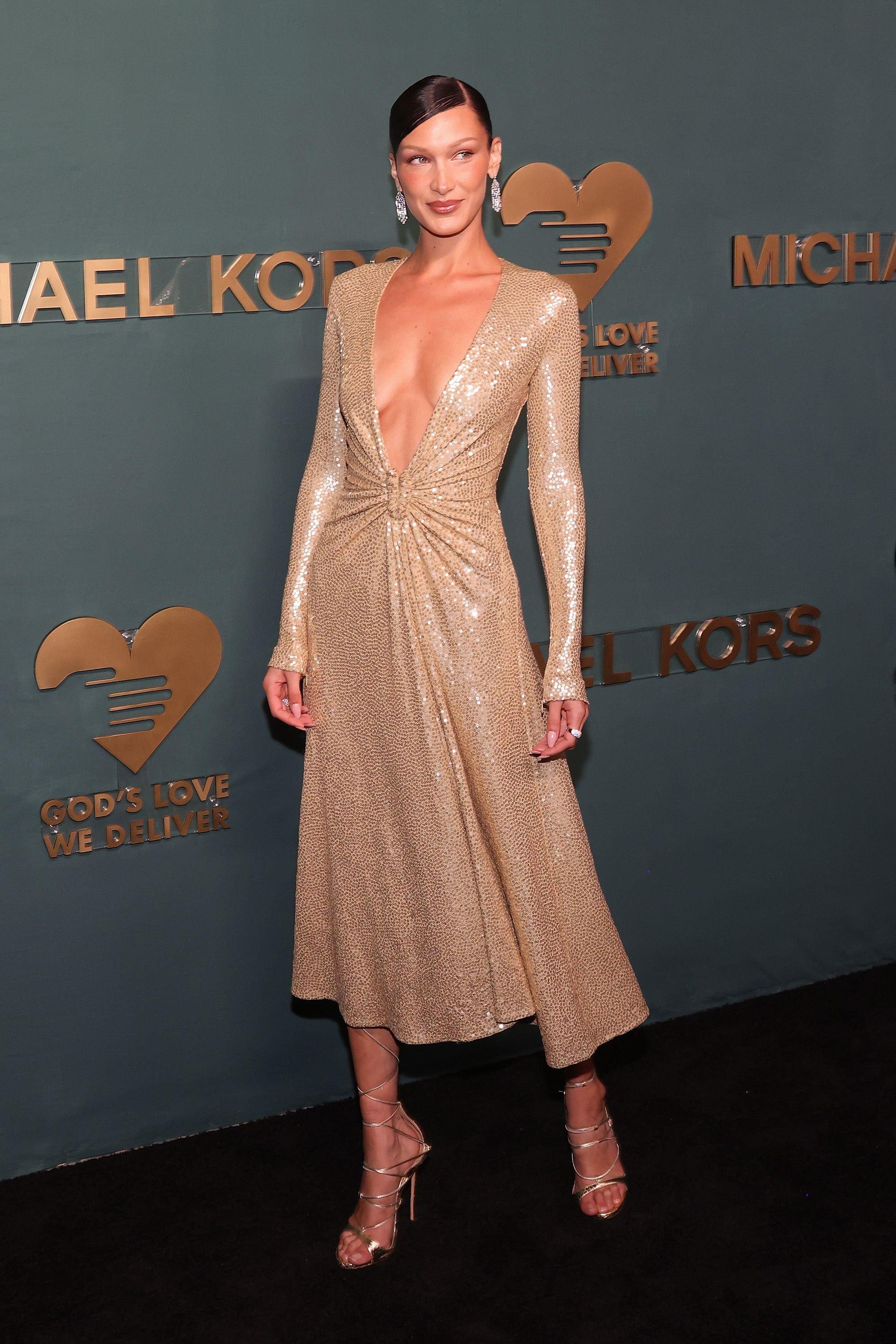 Hadid is more than a pretty face and body, as proven by her humanitarian work. Michael Kors recognized this attribute by giving her the award for Mental Health Advocacy on Tuesday, 18th October 2022.
The supermodel received her award in a gold knee-length dress with a plunging neckline. Hadid also partnered with Kors' foundation, God's Love to feed the hungry. She wrote a lengthy appreciation via Instagram. Here's an excerpt below:
God's Love will now provide meal delivery and nutrition counseling to people suffering from a range of mental health diagnoses, including anxiety, depression, bi-polar disorder, schizophrenia and substance abuse conditions.
-