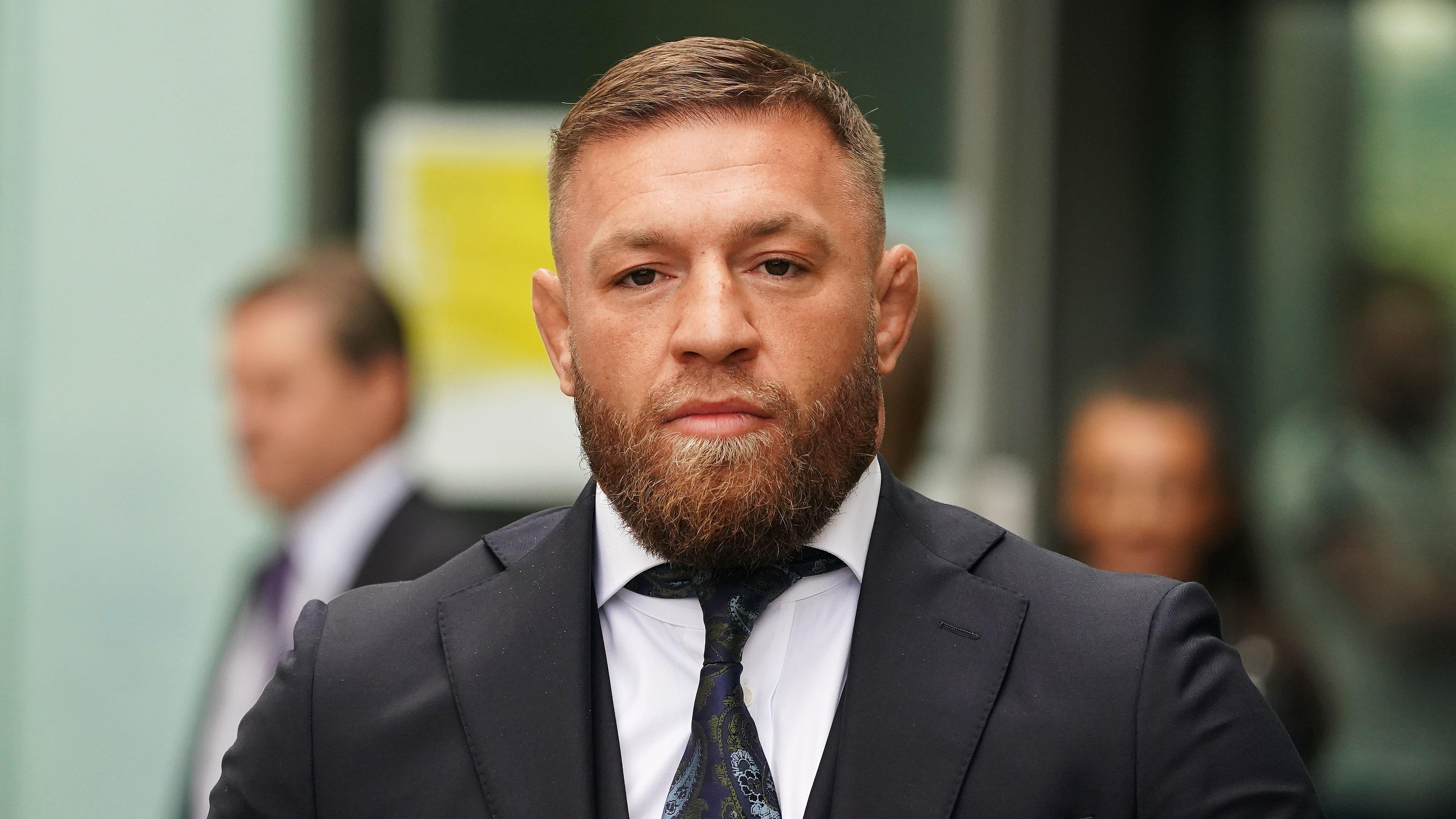 Conor McGregor Reacts To Upcoming Oliveira V. Makhachev UFC Title Fight
The next lightweight champion will be decided at UFC 280 between Charles Oliveira and Islam Makhachev. On Saturday's UFC on ABC 3 broadcast, the promotion made the vacant championship match announcement. The winner of the lightweight championship between Charles Oliviera and Islam Makhachev was, however, predicted by former UFC two-division champion Conor McGregor on his official Twitter account early Wednesday. When he fights Makhachev on the Oct. 22 card at Etihad Arena on Yas Island in Abu Dhabi, Oliveira will try to reclaim the belt he dropped in May while weighing in.
Keep reading to find out more.
Article continues below advertisement
Making Preparations For A Major Comeback
When he rejoins the UFC, Conor McGregor will concentrate on competing at welterweight.
Since breaking his leg during his trilogy fight with Dustin Poirier in July 2021, McGregor has not competed. He has been mending his leg and preparing for his "legendary comeback." The Irish star claims that when he does make a comeback, he will "definitely" be competing at welterweight.
Conor McGregor has experience competing at welterweight, having faced Nate Diaz and Donald Cerrone while weighing 170 pounds. He has also gained weight during his time off, making the process of going from heavy to light much more difficult.
His Prediction
The former two-division UFC champion predicted that Oliveira would win the fight that night in another of his infamous "Mystic Mac" predictions. McGregor revealed that he sees the Brazilian fighter winning the fight "easily" in response to fans' questions on a #AskNotorious Q&A on Twitter.
For some of his enormous UFC predictions in the past, McGregor has earned the moniker "Mystic Mac." In one of the most instances, he said during a pre-fight Q&A that he would finish Dustin Poirier in the first round of their fight at UFC 178.
Article continues below advertisement
Conor McGregor's Comeback Will Start At Welterweight
Conor McGregor will compete at welterweight in his comeback fight, but it's still possible he'll drop down to lightweight later on and take on Charles Oliveira. But first, he must continue his rehabilitation before anything.
As previously mentioned, McGregor recently suffered back-to-back defeats to Dustin Poirier, the second of which resulted from a broken ankle. His first fight following his TKO victory over Cerrone, which marked his return to the Octagon following his submission loss to Khabib Nurmagomedov, failed by defeating the opening contest.
Michael Chandler And Charles Oliveira Want To Fight Conor
Who wouldn't want to take on Conor McGregor in the hopes of earning a considerable payday while competing against the UFC's top spectator?
Michael Chandler would love to. After McGregor defeated Tony Ferguson at UFC 274 in May, the lightweight contender called out McGregor. There is a waiting list for who will fight McGregor because Charles Oliveira has also declared his intention to fight McGregor rather than Islam Makhachev because he believes McGregor is "putting the money in my bank account."