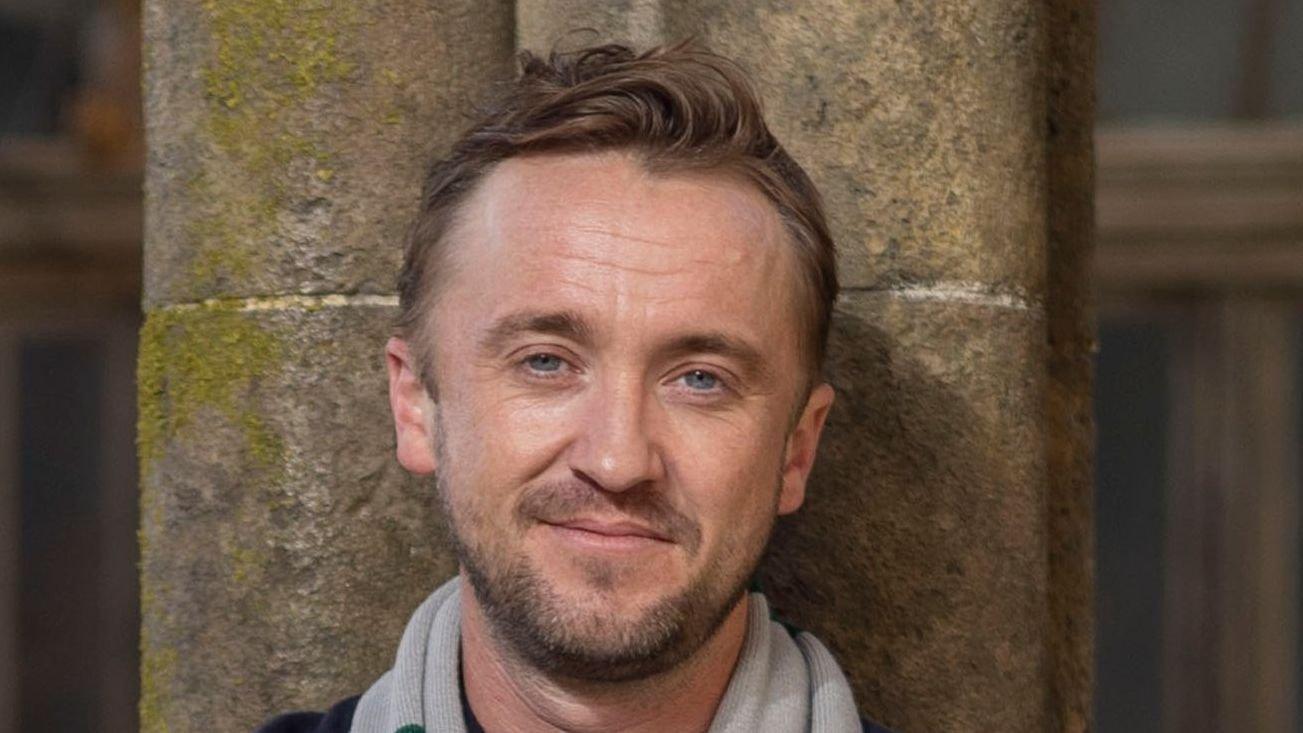 'Harry Potter' Star Tom Felton Speaks Out About J.K. Rowling Controversy
Harry Potter star Tom Felton has weighed in on the controversy surrounding the franchise's creator, J.K. Rowling. Tom is famous for portraying the ill-mannered Slytherin, Draco Malfoy, in the Harry Potterfilm series. The movie's fans remember Tom's character for his blonde hair and dislike for Harry, whose character was portrayed by Daniel Radcliffe.
Although Harry Potter is a famous and much-loved movie, its creator, Rowling, found herself in the news for the wrong reasons in 2020. The renowned author shared controversial tweets about transitioning from one sex to another. In one of her tweets, Rowling pushed against using inclusive language related to transgender women. She implied that transgender women are not women, and recognizing them as such meant erasing the experiences of women.
Article continues below advertisement
Rowling was criticized for her tweets, which many, especially the LGBT+ community, termed transphobic. However, the author has denied she is transphobic. Recently, Tom shared his thoughts on the drama surrounding Rowling when he spoke to TheIndependent. Find out what he said below.
Tom Says He Is Pro-Choice
During the interview, Tom was asked about his thoughts on Rowling's comments and the criticisms she had received. However, the actor did his best to push the topic away, saying, "First of all, I don't know enough about the specifics of what anyone said. My dog takes up far too much time for me to go into such matters."
However, he went on to state that he is "pro-choice, pro-discussion, pro-human rights across the board, and pro-love." Tom stressed that he doesn't have much time for things that don't have those qualities.
Article continues below advertisement
How Much Of An Influence Did Rowling Have On The 'Harry Potter' Films?
Since Rowling wrote the Harry Potter books, it is widely believed that she greatly influenced the movies. However, Tom took the time to clarify that the famed author wasn't that influential. He said, "It is also a reminder that as much as Jo is the founder of [these] stories, she wasn't part of the filmmaking process as much as some people might think."
Tom also recalled seeing Rowling once or twice on set throughout the Harry Potter movies' filming.
Tom Is Still Grateful To Rowling
Despite disagreeing with Rowling's opinion on the transgender issue, Tom expressed gratitude to the author for her writing. He noted that she is responsible for stories that people of all ages and backgrounds love.
Tom also stressed that one could have differing opinions with their friends on various matters and celebrate their own choices. He concluded, "We certainly don't take any pleasure in putting crosshairs on people that may have said things that we disagree with."
Daniel Radcliffe's Comments
Tom is not the only Harry Potter star who has spoken on Rowling's tweets. In 2020, his co-star, Daniel, also bore his mind on the issue. The actor released a statement in which he apologized to Harry Potter fans, especially those harmed by Rowling's comments. Daniel noted that transgender women are women and that any statement to the contrary erases the identity and dignity of transgender people.
Although it's been two years since Rowling's controversial comments, more people continue to talk about it. The author has since tried to clarify her statements in an essay but continues to face the wrath of the LGBT+ community. One can only wonder what happens next in the never-ending drama.