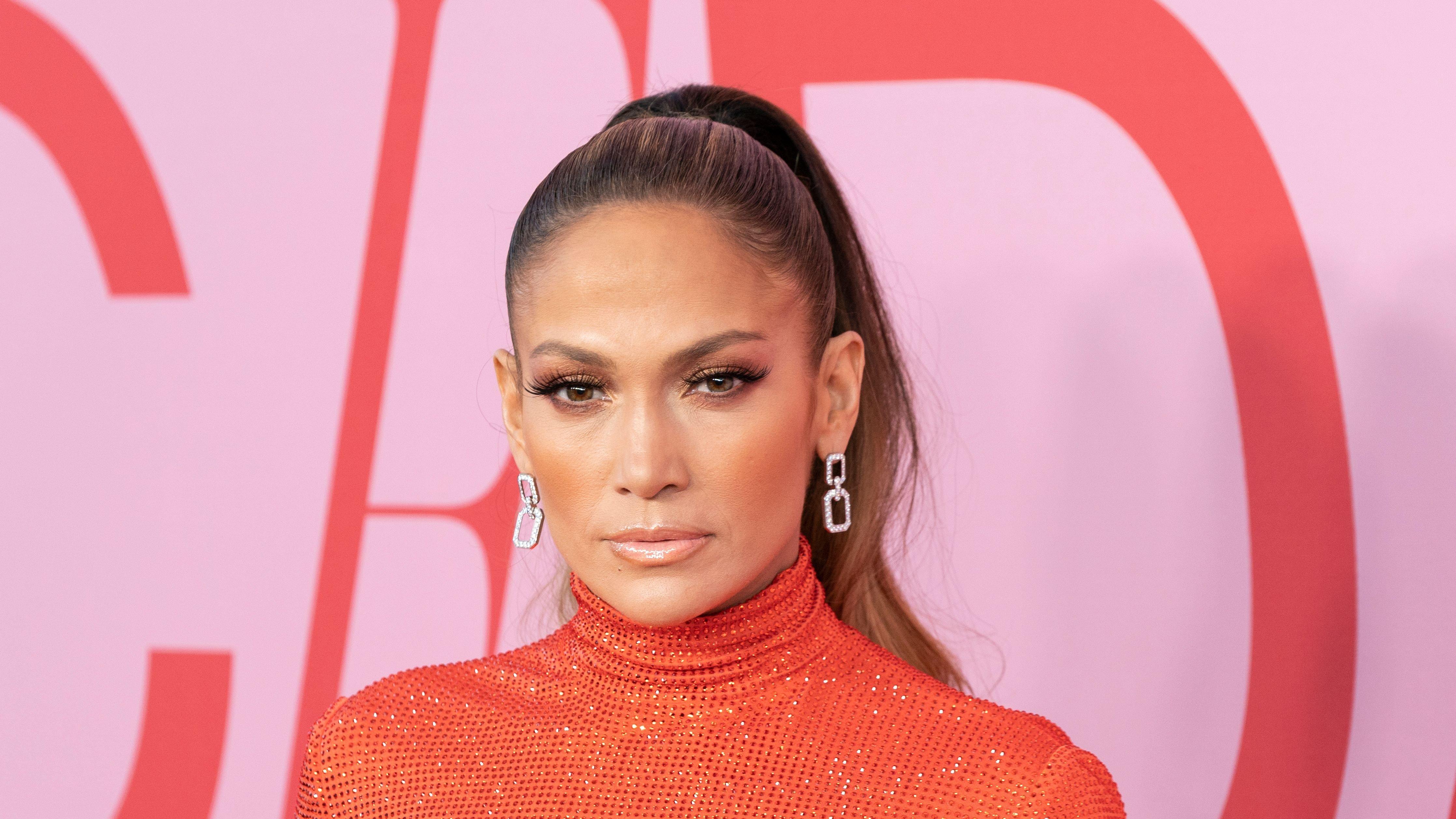 Jennifer Lopez Stuns In Plunging Pinstripe Dress
Jennifer Lopez showed up to the Ralph Lauren spring/summer 2023 fashion show wearing a daring all-black ensemble, proving that being married adds to one's glow. The mom of two wasn't dressed to the nines for the occasion by herself; instead, she was joined by her husband as they made their first red carpet appearance together as a married couple.
Keep reading to find out more.
Article continues below advertisement
Stunning In Black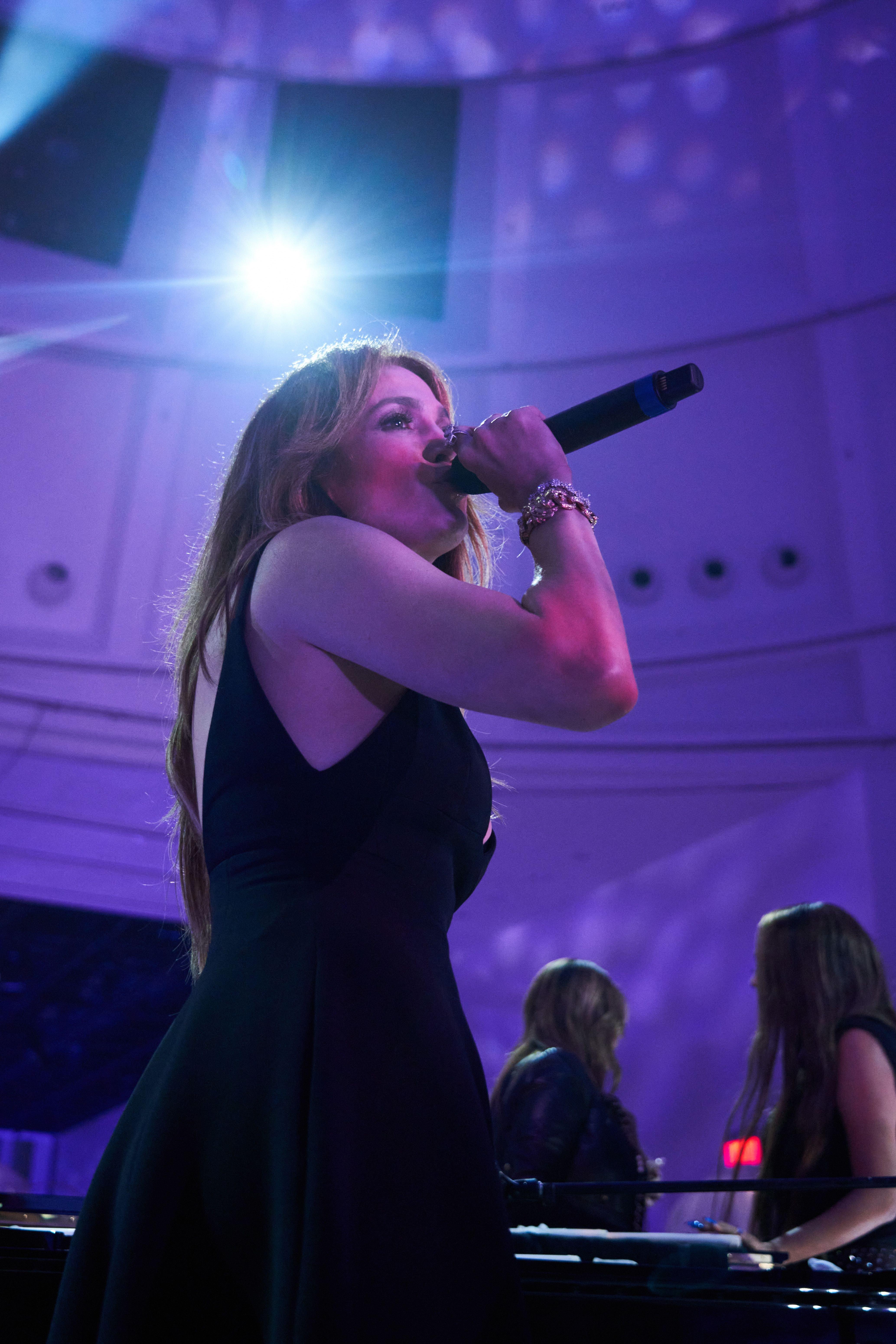 The Marry Me actress donned a black pinstripe dress with a matching fedora hat, clutch purse, and a plunging black pinstripe dress with a leg slit. Jacquie Aiche's jewelry, black pointed-toe Christian Louboutins, and a matching clutch helped her complete her fashionable look. The combination of Jlo's flawless, glowing skin and her choice of smoky eyeshadow made for a truly stunning makeup look. J.Lo took a photo inside a kitchen area and shared her entire event outfit on Instagram, with an array of curling and flat irons in the background. In the caption, she wrote, "California Dreamin'."
The Couple's First Red Carpet Debut As A Married Couple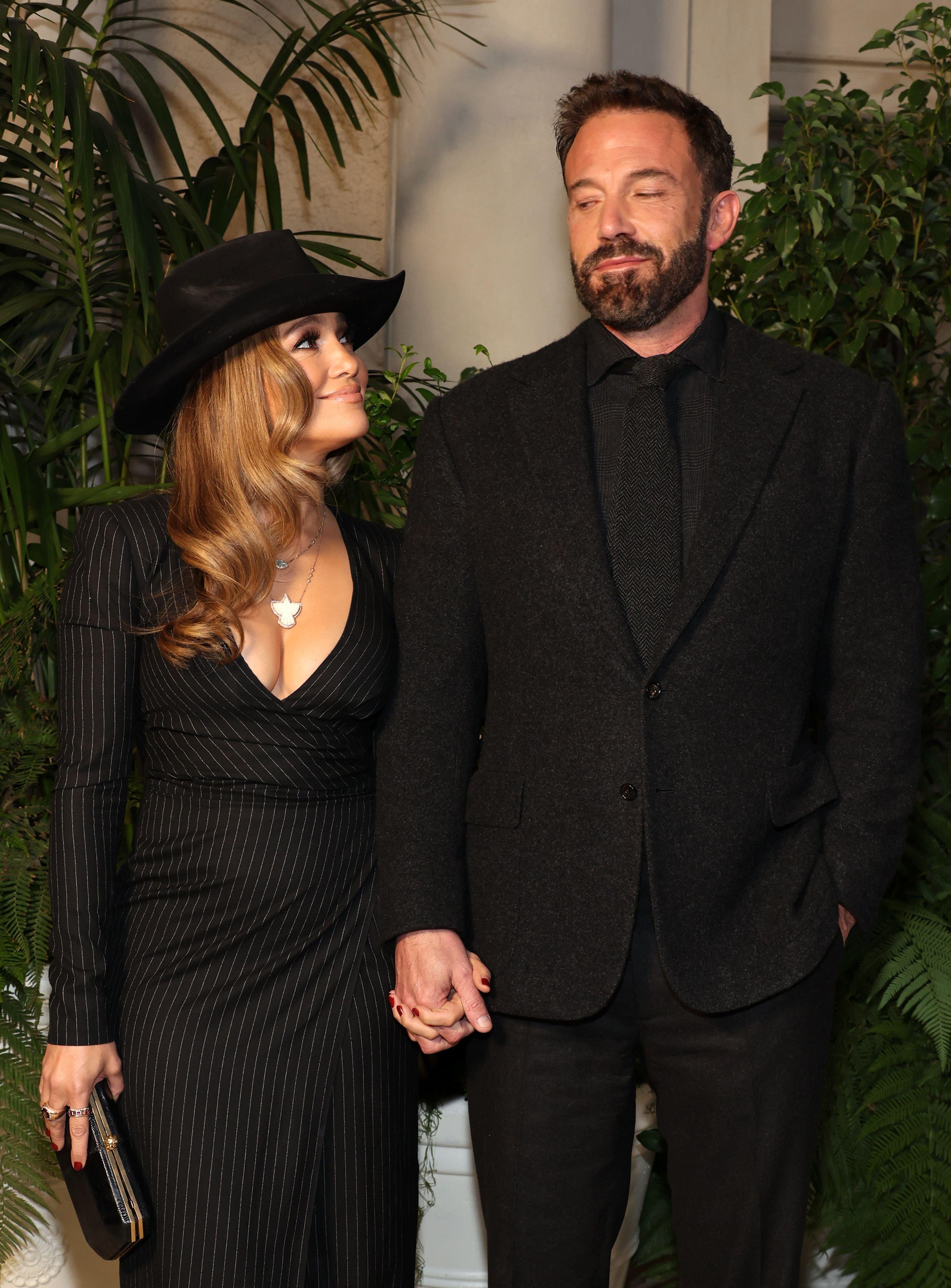 Jlo attended the event with Ben Affleck, and the two looked stunning. However, Ben complimented his wife's outfit in a flecked charcoal suit. What a formidable pair! It would be an understatement to say that evening; they didn't try to steal the show.
In July, Lopez and Affleck wed incognito in a private ceremony in Las Vegas. The couple remarried in Georgia the following month in a more formal ceremony.
Ben and Jlo have a long history together because they started dating in 2002 and got engaged in 2003 before calling off their nuptials and ending up apart.
Article continues below advertisement
Jennifer Partners With Jimmy Fallon On A Children's Playtime Adventure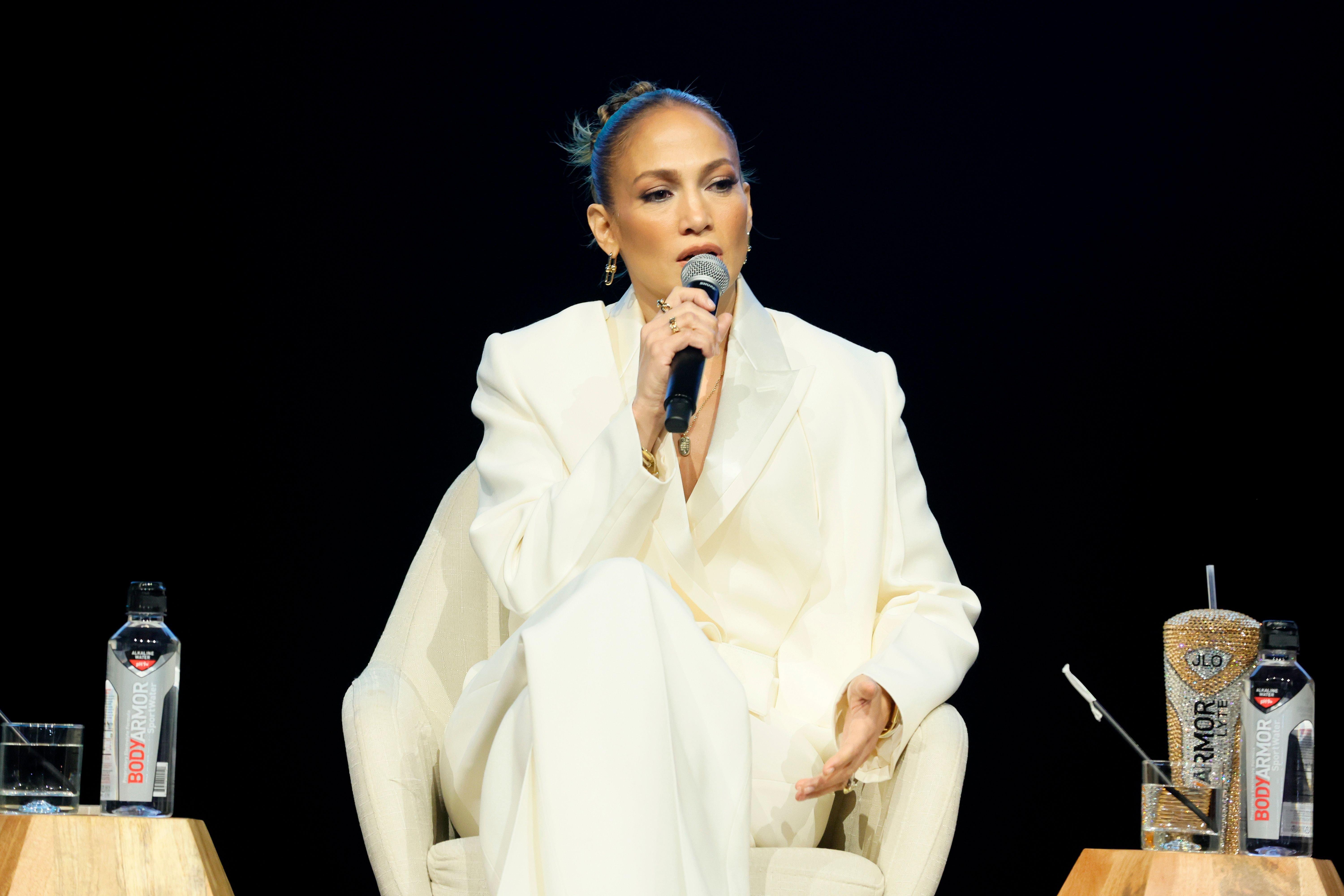 The children's book "Con Pollo: A Bilingual Playtime Adventure" was written by Jimmy Fallon and JLo in collaboration. The improbable duo worked together to create a charming story that is humorous and teaches young children some basic Spanish vocabulary.
Jimmy Fallon has previously visited the literary world and is a two-time Emmy and Grammy award winner. Five of his children's books, including Con Pollo, have also become New York Times bestsellers. Lopez also has experience with the New York Times Best Seller list. Her memoirs True Love were also a hit when they were published in 2014. One day after its release, Con Pollo is already one of Amazon's bestsellers, so it seems like they both had success.
JLo's Glowing Skin Secret Revealed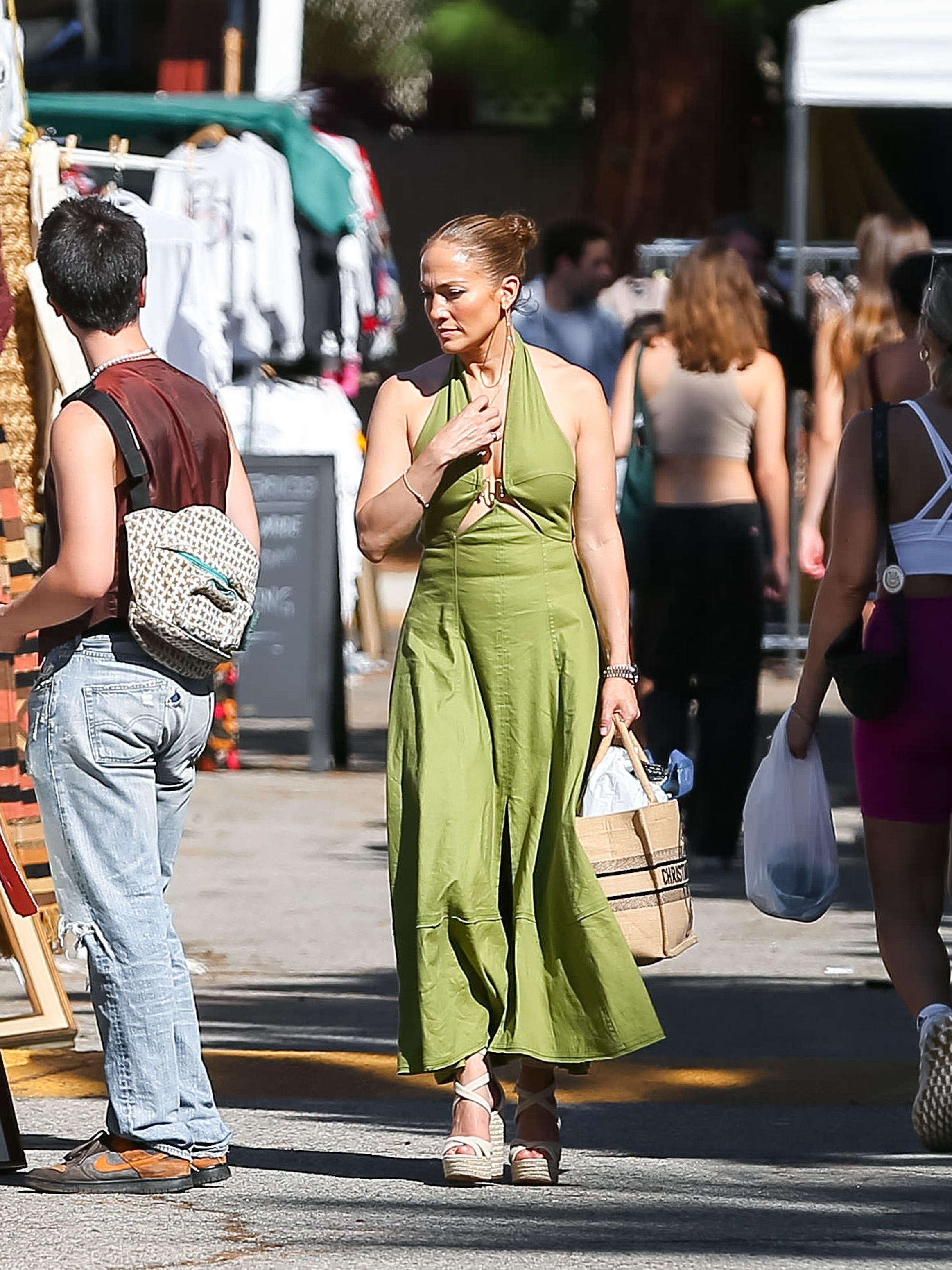 Jlo revealed on her Instagram page that one of the most important things she does to maintain a healthy lifestyle is to stay hydrated. That indicates that the wellness freak, who rarely drinks alcohol, drinks at least eight glasses of water every day. She also uses BodyArmour Sports Drink, for which she has become a brand ambassador.