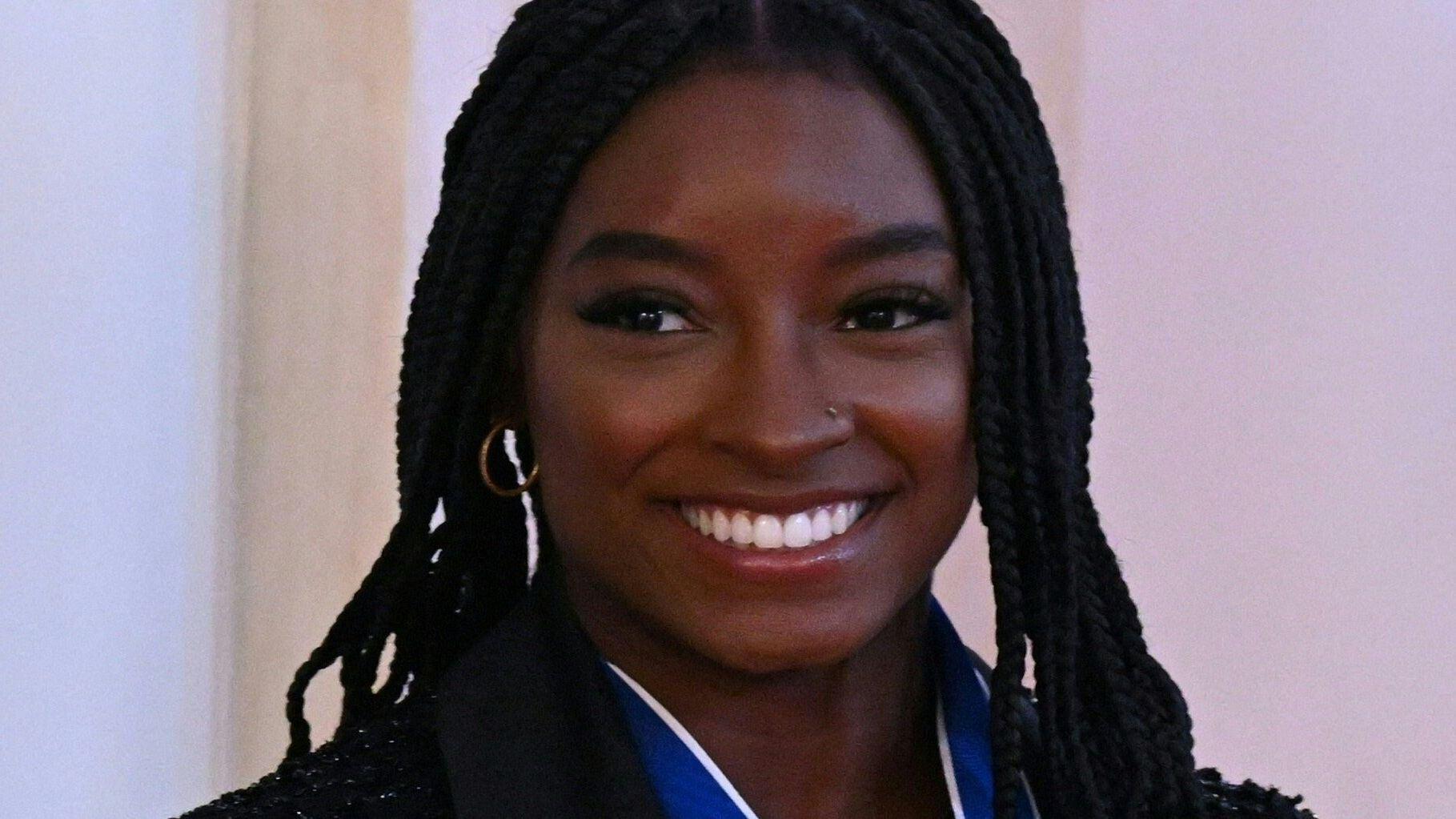 Simone Biles Once Asked Her Parents For A Tesla Because Of The 'Dog Mode'
Gymnastics champion Simone Biles embodies elegance and tenacity. She had demonstrated these qualities in her breathtaking, medal-worthy performances and her decision to step aside when it was the right move. Simone has always loved animals, and Biles is a proud dog mother. Lilo and Rambo, two French bulldogs she owns, are her pets. Zeus is the name of a French bulldog owned by her fiance. They're about to become one happy family because she is getting married soon.
Keep reading to find out more.
Article continues below advertisement
Simone Wanted A Tesla
Since living with her parents, Simone Biles has owned a dog. She loved having animals as friends and grew up with four German shepherds. Simone noticed an advertisement for Tesla's dog-friendly feature when it was first made available in 2019. "Mom & Dad, looks like I need a Tesla," wrote Simone when she shared the ad.
In the promotional video, a woman uses the Tesla car's dog mode to leave her two dogs parked inside the vehicle. When a Tesla owner asked for the feature for his dog, the company introduced "Dog Mode" in February 2019. The commercial demonstrates how the part can make it so that your pets can travel safely and comfortably in your Tesla in any situation.
Simone Shares A Special Bond With Her Pets
The bond between Simone and her dogs is very special. She has been vocal about how her dogs help her deal with stress. Simone always experiences an immediate surge of happiness when she first sees her dogs when she returns from a tour or vacation. As many kisses, hugs, belly rubs, and cuddles as she can muster are directed at them. Her dogs' favorite activity with her is blowing bubbles, which is also her personal favorite.
The Bilesfrenchies is Lilo and Rambo's Instagram page. Over 85k people follow the successful page. Although, in the form of cardboard cutouts, the canine pair also made a special appearance at the Tokyo Olympics! Since Biles had canceled most of her events, a supporter believed it would boost her self-confidence. It was a very special time.
Article continues below advertisement
Her Greatest Assets
Biles spoke candidly to TODAY about her love for her dogs in an episode of "My Pet Tale."
"I grew up with dogs," she said and shared that Lilo had quickly fit in with the family dogs. "My dogs have made my life better, significantly. They have made me happy when I'm at my low, and even whenever I'm at my high, they've made it higher. They have just been the greatest asset that I could have got. I wouldn't trade them for the world."
Simone Got Bitten By A Dog
Getting bit by a dog is a risk even for dog lovers. When she was teasing a German shepherd, Biles once hurt herself. Simone subsequently shared her experience with her Instagram fans.
"Here's an update on my finger after the dog bit me. German shepherds don't play." Biles added, "I've grown up my whole life with German shepherds & never got bit. This dog @ the farm just said NOT TODAY."
-
Of course, the incident didn't stop her from having a lifelong love of dogs.