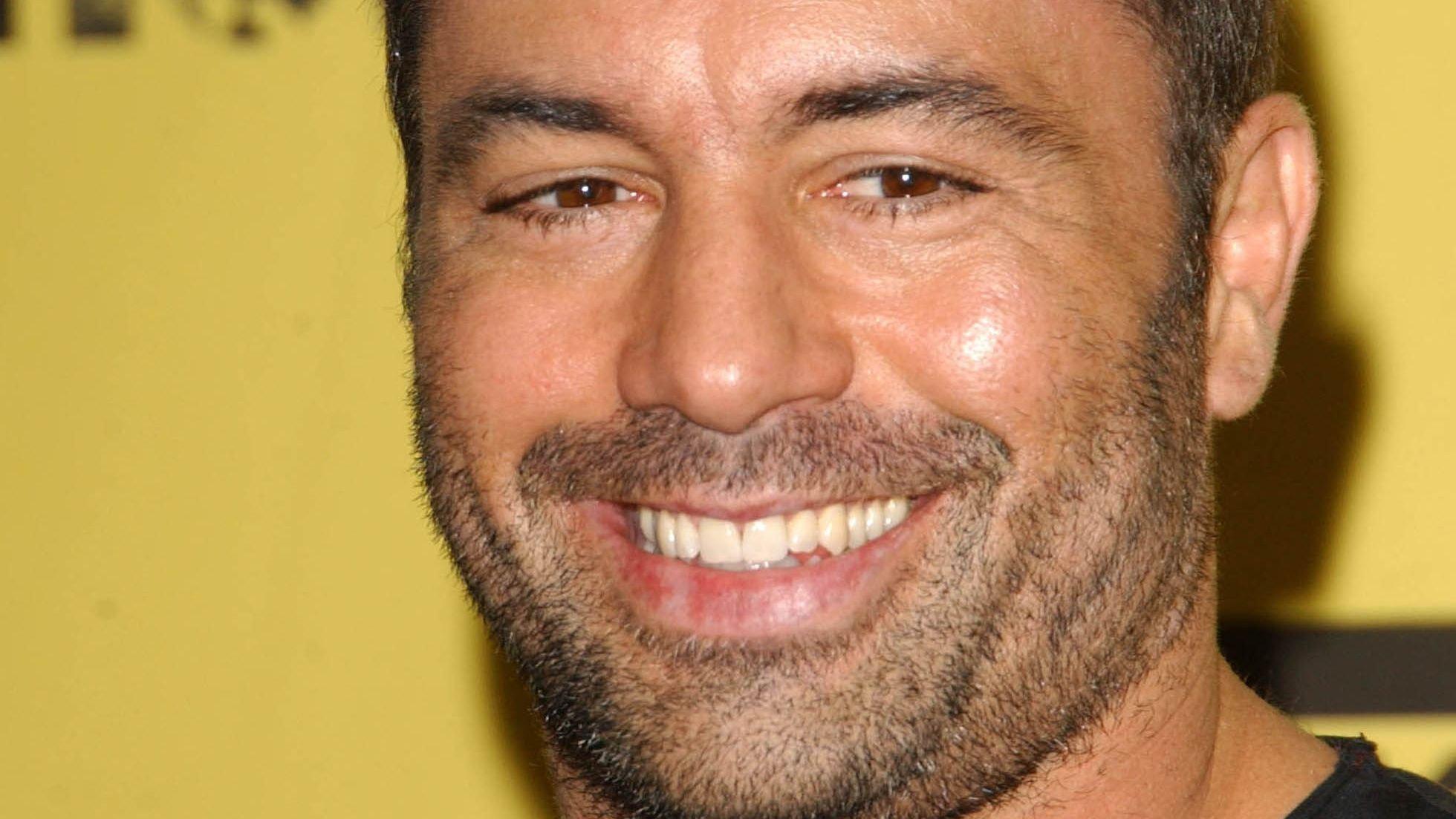 Joe Rogan Won A Huge Bet After A 'Delusional' Challenger Thought He Couldn't Lose In Arm Wrestling Against The UFC Commentator
We all have that one thing we'd always bet money on to win every time and for UFC commentator Joe Rogan, it's Arm Wrestling. You'd be surprised at how much of a sport Arm Wrestling is and even more shocked when you hear Rogan's interesting stories on his podcast.
The UFC commentator sometimes collaborates with others like Tom Segura to share thoughts and stories. On one such collaboration, Rogan reminisced on an epic Arm Wrestling battle he had against one of the Segura's show staff.
Article continues below advertisement
Rogan Wins Segura $1,000 From Staff
During Episode 152 of 2 Bears 1 Cave, Segura shared the anecdote of his staff bragging about being an Arm Wrestling champion, so he challenged him to beat Rogan and bet $1,000. Needless to say, the UFC commentator won hands-down (pun intended) and Segura collected his money.
While reminiscing, the duo burst into uncontrollable laughter as they wondered what made the staff confident. The challenger had said he'd never lose a challenge unprovoked so they proved him wrong. Rogan even added that it was an easy win.
Side Roundkick Is MMA Approved
Although he's a commentator and show host, Rogan has Mixed Martial Arts skills, after all, how else can he give detailed analysis? His skills are also pro-fighter approved as he once taught Georges St-Pierre his turning sidekick.
Every fighter has their signature style despite doing the same basic moves so, imagine the surprise when fans found out one of his styles was a tip from Rogan. Although Saint-Pierre had developed some serious skills, he was still lacking in other areas so his coach, John Danaher linked him with Rogan.
Article continues below advertisement
Early Years As A Fighter
During the heart-to-heart conversation, Rogan revealed that he competed in his youth but stopped at 21. Rogan has a boisterous resume which includes playing Little League Baseball and MMA fighting.
He started with the basics, Karate and Taekwondo before going on to win the US Open Championship for the latter at 19. Rogan said health issues made him retire early despite making strides in his career.
Later Career Years
Once he retired from competing, Rogan turned to stand-up comedy and after about four years (or more), he became a TV-show host and actor on Disney's Hardball. Later, he joined the UFC as a post-fight interviewer and promoter before moving on to become one of the most notable commentators of the sport. Perhaps, if that staff knew his resume, they'd have never taken the challenge.