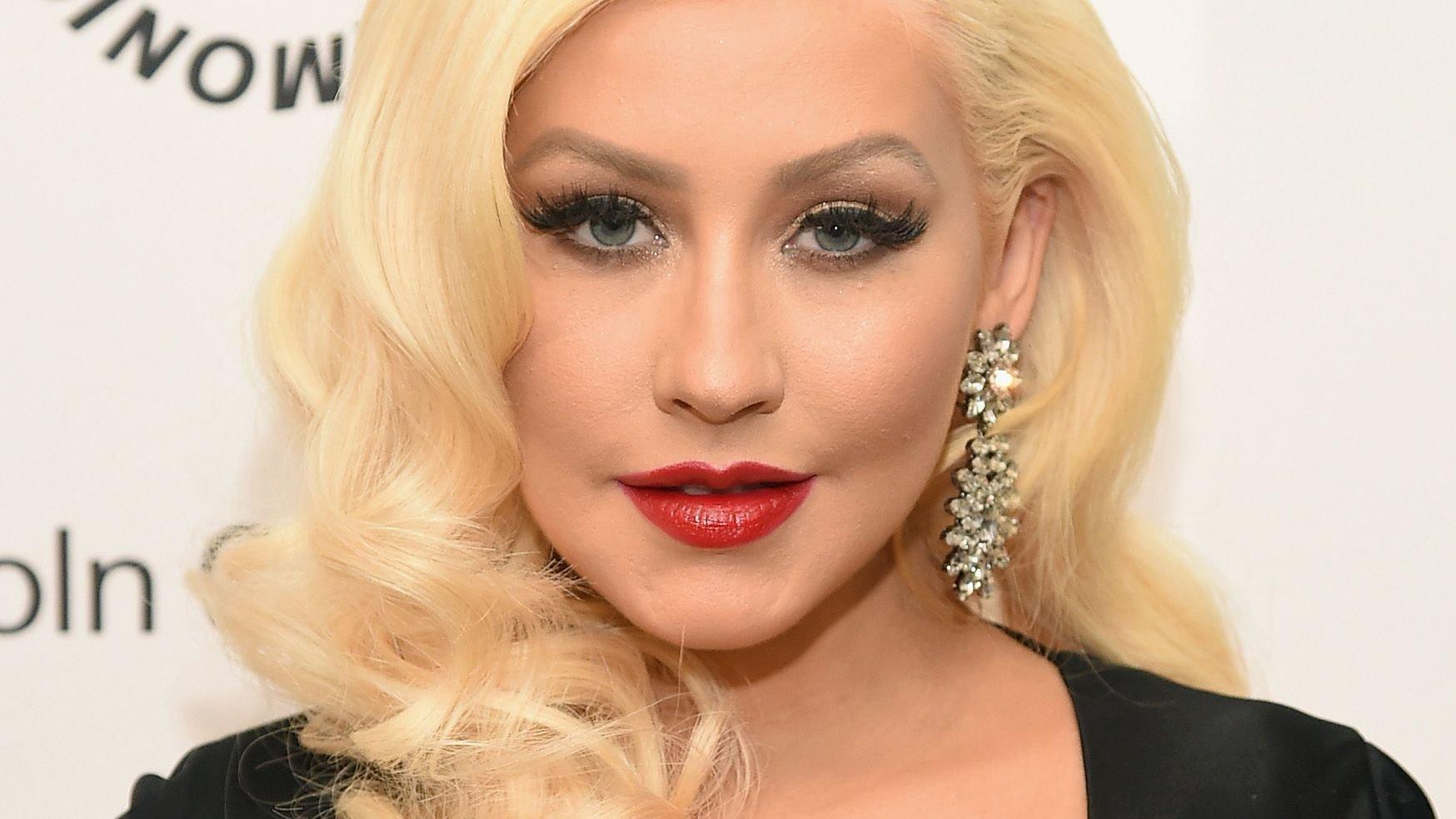 Christina Aguilera Stuns In See-Through Catsuit And Thigh-High Boots
Christina Aguilera is ushering in the spooky season as she stuns in a sheer printed catsuit while welcoming October. The Grammy winner showed off her iconic curves in a skintight and stunning new look on Instagram recently, posting in video mode and thrilling her army of loyal fans. The best-selling singer sizzled in a gray, white, and black catsuit as she also rocked a high braided ponytail, adding in thigh-high boots and a headpiece as she went full glam.
Article continues below advertisement
Always A Bombshell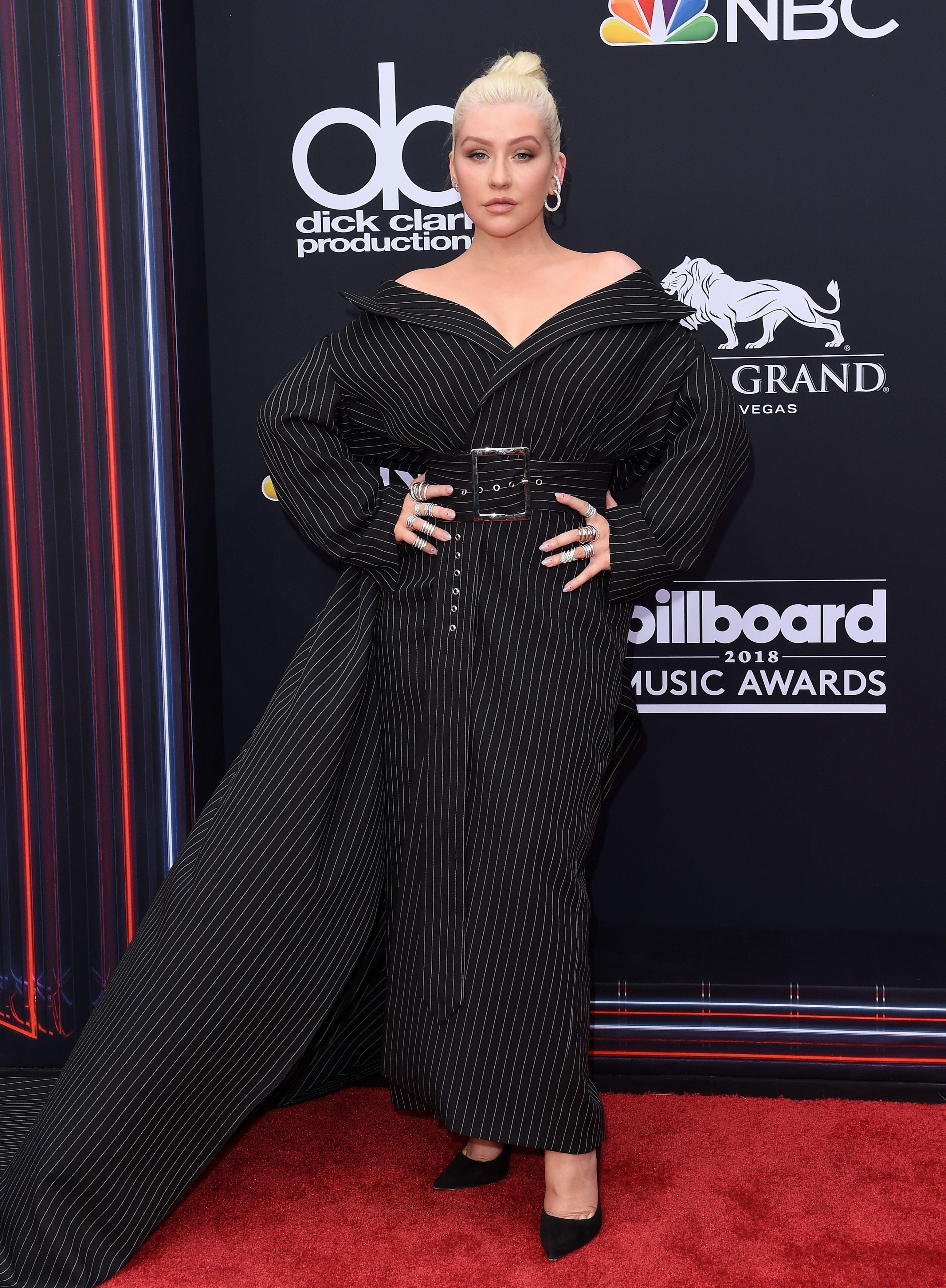 Xtina was live at the Citi/American Airlines 35th Anniversary Concert at the Hollywood Palladium in Los Angeles last week. Her outfit afforded a skeleton/ribcage feel honoring Halloween, and it didn't fall short on the glitz as the blonde went sparkly with her boots and her headgear.
Aguilera, who mixes up glam and toned-down looks, received plenty of likes from her followers. She also appeared to be throwing it back to her 2000s hair.
Article continues below advertisement
Looking Back On It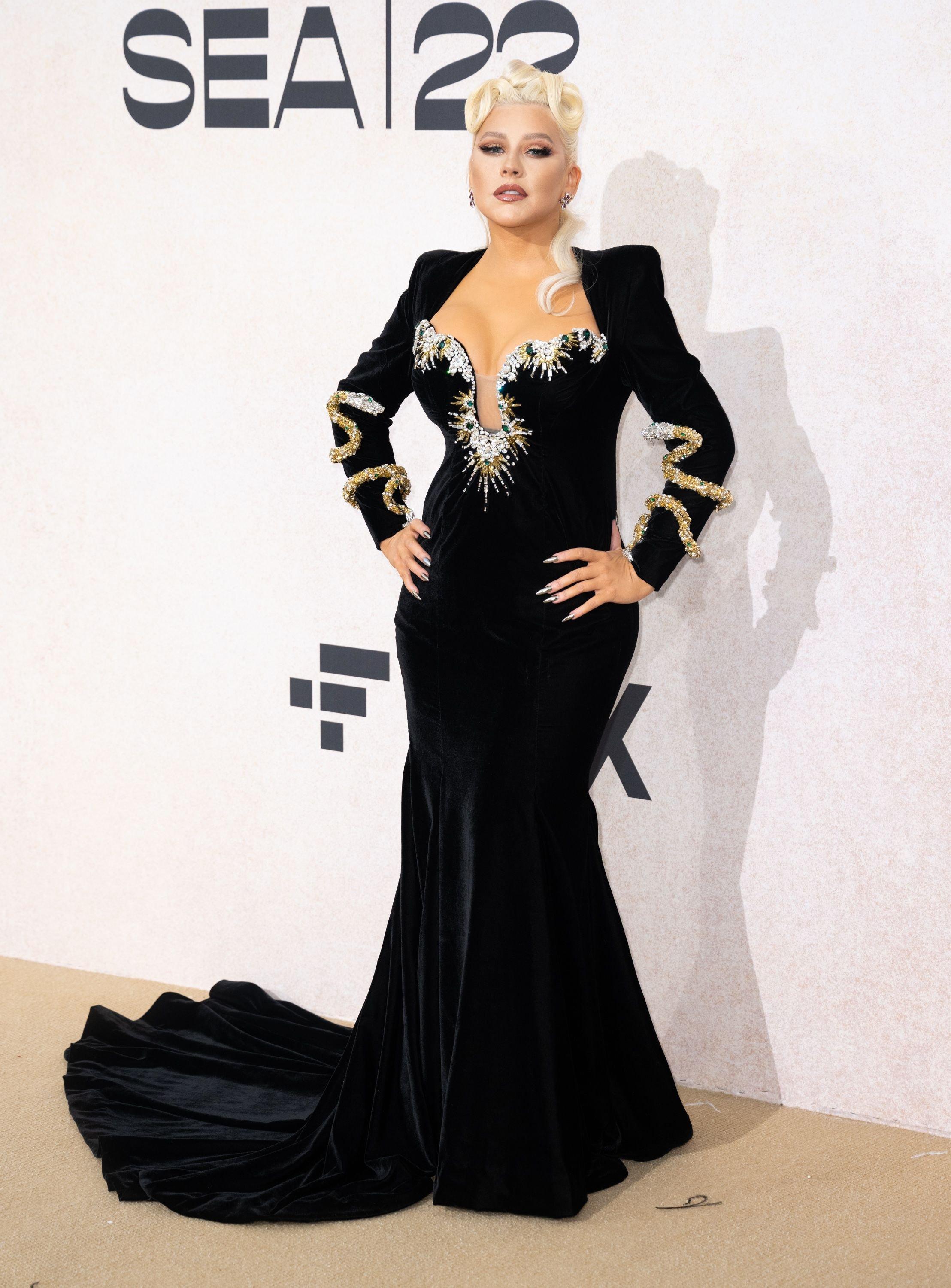 Aguilera was already a major star by the time her 2002 Stripped album dropped. In a recent IG share, the "Beautiful" hitmaker looked back on a career that now spans over 20 years.
"When I entered this industry as a young girl, I made a promise to myself that I would use my voice and position for something deeper than making records. I wanted my songs to have a genuine purpose and meaning. I continue to listen to my heart and sing about things - sometimes painful things - that could help others," she began.
All About The Self-Love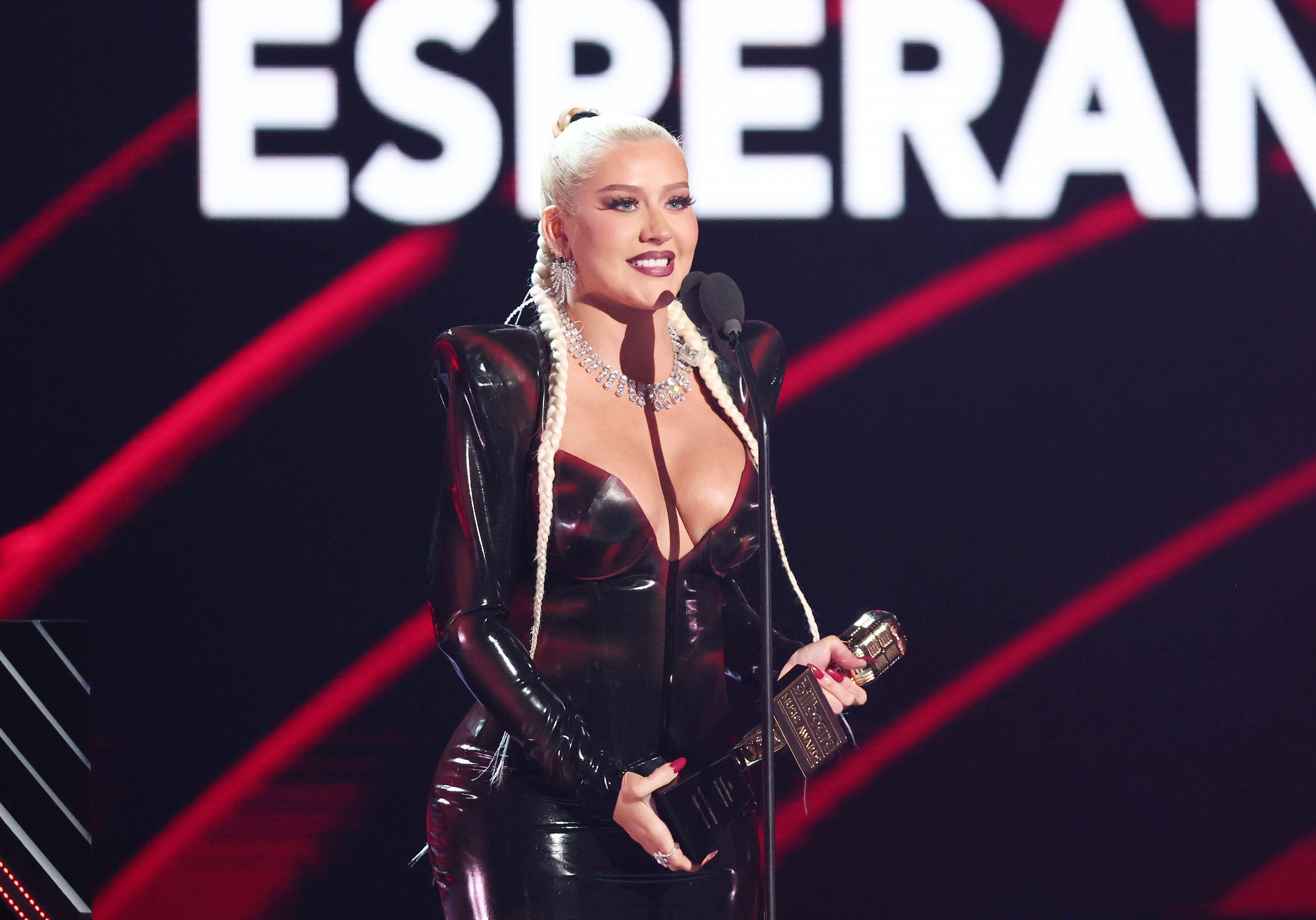 The self-acceptance queen continued:
"It means so much to me to grow together with my fans through authenticity and compassion on issues relating to equality, domestic violence, self-love, and much much more. Thank you @billboardlatin for honoring me with the Spirit of Hope Award, and thank you to my family at @sonymusiclatin for having me here in Miami and being a part of my AGUILERA project 🤍."
Embracing Her Roots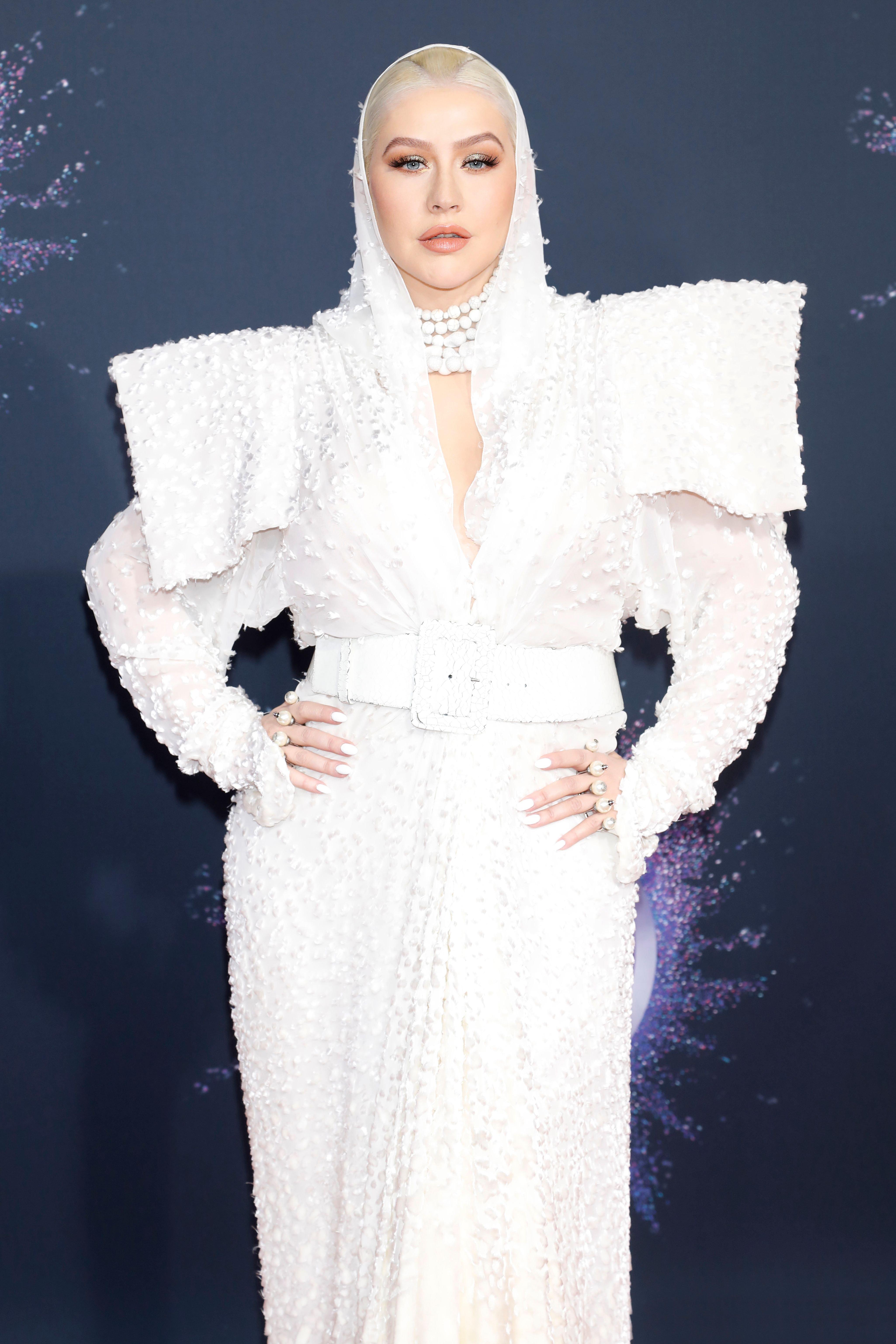 Recently, Xtina has touched on being told to change her last name and her refusal to do so, even if she admitted that Aguilera is tricky to pronounce.
The singer has been embracing her Hispanic roots via Spanish releases of late - La Fuerza comes in Spanish and has largely been well-received. As to feuds, well the body-shaming storm involving singer Britney Spears this fall has made plenty of headlines. Xtina unfollowed Britney after the "Toxic" singer referred to backup dancers for Xtina being skinny.