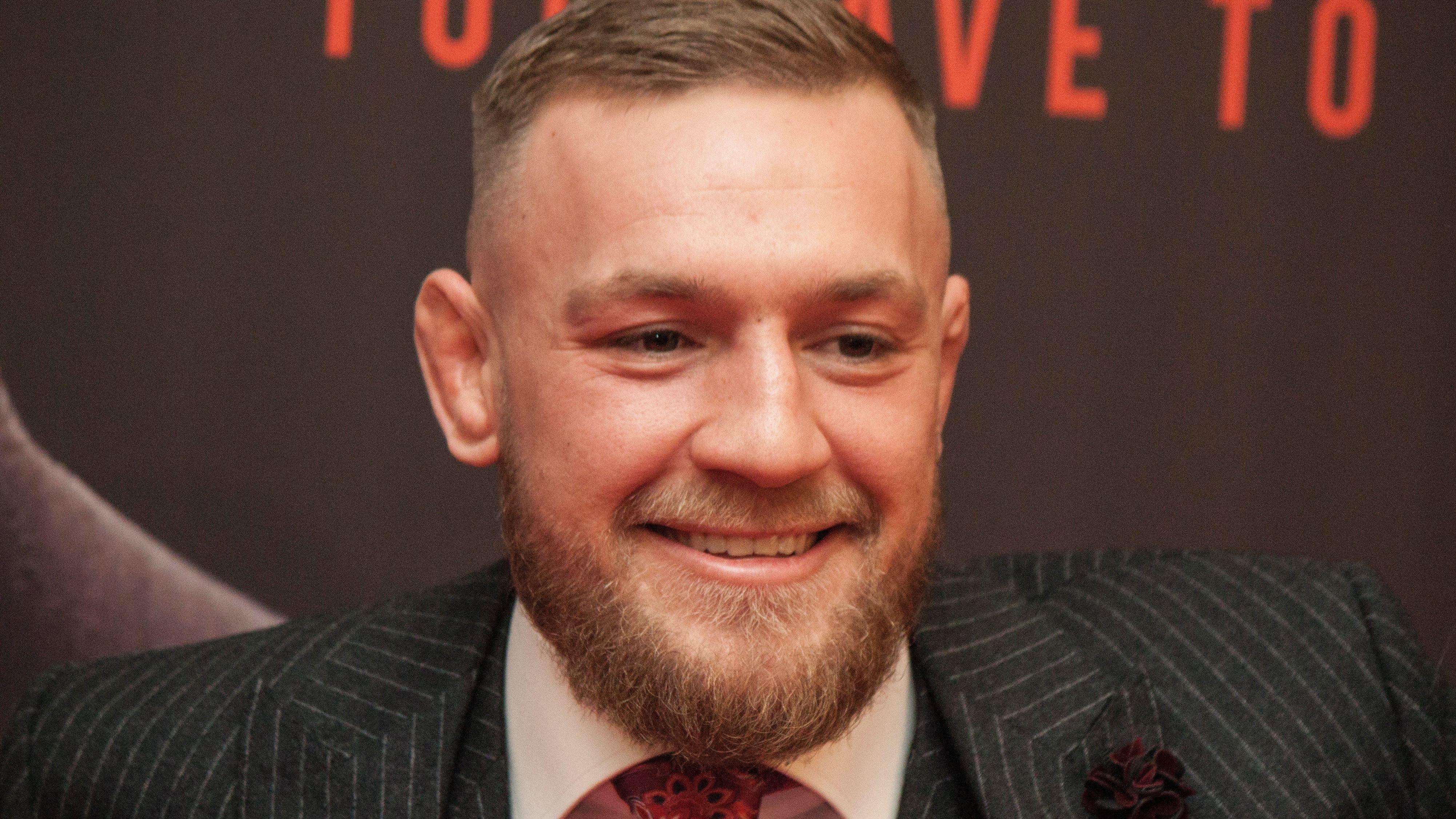 Conor McGregor Once Recreated An Iconic Brad Pitt Image
UFC featherweight and lightweight champion, Conor "The Notorious" McGregor has proven his love for pop culture as much as fighting in the Octagon. Although he's had to pause from fighting because of his leg injury, there are talks of him returning to the Boxing ring to face off against Floyd "Money" Mayweather in Vegas.
Article continues below advertisement
The Irishman Pays Tribute To Pikey
Once you see or hear, "I'll fight ya for it," you already know what's coming - a brawl! The 2000 British film had Pitt starring as a gypsy, Mickey O'Neil, a.k.a. Pikey Mickey. In the scene, Pitt's character Pikey challenged a big guy to a fight and takes a beating in the first few rounds to distract from the fact that he packed a mean punch.
The Notorious used a line from his movie, "It's not for me. It's for me, ma," to highlight his similarity to Pikey.
Similarities Between Both Men
Like Pikey, McGregor's opponents admit he packs a mean punch, and even when he seems to be losing in a fight, it's only a matter of time before he regains the upper hand and delivers the winning act.
Unfortunately, McGregor isn't doing so well at the moment, with two consecutive losses. He fought Dustin Poirier twice in the last two years and lost both times. However, Poirier admits The Notorious is the hardest puncher.
Article continues below advertisement
Testament Of The Notorious' Punch Strength
Conor McGregor, no doubt about it... As the biggest puncher I've fought? Yeah. He's a Special individual for sure.
-
Although their first match in 2014 ended in a loss for Poirier, his back-to-back victory made up for it. He said McGregor's punch didn't change, but he approached the fight differently hence his win.
But, then I fought him twice in 2021. It was still the same [his power], it's very dangerous, it's just I felt differently mentally going into it.
-
Upcoming Fight In 2023
Nonetheless, The Notorious will return to the UFC Pentagon at welterweight against Justin "The Highlight" Gaethje in early 2023. MMA Pack shared the announcement in a joint post with MMA Uncensored. Although it wasn't a certain announcement, The Highlight is definitely a frontrunner, and McGregor liking the post seemingly confirmed the news.