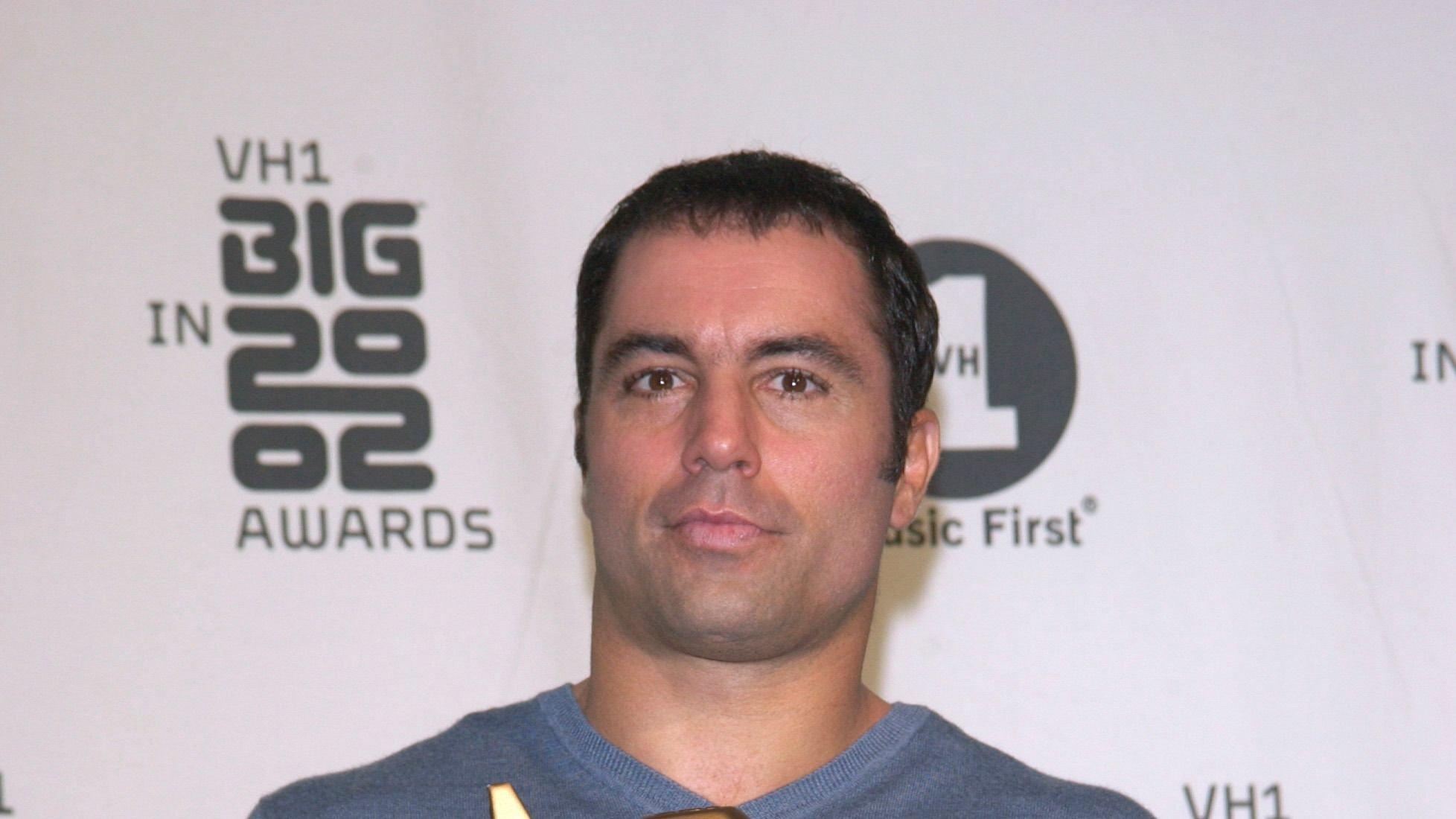 'That Was Wild? Imagine That Trial!': Joe Rogan Compares The Brad Pitt-Angelina Jolie Trial To The Johnny Depp-Amber Heard One
The internet was in a Frenzy this year with the Amber Heard/Johnny Depp defamation trial, and everyone weighed in, from celebrities to regular folks. Sports analyst Joe Rogan also joined in giving his two cents and sided with Depp calling Heard a "Crazy Lady" and slamming the companies that distanced themselves from the former.
Article continues below advertisement
Rogan Gives Insights On Celebrity Breakups
During his podcast, The Joe Rogan Experience, he weighed in on the most prominent celebrity breakups of the 21st century, from Angelina Jolie & Brad Pitt (Brangelina) to Bill Gates & Melinda, Jeff Bezos & McKenzie Scott, and Amber Heard & Johnny Depp.
Rogan drew parallels between the Heard/Depp trials and the Brangelina trials, alluding to the latter outweighing the former in terms of the spotlight and potential career damage.
That Poor Guy! That Angelina Jolie thing. Imagine that Trial... You think that Amber Heard trial was wild? Imagine that trial.
-
Rogan Supports Depp
The Heard/Depp trial came to a head this year when Depp won a defamation suit against his ex-wife for her New York Post Op-Ed about him. New and Old evidence came up during the trial, including pictures and texts used by Heard's lawyers against Depp in the previous suit, which she won.
Unfortunately for her, Depp's lawyers flipped the evidence on its head and proved in court that it was forged. Rogan said she was full of lies, according to a mutual acquaintance, and the crazy was coming out during the trial.
He knows her well . . . He's like, 'She's out of her f**king mind.' Like, a crazy actress!
-
Article continues below advertisement
Rogan Calls Heard A Crazy Lady
Rogan also alluded to the firing of Depp from the Disney franchise, The Pirates of the Caribbean, saying they lost the best pirate they ever had for a Crazy Lady. In 2018, Disney cut ties with the actor to avoid getting entangled in his messy divorce drama.
During court proceedings, Depp said he'd never return to the franchise, but a recent report suggested that the actor got a $301 million offer to return, and he was considering it. His representatives denied that, saying Depp stood by his actions.
The Brangelina Divorce Drama Continues
The Brangelina divorce drama is also winding up to an all-time high as their divorce is still ongoing. Although both parties were declared legally single in 2019, custody battles between them intensified when evidence of their 2016 plane fight (which provoked the divorce) resurfaced. The harrowing details portray Pitt as an abusive father and husband, which prompted Rogan to say the situation was worse than Heard/Depp.