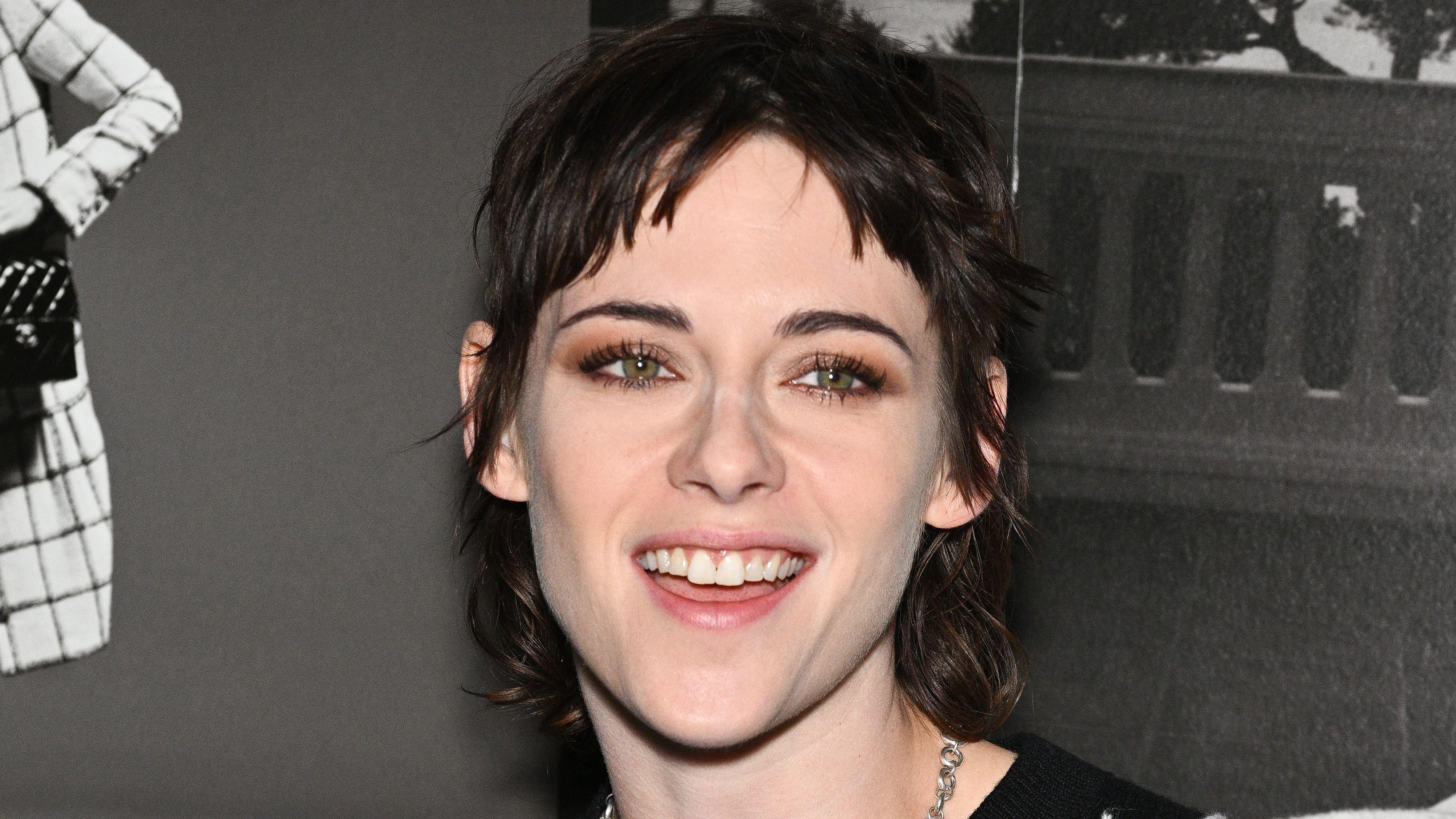 Kristen Stewart's New Haircut Is Grunge But Still Very Chic
Kristen Stewart's social appearances always leave us with something to talk about for weeks, like when she wore shorts to the Oscars. The 32-year-old actress has done it again by debuting a new grunge mullet at the Chanel Spring 2023 fashion show in Paris, France.
Sitting on the front row, Stewart' must've thought her unassuming shaggy mullet would go unnoticed, but she thought wrong. Adir Abergel's masterful cut sat perfectly atop her head, accentuating her lightly made-up face.
Article continues below advertisement
Accolades For The Spring 2023 Collection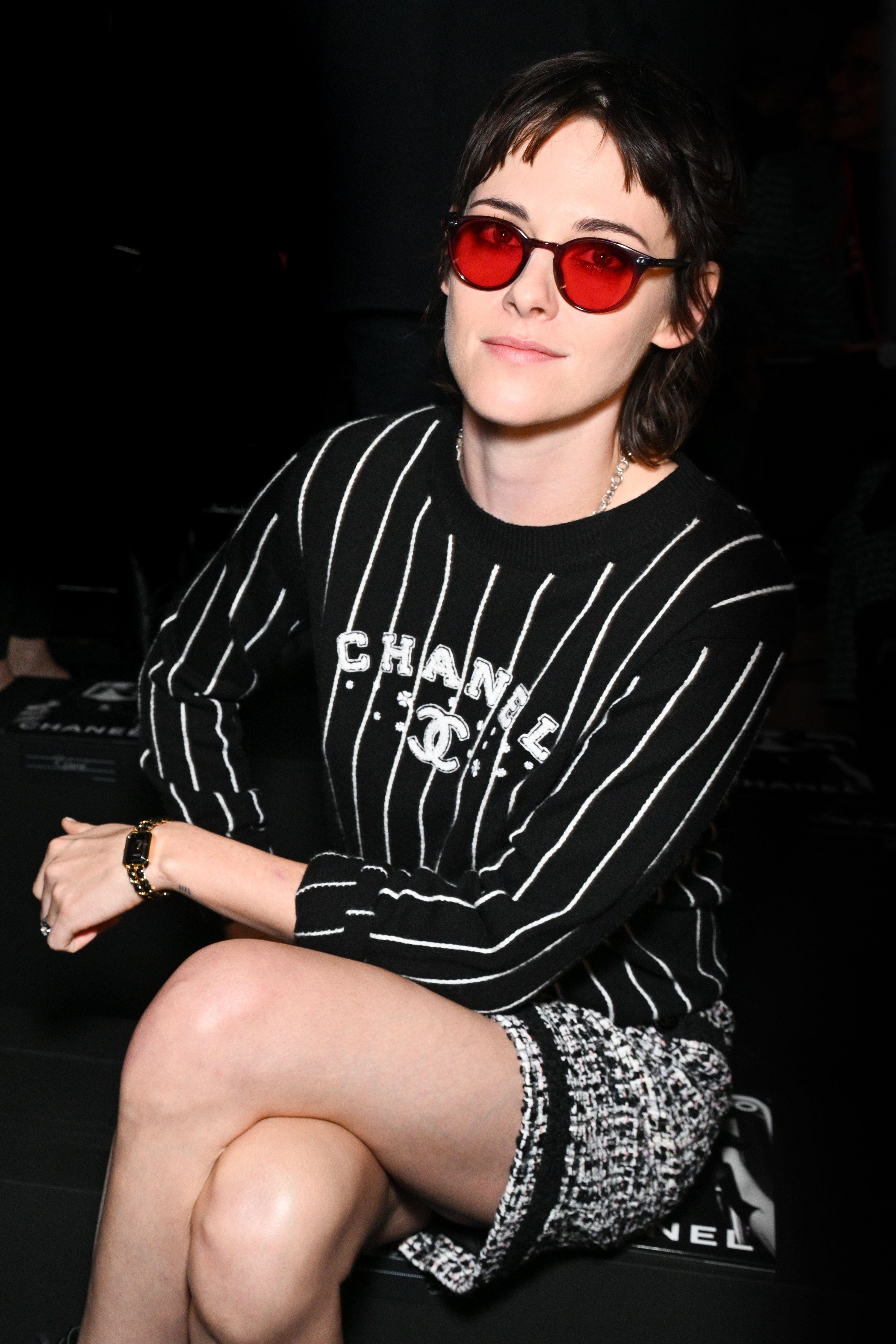 Stewart's outfit was also simple as she walked in wearing a tweed mini skirt with a stripped long-sleeved Chanel Logo shirt. Speaking to the fashion house after the show Stewart had glowering praise for incorporating masculine, feminine, and androgynous styles into its womenswear collection. She said,
The show that i just watched genuinely almost moved me to tears. But this is just so intimate. It felt like the girls were just allowed to be... there was so much individuality but there was such a united feeling of allowance.
-
The Freedom To Be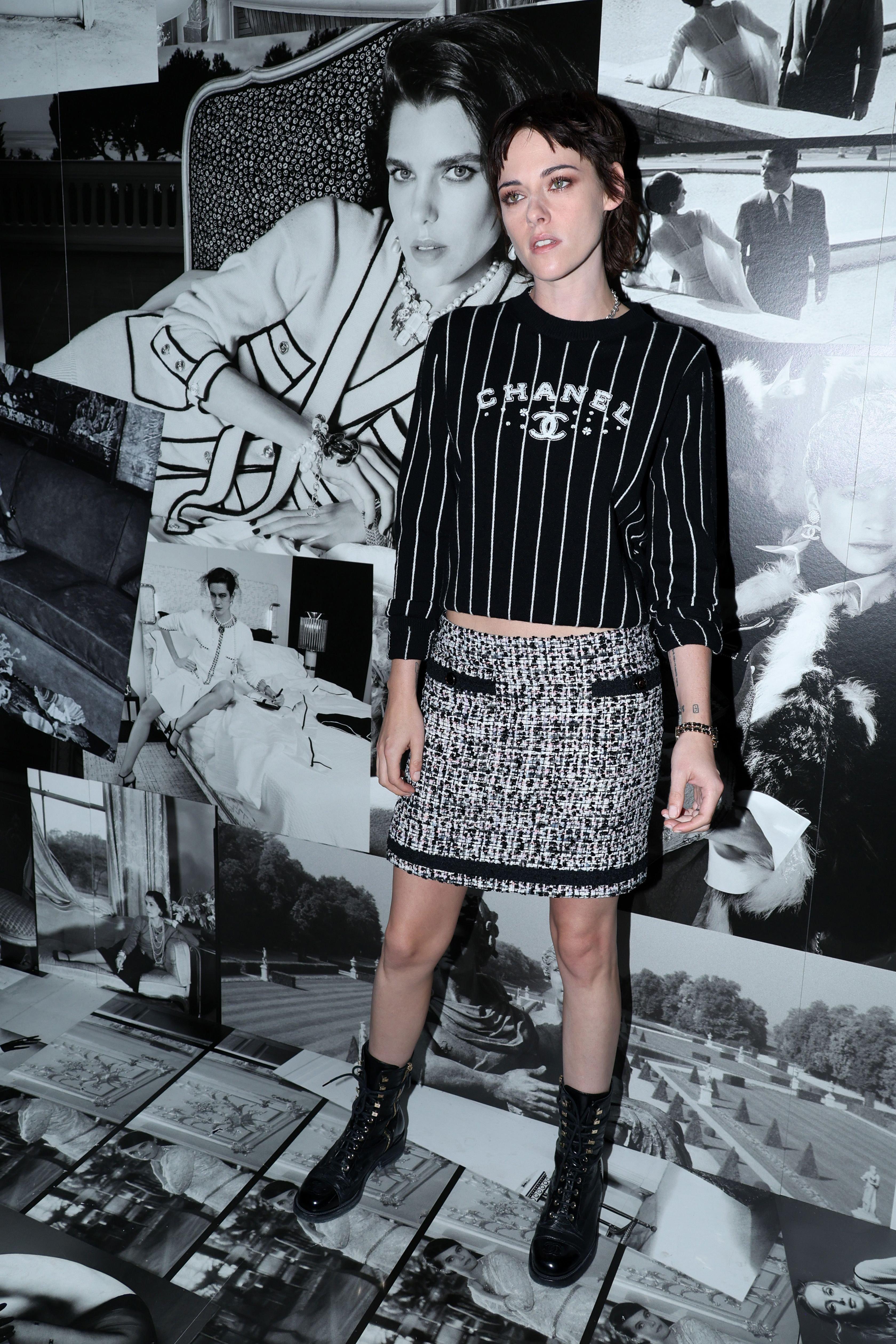 Stewart is the face of the Spring 2023 Womenswear at House Chanel, and her statement about the show makes sense once you see the pieces she modeled. She told the creative director, Virgine Vard, that she'd follow her wherever and did just that.
The Charlie's Angels actress chose different pieces that showed all sides of her style, from a beautiful formal dress to minidresses showing off her legs.
Article continues below advertisement
Daring Leggy Shorts At The Oscars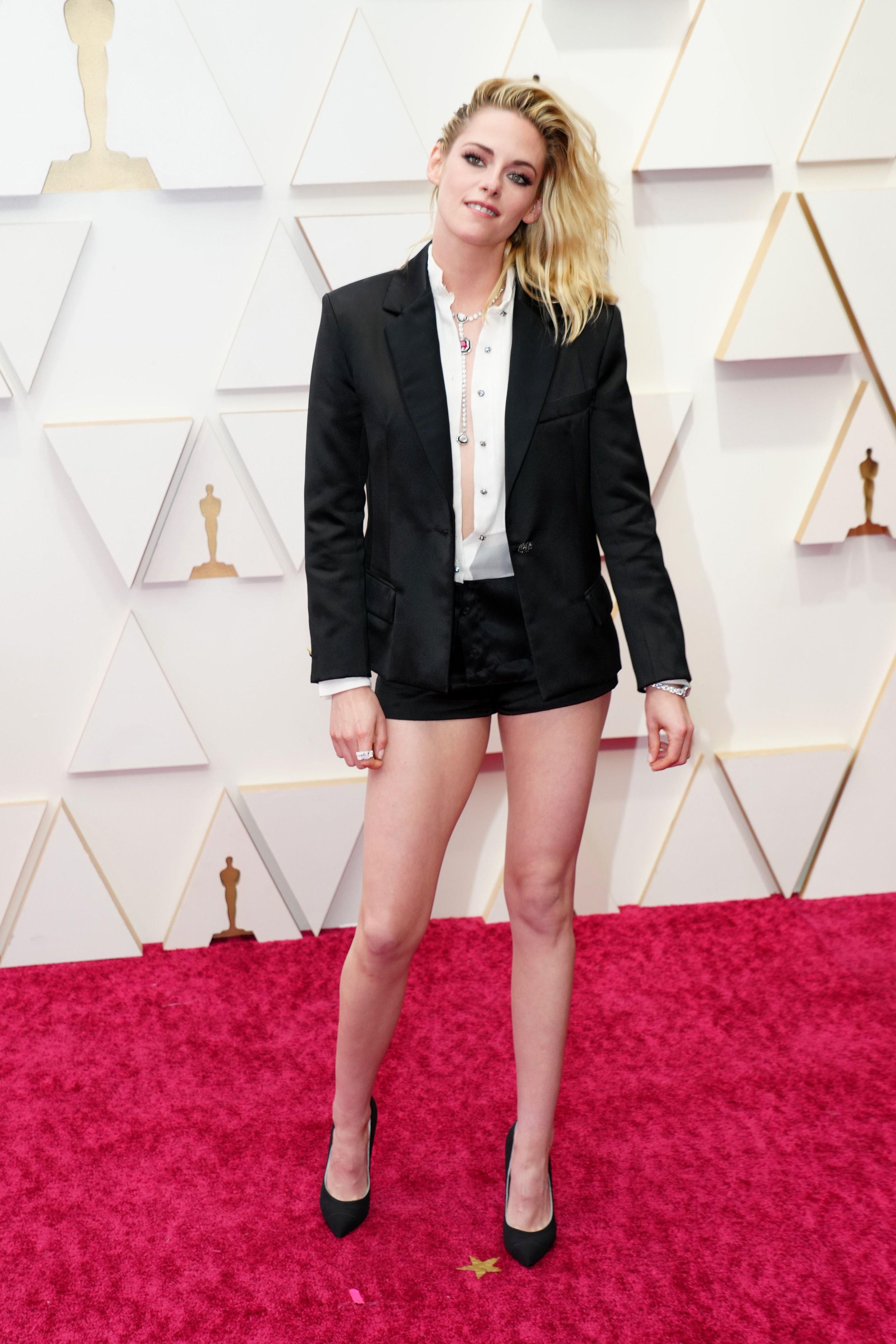 Stewart's Oscar 2022 outfit is definitely one for the books as she walked onto the red carpet in Chanel mini shorts, an open-buttoned white shirt, and a matching black blazer. She wore black court shoes and was accessorized with multi-layered necklaces.
The actress had her natural blonde hair at the show but styled it in a grunge side-swept style, adding an easy-breezy aesthetic to her already laidback fashion choice. "Who wears shorts to the Oscars?" Kristen Stewart!
Making Hair Statements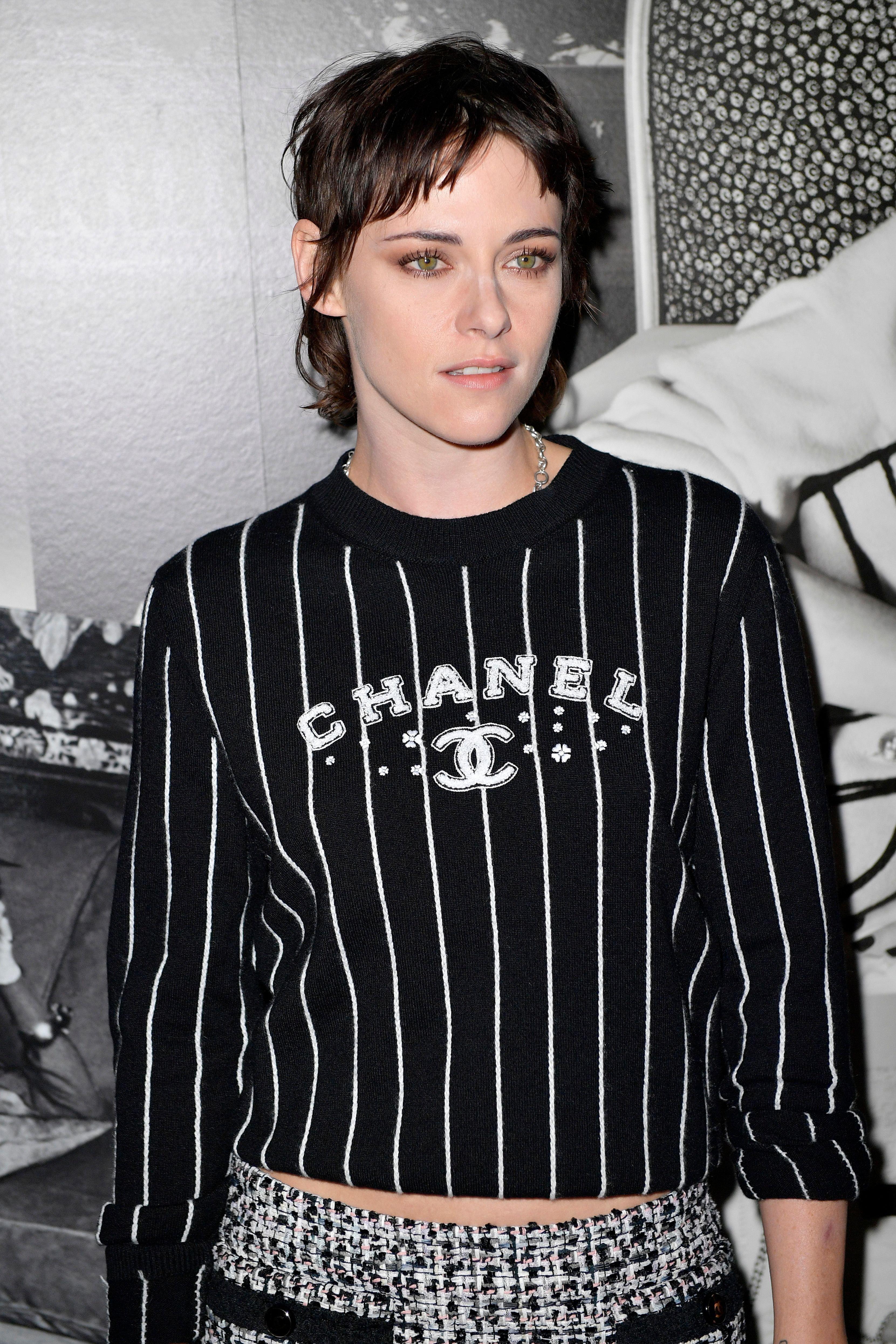 Back to her new brunette mullet, style enthusiasts can't get enough of her cropped fringe and layered pixie cut. Abergel never misses when it comes to styling Stewart's hair, be it in a knot or a short shaggy mullet.
Whenever Stewart chooses a style, it's a fashion statement defying norms hence the purposeful, edgy picks. This won't be the last of the actress' daring haircuts, and we look forward to seeing more.