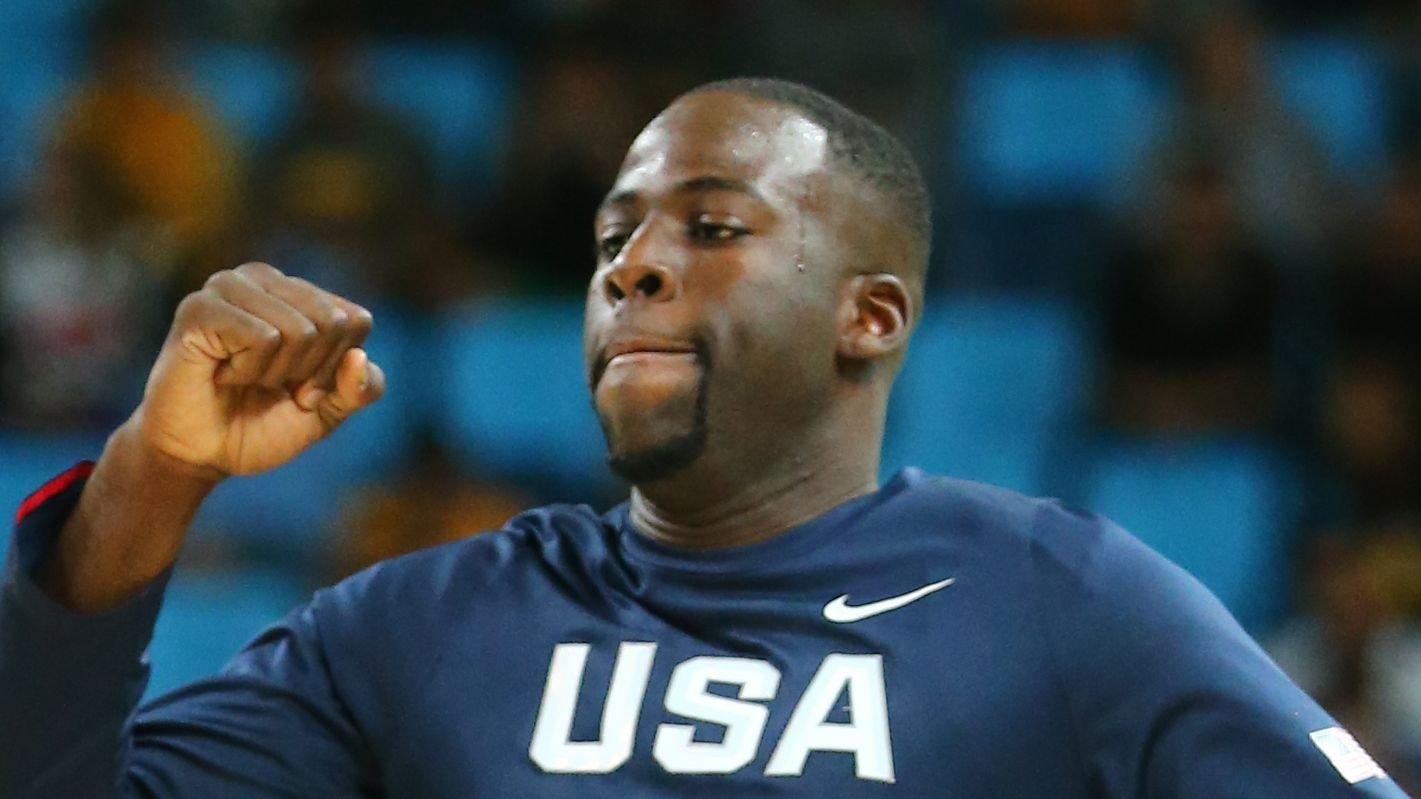 NBA World Reacts To Shocking Video Of Warriors' Draymond Green Punching Jordan Poole
Draymond Green left the NBA community shocked after his physical altercation with fellow Golden State Warriors player Jordan Poole. The Warriors immediately put Green on a 2-day suspension, but once the footage surfaced on Twitter, public opinion rang loud, pushing the team into a tight corner.
The altercation occurred during a practice in the middle of the week, and Green left the premises immediately to return on Saturday. Per General Manager Bob Myers, whatever punishment meted out may not affect his ability to play.
However, the video is swaying that decision as many liken their altercation to the Will Smith/Chris Rock Oscar incident.
Article continues below advertisement
Video Evidence Surfaces
In footage obtained by TMZ, Green is seen walking up to Poole while the latter attempts to stave him off with a push. However, that action set Green off, as he rushed towards Poole and punched him in the face (or attempted to, the footage isn't very clear).
According to information gleaned by ESPN, the trigger was a trash-talking and verbal sparring between Poole and Green. Unfortunately, one party "took it too far" with words while the other responded with fists.
Twitter Has A Field Day Creating Memes
You trust Twitter to have a field day with such a news. Tweeps worldwide turned the situation into a meme with different funny reactions and comments. Check out some of them below.
Some of the comments revealed the exact moment things went South - Poole allegedly called Green a Triple Single after scoring on him. A "Triple Single" means a defender failing at his duty and allowing a shooting guard to score 3 pointers in a row. It could also be 2-points, consecutive rebounds or an assist.
Article continues below advertisement
No Strict Punishment
These things happen. Nobody likes it, we don't condone it, but it happens. Draymond apologized to the team. Jordan was there in the room. As far as any suspension, punishment, fine, we will handle that internally.
-
According to Myers, it's foreign only to fans who aren't privy to the locker room tensions before and after games. It doesn't mean they condone violence but the GSW would handle the situation away from the influence of public opinion.
Shannon Sharpe Weighs In
Basketball analyst, Shannon Sharpe weighed in on the situation with a lengthy commentary. Sharpe said Poole shouldn't have allowed Green to walk up on him, he said he should've let it go to avoid the altercation.
You never let anybody get in striking distance of you
-
Sharpe then called Green out for his actions.