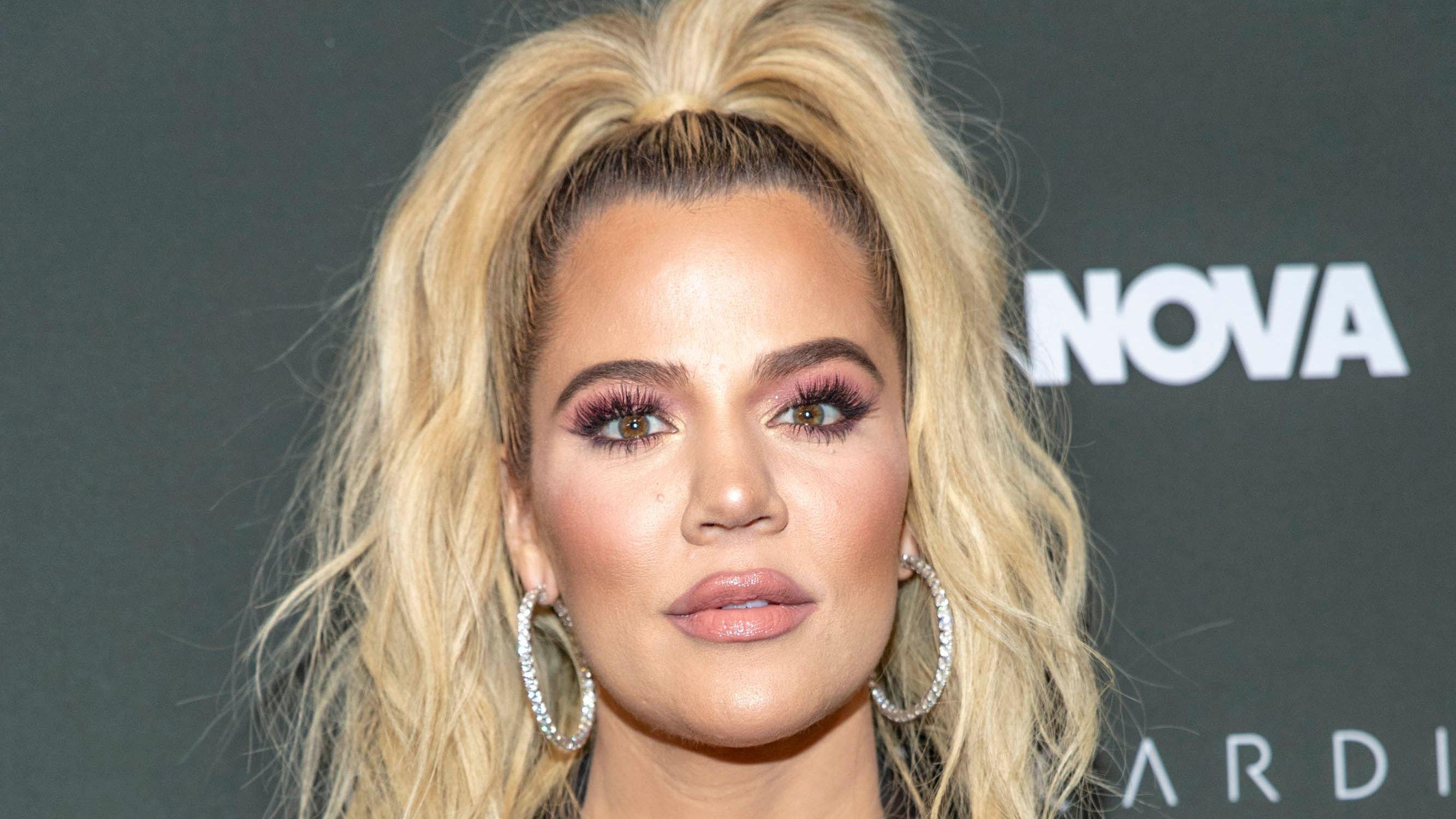 Khloe Kardashian Slammed For 'Photoshop Fail' In New Photos
Khloé Kardashian raised some questions on Monday night after allegedly posting a picture of herself showing off her curves in a black catsuit. But keen-eyed admirers noted that her waist looked smaller than usual.
Because the walls around the Good American founder's body were warped, the photograph taken in her posh hotel room during Paris Fashion Week might have been altered. Her arm and shoulder also appeared out of proportion to the rest of her body.
Article continues below advertisement
Khloe Denies Photoshopping Her Pictures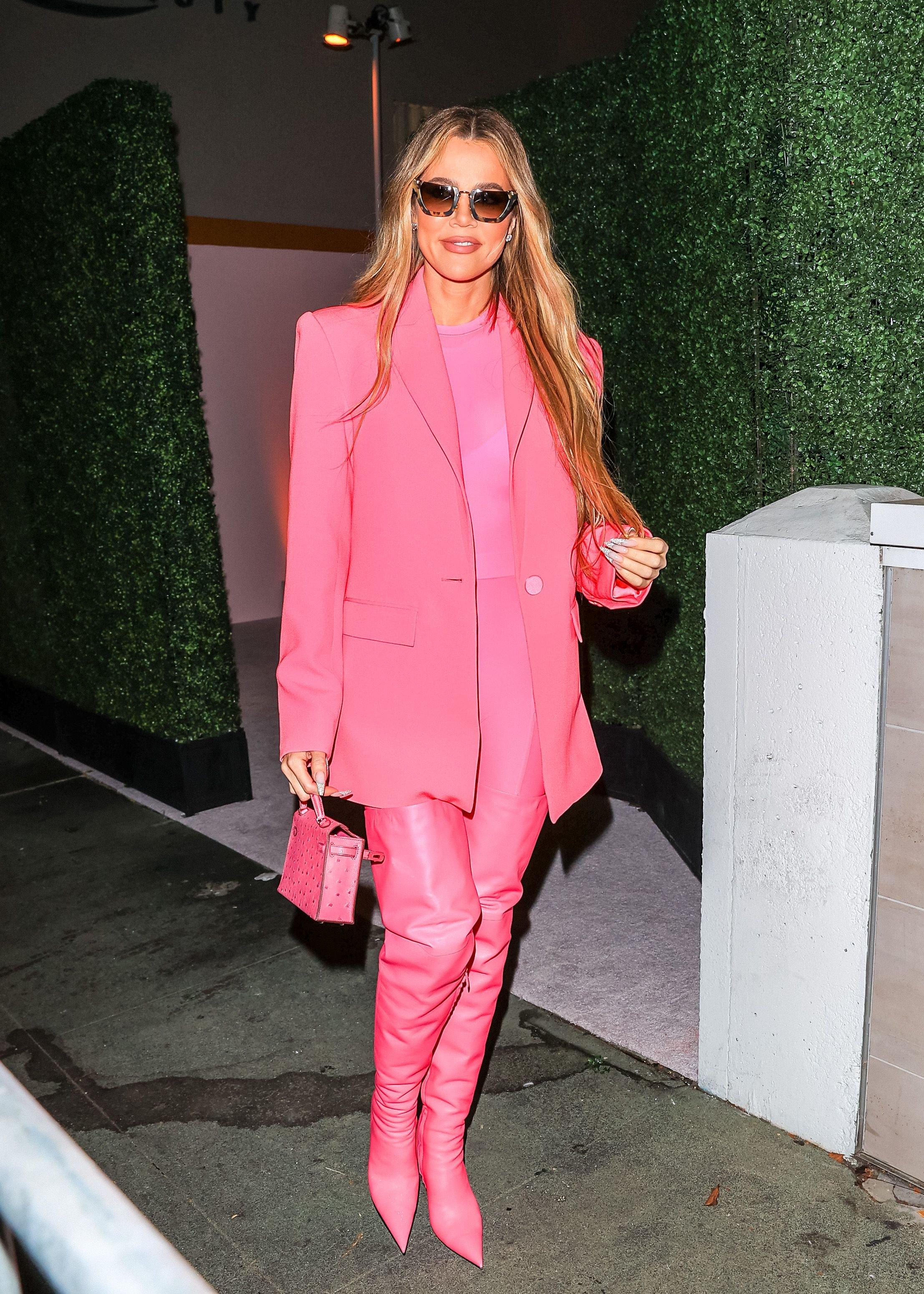 The 38-year-old reality TV star appeared to place the blame on her makeup crew, "I never even posted this photo. Maybe my glam did but I didn't. Also I mean.... The bent lines in the back lol please [crying out laughing emoji]." She quickly clarified that she had made a mistake, adding, "Wait not saying my glam did that either I'm just saying I didn't post this photo on my page. Where's the receipts that I did lol people are so weird."
This isn't the first time that Kardashian or other famous family members have been exposed to photoshop fail. In the spring of 2021, Kardashian's team put in extra effort to remove an unaltered image of the mother-of-two from the internet after it was shared without her consent.
Khloe's Fan Calls Her 'Skinny'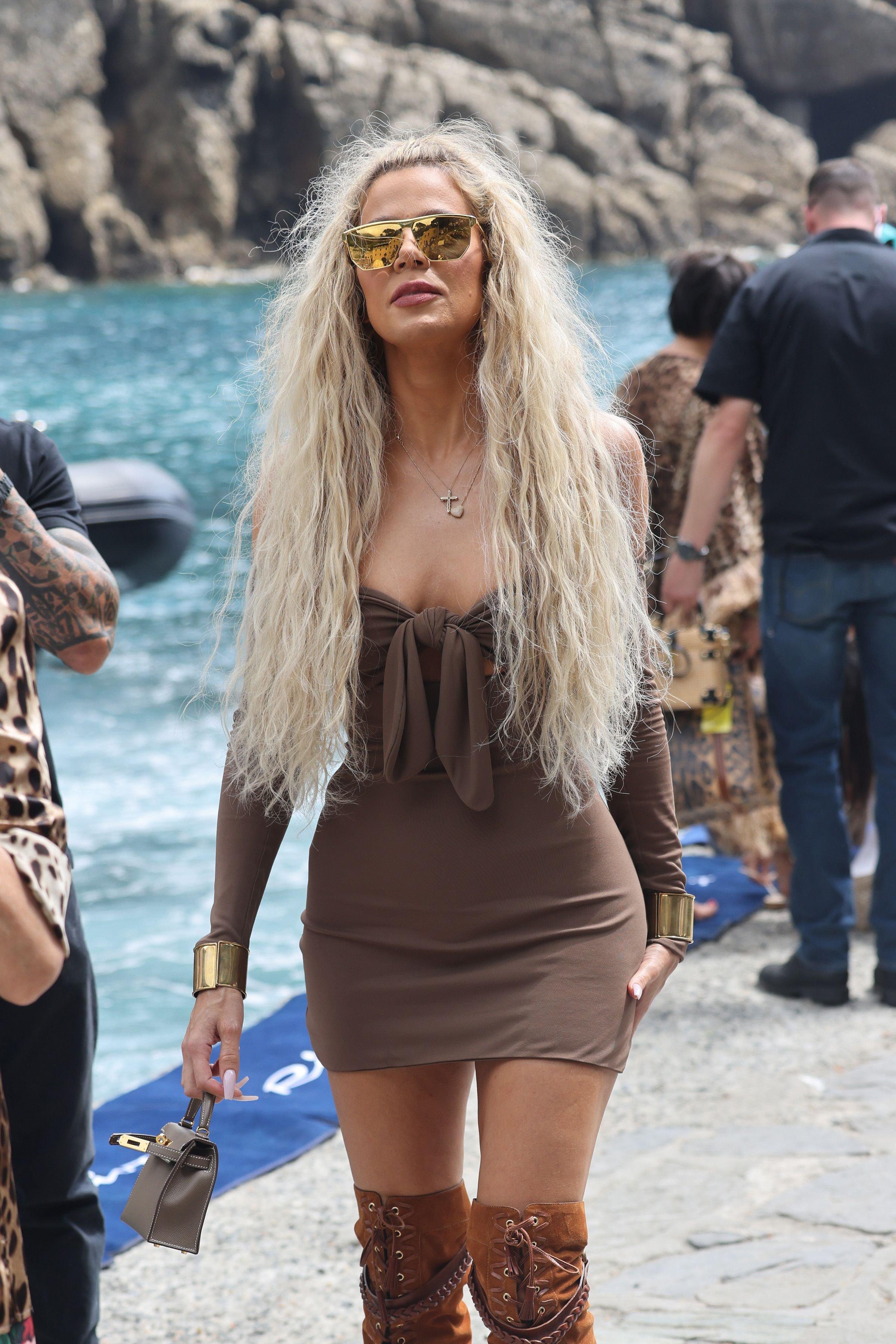 Khloe wrapped her fingers around a champagne glass as she lay on the bed. The 38-year-old woman wore a matching robe and wrapped a pink towel around her hair. The Hulu star crossed her bare legs while wearing sunglasses over her eyes.
The reality star drank from her glass cup while giving the camera a kissy face in the brief clip.
Unfortunately, in the comments section, Khloe's slim figure was the topic of conversation among fans. One fan stated: "You've gained about five pounds by now. How do you have such skinny legs?"
Article continues below advertisement
Kylie Playful Licks Khoe's Face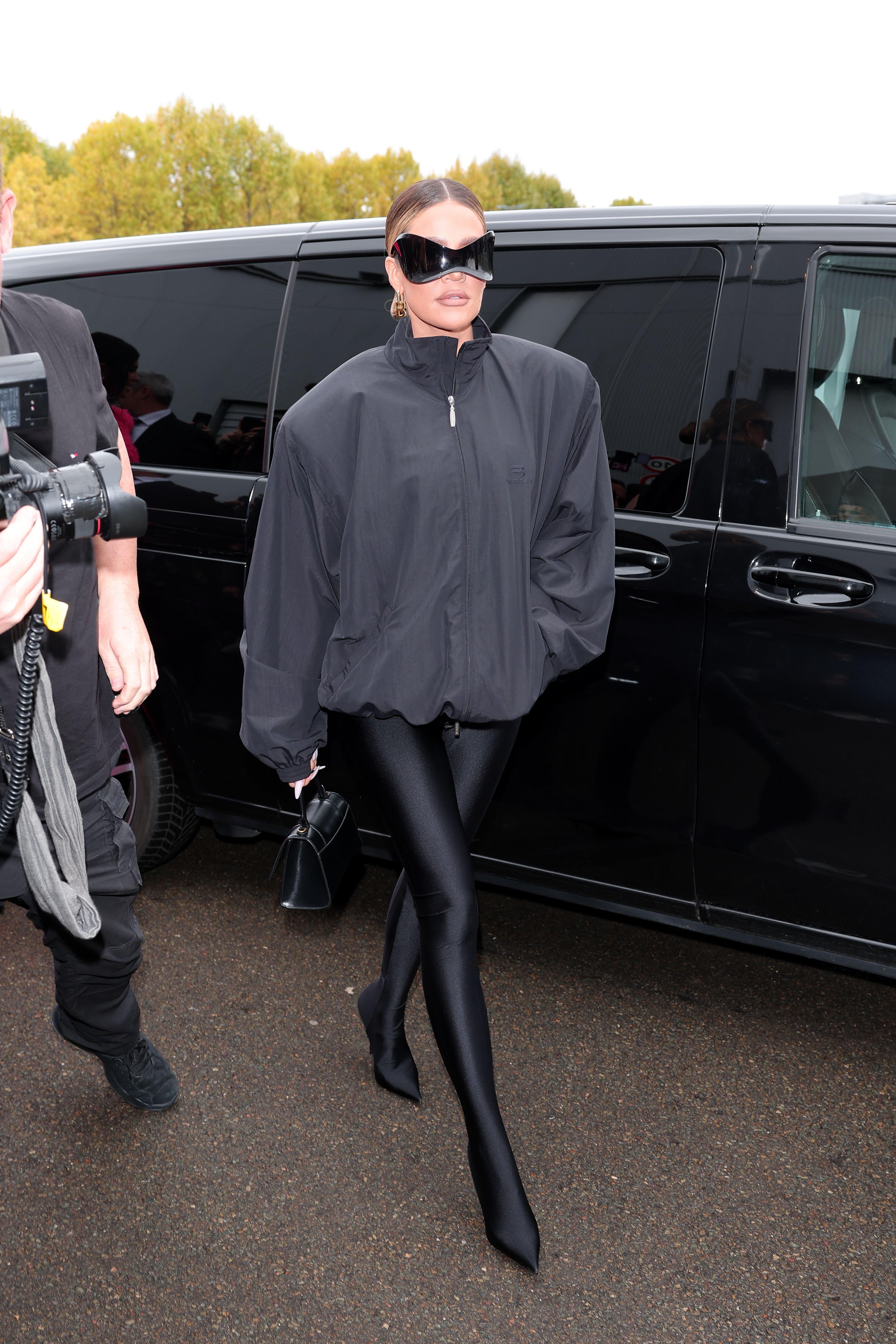 At the Balenciaga afterparty in Paris, France, on Sunday night, Kylie Jenner struck a cheeky pose and playfully pretended to lick her older sister Khloe Kardashian's face.
The reality stars held on to a bottle of Eight Reserve by 818 Tequila from the company of their supermodel sister Kendall Jenner as they matched in figure-hugging black dresses. The pair appeared to be inseparable as their arms were encircled around one another. The 38-year-old founder of Good American put on a very leggy display while wearing a ruched minidress and metallic knee-high boots.
Proud Mom Of Two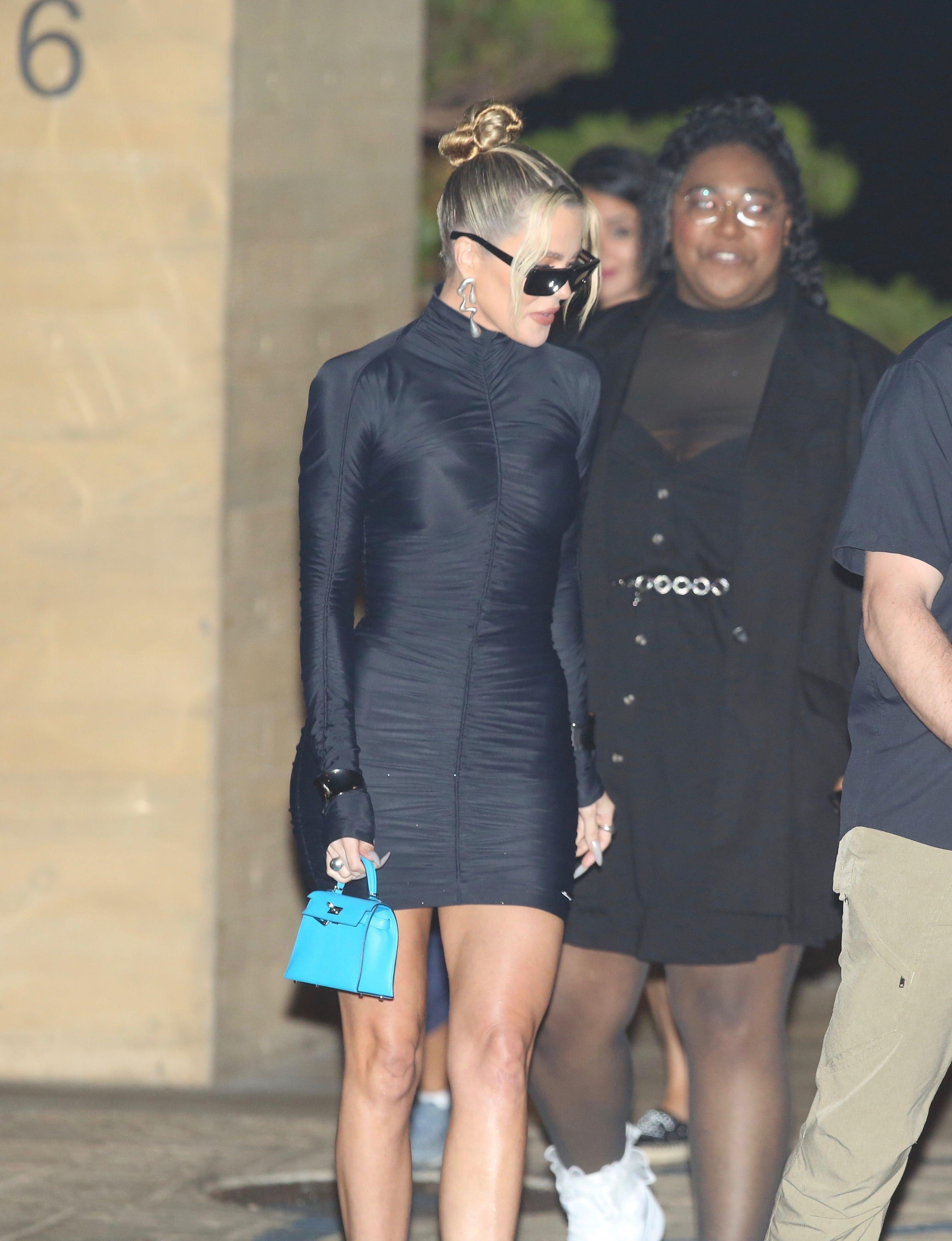 Despite all the drama involving the Kardashians, Khloe is grateful for her and Tristan Thompson's second child, who they welcomed on August 5, 2022, after Khloe revealed she had him through a surrogate mother.