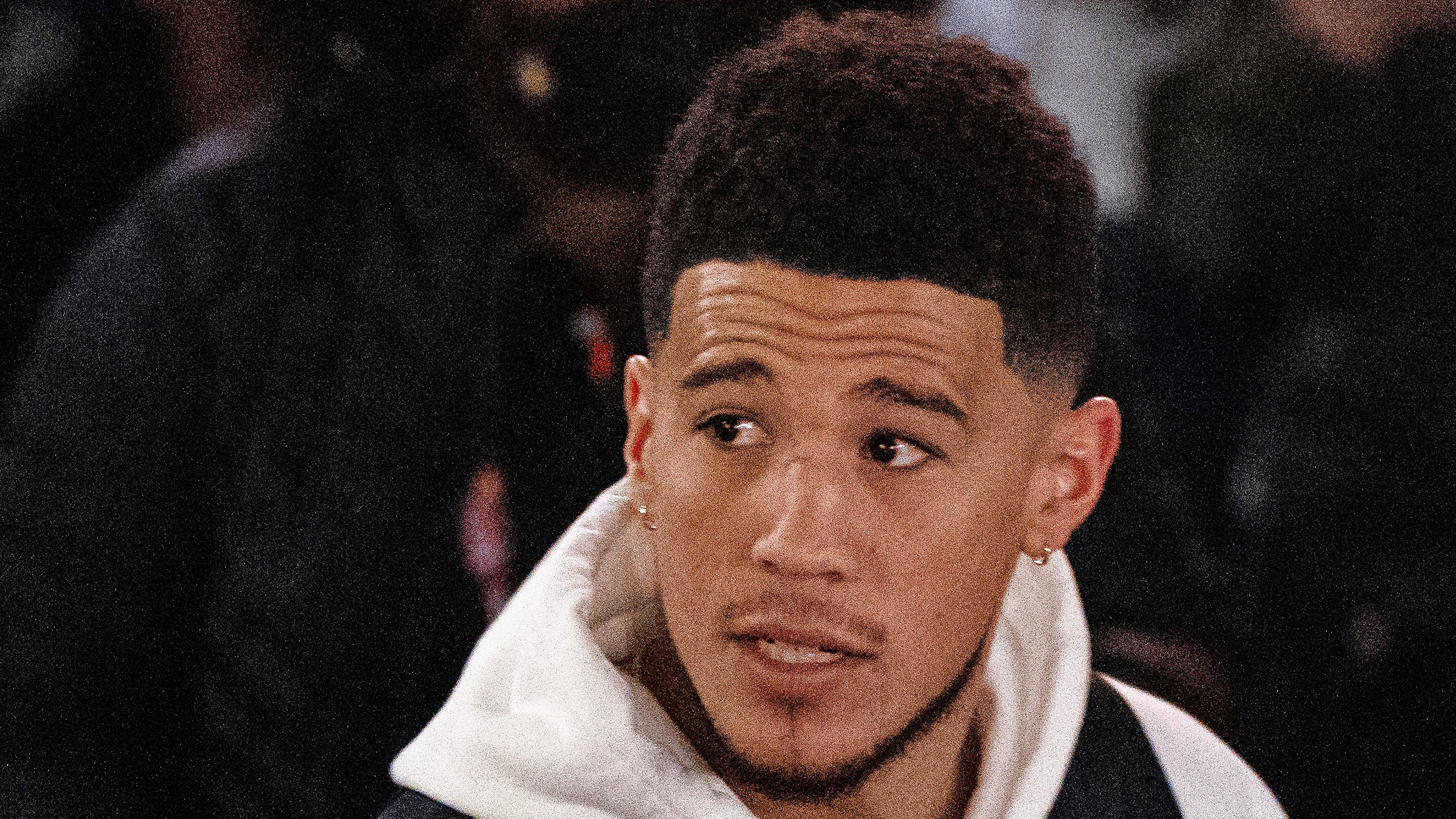 Devin Booker Channels His Inner LeBron James And Calls Out The Fans After Suns Get Humbled In Preseason
The Phoenix Suns were on top of the world just two seasons ago. They went from being a bottom-feeder to a legit NBA championship contender, even making it to the NBA Finals vs. the Milwaukee Bucks.
And while they couldn't finish the job, they still were one of the powerhouses of the Western Conference last season before a shocking postseason loss to the Dallas Mavericks.
Article continues below advertisement
Booker Posted A Controversial Pic
Fast-forward to today, and the Suns don't look like a better team now than last season. Jae Crowder publically demanded a trade, Chris Paul claimed he didn't learn anything from last season, and Deandre Ayton isn't on speaking terms with coach Monty Williams.
To make things even worse, they dropped a preseason game to Australian side Adelaide 36ers at home, prompting mockery and league-wide criticism.
Remembering LeBron's Speech
LeBron pretty much called out those who were happy for his downfall. James was one of the biggest villains in the league by then after taking his talents to South Beach to join the Miami Heat:
At the end of the day, all the people that was rooting for me to fail, at the end of the day they gotta wake up tomorrow and have the same life that they had before they woke up today, James said.
-
Article continues below advertisement
The King Was Unbothered
LeBron ripped the fans and claimed that he was going to continue to be a happy, successful player while they would still struggle to get by:
They got the same personal problems that they had today, you know. And I'm gonna continue to live the way I want to live and continue to do the things that I want to do with me and my family and be happy, LeBron concluded.
-
Suns Could Be In Trouble
Maybe Booker is using LeBron's conference as inspiration. The Heat did win back-to-back NBA championships after that tough loss in the Finals, so there are some parallels to that situation.
But if he's just trying to call out the fans after a preseason loss, things could be way more complicated than it seems in the Suns' locker room right now.
That's not the kind of energy you want to enter the season with, especially with all the narratives surrounding the team and its future.