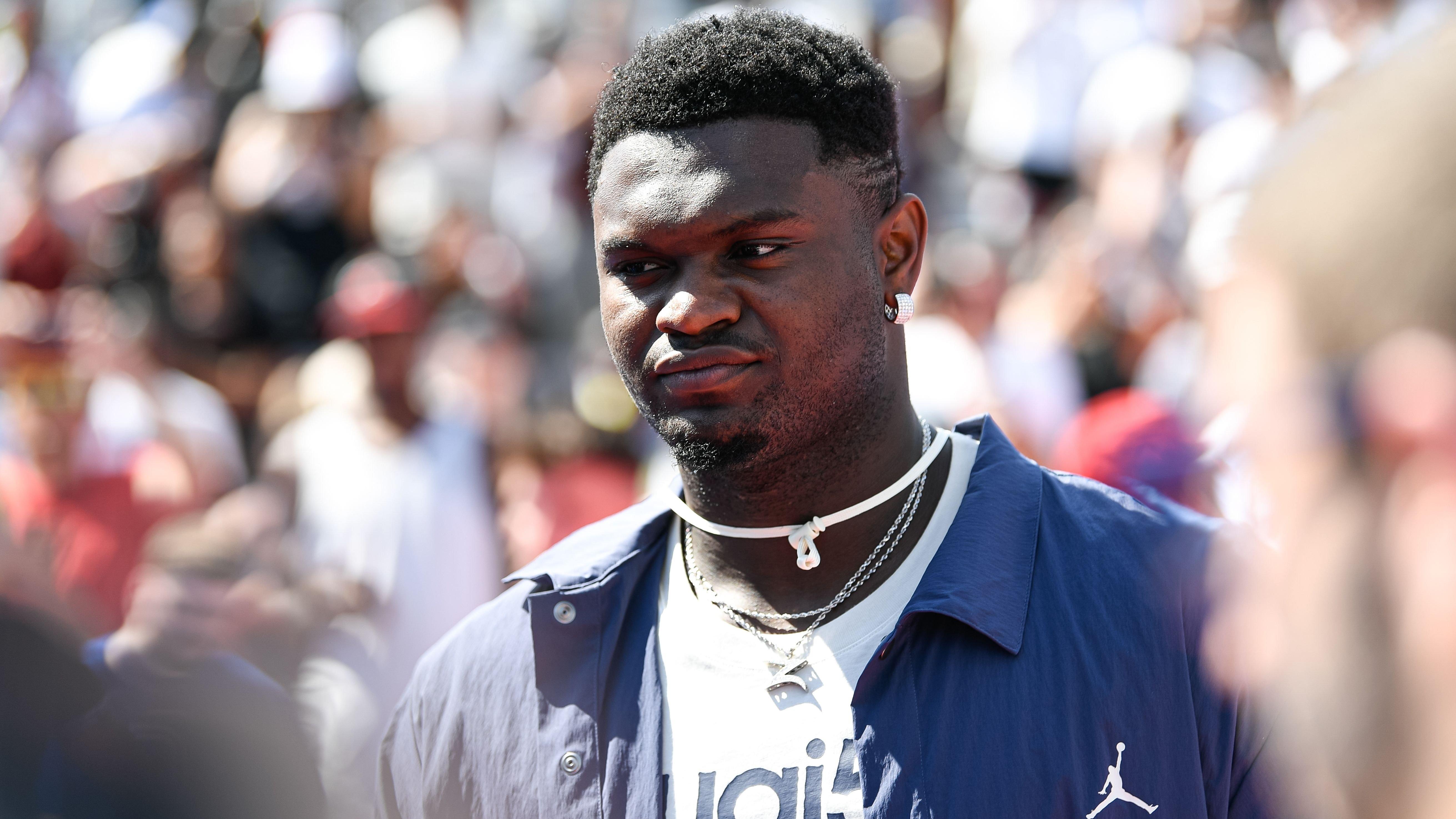 Shaquille O'Neal Is Now Worried About Zion Williamson's Weight Loss, After Previously Mocking Him For Being 300 Lbs
There's no denying that Zion Williamson is one of the most talented and physically gifted players in the NBA. However, his weight issues and injury proneness are major red flags.
Zion dominated with 27 points per game in his first 'full' campaign in the league but wasn't able to play last season, nursing a foot injury. Now, he looks slimmer than ever and in the best shape of his young career.
Article continues below advertisement
Shaq Is Concerned About Zion's Weight Loss
Nonetheless, that new body may not be in his best interest, according to Shaquille O'Neal. Per The Big Diesel, who also struggled with weight issues at some point in his career, he could now be even more prone to getting hurt:
When I start losing weight getting thin, I would get injured more from contact but when I was big and looked out of shape, I was in charge, I was running people over, and they were fouling me like I wouldn't even feel it, Shaq said on his Podcast.
-
Shaq Hopes His Body Can Withstand The Pain
The legendary big man claimed that rival players would be extremely physical when facing Zion, so he could be in for a rude awakening now that he's slimmer:
He's a big guy, did you see how he was jumping and how he was playing? So, now he looks good but he's Zion, Shaq explained. So, they're gonna bring that pain, they gonna be bringing that force when they play against him, it's gonna be hard fouls. I just hope his new little body can withstand that.
-
Article continues below advertisement
Chuck And Shaq Used To Mock Zion
So, now that Zion has heard all the noise and put all that hard work in the gym and into his eating habits, he's also getting a hard time.
Zion Is Ready To Go
Williamson looks hungrier than ever — no pun intended.
He's an extremely dominant player and one of the most athletic guys you'll ever see, and the New Orleans Pelicans need him on the floor to lead them to the playoffs.
So, he better shut down all that criticism and focus on what he does best: Hooping. Hopefully, we'll finally get to watch him dominate for a full season and silence his critics once and for all.