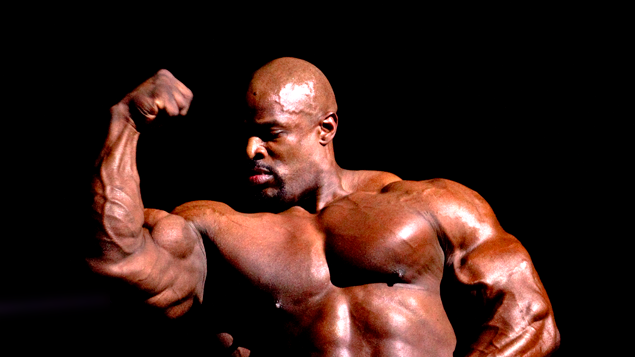 Ronnie Coleman Spent Over $136,000 On The Same IHOP Breakfast For The Last 25 Years
Eight-time Mr. Olympia winner Ronnie Coleman is one of the biggest men bodybuilding has ever had in its history. With a career spanning almost 40 years, the 58-year-old bodybuilder has a lot of stories about his journey.
From going overboard in weight and getting a mandatory warning to lose weight to curating a winning diet, and visiting the hospital for multiple surgeries, Coleman has been through it all. He shares his experience via social media and grants many interviews now that he's no longer actively competing.
Article continues below advertisement
Daily Breakfast Routine
Of course, the main inquiry Coleman gets daily is on his diet and eating habits, and he's finally revealing the secret. In one of his many YouTube videos, Coleman said, he had a strict daily diet over the past 25-30 years of active bodybuilding.
He never missed breakfast and it was always a meal of pancakes, egg whites, and bacon with a cup of coffee from iHop. Coleman then calculated the cost of the meal combo at $15/day for the last 25 years.
Spending Hundreds Of Dollars On Breakfast
Since 7 days make a week and 365 days make a year, Coleman and his friends calculated 365 x 25 to know the number of days in the last 25 years and got 9,125. He then multiplied that by 15$ (the price of each meal) and got $136,875 total for his breakfasts.
As if there's a need for further proof of the discipline that won him the 8x Mr. Olympia title, he reminisced on the time he had to lose weight for a competition.
Article continues below advertisement
Losing Weight In 2004 - 2005
Coleman spoke with veteran sports analyst Joe Rogan about the time he had to lose weight in order to compete. While Rogan felt his pictures were photoshopped especially his 2004 Mr. Olympia competition size, Coleman corrected the commentator saying, it's in fact his biggest weight ever.
He competed at 330 pounds and won the $120,000 prize against Jay Cutler. However, the judges warned him to lose weight for the next year's competition. He took the advice and won the $150,000 prize for first place also against Jay Cutler.
Build Your Legacy
After his story and with the obvious results, it's no surprise that Coleman started a Whey protein business for athletes. He encouraged his potential customers to patronize him and start their legacy as he did. Coleman has a few words for lazy bodybuilders today:
Everybody Wants to Be a Bodybuilder but Don't Nobody Want to Lift No Heavy Ass Weight!
-