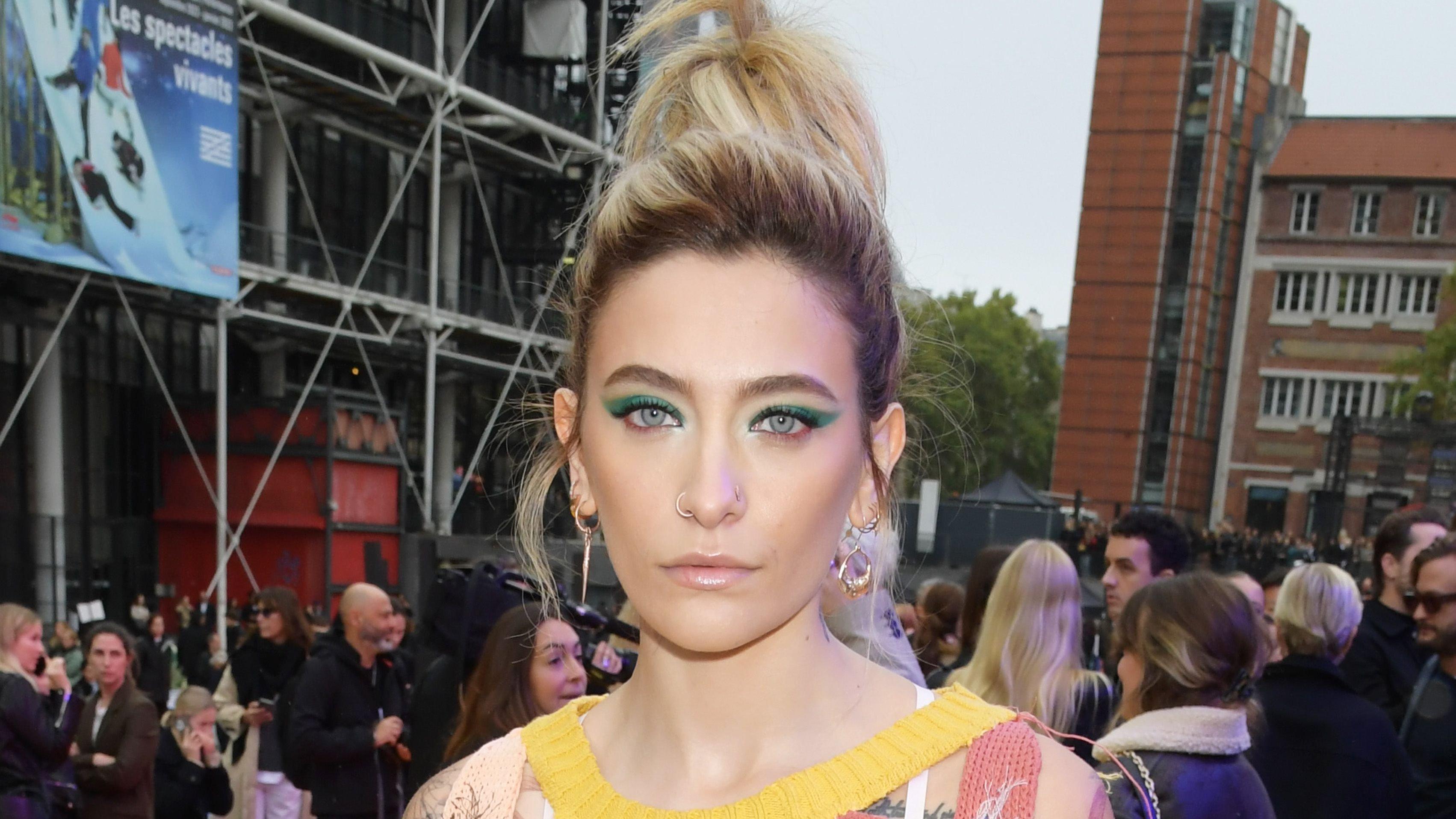 Paris Jackson Rocks Revealing Shredded Dress
Paris Jackson made a "Granny Sweater" look cool on Monday at the Stella McCartney Spring-Summer 2023 Fashion show in Paris. The singer joined a long list of celebrity women wearing risque outfits for the season but she put a spin on it showing us that classic can be haute couture too!
The Stella McCartney show had models baring it all in sheer catsuits (hello Bella Hadid) and other similar resort wears, so Jackson was right at home with her see-through sweater dress.
Article continues below advertisement
Grandma Fashion But Make It Chic!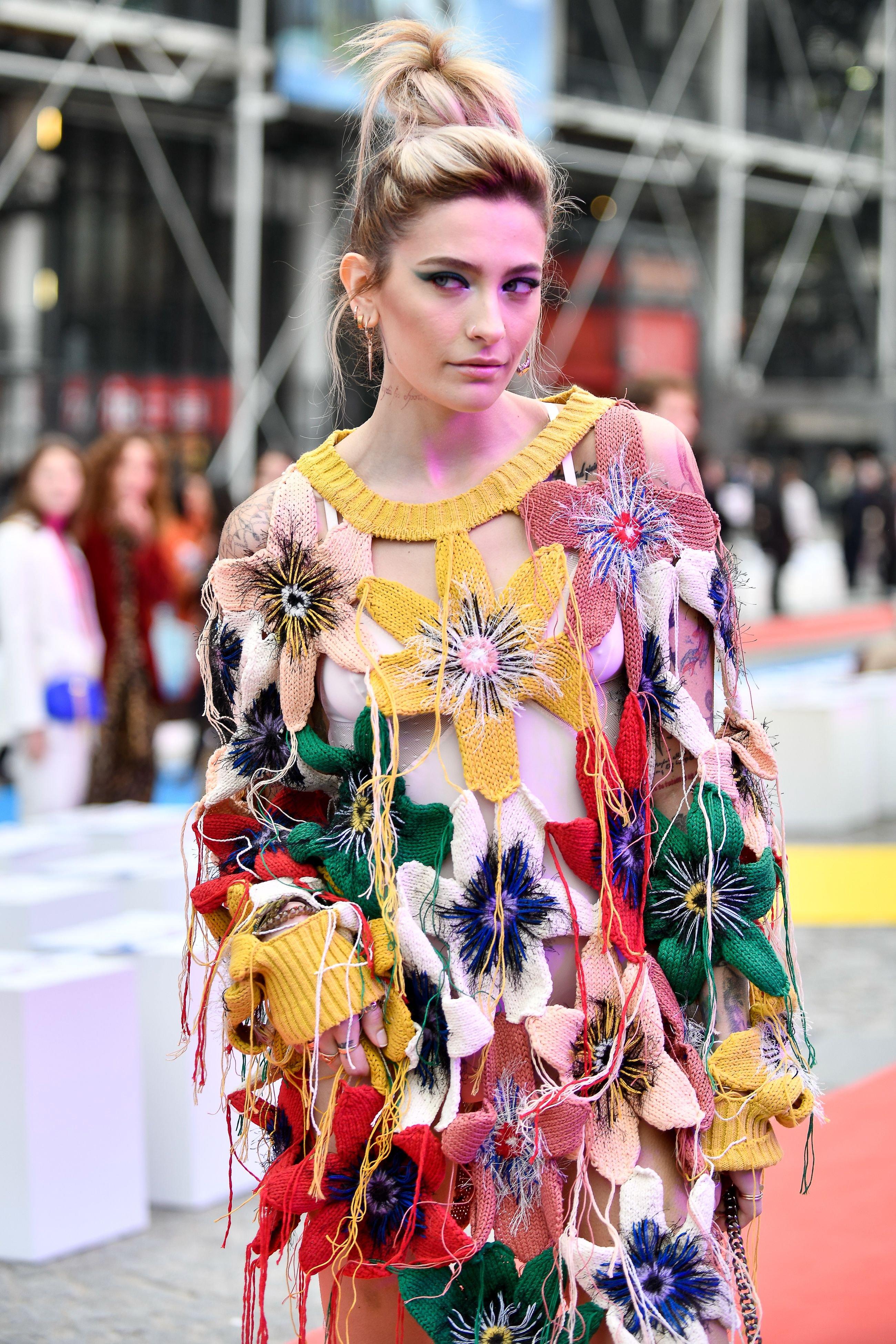 The colorful outfit was a knitted masterpiece of multiple floral appliques joined by their petal tips leaving gaping holes the final creation. The designer also left tendrils off the knitted flowers to form fringes adding a grunge look to the beautiful piece.
Jackson wore an ivory bodysuit underneath her sweater dress which was visible through its holes. It had a triangle top with a cut-out underneath the bustline giving it the appearance of a monokini.
Staying Edgy And Alte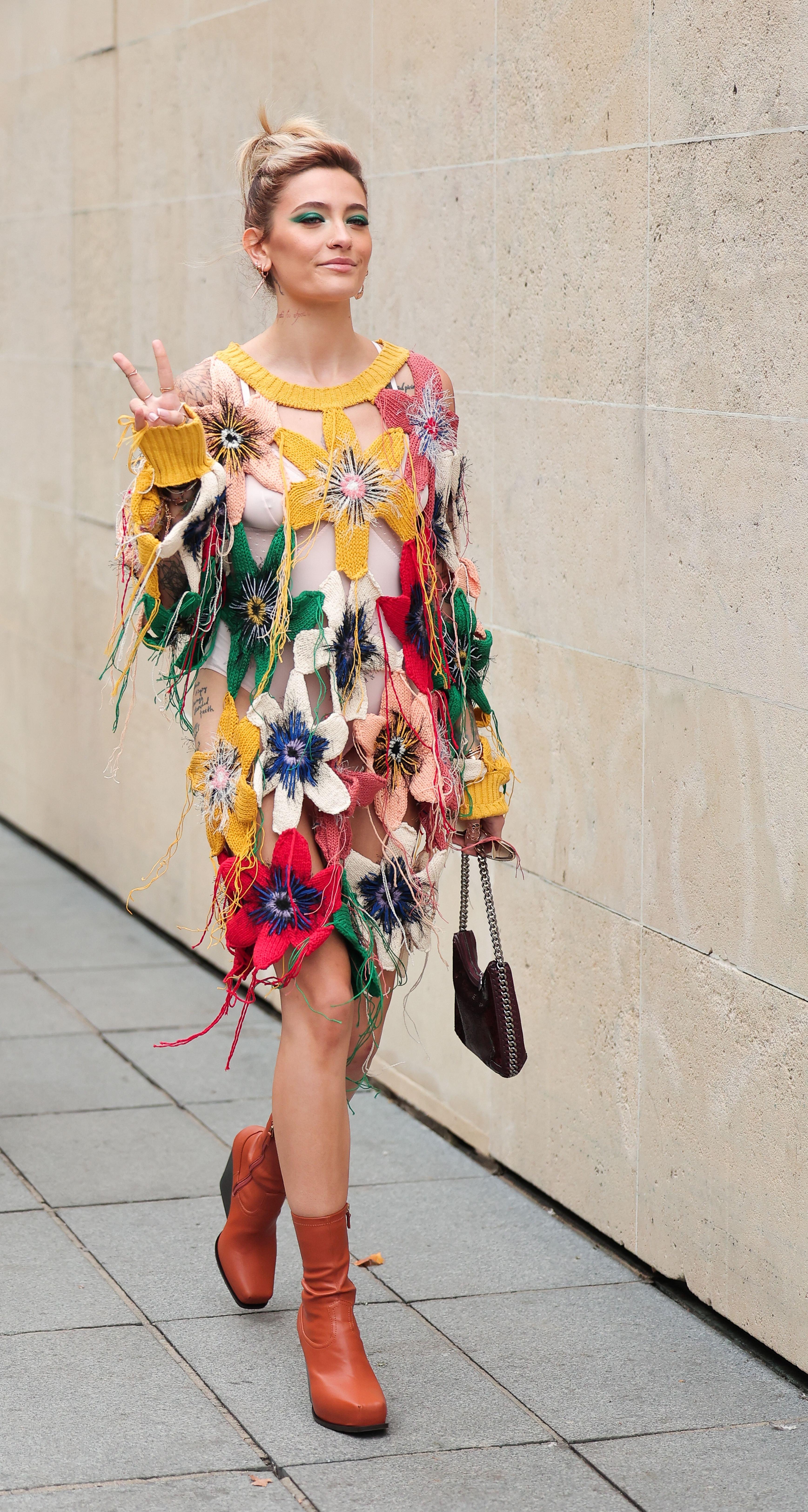 The singer paired her dress with fall-worthy tan calf boots and a brown tote bag. For hair and makeup she stayed true to her alternative style wrapping her platinum blonde & brunette hair in a messy bun and wearing bright green eyeshadow formed in a cat eyeliner.
She joined the star-studded front row to watch Hadid and the rest of the models strut McCartney's resort 2023 collection.
Article continues below advertisement
Sustainable Luxury Fashion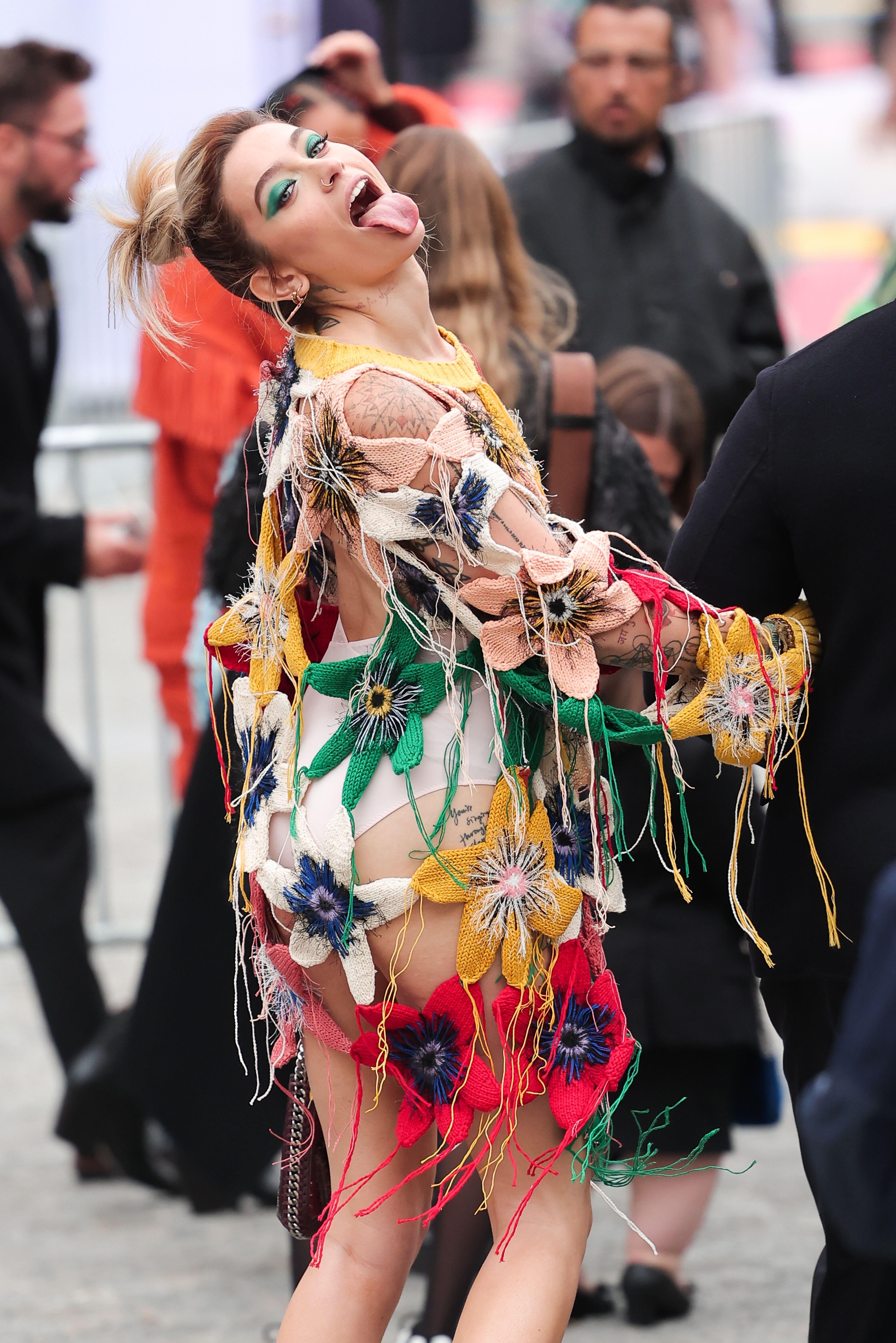 Jackson had fun in Paris as seen in the clips of her leaving the show including one quirky shot which captured her sticking out her tongue at the camera. Upon zooming into her picture, you can see her tattoos peak out underneath her McCartney sweater dress.
During the show, she watched Hadid walked down the aisle after her older sister, Gigi who wore a black suit. The younger Hadid, however, wore a skintight catsuit with a mock neck and nude sandals.
McCartney's theme for the collection was sustainable fashion and that fact that it wasn't detectable was a win for the designer. Per The Guardian, she said,
If I'm doing my job right, you shouldn't see any of the sustainability. It should just look like the most luxurious, glamorous show.
-
Taking Fashion Week One Style At A Time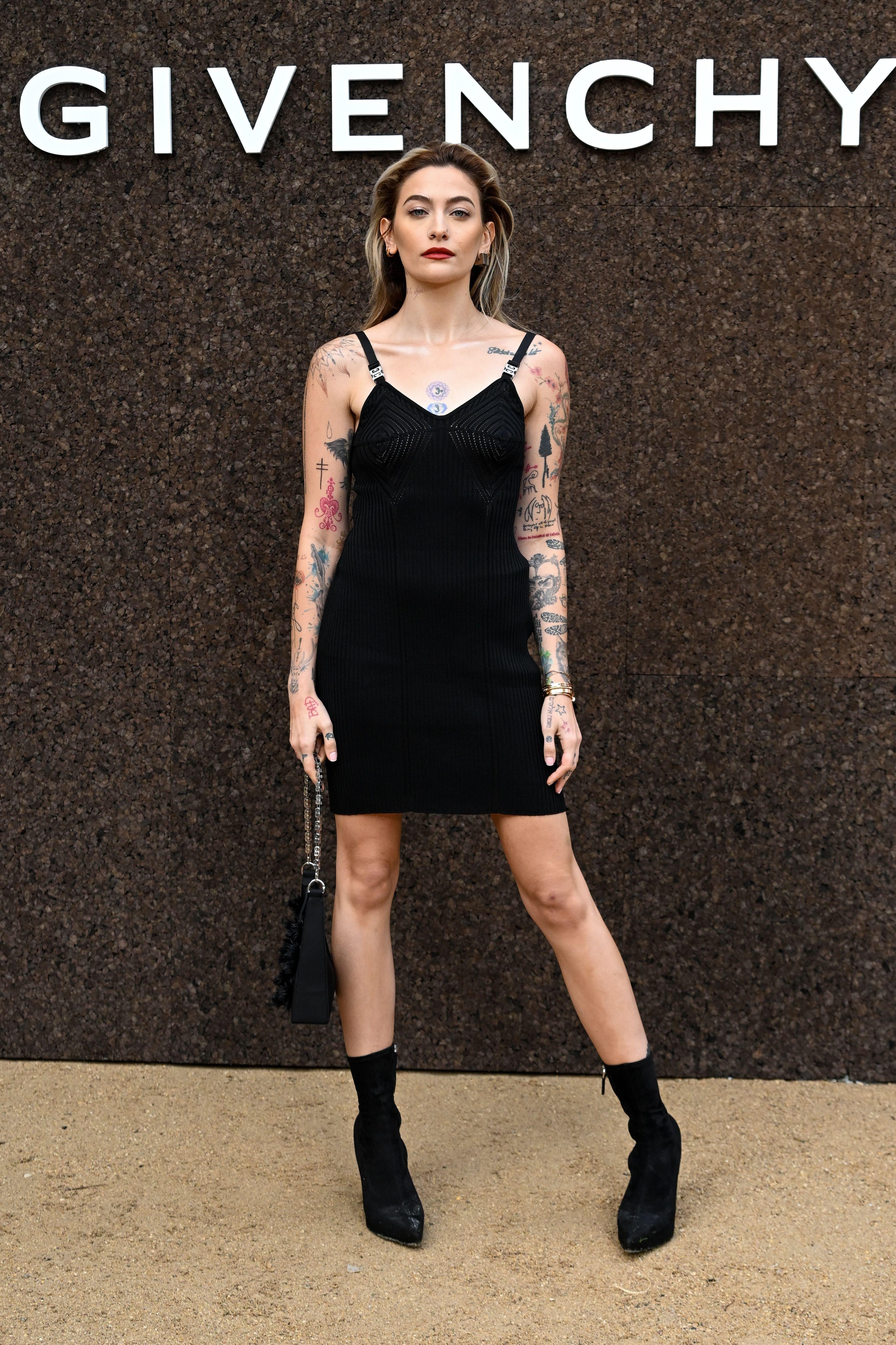 Jackson made other stops during Fashion Week and shared different styles in each event. The singer went goth for the Givenchy show, then layered up in neutrals to visit The Louvre, walked the runway in a metallic silver dress for Philip Plein in Milan, ad wore another sweater dress for Giambattista Valli in Paris. She documented it all on Instagram.